Live action version of "City Hunter" will be released in Japan, special news BGM is "Get Wild"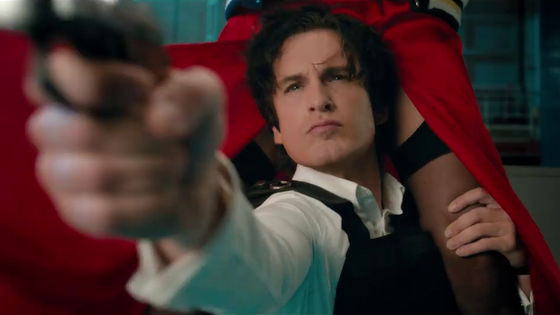 A live-action city hunter released in France in February 2019, the original title `` NICKY LARSON et le parfum de Cupidon '' will be released in Japan as `` City Hunter THE MOVIE the most mission in history ' ', special information video Is published.


`` City Hunter THE MOVIE the most incense mission in history '' special news-YouTube
Just in 2019, there was a release of "
Theatrical City Hunter <Shinjuku Private Eyes>
", and after that, this work became a hot topic when works full of love of City Hunter were released in France.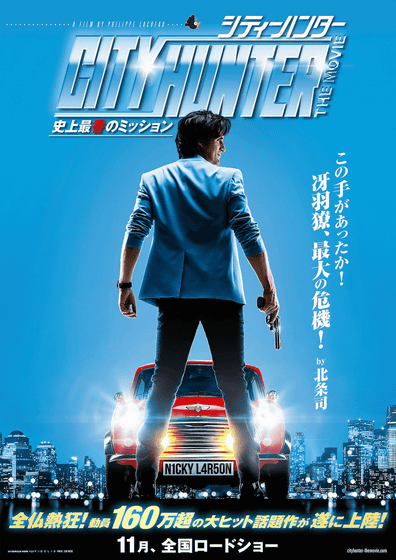 Philip Lashoe, the director and the leading role of 冴 羽 獠 said, `` I finally got in touch with the Japanese rights source, went to see Hojo-sensei with a script written over 18 months, OK 48 hours later Dr. Hojo told me that the screenplay was faithful to the original, and I wanted to put this story into the original. 'It's so easy for Japanese people to come to see it so quickly!

In addition, Tsukasa Hojo, the original author, said, "This year (2019) began with the release of City Hunter's theatrical animation version, which could be concluded with the French version of Japan, and it became a" City Hunter Year ". I'm very happy because it's an exciting and exciting action comedy movie filled with the director's love.

The live-action version of City Hunter is famous for the work of Jackie Chan in 1993. Kaoru Sasamura is Joy Wong of "Chinese Ghost Story" and Kumiko Goto appears as a guest heroine. There is a scene in which a trick is put on the costume of "Street Fighter II" during the work.