'Western' original version trailer that Tarantino directed film director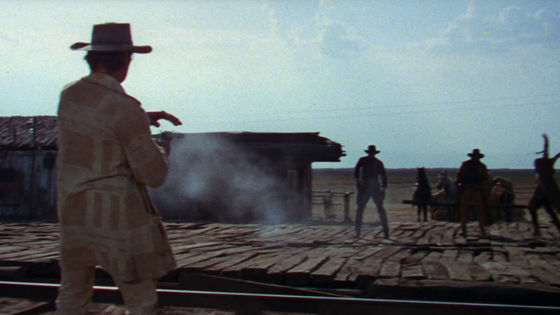 This work was directed by
Sergio Leone
, known for Western movies such as "The
Wilderness Bouncer
" and "
Sunset Gunman
". Only
once
abbreviated in Japan, "
Once Upon a Time in the The
trailer has been lifted for the
first release
of the
original version of
'
West
' (Japanese title:
Western
).
Movie "Once Upon a Time in the West" Official Website
http://onceinthewest2019.com/
`` Once Upon a Time in the West '' trailer-YouTube
This trailer shortens the 2 minutes 40 seconds American version trailer made 50 years ago to 1 minute 40 seconds, cuts all narration, speech, and sound effects,
and then listens to
the theme song composed by
Ennio Morricone
It has a configuration.
In addition, as 'Once Upon a Time in the West' celebrates its 50th anniversary, the total settlement of research by
Sir Christopher
Freiling, the world authority on macaroni western and Sergio Leone research,
ONCE UPON A TIME IN THE WEST: SHOOTING A MASTERPIECE
"has been published. This book is 3.8cm thick and 335 pages, including interviews with director Leone in his lifetime, testimony of staff and casts, set designs by costume director Carlo Simi, costume design drawings, diaries, etc. It is a content that covers.
The preface has 12 pages and is directed by Quentin Tarantino, who quoted the title of this work
in
the movie '
Once Upon a Time in Hollywood
' released on August 30, 2019. In this, Director Tarantino said, "Sergio Leone is the greatest film director in the Italian film industry, a film stylist and a storyteller," he said. I confess.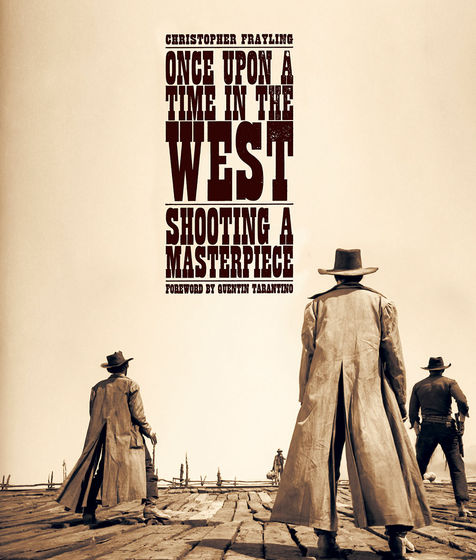 By Christopher Freiling, Quentin Tarantino Preface 'ONCE UPON A TIME IN THE WEST: SHOOTING A MASTERPIECE' REEL ART PRESS

The outline of the work is as follows.

The western pioneering period when a wave of a new civilization was raging due to the construction of the transcontinental railway. Jill, a former prostitute who was married from New Orleans to the west, killed the entire family and became a heir of a vast wasteland. Jill is a fierce battle between a killer who was hired by a railroad company, a robber boss who is suspected of killing a family, and an unidentified Gunman who plays a harmonica over the tremendous interests in the land. I'm getting involved in it.


◆ "Once Upon a Time in the West" Work Information
Starring: Claudia Cardinale, Henry Fonda, Jason Rovers, Charles Bronson
Director / Draft / Screenplay: Sergio Leone
Original draft: Dario Argento, Bernardo Bertorucci
Screenplay: Sergio Donati
Director of Photography: Tonino degli Colli
Art / Costume: Carlo Simi
Music composition and conduct: Ennio Morricone
Distribution: Ark Films boid Interfilm
© 1968 BY PARAMOUNT PICTURES CORPORATION. ALL RIGHTS RESERVED.
From September 27 (Fri) this fall Marunouchi Piccadilly, Shinjuku Piccadilly and other nationwide sequential road shows