103 initial Pokémon cards with a high preservation price of over 11 million yen and perfect preservation status will be awarded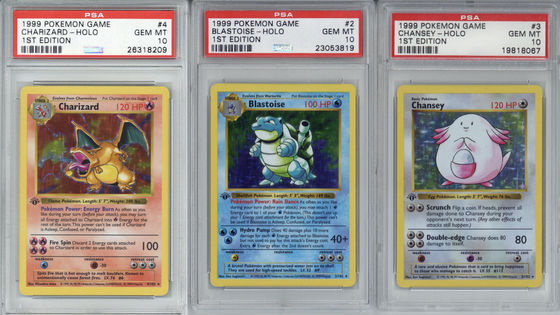 On
Goldin Auctions
, known as an auction site for sports equipment and trading card games, 103 Pokemon cards recorded in the initial series of ``
Pokemon card games
'' were awarded for $ 107,010 (about 11 million yen) It was.
Pokemon Cards Fetch $ 107,010 At Auction, 1st Edition Charizard!
https://www.tmz.com/2019/08/12/pokemon-cards-auction-charizard/
In Japan, a set of 103 cards from the initial series of Pokemon Card Games, Japan's first trading card game that started in 1996, was sold for $ 107,010 in an auction. The 103 cards are stored in "
GEM-MT10
", which shows the perfect preservation status in PSA grading, a standard widely accepted in the trading card industry.
According to the bidding page, bidding started from $ 25,000 (about 2.6 million yen) and was awarded $ 107,010 at the end of 12 bids.
Lot Detail-1999 Pokemon 1st Edition PSA GEM MT 10 Complete Set (103) Featuring # 4 Charizard Example!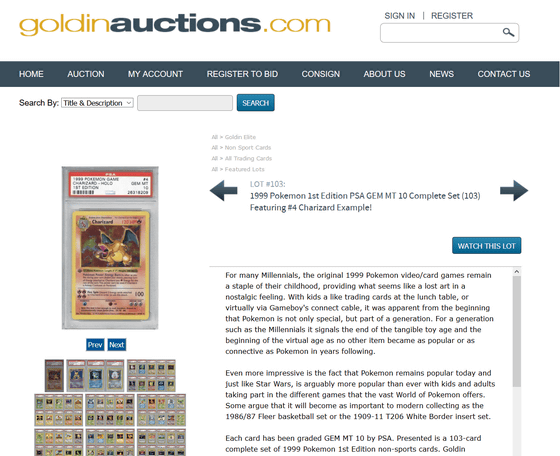 The 103 cards that were awarded are as follows.
Charizard is the centerpiece of the set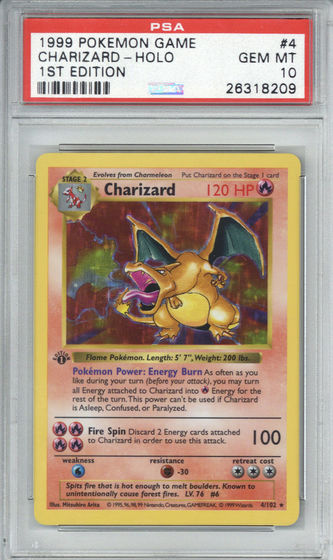 Hoodin Kamex Lucky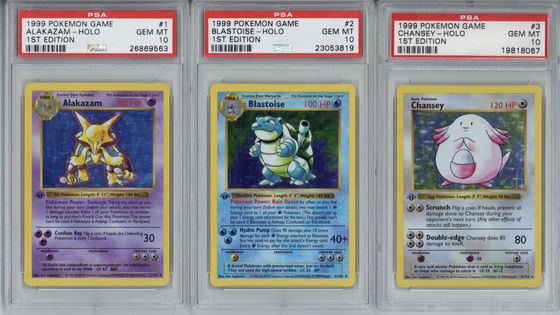 Pippi Gallados Shrimp Waller, Kiriky, Rare Coil, Mewtwo, Nidoking, Kyukon, Nyorobon, Laichu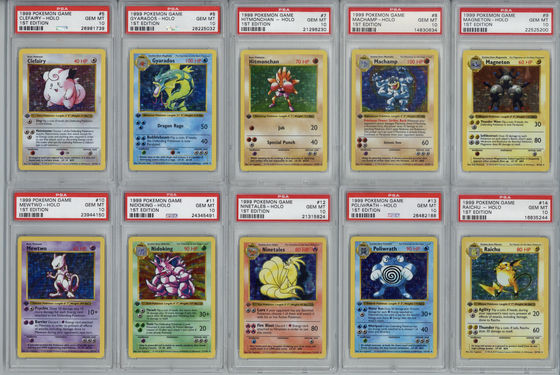 Fushigibana Thunder Spear Hakuru Dugtrio Erebu Malmine Pigeon Windy Lizard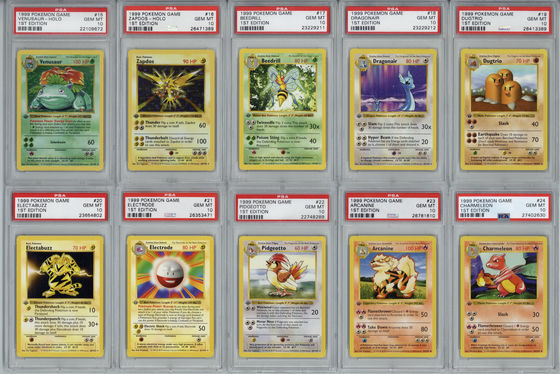 Dugong Miniryu Camogi Gurdy Ghost Fushigisou Rougela Jungerer Cocoon Gorky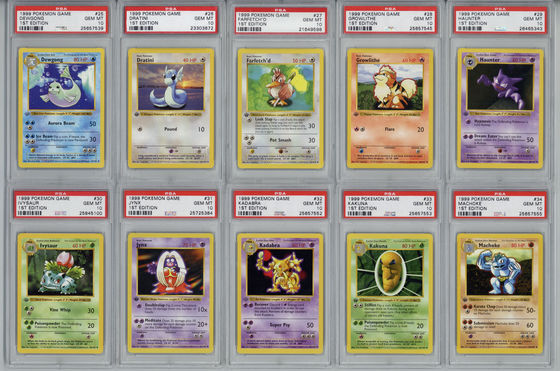 Coking King Buber, Nidrino, Nyorozo, Polygon, Latta, Powwow, Mail, Kashii, Fushigane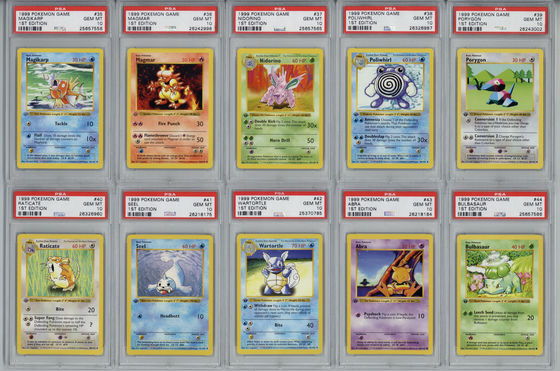 Caterpy, Starfish, Digda, Dod, Sleep, Goose, Dogers, One Ricky, Coil, Transel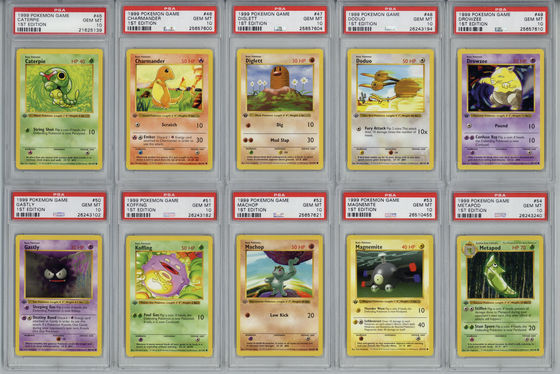 Nidran Moth / Iwork / Poppo / Pikachu / Noromo / Ponita / Colatta / Sand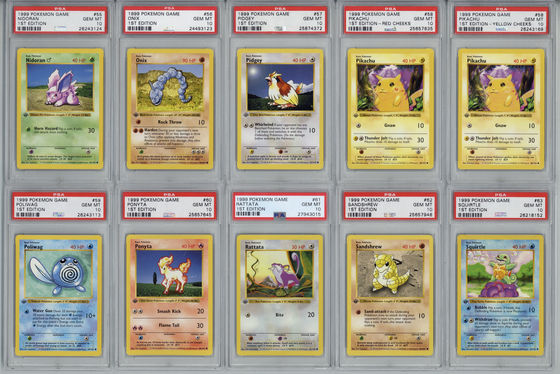 Starmy Starfish, Monjara, Billiridama, Locon, Beetle and 4 Trainers Cards.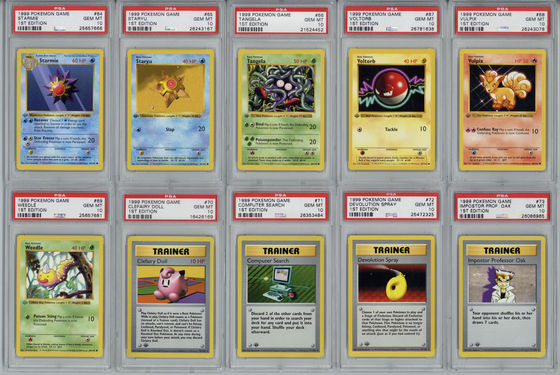 In addition, 20 trainers cards.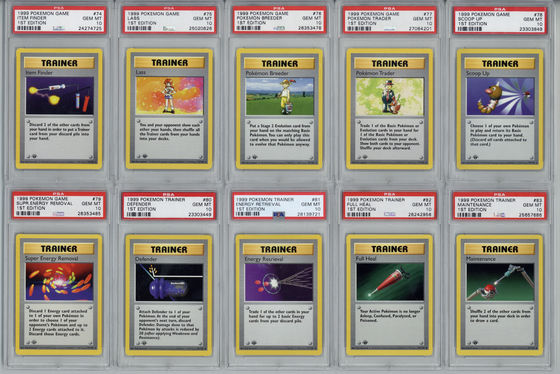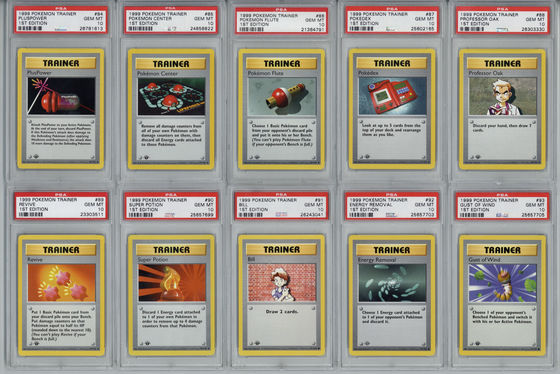 2 trainers cards and 7 energy cards.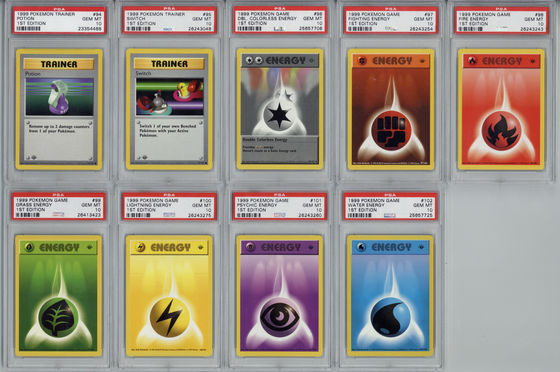 According to TMZ Sports , less than 50 of these cards have been kept in such perfect condition. The initial version of Charizard is 'one of the most sought after Pokemon cards in the world'.

TMZ Sports says, 'Please call your mom immediately to check your childhood collection.'