I tried drinking 'drinking cold stone apricot scented raspberry & peach' which is like ice cream to drink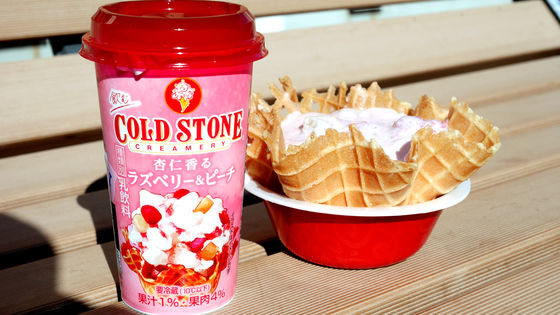 Cold Stone Creamery of the summer of popular menu '
fruity regardless peach
the' had to drink
'drink cold stone apricot scent Raspberry & Peach'
is, have emerged as Suites drink of Lawson limited. I tried drinking a sweet drink that expresses the taste of "like drinking ice cream".
'Cold Stone Creamery Drinking Cold Stone Apricot Ruka Raspberry & Peach' New Release at LAWSON Store from Tuesday, August 13 | Cold Stone Creamery Japan
http://www.coldstonecreamery.co.jp/news/20190807/
Drinking Cold Stone Anzu Rika Raspberry & Peach 200g | Lawson Official Site
http://www.lawson.co.jp/recommend/original/detail/1380652_1996.html
I bought "Drinking Cold Stone Rinberry & Peach".
Milk drink
containing 1% fruit and 4% pulp.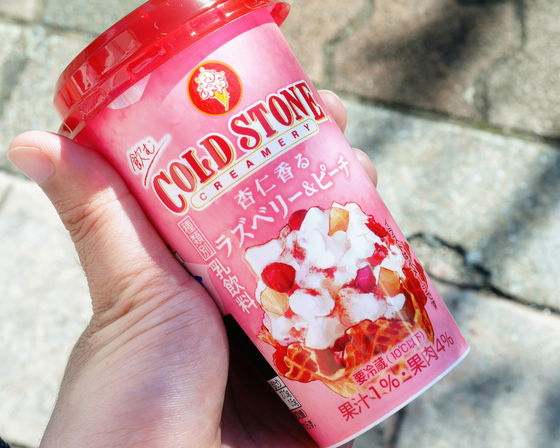 The raw materials are as follows. It includes thigh syrup, raspberry juice, apricot kernel, etc., and its content is 200g.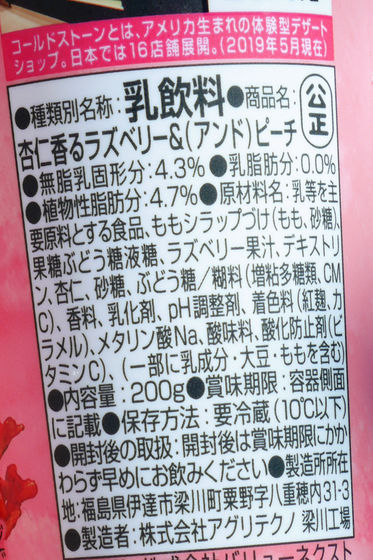 The calorie per one is 212kcal and the carbohydrate is 27.3g.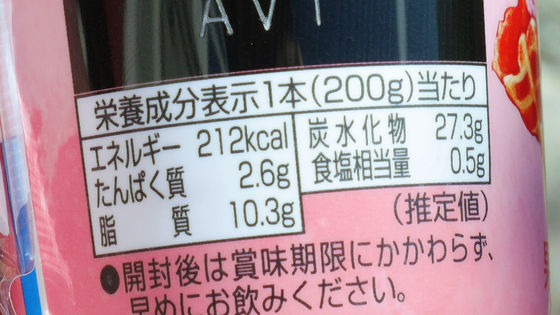 The drink was a reproduction of cold stone 'fruity rasp peach', so I actually purchased it. Ice was melted in the summer sun since it was served.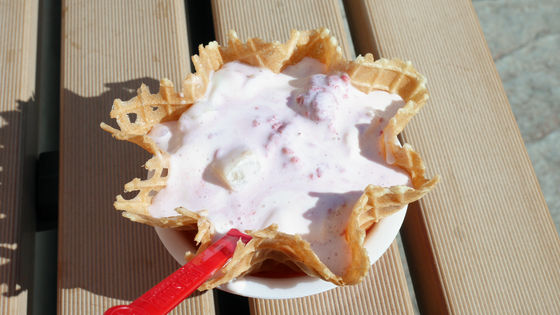 The package illustration looks like this.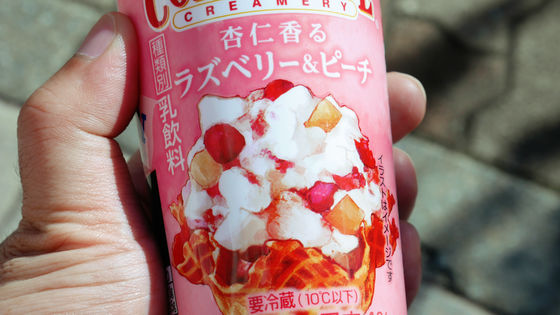 First, try a cold stone fruity rasp peach. The base is a smooth pink peach ice cream that melts in your mouth. While the gentle peach flavor spreads softly, I enjoyed the creamy umami. The ice cream is mixed with an apricot pudding with a puffy texture that does not melt in your mouth, and finely cut white peach and raspberry pulp. You can taste it together.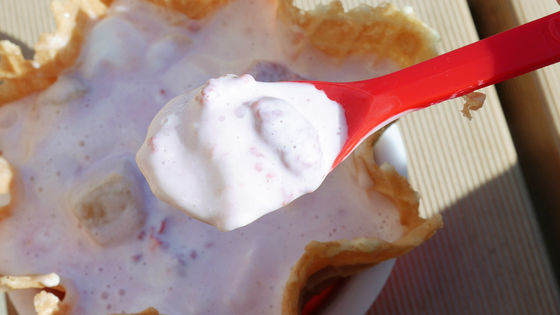 On the other hand, "Drinking Cold Stone Apricot Ruka Raspberry & Peach" has a smooth and creamy taste as if the base of the drink had melted fruity rasp peach. In order to reproduce the taste like this ice cream, cream flavor is added. However, there is no apricot pudding in the drink, and the aroma unique to apricot tofu spreads as a aftertaste after drinking instead. In addition, the white peach flesh, which is not as fine as the original, is contained in a finely cut white peach pulp. However, please note that it is a "drinking ice cream" and not suitable for hydration in hot summer.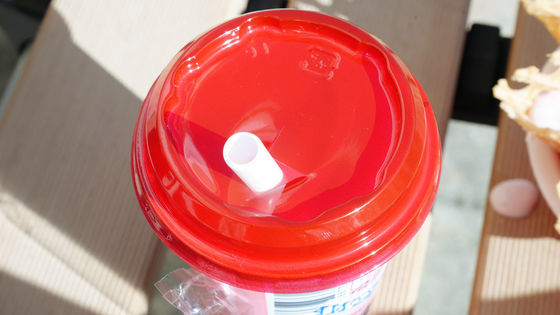 Drinking Cold Stone Apricot Rika Raspberry & Peach is on sale at Lawsons nationwide except Okinawa and Lawson Store 100 from Tuesday, August 13, 2019. The price is 198 yen including tax.