Extension `` Snowflake '' that can help avoid censorship just by putting it in ChromeFirefox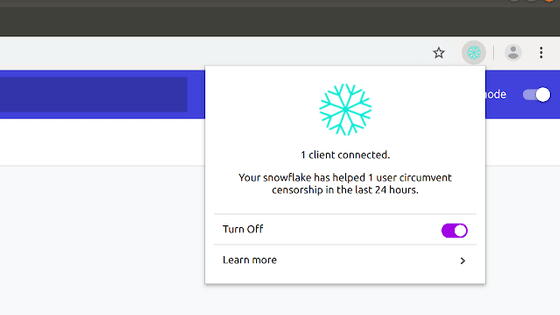 As of 2019, the Internet is said
to link half of the world,
but in China where the nationwide censorship system ``
Great Firewall
'' is laid, access to Wikipedia is
completely blocked,
etc. There are many people who are struggling with strict censorship. Meanwhile, an extension "
Snowflake
" that can help you avoid censorship just by installing it in Chrome or Firefox has appeared, so I tried using it.
Snowflake
https://snowflake.torproject.org/
Snowflake-Chrome Web Store
https://chrome.google.com/webstore/detail/snowflake/mafpmfcccpbjnhfhjnllmmalhifmlcie
Snowflake – Get Extension for Firefox (en)
https://addons.mozilla.org/en/firefox/addon/torproject-snowflake/
Snowflake has a Chrome version and a Firefox version, but this time I will introduce it to Chrome. First, go to the Chrome Web Store
distribution page
and click 'Add to Chrome'.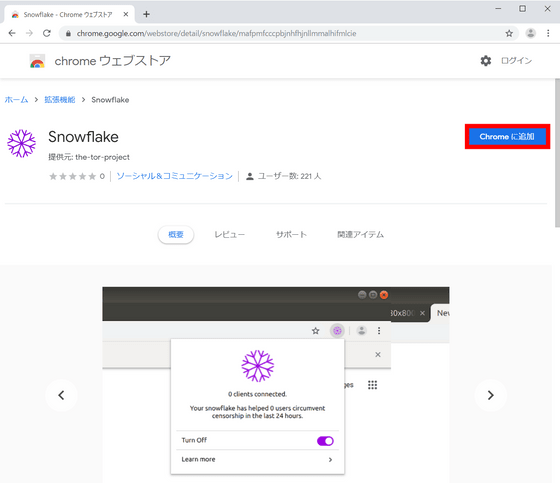 Then click "Add Extension".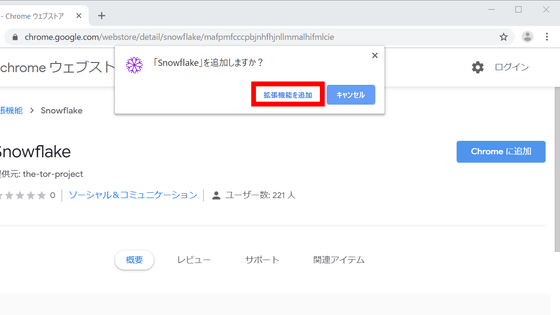 The installation is complete when the snow crystal icon appears in the upper right.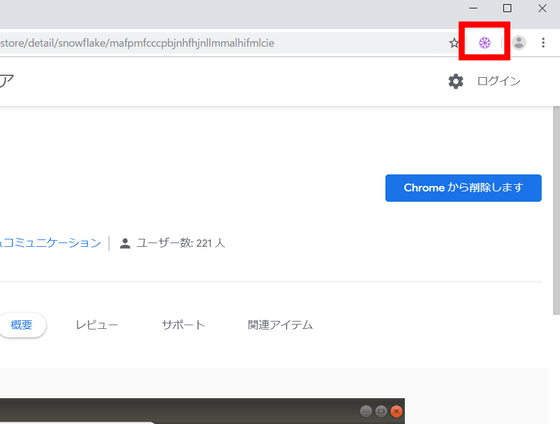 Difficult settings are not required, just install the extension. Click on the icon to see how many people have been able to avoid censorship through your browser in the last 24 hours. If you want to stop using it, you can disable it by clicking the "Turn Off" toggle switch.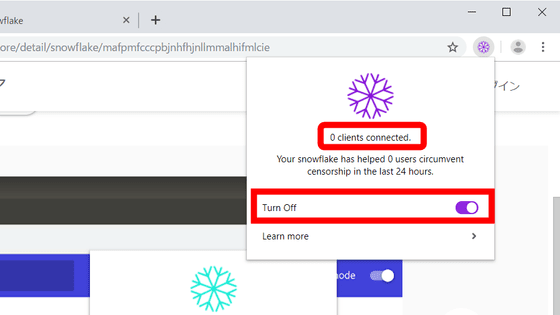 Even though browsing for about an hour with Snowflake actually enabled was not used by the client, I did not know what it would do when helping to avoid censorship, but at least just introducing Snowflake There was no loss of access to the site or slow communication.

This is how the Snowflake helps to avoid censorship. First, the "person who wants to avoid censorship (client)" accesses the "broker" who has concealed the domain by domain fronting through the Tor Browser 's bridge connection function. The broker then tells the client where to connect to the Snowflake proxy . The client then establishes Internet access over the Tor network through a volunteer proxy, and the browser that deployed Snowflake plays the role of this volunteer.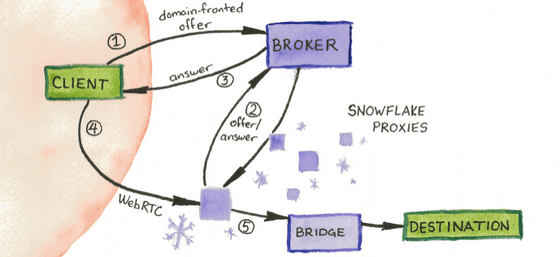 Tor communication is
often used
not only for censorship avoidance but
also for crimes
using anonymity, so I am a little worried that my PC will be substituted, but according to the developer, the client The IP address for accessing the website is not the proxy but the one of Tor's exit node, so there is no need to worry.
It should be noted that the origin of the name of Snowflake is used for client and proxy connection
WebRTC
communication protocol of technology
Interactive Connectivity Establishment
other are those named after the abbreviation of 'ICE (ice)', the volunteer proxy to participate in this effort It is a double-meaning that looks like a "special and momentary" look like a snow crystal.
I understand that snow crystal body and the word is literally called 'Snowflake', since it is said that there is no thing of the same form in the crystal of snow, likened to be the 'special one' in the English-speaking countries
use It is broken
.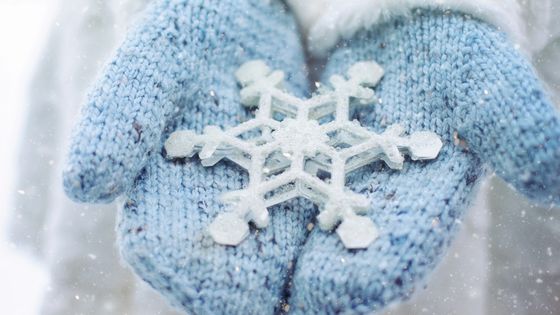 by Jill Wellington

However, it seems possible to make crystals of the same shape by collecting the best of science.

The theory that `` no two snow crystals are the same '' is overturned-gigazine