[Dread] Nippon Derby & NHK Mile C Anomalous Two Crowned Horse King Kamehameha Died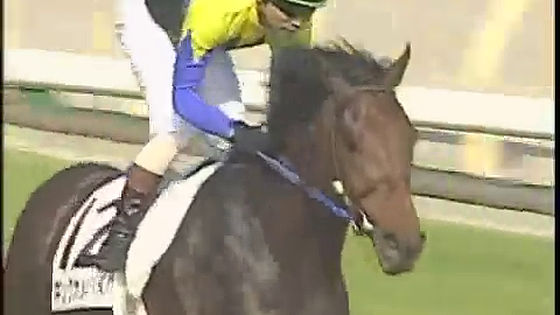 August 10, 2019 (Saturday), King Kamehameha, who was one year senior of the triple crown horse Deep Impact who passed away on July 30, 2019, and won the irregular crown of NHK Mile Cup → Tokyo Yu (Japan Derby) I realized I died in the morning. I was 18 years old.

King Kamehameha dies Katsumi Yoshida 'I really appreciate it' |
https://p.nikkansports.com/goku-uma/news/article.zpl?topic_id=1&id=201908100000372&year=2019&month=8&day=10


King Kamehameha. What a lie a few days after Deep died. I wanted the stallion to retire with a successor and to spend the rest of my life slowly. There is no horse that has been straddled with such peace of mind. Derby did not feel defeated. The best service is to pass on such strength. I wish you happiness.

— Ankatsu (Katsumi Ando) (@andokatsumi) August 10, 2019


King Kamehameha was born in 2001. Debuted in 2003 and won the 2004 NHK Mile Cup and Tokyo Yuu. After this, I won the GII Kobe Newspaper Cup in September and aimed for the fall Emperor Award, but it turned out that racehorses often developed a tendonitis known to be hard to cure and 8 rounds 7 Retired with winning results. Since Deep Impact debuted in December 2004, there was no direct confrontation.

2004 NHK Mile C-YouTube


2004 Nippon Derby-YouTube


The following year, I started a stallion life. Apapane, who won the third prize in the history of the 3rd Mare by winning the Cherry Blossoms Award, the Oaks, and the Shuka Prize in 2010, and Buena Vista, who entered the first place in the 2010 Japan Cup, skewed. Rose Kingdom, which became the first and last landing, Road Kanaloa, who played an active part in short-range battles such as winning the 2012 and 2013 Sprinters Stakes and Hong Kong Sprint, and running the GI (Jpn I) race in four years from 2013 to 2016 We sent out 10 hockey Tarmae, 2015 Derby horse Duramente, 2017 Derby horse Reideolo.

In 2010 and 2011, he won first place in the leading sire, which is the prize money ranking of the production piece. From 2012, the 1st place was given to Deep Impact, but until 2018, it was 2nd place.

However, in the last few years, her physical condition increased, and in the 2019 season, she could not be seeded and retired as a stallion. As a successor stallion, Lord Kanaloa has produced an almond eye that has achieved the fifth mare of the fifth mare in history, and the rulership that won the Queen Elizabeth II stakes of overseas racing won the 2017 Kikuhana Prize Horse Kiseki I'm producing.