[Obsolete] Japan Derby & NHK Mile C anomalous double crown horse King Kamehameha died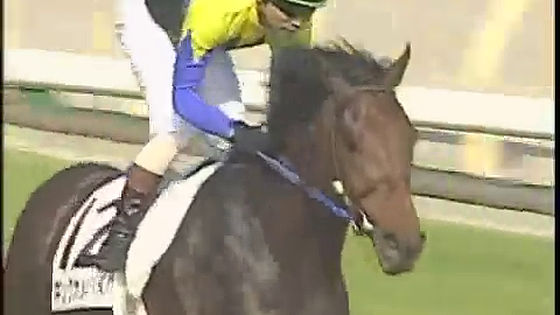 King Kamehameha who won the irregular double crown of NHK Mile Cup → Tokyo Yushun (Japan Derby), a one-year senior of Triple Impact Deep Impact who died on July 30, 2019, Saturday, August 10, 2019 I found out I died in the morning. I was 18 years old.

King Kamehameha dies Mr. Katsumi Yoshida 'I really appreciate it' |
https://p.nikkansports.com/goku-uma/news/article.zpl?topic_id=1&id=201908100000372&year=2019&month=8&day=10


King Kamehameha. What a lie a few days after Deep died. I wanted the stallion to retire, leaving behind a successor, and to slowly spend the rest of his life. There is no horse that I was able to ride so comfortably. Derby didn't feel like losing. The most important memorial is to pass on such strength. I wish you all the best.

— Ankatsu (Katsumi Ando) (@andokatsumi) August 10, 2019


King Kamehameha was born in 2001. We made our debut in 2003 and won the 2004 NHK Mile Cup and Tokyo Yushun in succession. After that, I won the GII Kobe Shimbun Cup in September and was aiming for the Emperor's Award in the autumn, but I found that the racehorse often developed and it became known as flexor tendonitis because it is difficult to cure completely, 8 races 7 Retired due to winning results. Deep Impact made its debut in December 2004, so there was no direct confrontation.

2004 NHK Mile C-YouTube


2004 Japan Derby-YouTube


The following year, 2005, he started stallion life. Due to the slanting of Apapane, who achieved the third mare triple crown in history by winning the Oka Award, Yusu Mare (Oaks), and Shuka Award in 2010, and Buena Vista, who entered the first place in the 2010 Japan Cup, Rose Kingdom, which was the only landing and landing, Road Kanaloa, who was active in short-distance races such as winning consecutive Sprinters Stakes and Hong Kong Sprint in 2012 and 2013, and GI (Jpn I) race in 4 years from 2013 to 2016 Hocko Talmae who won 10 wins, Dramente of the 2015 derby horse, and Ray de Oro of the 2017 derby horse were sent out.

In 2010 and 2011, he won the 1st place of the leading sire , which is the prize money ranking of the producer . From 2012, we gave up to 1st place for Deep Impact, but until 2018 we were firmly in 2nd place.

However, in the last few years I have been getting sick more and more, and in the 2019 season I couldn't breed, so I retired from a stallion. As a successor stallion, Lord Kanaloa has produced the fifth female mare triple crown in history, and in addition to the overseas race Queen Elizabeth Ⅱ stakes, the rulership has won the 2017 Kikuka Horse Kiseki. I am producing.