I brought the Apple Store to the Apple Store for repair with the `` iPhone X Display Module Exchange Program '' that can replace the display of iPhone X for free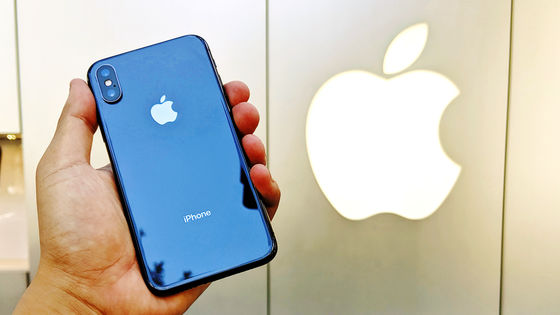 It was announced in November 2018 that some of Apple's iPhone X , released on November 3, 2017, may have a touch display component failure, causing malfunction of the display. The iPhone X, which is used by the editorial staff for private use, suddenly stopped responding on the touch display day. So, under the ' iPhone X Display Module Replacement Program ', bring it to the Apple Store on the same day and repair it free of charge. I asked.

IPhone X display module replacement program for touch issues-Apple support
https://support.apple.com/en-us/iphone-x-display-module-replacement-program

The iPhone X Space Gray 256GB used by editorial staff was purchased in November 2017, and has been used for nearly two years. One day suddenly, like the movie below, no matter how much you touch the display, there is no response. Since the mail reception notifications are displayed one by one, the basic functions are fine, and it seems that only the touch sensor of the display is dead.

IPhone X-YouTube does not respond at all no matter how much it touches due to a touch display defect


Although it was put in the pocket of the pants, there was no particular way to sit under pressure, and there was no suspicious part on the display. There is no obvious symptom of "the device is abnormally hot" or "somewhere bent". The symptom did not improve even after performing a forced restart such as 'Press the volume up button, press the volume down button, and press and hold the side button.'



I searched for 'iPhone X touch display does not respond' and found a page that offers a touch display replacement program on iPhone X. Isn't iPhone X at hand eligible for this exchange program? I decided to go through the repair procedure. Apple support by mail is also possible, but it is a smartphone that is heavily used both at work and privately, so I want to solve the problem immediately. So I decided to bring it directly to the Apple Store for repair.

Reservation is required for bringing in Apple Store. In "Repair Procedure" on the exchange program page, click "here" in "Apple Store direct sales store" to make a reservation.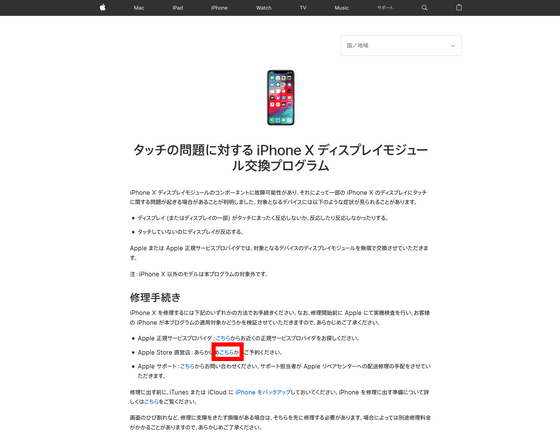 You must sign in to your Apple ID to schedule a carry-in repair. Enter your Apple ID and password and click the arrow.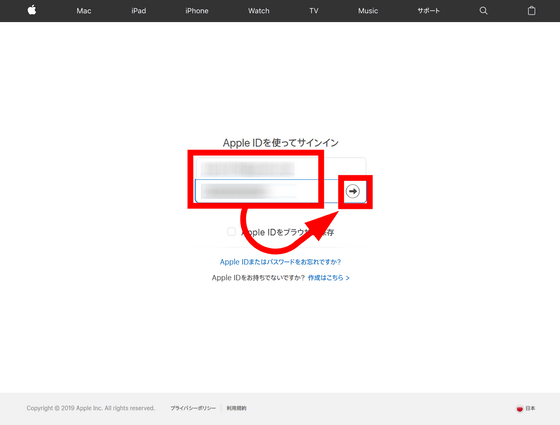 To sign in to an Apple ID from a web browser on a PC, two-step verification is required, and a verification code is sent to the device being used.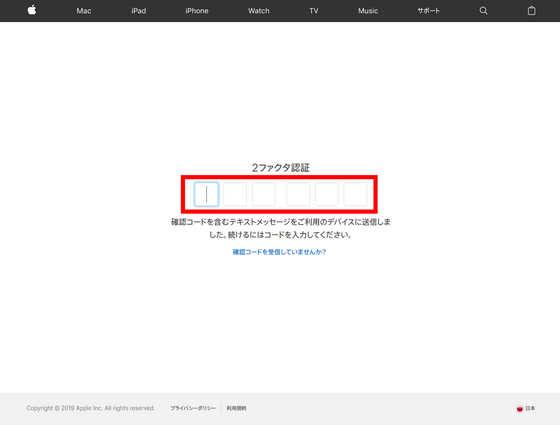 However, the important iPhone X that receives the confirmation code cannot be unlocked because the touch display does not respond at all, and the confirmation code cannot be checked. Although it is notified that a confirmation code has been sent to the standby screen, the message text cannot be viewed without unlocking it, so it is completely raised.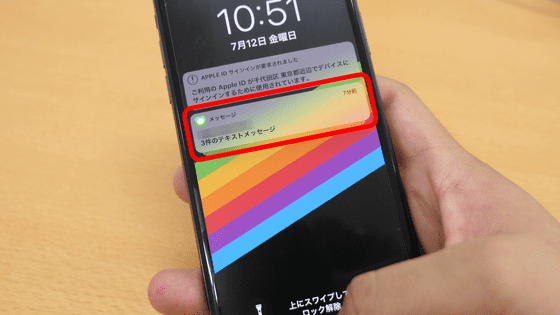 iPhone X is equipped with ' Face ID ' that can be unlocked by face authentication using the front camera and sensor. Although the touch display has stopped responding completely, there is no problem with the operation of iPhone X other than that, so I inspired, 'Is it possible to unlock using Face ID?' Face ID is disabled due to restart. In addition, I realized that even if I release it with Face ID, I can't slide it completely because I can't slide it. To narrow the bezel and enlarge the screen, iPhone X and later have eliminated the home button and Touch ID, so there is no way to physically unlock it.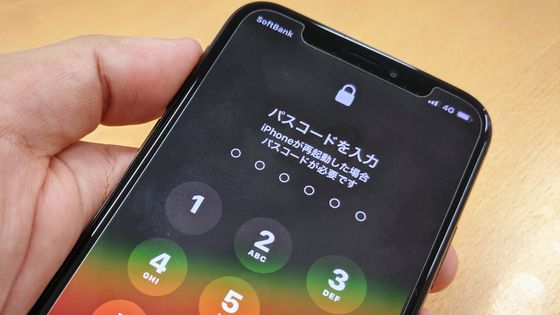 Can't even make an Apple Store reservation with this status ...? However, I remembered that Apple Watch Series 4 can also notify and confirm messages. So, when I checked the message from the Apple Watch linked to the iPhone X in question, I was able to successfully check the verification code for two-step verification.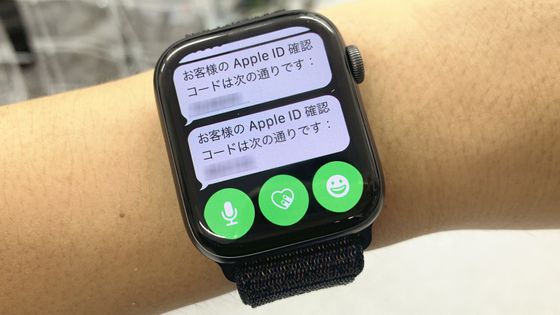 After entering the verification code and successfully signing in, you can locate the Genius Bar where Apple's authorized service provider or Apple Store support is available. Click "Search".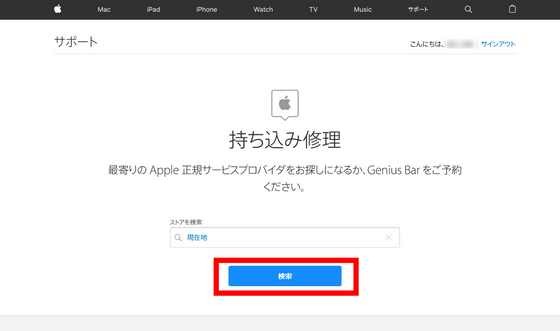 On the left are search results for authorized service providers and Apple Store. This time, we decided to bring it to Apple Shinsaibashi, one of eight Apple Stores in Japan. Click "Apple Shinsaibashi", select the date, and click the time.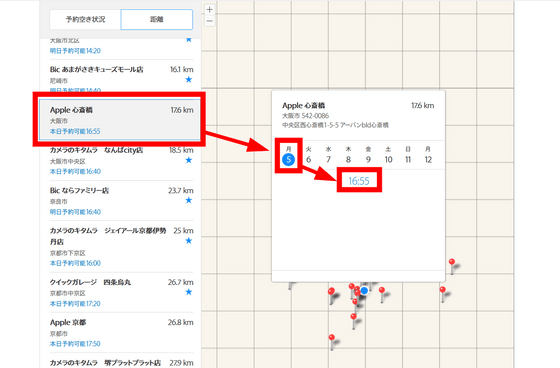 This completes the reservation. The Apple Store's Genius Bar is a reservation system, so you don't always know if you're free.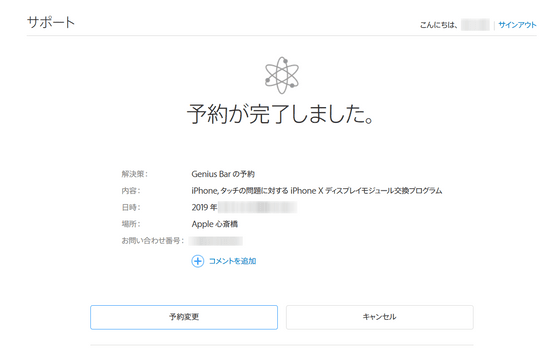 If the "Find iPhone" function is enabled, iCloud activation lock may occur during repairs. Therefore, in order to bring in for repair, it is necessary to turn off the 'Find iPhone' function in advance from the device. However, since the touch display does not respond and cannot be operated at all, it is impossible to turn off "Find iPhone". Also, when trying to remove the SIM card to communicate with iCloud, the slot was too hard to open, so I decided to bring it in for repair.



Arrived at Apple Shinsaibashi.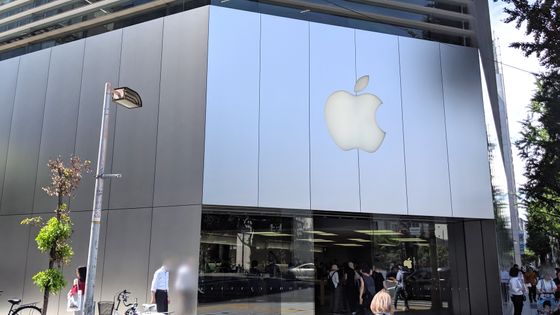 On the 1st floor, Apple products such as iPhone, Apple Watch and MacBook are displayed.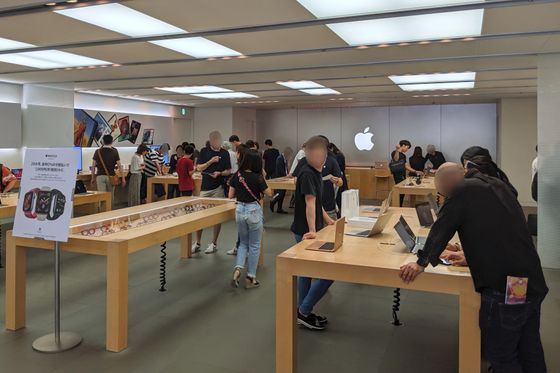 Go up the stairs made of glass and go up to the second floor ...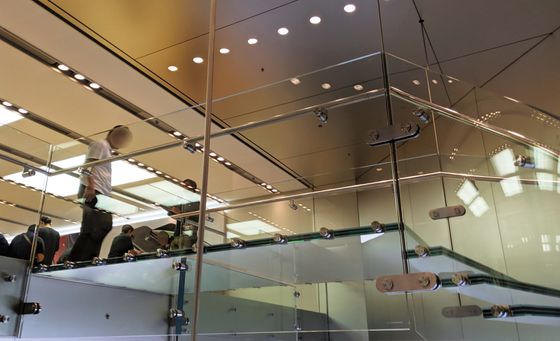 Discover the counter of Genius Bar. When I told the staff that I had made a reservation, I was instructed to wait on a nearby bench.



After about 5 minutes, the staff came to explain the situation and entrusted the iPhone X in question. Telling that the "Find iPhone" feature could not be disabled, the staff pulled out the SIM card slot without any pain.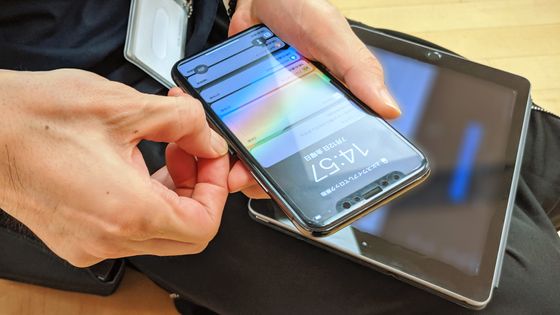 The iPhone X serial number (IMEI) can be seen from the settings, but in fact it is also printed inside the SIM card slot. The staff uses a loupe to check the IMEI written in the slot, enters it on the iPad at hand, and checks it against the database.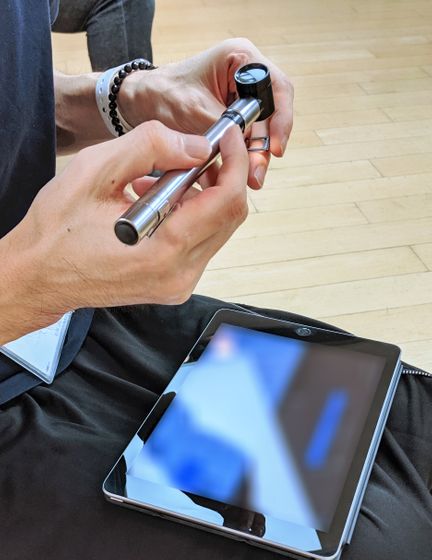 By connecting a special cable to the MacBook Air and operating it, we were able to turn off the "Find My iPhone" function and remove the iCloud activation lock. Only the iPhone owner, an authorized service provider, and Apple Store staff can remove the iCloud activation lock.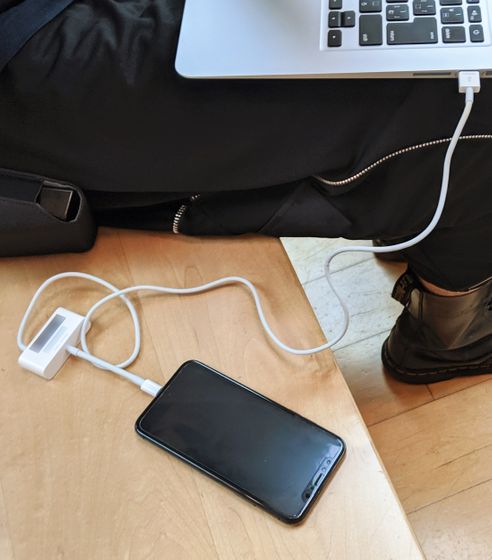 "We will check the contents for a while. The touch display can be replaced free of charge if it is eligible for the replacement program. If the replacement is out of hand, or if it is submerged or dropped, replace the entire body. If it 's in stock, it 's an hour later, "Apple Store staff says. Because it was in Apple Care +, it was said that it would fit for 11,800 yen even if it was a paid replacement. Of course, if you replace the main unit, the data in it will disappear, but there is no problem because almost all of the data is backed up with iCloud.

The response at Genius Bar started at 15:00, the check was completed in about 20 minutes, the following service quotation was handed in exchange for iPhone X, and it was instructed to come around at 16:00.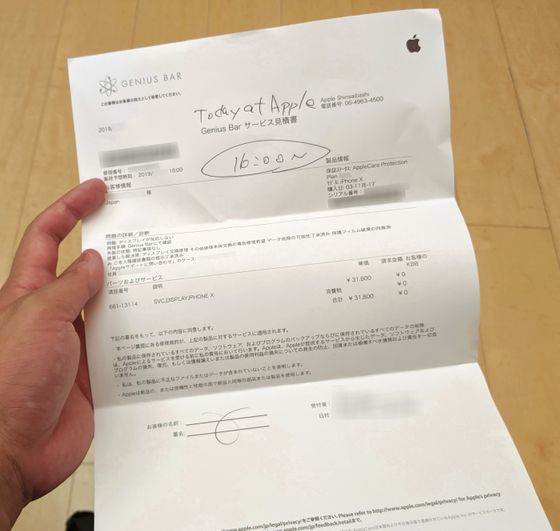 And when I headed to the store around 16:00, I was able to meet the iPhone X, which was fine. The iPhone X in question was said to have been the target of the exchange program, and there was no failure due to external factors. I really didn't expect repairs to be completed in an hour, and I was surprised at how fast.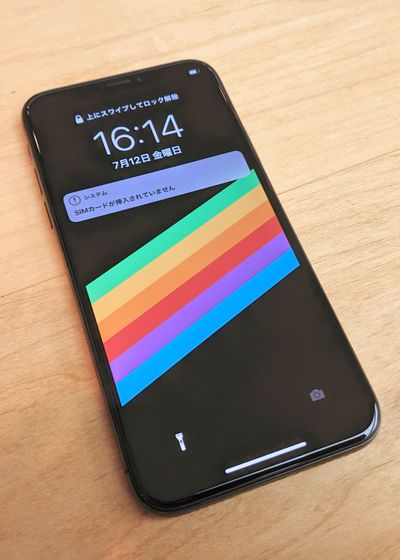 If the iPhone X touch display stops responding, you will be able to receive emails, but you will not be able to check the text and will not accept any normal operations. For this reason, you will not be able to perform tasks that must be performed before repairing the main unit, such as "Checking serial number / IMEI" and "Release iCloud activation lock". Since Apple Watch was linked in advance this time, you could check the confirmation code that arrived on iPhone X and it was very lucky that you could make a reservation at the Apple Store quickly, but those who use iPhone X will have problems As a precaution, I felt that I should think about measures in advance while taking a backup.

In addition, by bringing it to the Apple Store, which is directly managed by Apple, we were able to release an activation lock that would normally not be released, and we were able to complete repairs during the day. Although it was not paid repair this time, thanks to joining Apple Care +, the procedure for carry-in repair went smoothly, and if it was a paid body replacement, monetary blow and mental blow I realized again that both were kept low.