I tried Haagen-Dazs `` espresso milk flavor roast '' where coffee's bitterness goes through the nose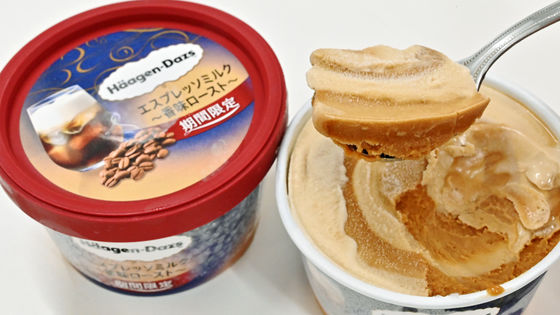 The new product " Espresso milk flavor roast " has been added to the Haagen-Dazs mini cup from Tuesday, August 6, 2019. I bought and ate ice cream with the "deliciousness for coffee lovers".

"Mini Cup" Espresso Milk-Roasted Flavor "" August 6, 2019 | Haagen-Dazs Japan

https://www.haagen-dazs.co.jp/company/newsrelease/2019/_0620.html
Espresso milk flavor roast | Products | Haagen-Dazs Häagen-Dazs
https://www.haagen-dazs.co.jp/espresso_milk_roast/
The package of Haagen-Dazs Mini Cup "Espresso Milk Flavor Roast" is like this. The lid is drawn with coffee and coffee beans with plenty of milk.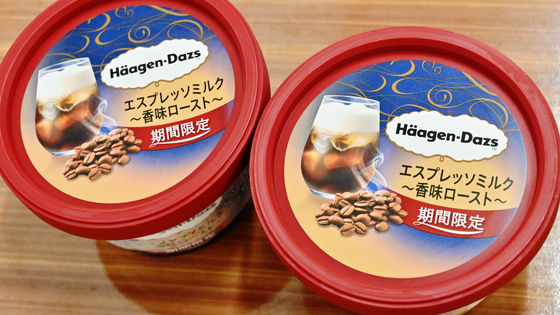 Ingredients include cream, sugar, defatted concentrated milk, powdered candy and coffee. The principle is
to display the
raw materials
in the order they
are
used,
so the amount of coffee itself may not be that much.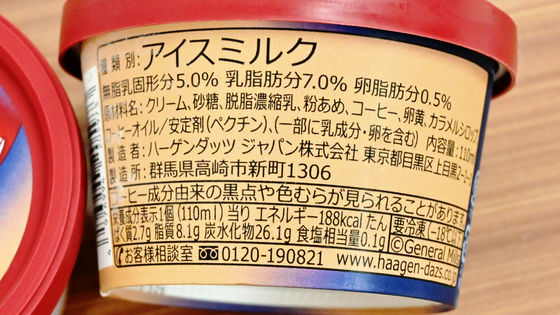 When I opened the lid and turned the film, two coffee-colored ice creams swirled. Espresso ice cream is light in color, and coffee sorbet is dark. The ice cream is a little softer because it contains milk, so it took a while to freeze even in the freezer.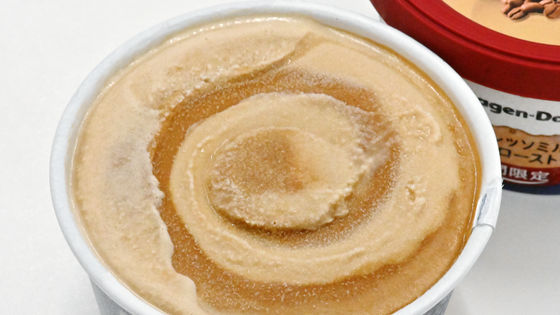 It was called Haagen-Dazs and I thought, "What kind of sweetness is it?" I brought it to my mouth, but when I put ice on the tongue, it spreads the bitterness of the coffee contained in the coffee sorbet. Even though I did not drink hot coffee, it feels as if the scent is coming out of my nose. On the other hand, espresso ice cream is modest but rich in sweetness, and enhances the bitterness of coffee.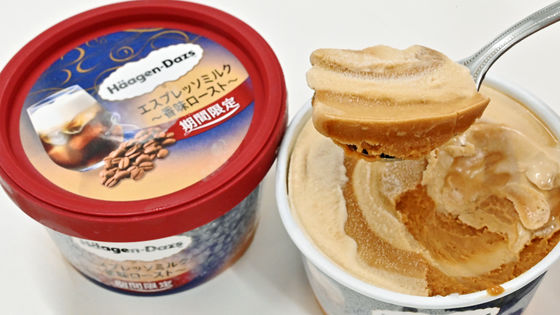 One espresso flavored roast is 319 yen including tax and can be purchased at supermarkets and convenience stores.