A crisp nori fragrance and noodle soup flavor that won't stop if you start eating `` Ultra Karaage Kun Devil's Onigiri Taste '' Tasting Review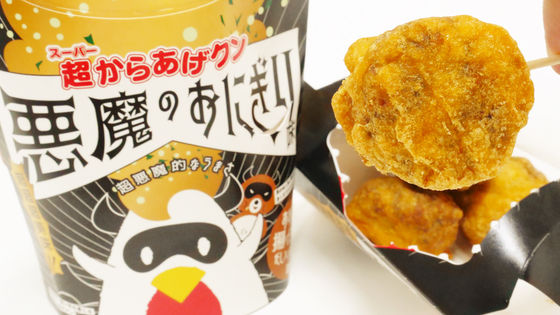 Atsuko Watanuki, who participated in the Antarctic observation team as a mother of one child, was popular with Antarctic members who showed off when he appeared on Nippon Television's ``
Class
that
I would like to receive the world
'' broadcast on June 30, 2018 Is '
devil rice ball
'. Immediately after the broadcast, it became a hot topic on SNS, and Lawson's name "
Onigiri Onigiri
" appeared in October 2018, and the
number sold exceeded 10 million
in an instant. It has become so popular that it has sold more than the "hand-rolled rice ball sea chicken mayonnaise" that has reigned over the years as an absolute champion. Such appeared in 'The Devil's rice ball' was a collaboration with the 'Kara-age Kun',
'super-Kara-age Kun devil of rice balls taste'
is August 6, 2019 (Tuesday). Because it is made from chicken meat, it makes a rice ball taste ...? It was too mysterious, so I tried it to see how it tasted.
Super Karaage Kun Devil's Onigiri Taste | Lawson Official Site
https://www.lawson.co.jp/recommend/original/detail/1379591_1996.html
The devil rice ball series is growing! | Lawson
https://www.lawson.co.jp/lab/campaign/akumaonigiri/
Immediately at Lawson, I got 'Super Karage Kun Devil's Onigiri Taste' (240 yen including tax).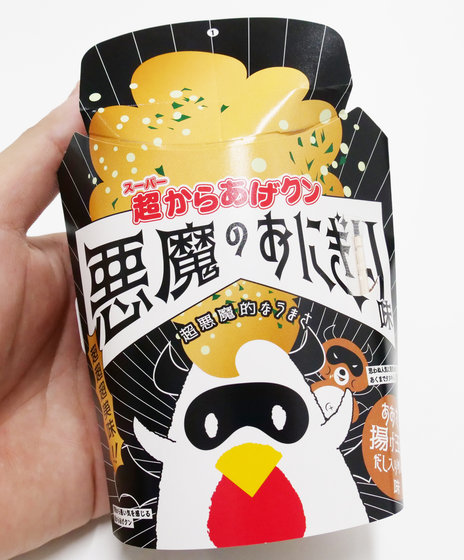 The mascot character shouts 'Super super super delicious!'
Has
black horns, eyes are dyed black like a raccoon, and devilish feathers grow. The concentration line that spills from behind is "bad".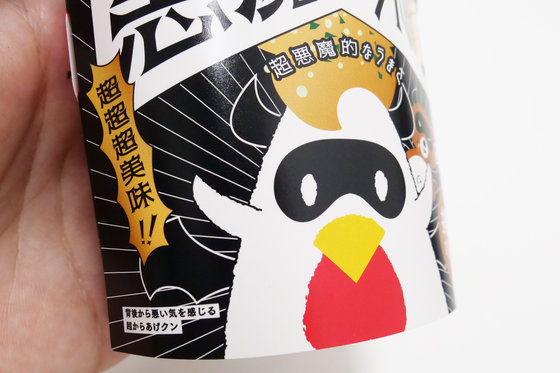 The
raccoon dog, who felt bad, was drawn from behind Kage-kun. According to the package, the devil 's rice ball taste is "Ao and fried ball dashi noodle soup".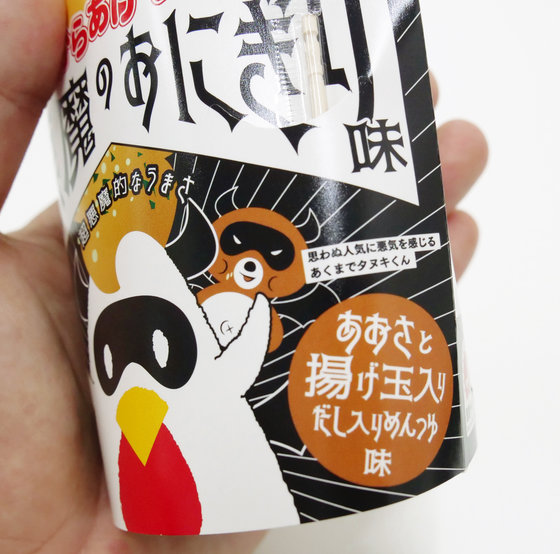 It was written on the back of the package, 'If you open it from here, it will become a special dish!' If you pinch and pull the part that says 'OPEN' ...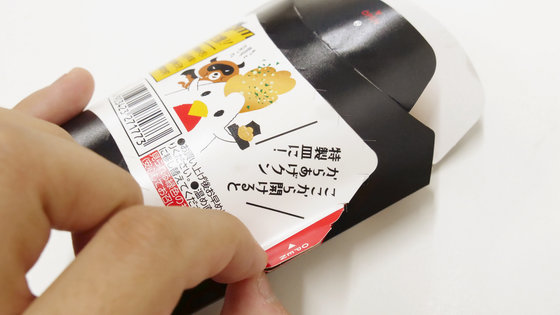 The package became like a plate, making it easy for multiple people to pick it up.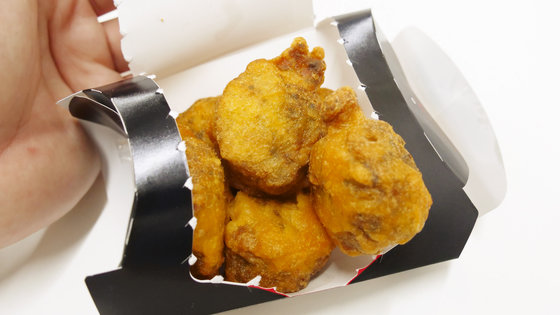 The place where I took it out to another plate because it was inside. There were 6 fried chicken in one package. The green blue can be seen through under the clothing. In addition, when removed from the package,
Isobe fried
such as
Seaweed
And there was a fragrant scent of fried oil.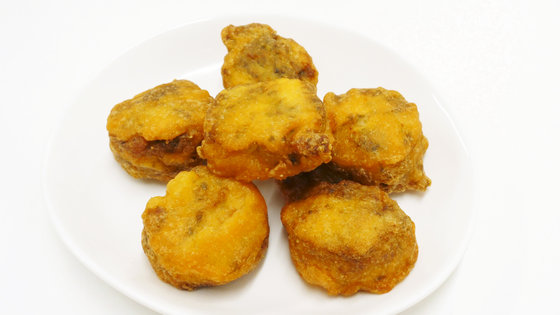 If you look at the cross section of the fried rice cut from a knife, you can see that there is a green eel.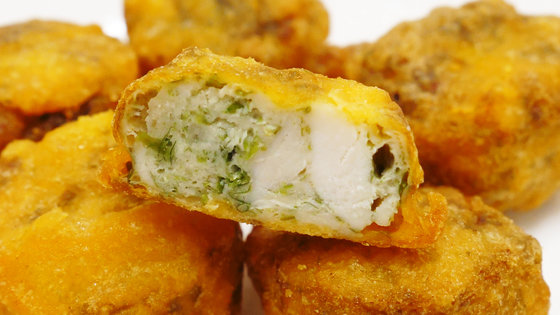 When you eat it, the brilliant nori fragrance spreads in your mouth. It is a noodle soup with dashi, and it is a Japanese-style seasoning that is surely bonito and soy sauce. However, the deep-fried balls that were included with Ao were not felt at all even when they were eaten. The seasoning is so thick that it will not only be eaten separately, but will also go well with rice dishes and supper snacks. I ate it all in no time, with the vivid scent of seaweed and the taste that just followed.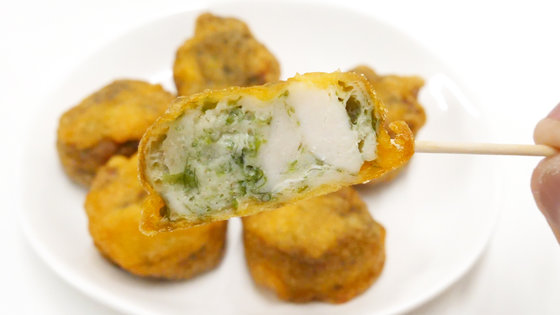 'Super Karagen Kun Devil's Onigiri Taste' can be purchased at Lawson nationwide stores for a limited time from Tuesday, August 6, 2019.