Tully's 'Tropical Dreams Work' where the sweetness of the mango and pine sauce fruit and the bittersweetness of espresso complement each other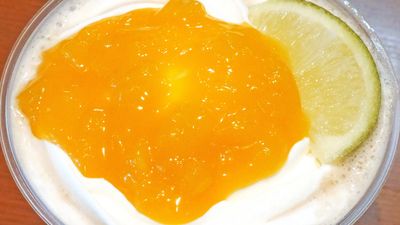 The tropical Dreams Workle, a mixture of sweet and sour mango and pine sauce and a bittersweet espresso, has appeared in the frozen drink link Suwaeul of Tully's Coffee. Tropical Dreams Workle is a tropical flavor that is emphasized as 'If you drink it, you can enjoy the feeling of summer vacation', so I actually drank it if I could really enjoy the summer vacation feeling.

'Fest Signature Link' and 'Tropical Dreams Workle®', launched by Store Fellows (Employees), will be on sale from August 2nd (Fri)-We will deliver a feeling of summer vacation for a while-| TULLY'S COFFEE-Tully's Coffee
https://www.tullys.co.jp/company/pressrelease/201/07/tropical_dream.html

Arrived at Tully's Coffee.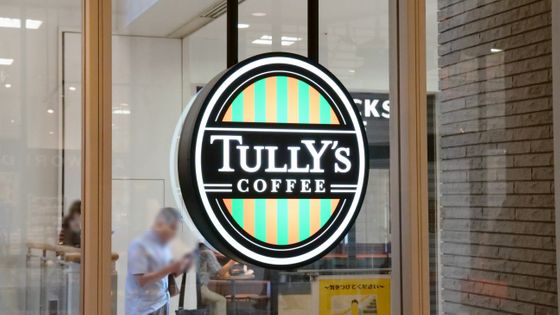 In just a few minutes, I was able to receive the ' Tropical Dreams Work ' (650 yen including tax). Tropical Dreams Workle is a drink that has won the 'Best Signature Drinks Link Award' for the Creative Drinks category award at the Tully's 'Tarry's Barista Contest'. Please note that Tropical Dreams Workle is provided only at tall size.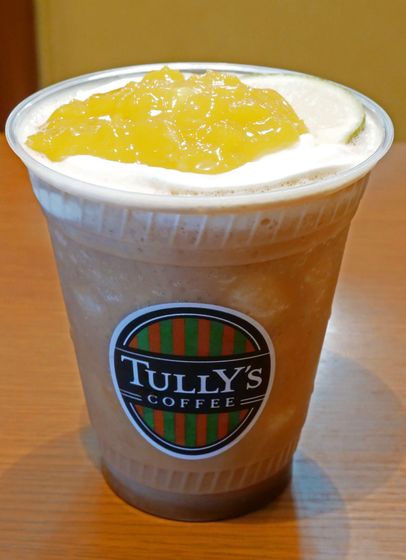 Topped are mango and pine sauce and lime with combs.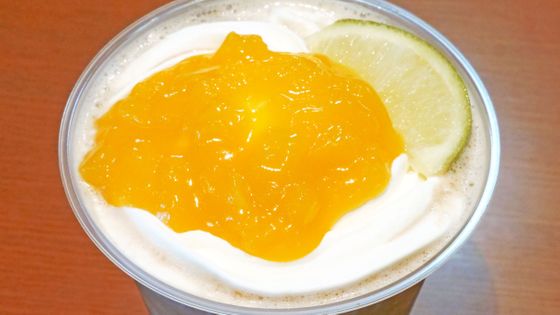 The coconut-flavored swacre of espresso and chocolate sauce is a light coffee color. The white color of whipped cream is gradation.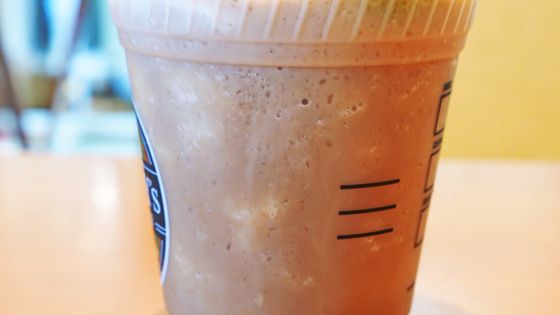 First of all, when I eat it from mango and pine sauce, it looks like the mango fruits are concentrated well. I do not feel the artificial sweetness that I added sugar.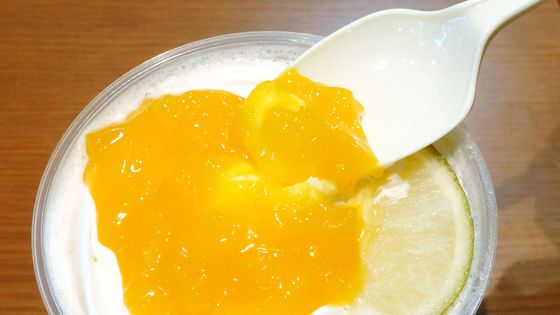 When you try it, Swagull can feel espresso bitterness well, but the taste of whipped cream is also strong and sweet. I do not feel much coconut flavor. Although it is a combination which does not see so much with coffee & mango, even if it mixes and drinks, each taste is firmly felt and there is no sense of incongruity. Because the texture of the ice is cool and cool, it is a perfect drink in summer.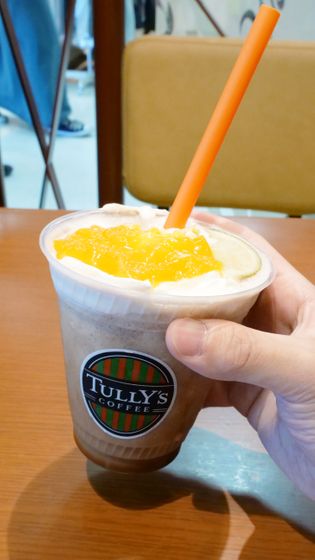 As we say, 'If you concentrate lime, it will turn into a refreshing flavor,' so try actually squeezing it and drinking it. Lime is soaked in the topping whipped cream, so we recommend preparing a wet tissue.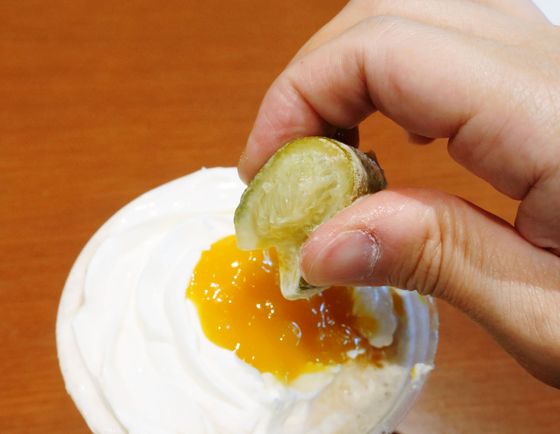 When I ate some of the lime juice, mango and pine sauce and espresso had a slight lime flavor. As the claim of taste of mango and espresso is strong, it may not be said that the taste has changed clearly.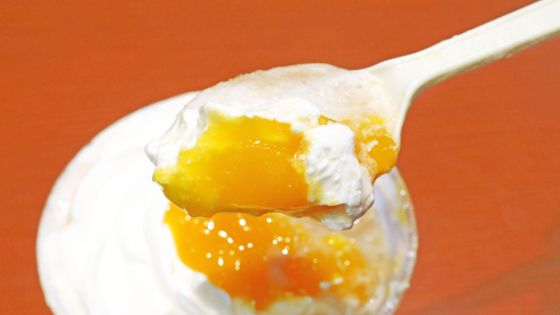 'Tropical Dreams Work' is provided for Tully's Coffee nationwide excluding some stores for a limited time from Friday, August 2, 2019.