The dumplings have eaten 'Mazushi dumpling noodles' where the noodles go forward with plenty of eggplant and ground meat paste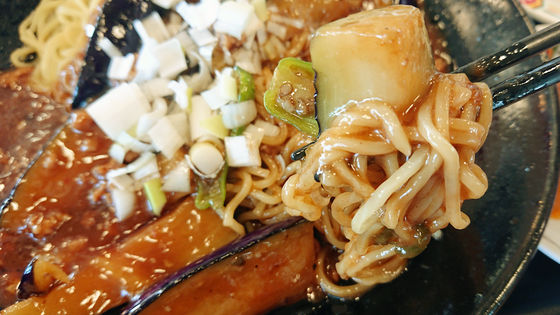 A king of kings, from August 1st, 2019 (August 1) limited edition new product 'Mako Moth 'Noodle' has appeared. We went to eat what kind of product it became when we combined noodle dish and jar noodle with miso paste with Mako.

Mashiko (Jaja) Noodles | Nationwide Common Fair Information |

https://www.ohsho.co.jp/event/fair/_8.html
Arrived to the king of dumplings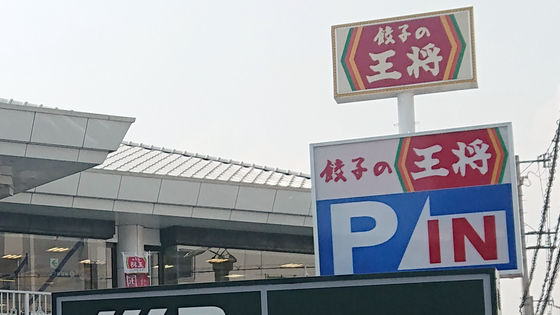 There is a separate item of Miso Noodles, 630 yen excluding tax. In addition, there are 3 dumplings, Fair set A (with tax 843 yen) with apricot kernel tofu, and 1 set of dumplings with rice (small) with a fair set B (with tax 945 yen).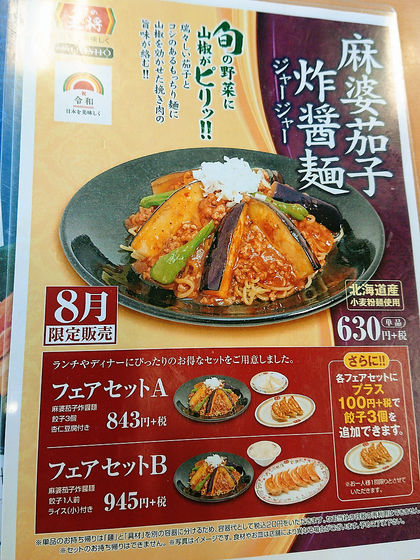 I ordered Fairset A this time.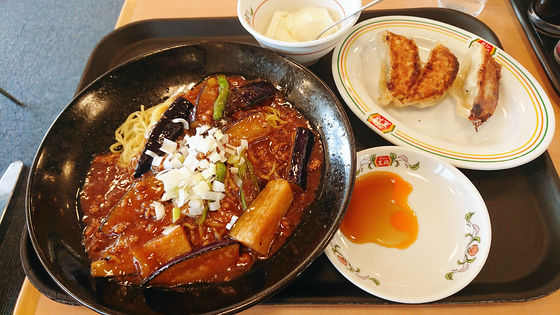 It looks like this, and Mashiko is put on top of the noodles instead.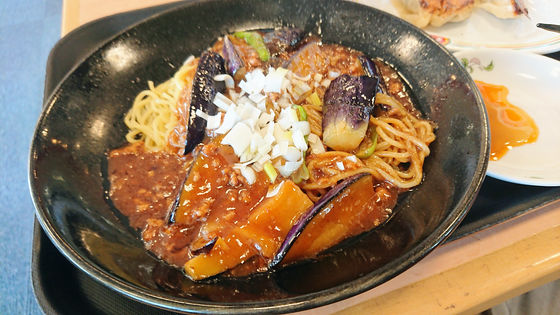 When making dumplings, dumplings are often cut into round slices or cut pieces, but these dumplings are made into large comb-shaped cuts.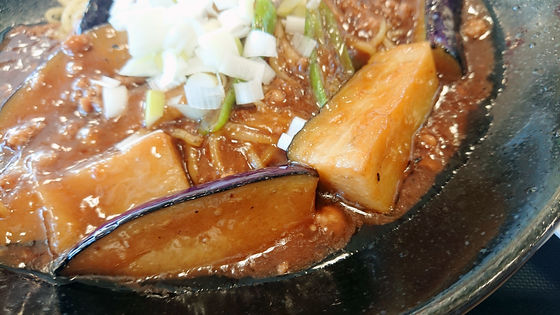 The seasoning is modest as hot as minced bean paste, and the sweetness like minen noodle flavor is intensified. There is plenty of umami taste of minced meat, and the chopsticks that carry the noodles go on and on.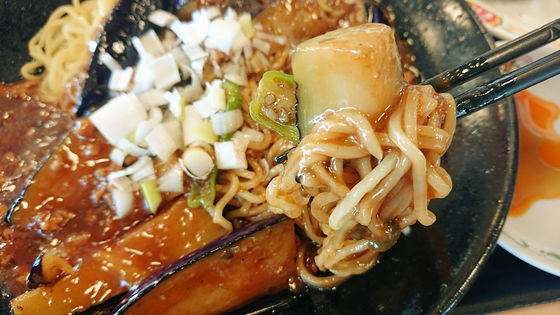 The oil content should be quite large, but the texture is relatively smooth. However, the noodles tended to be lumpy, and it was a little hard to loosen.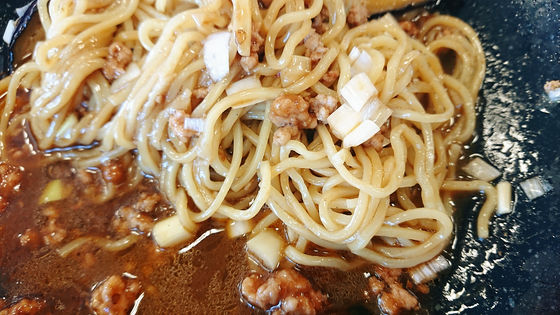 The taste is wonderfully matched with the noodles and there is no complaint. As it is the seasoning that goes on, the person who wants to eat sizzling should have a belly swell as well as Fair Set B.