A total of about 700g, 'Dumping Pickled Tonkatsu' on top of a pile of meat, 'Rainy' Gatari 'Tonkatsu combined platter' tasting review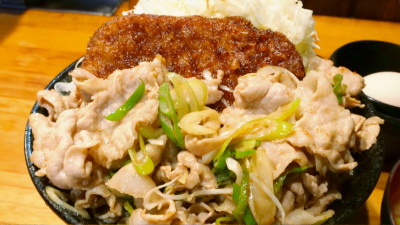 The familiar legendary Suta Buchiya by offering hearty Mochibusa for a limited time from Monday, July 29, 2019, boldly topped 'Tonkatsu' on the 'Suta Mochi' signboard menu 'Do n't get ridiculous ' is coming up with a box full of meat .

【Period limited】 7/29 (Mon) appeared ★ 'Goblin' Gatori 'Tonkatsu 合 盛 り た 丼' | Legend's Star Tsuboya / Famous Star Shop [official site]
https://sutadonya.com/2019/07/25/ [Period-limited] 729 month appearance ★ 'The brisk first time / /

I came to the legendary Star Ashiya.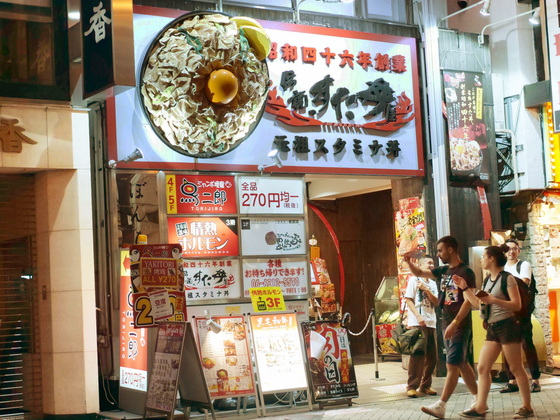 In front of the entrance, a fancy 'garbage' flyer with a box of dried bonito was pasted.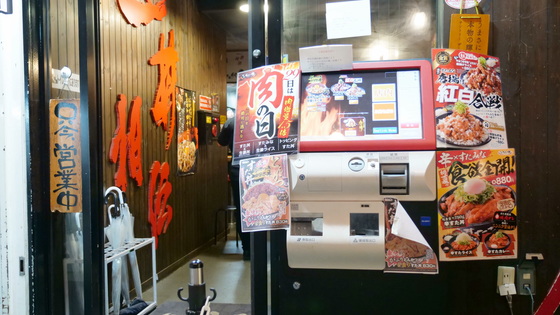 The volume of the sweet potato remains side by side, and it is a dish of meat doka platter that topped with bonito.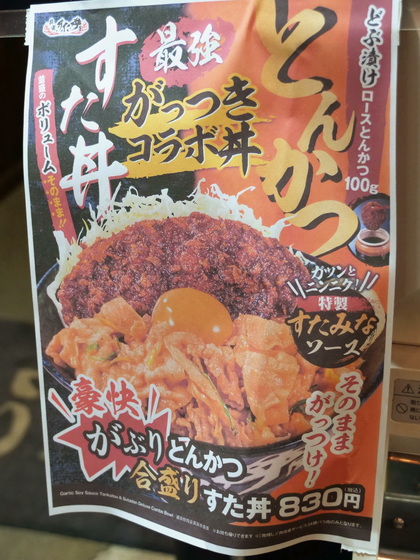 If you complete the order at the counter seat ...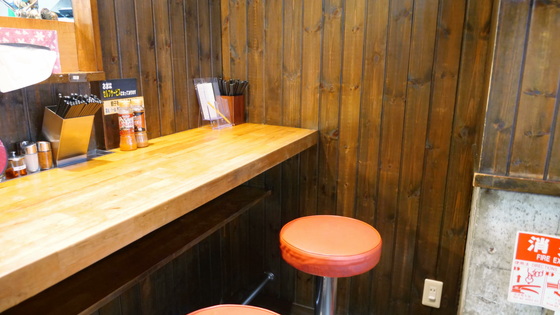 In about 5 minutes after the order was delivered, the blazing 'garbage bowl' was carried. It is 830 yen (tax included) with miso soup and raw eggs.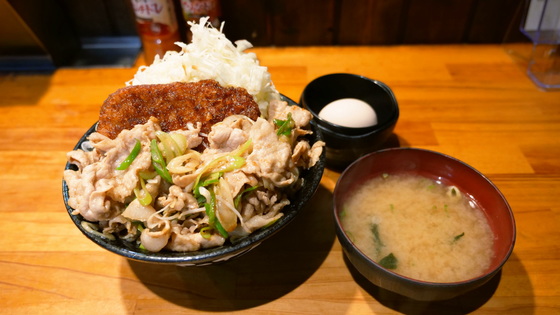 On top of the bowl which is a standard menu, 'Dobuke pickled loin pork cutlet' pickled in sweet and spicy sauce is attached, and the volume from which the meat comes out of the bowl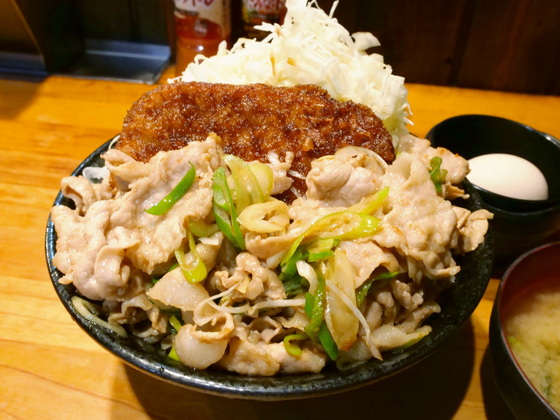 Tonkatsu is more covered in source than the word 'I put it in the source', but the expression 'I'm sunk in the source' is perfect. The smell of garlic makes me appetite.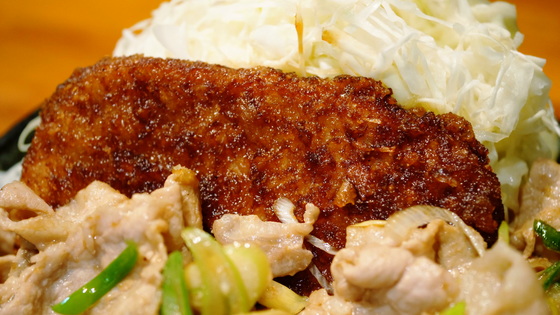 This is the size compared to traffic IC cards.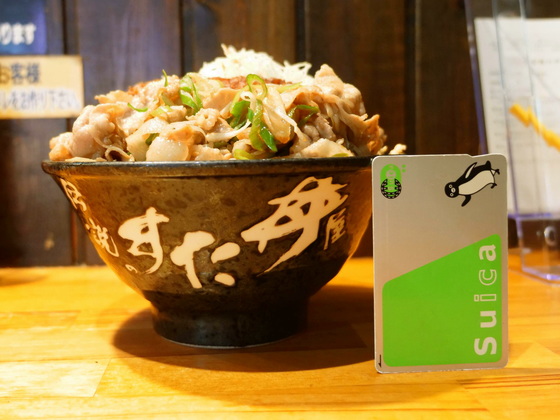 First of all, a bite of pickled loin pork cutlet. Because it is pickled in the sauce, the batter is moist and the rice has a sweet, spicy taste. The thickness of the meat is a bit thin, but it is soft and juicy and you can also feel the umami of the meat.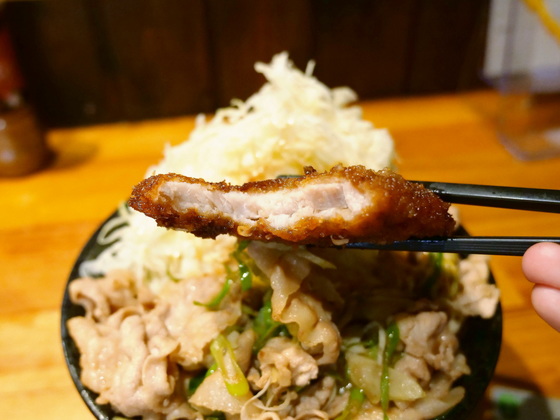 The pork belly of matsutake mushroom has a savory flavor of garlic combined with the sweet fat of pork belly, and it has a stable taste like a signboard menu. It's unquestionably good for rice.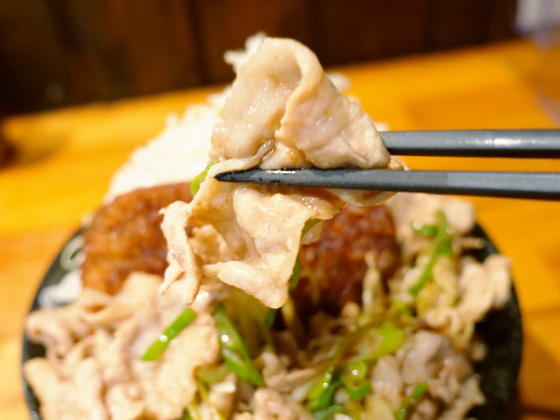 If you enjoy the taste of garlic simmering, divide the set raw eggs ...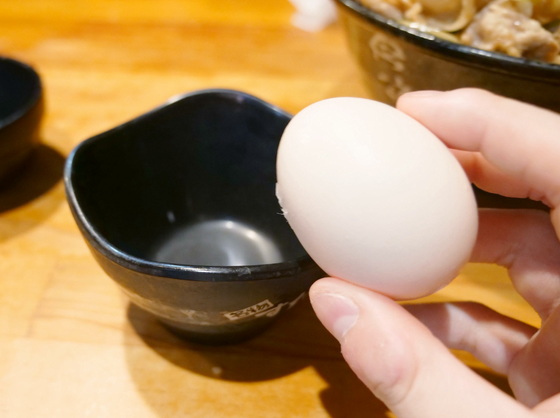 To the middle of the brow.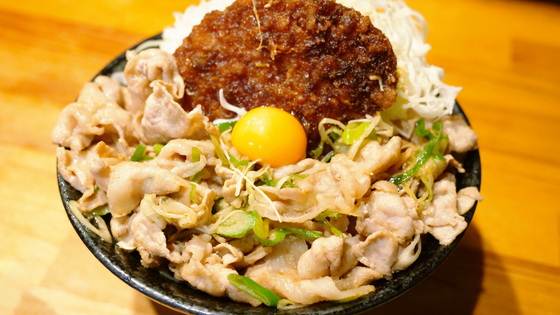 By putting the eggs, the deep taste became mellow and I was able to continue eating even with the amount of 700g without getting tired.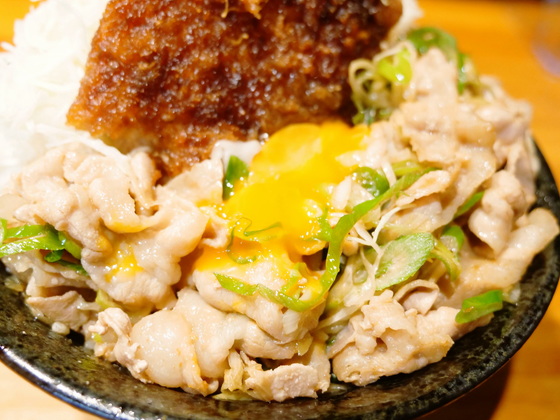 'Superb' Gatori 'is a limited time from July 29, 2019 (Monday) for a limited time at the legendary Star Ashiya / Famous Star Samurai restaurant for 830 yen (tax included) It has been released. In addition, at Okachimachi store, Diversity Tokyo Plaza store, Higashiyamato store, Nakano Shimbashi store, Mi-san's store, Ario Hashimoto store, Pasar Hasuda (up line) store, Danashisaka SA (down line) store, Shimizu PA shop It is not provided.