The ROM which can install Android on Nintendo Switch is released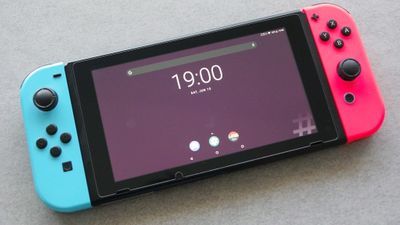 A warrior who has hacked the Nintendo Switch into an Android device has appeared, and a ROM that can actually be installed has been released.

[ROM] [UNOFFICIAL] [8.1] switchroot LineageOS ... | Nintendo Switch

https://forum.xda-developers.com/nintendo-switch/nintendo-switch-news-guides-discussion--development/rom-switchroot-lineageos-15-1-t3951389
Android for the Nintendo Switch has finally landed-You can now Run Lineage OS 15.1 (Android 8.1) on your hacked Nintendo Switch-Wololo.net
http://wololo.net/2019/07/27/android-for-the-nintendo-switch-has-finally-landed-you-can-now-run-lineageos-15-1-android-8-1- on-your-hacked-nintendo-switch /
An Android port for the Nintendo switch is finally here
https://www.xda-developers.com/switchroot-lineageos-android-nintendo-switch/
In February 2019, Android developer Max Keller has released a movie that has successfully launched Android 10 Q on the Nintendo Switch. However, he said, 'It's not my job,' the developer was unknown, and there was no ROM distribution that other people could install.
The Bravest Launched Android 10 Q with Next Version on Nintendo Switch-GIGAZINE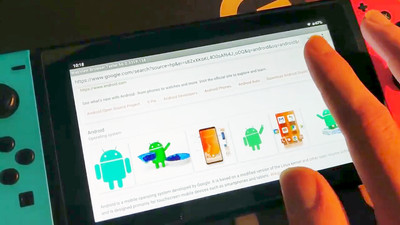 Under the circumstances, the developer's community site
XDA Developers
actually has a ROM that can be installed on the Nintendo Switch.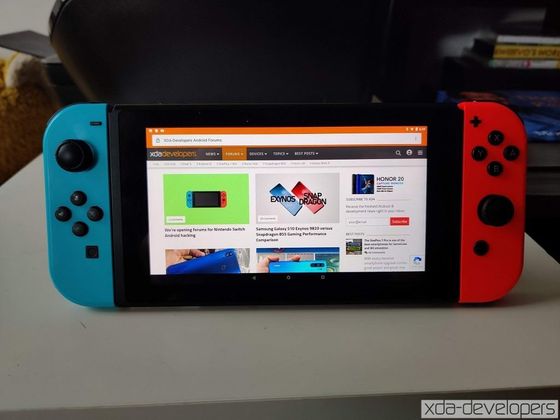 The ROM was developed by the '
switchroot
' team of technicians who worked at XDA Developers. The team succeeded in porting Android to the Nintendo Switch in June 2019 and announced on Twitter that they plan to release a ROM in July.
We've got Android on the Nintendo Switch: Here's what it can do https://t.co/Ksy1UF6q2Q pic.twitter.com/wcR2aOfYmL

— XDA Developers (@xdevelopers) June 21, 2019


You can actually install LineageOS 15.1, which is an open source operating system based on Android 8.1 Oreo , not general Android itself. In addition, Nintendo Switches manufactured after July 2018 have an enhanced anti-hacking function, so the Nintendo Switches used must be manufactured earlier.

switchroot tweets 'Are you going to be waiting for a port?' along with a movie that makes you play an ' overwatch ' that you can't originally play with the Nintendo Switch, highlighting the appeal of installing Android on the Nintendo Switch .

Why wait for console ports? ???? pic.twitter.com/efNeCJ0EAj

— Switchroot (@switchroot_org) June 16, 2019


However, as a known problem, 'Sleep does not operate because battery consumption is fast.' 'Auto-rotation of the screen can not be performed.' 'I can charge, but the OS does not recognize the charge state.' It does not become '' Some apps can not perform Joy-Con operation '' Even if the screen is not touched with a finger, it may be touch input 'etc.

According to Adam Conway, a member of XDA Developers, 'Installing Android on the Nintendo Switch does not affect the original OS, so there is no need to worry about breaking the Nintendo Switch.' On the other hand, Mr. langer hans who released the ROM writes as a disclaimer 'Please don't break your stuff' and states that it is self-responsibility if you try actually.

The Android ROM that can be installed on Nintendo Switch is available on the XDA Developers public page .