There is no doubt that Imus's idol embodied in transcendence quality will make the heart `` Shugasugahaato '', Imus figures are gathered together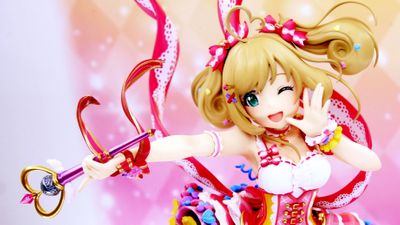 Since being announced as an arcade game in 2005, various figures of the " THE IDOLM @ STER (Idol Master)" series that will be deployed in various media will be exhibited at the Wonder Festival 2019 [Summer] , including commercial and general items. It was. All of them were created as if they were realized by jumping out of a smartphone game, and if you were an "Imus" fan, you would definitely want to get it.

◆ Commercial booth
Arrived at Amiami booth.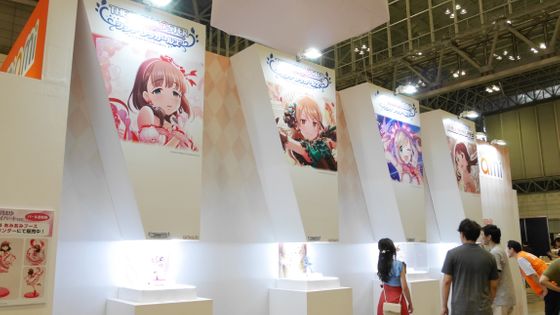 ' Sakuma Mayu Feel My Heart ver. Pearl Painted Edition ', which was sold at the venue of One Festival 2019 [Summer] and Amiami's official mail order , was on display.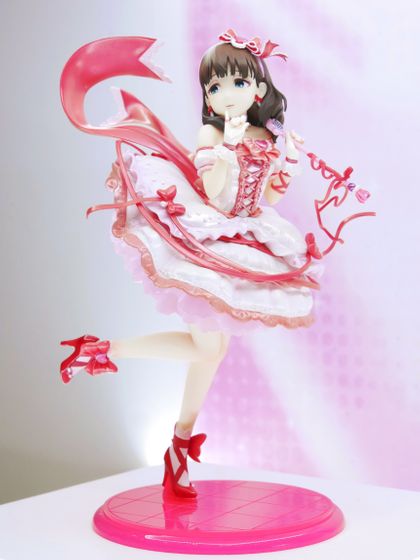 The illustrations of Mayu Sakuma's SSR + "Feel My Heart" appearing in "The Idolmaster Cinderella Girls Starlight Stage " are the motif. Prototype production is Ikurie .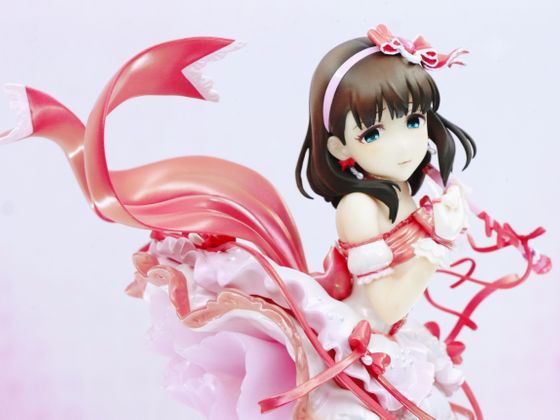 The inside of the skirt that was not drawn in the illustration is fluffy. .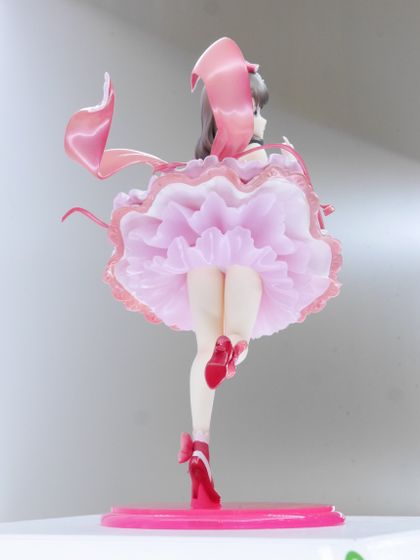 A large red ribbon that seems to be cute and shiny red high heels adorned the foot of the eyebrows.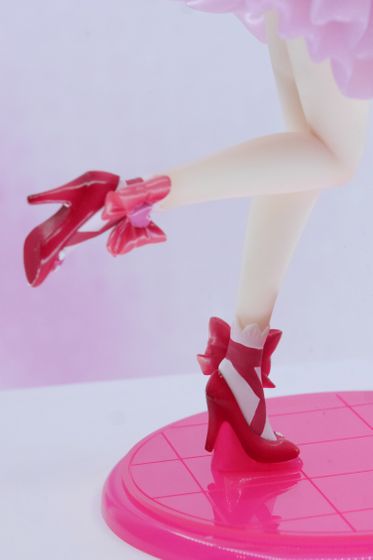 Sato's SSR + "Haat To Heart" also appears in Dereste, and " Sato Shin Haat To Heart ver. " Was announced at the venue of One Festival 2019 [Summer], and a painted figure was displayed.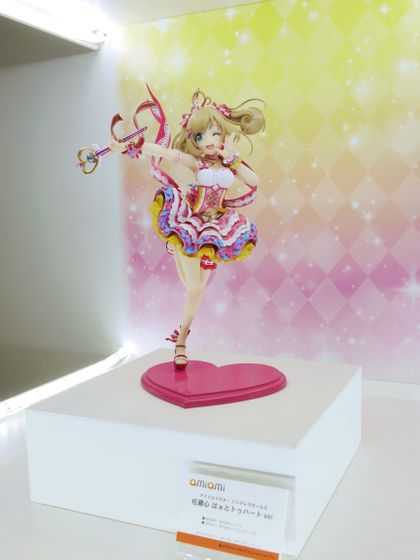 Wearing a microphone that looks like a magic stick, the cuteness of Suga Nyu Heart (Sato Kokoro) explodes as if you are still saying "Your Heart is Sugar Sugar Sweet ☆".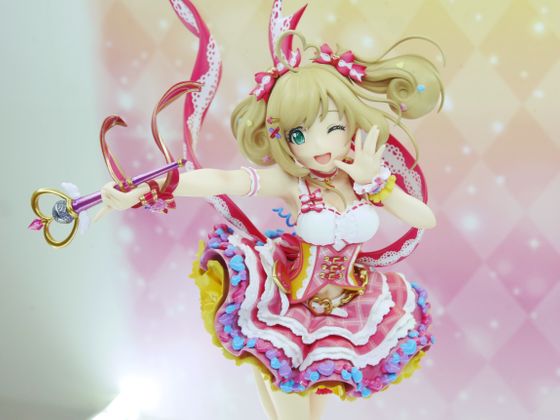 The back is like this. Prototype production is Ikurie, release date and price is undecided.



Like the illustration of the limited-edition SSR "Gift for Answer" by Deleste, "Morokubo Nono Gift for Answer ver.", The prototype of which was exhibited, carries rose petals that flutter from the sky.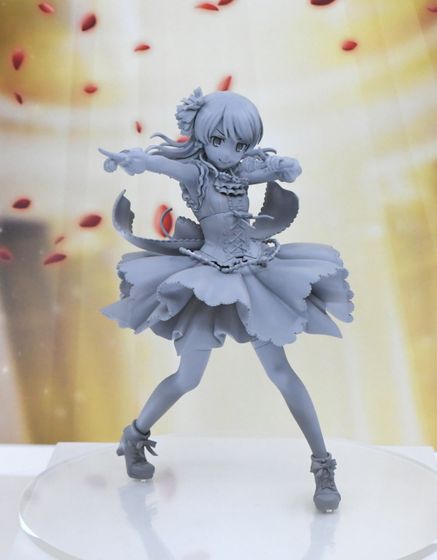 Chizuru is in charge of prototype production.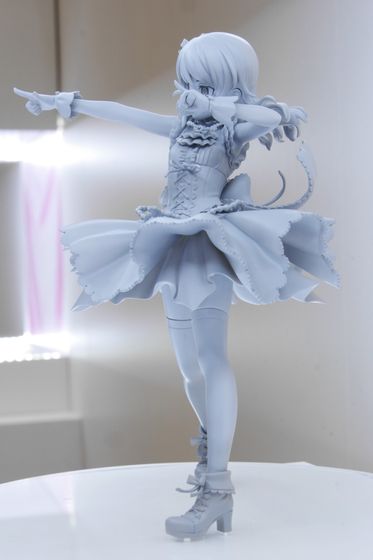 Morikubo, who usually shows a negative and awkward attitude, showed a dignified expression that seems to be a cool idol.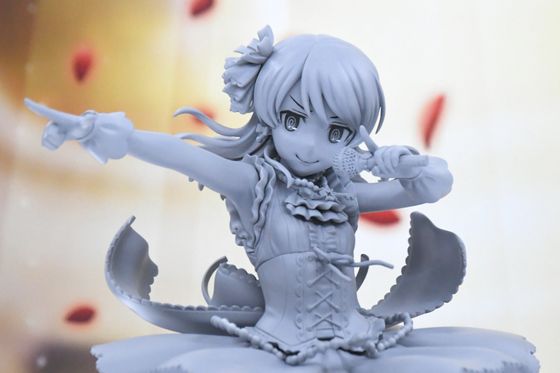 From "The Idolm @ ster Million Live! " " Tanaka Koyo Hana no blessing ver. " Is inspired by the illustration of "SSR Hana no Hana Blessing" with Koto Tanaka as a bride.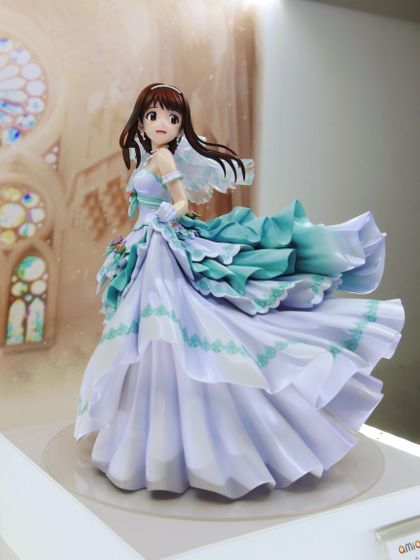 The skirt of the wedding dress is waved in a flowing manner, and it seems that it will sway in the wind.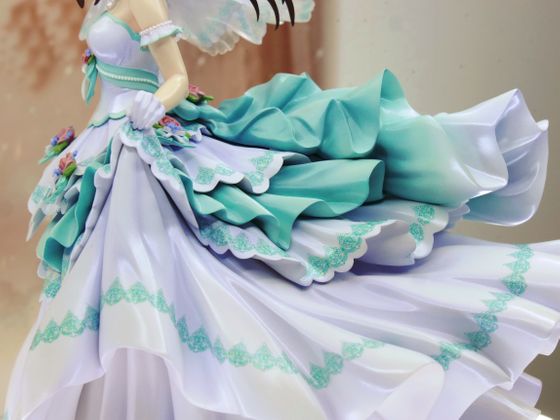 Prototype production is Mr. HIDE, color design is Mr. Shaw, and manufacturing is a candy shop. 'Tanaka Koyo Hana no blessing ver' will be released in February 2020.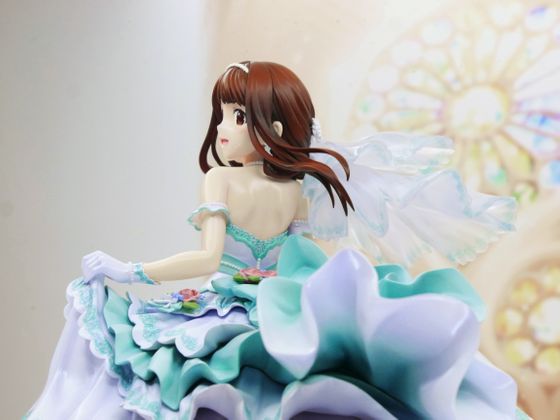 At the Ricornu booth, a pink check school figure that was only partly exhibited at One Festival 2019 [Winter] .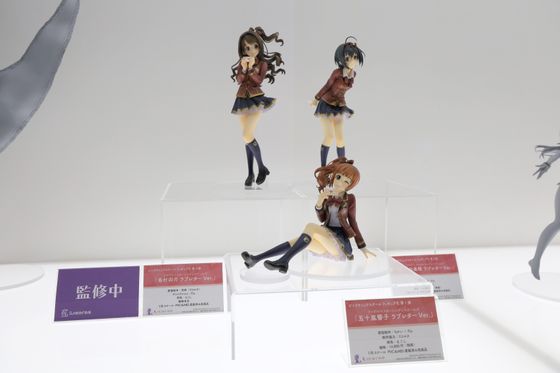 Shimamura Uzuki embraces a love letter at her chest. The prototype is Anna , the direction is Fio , and the release date and price are undecided.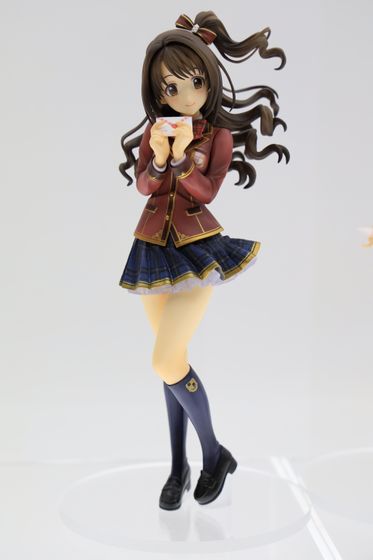 Prototype production of " Igarashi Kyoko Love Letter ver. " Is Chikai and Fio, direction is Fio, and coloring is Ekoshi . Released in November 2019, the price is 16,280 yen.



Miho Kohinata Love Letter ver. Was originally produced by Fio and will be released in April 2020. The price is 16,280 yen.



"The Pizzicato in Love in Summer!" Hachinomiya Meguru from " Idol Master Shiny Colors " is based on the illustration of the limited SSR "Pichi Cart in Love in Summer!" That appears in the game.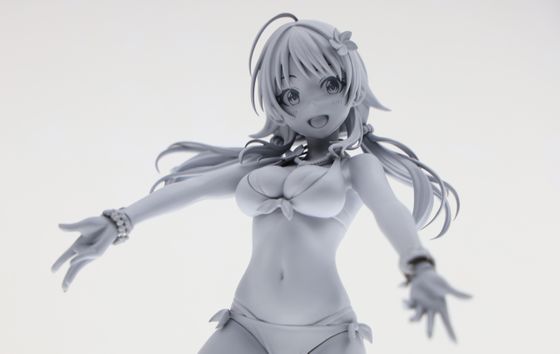 The illustrations in the game were to slam the water surface of the pool, but the figure from the waist to the bottom, which was not drawn in the illustration when it was made into a figure, was also shaped. Prototype production was Anna-san, direction was Fio-san, and the release date and price were undecided.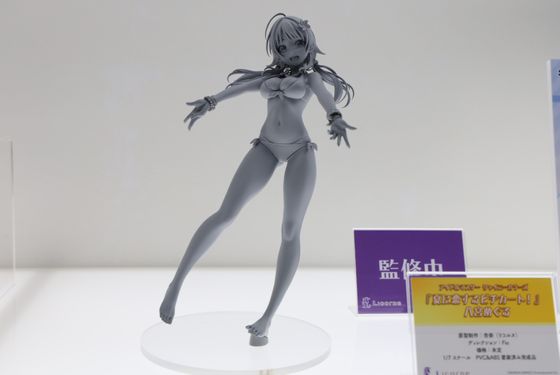 At the 8th Cinderella Girl General Election held from April to May 2019, it was announced that the illustration of Natalia's SR + "Happy Bridal" that was ranked in the 9th place overall was splendid It was.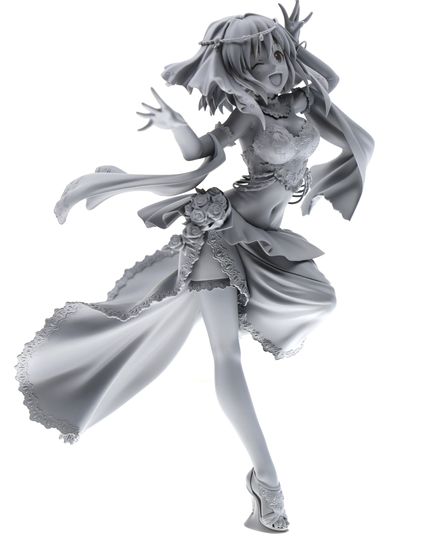 The original production of " Nataglia Happy Bridal" is knead 's top and bottom heels , and the release date and price are undecided.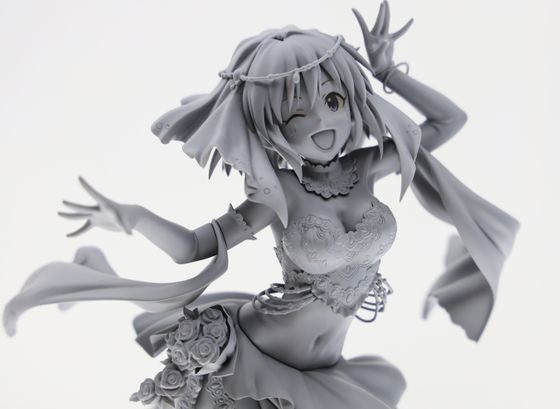 "Miku Maekawa Dreamin Bride ver", dressed in a bridal gown, is a figure based on the illustration of the limited edition SSR "Dreimin Bride ver." The prototype is chiaki of knead, and the coloring is Murakawa Katsshin.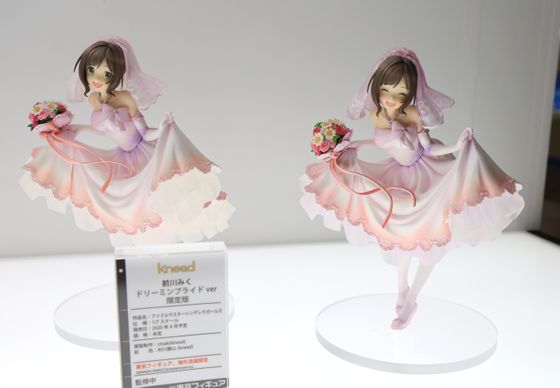 The regular version has a smile as smiled as illustrated.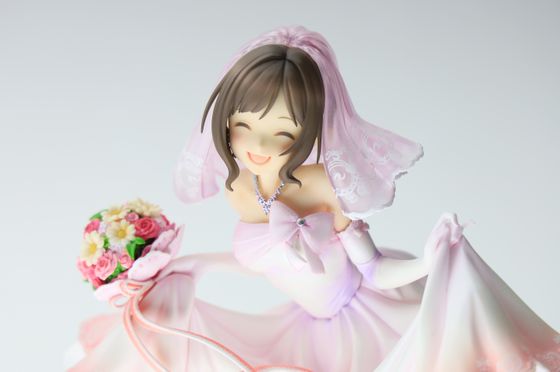 Also, the Tokyo Figure Online Shop and the overseas distribution version will be limited, and it will be accompanied by a smile of Miku who opened her eyes.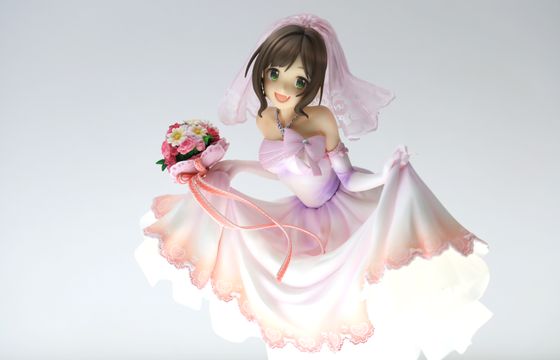 Aoshima Bunka Kyozaisha booth.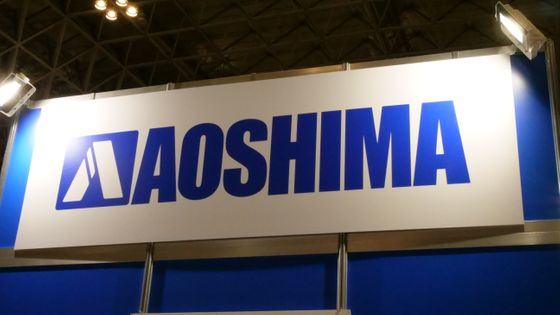 From 'Idol Master Million Live!', Sana of Ganaha Hibiki + 'Thought to be transmitted' figure was exhibited.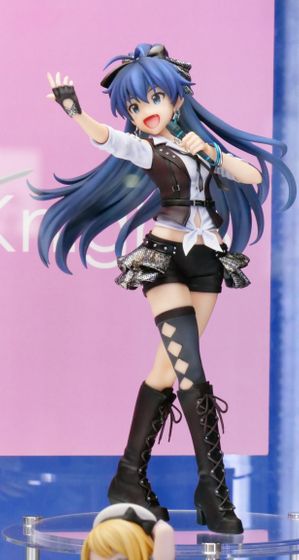 Looking at the composition closer to the illustration of SSR +, it looks like this.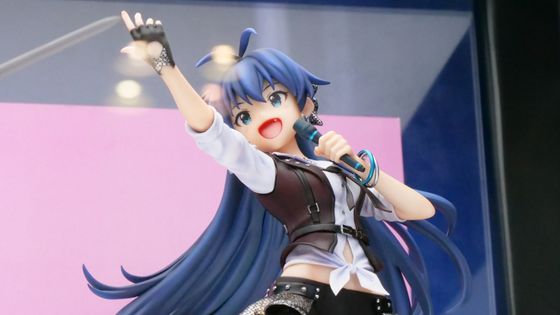 The sound of the sound and sound was reproduced. The prototype production of " Ganaha Hibiki Communicating Thought ver. " Was produced by Kenminaga Nagano , and the person in charge of coloring was Mr. Itsutsuru Akechi . Released in October 2019, it is 13,800 yen excluding tax.



◆ General booth
At the booth of INANOME RIGHT (7-09-02), there was a limited SSR + "Enishi Knot" figure of "Deleste" Domeiji Kasuzu.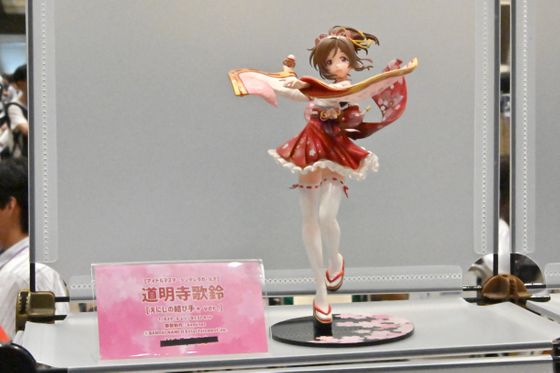 The feeling of flirting with a maiden-style idol costume has been reproduced. Prototype production is Mr. kaminas .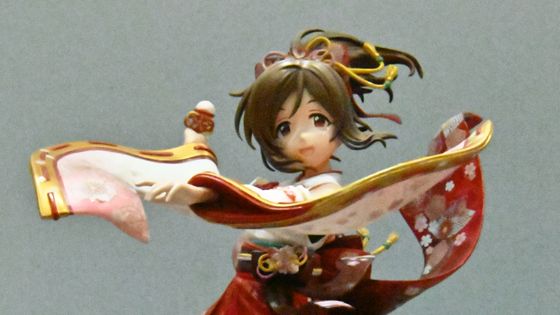 A figure of SSR + "Center of Street" by Mika Jogasaki, a gal charismatic and reliable sister, was also on display.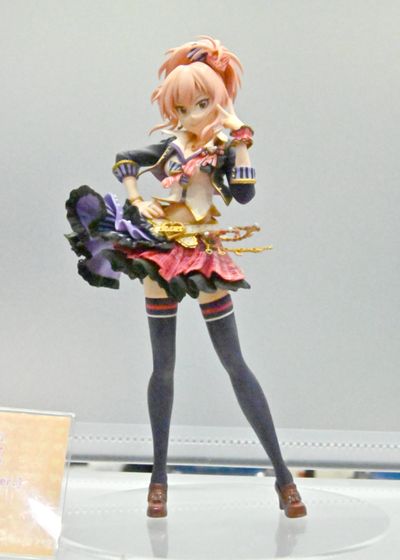 Check skirts, crisp eyes, and glittering accessories create a passionate idol, Mika. The price was 16,000 yen.



In addition, Kaminas who produced the prototype had released the temporary construction of "Mika Jogasaki Center of Street + ver" on Twitter.

Mika sister temporary assembly.
The production difficulty level may be more than intermediate ... pic.twitter.com/dAZg1rZfrU

— Kaminas @ WF7-09-02 (@ nasichi00) July 15, 2019


'Hinata Kinoshita Animal Parade ♪ + ver.' Discovered at Polygo Noise (5-35-01) 's booth is based on the illustration of SSR (after special training) by Hinata Kinoshita from 'The Idolmaster Million Live!' Sculpted by the vertical and horizontal directions is Mr..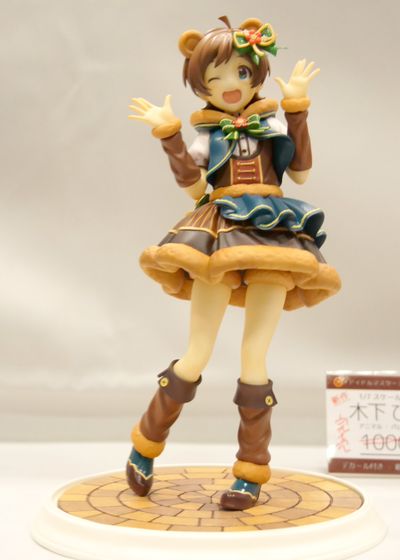 In the illustration, you are actually dancing with "the best friends in the forest," but this time the bears are absent.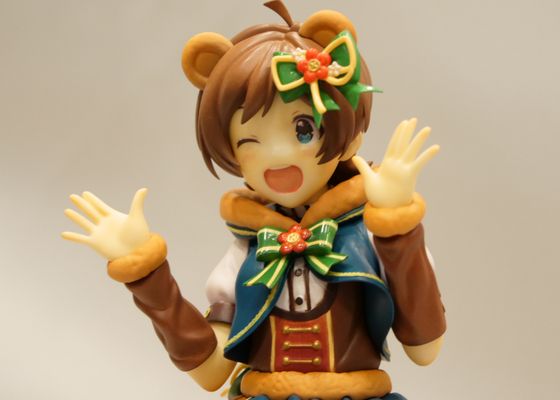 Country ♡ Teddy's outfit looks like this, with a fluffy and fluffy skirt and boots. The price is 10,000 yen, but it was already sold out when I visited the booth.