Garpan figure seen at One Festival 2019 [Summer] where you can fully enjoy the collaboration between tanks and beautiful girls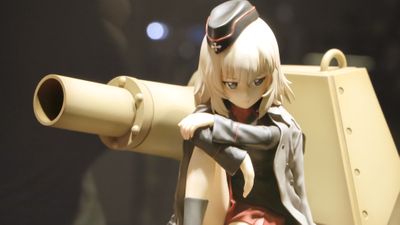 The anime "
Girls & Panzer
", where a cute high school girl gets into a real tank and fights a tank battle, is very popular with both anime and military fans, and is being energetically deployed in the summer of 2019. The "
Girls & Panzer Final Chapter
", which decorates the finals of the series, was also released until the 2nd episode of all 6 episodes, and many of the figures of "Girls & Panzer" that appeared in a thrilling appearance are also exhibited at
Wonder Festival 2019 [Summer]
Had been.
◆ Commercial booth
I came to the
Kotobukiya
booth.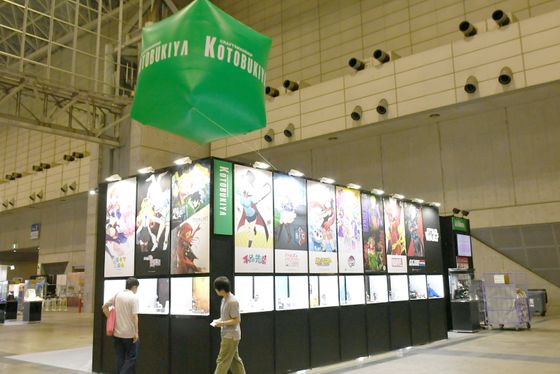 In the "Girls & Panzer Final Chapter", the figure of
Marie
, the captain of the BC Free Academy where Oarai Girls Academy fought in the first round of the Endless Orbital Cup was on display.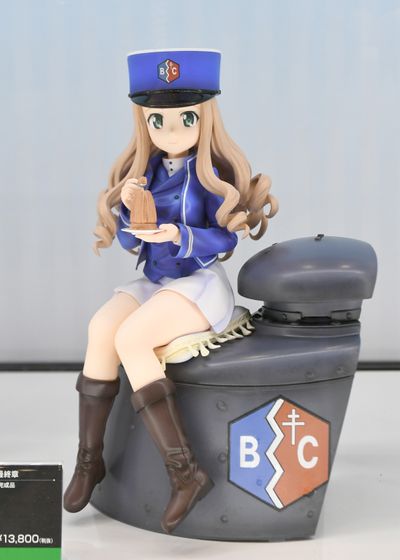 He reproduced the illustrations drawn by
Isao Sugimoto,
who was directed by anime character design and creation.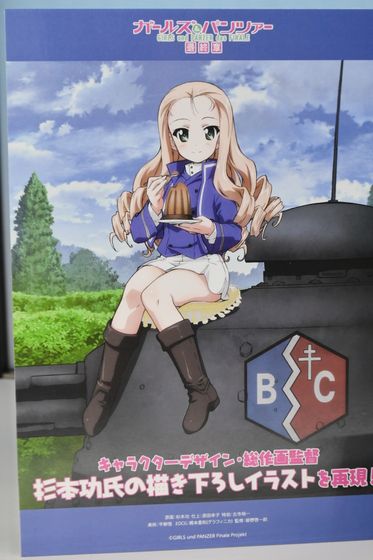 Marie who eats a cake on a tank. Even during the play, Marie was eating a cake and showing her spare time, even during the game.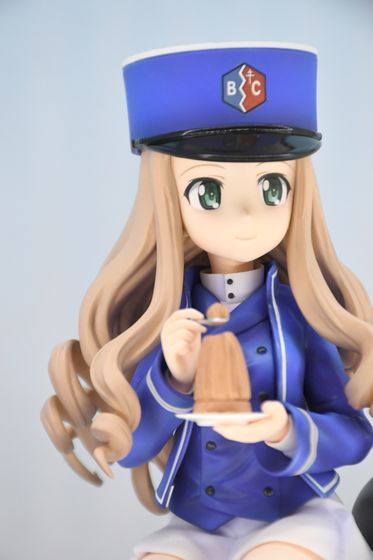 Marie sits on a Renault FT-17 turret with a soft cushion.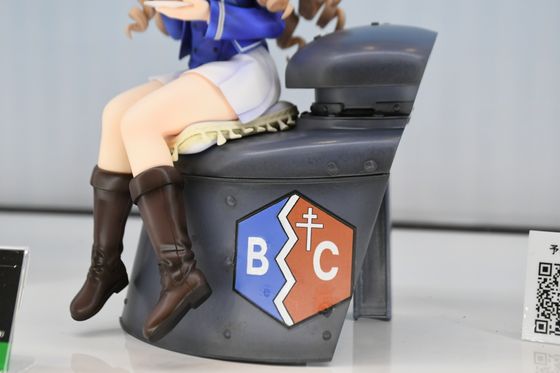 Also, if you buy it at the
Kotobukiya shop
, you will get a smiley face part. If you buy it at the
A-on STORE
, you will get a wink face part. Both faces have a fun look with a cake on their mouth. Released in December 2019, the price is 13,800 yen excluding tax.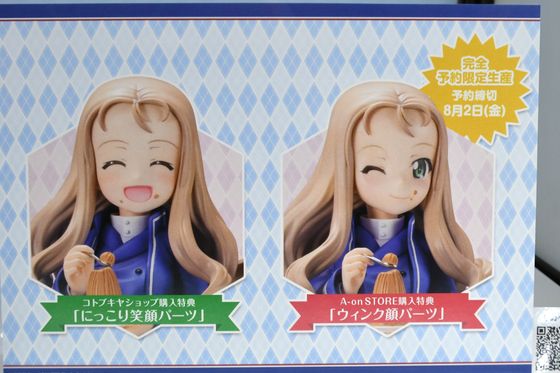 At the Wave
booth ...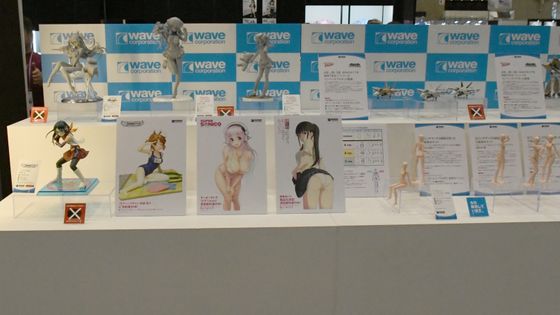 The prototype of "Saori Takebe [Valentine Apron]", where Saori Takebe, a communication enthusiast in love, holds a tank-shaped cake, was on display.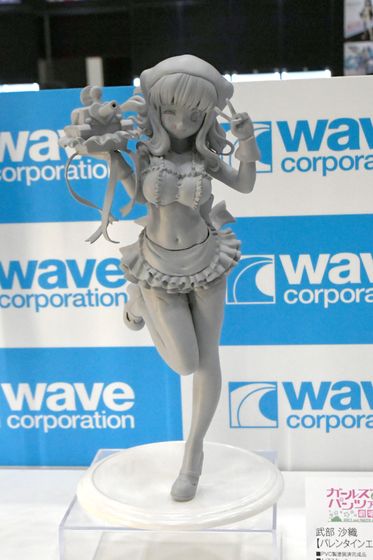 Prototype production is Mr.
Zuiko
and the release date and price are undecided.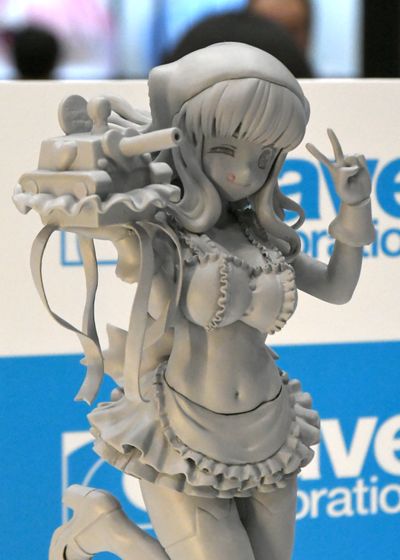 In '
Girls & Panzer Theatrical Version
', there was also a figure in a panzer jacket of Shimada-style Itomoto's daughter, Arito Shimada, who led the university selection team fighting the Oarai Girls Academy Tank Road Team.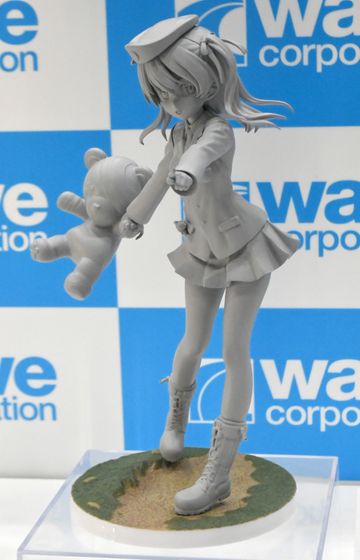 Shimada Airi, who was 13 years old, led a university student, and was also a general who sank the tanks of the Oarai Girls High School Tank Road & Powerful School, one of the strongest players in the battle.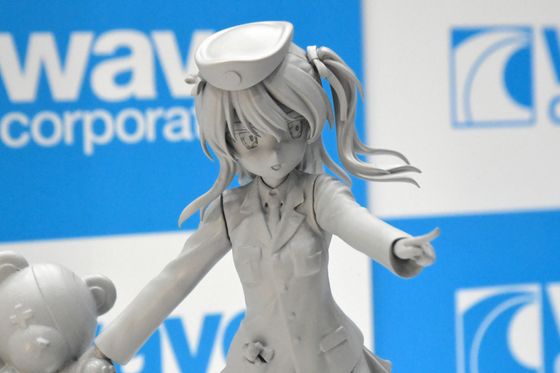 However, like the main character, Miho Nishizumi, the setting is that he loves bears. The right hand was holding the Boko stuffed animal firmly.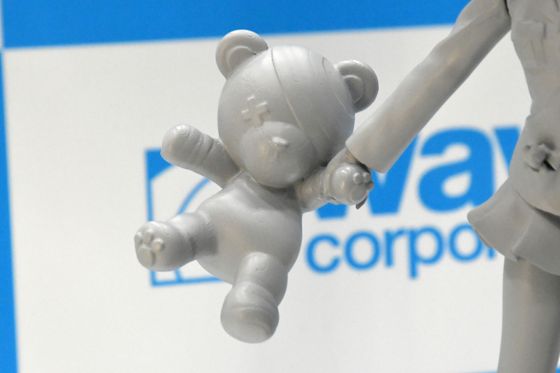 In Q's Q
, the figure of
Krara
,
an international student at Pravda High School
was on display.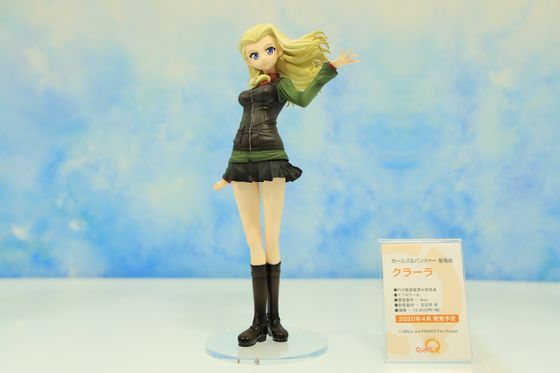 A long blonde is gently waving in the wind. Prototype production is
Noin
's, coloring fabrication
step Itsukaichi
's. Released in April 2020, the price is 13,800 yen excluding tax.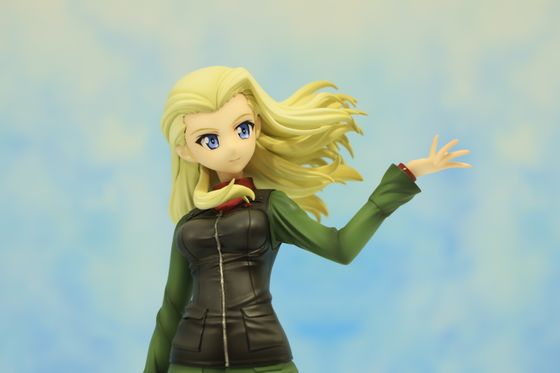 The figure of
Erika
Kemimori from
Kuromorimine High School, which was displayed in the booth of
Di Molto Bene
, is a reproduction of one scene shown at the opening of 'Girls & Panzer Final Chapter'.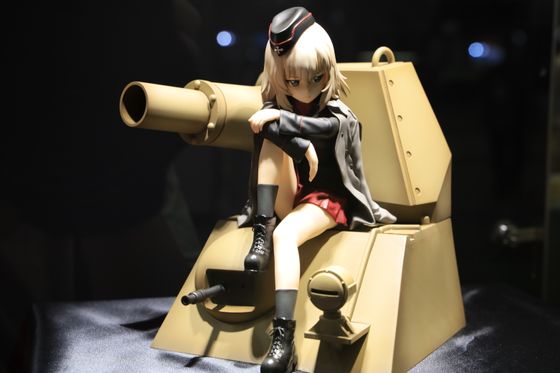 Erica's prototype is Koji Hayashi, and the prototype of the pedestal is monomos. Release is scheduled for November 2019 and is 16,800 yen excluding tax.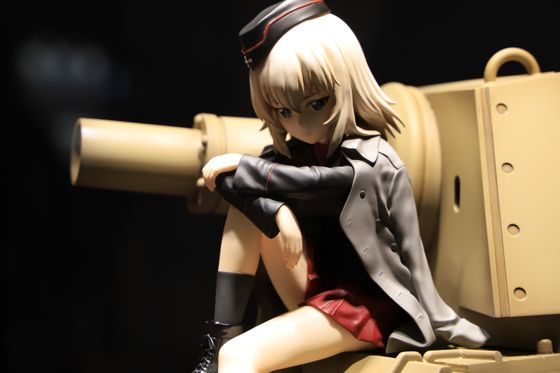 ◆ General booth
The new work of the all-
out hall
(4-18-09) is a set of Chiba single school that shows great success in 'Girls & Panzer Final Chapter Episode 2'. Since the scale is 1/35, it can be adapted to general scale models. It is 6000 yen for a set of 5, but it was already sold out when I visited.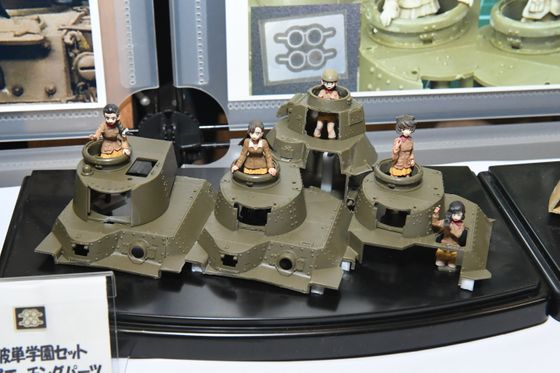 Tamada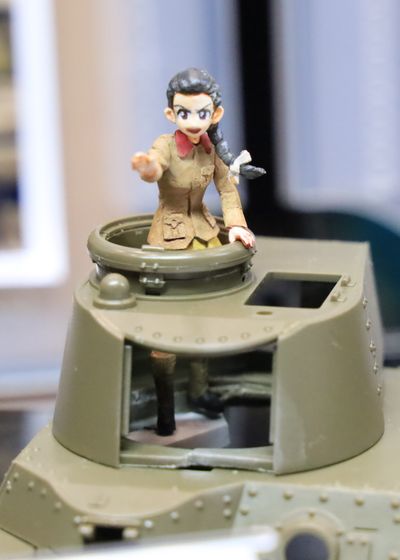 West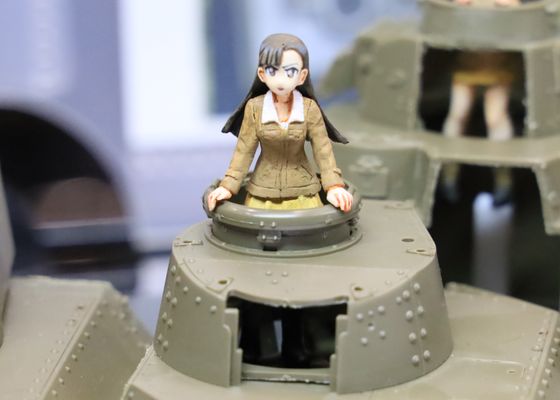 Fukuda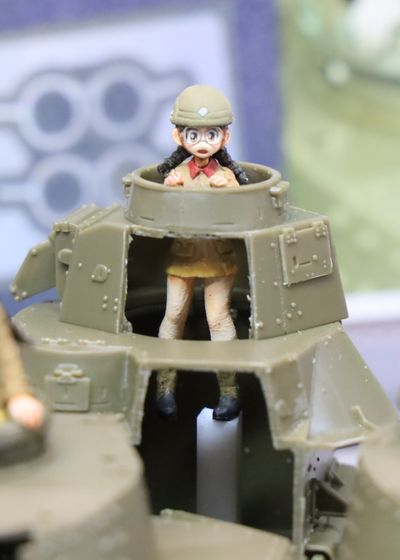 Hosomi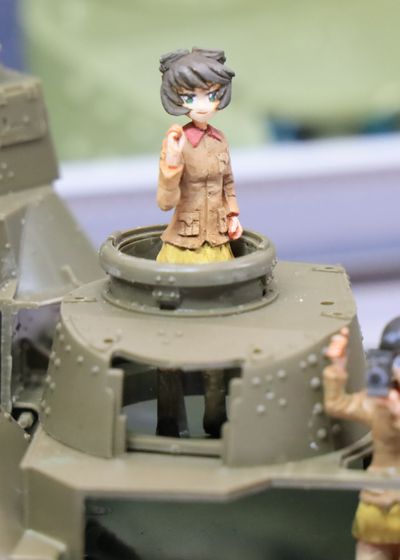 Teramoto comes with a camera.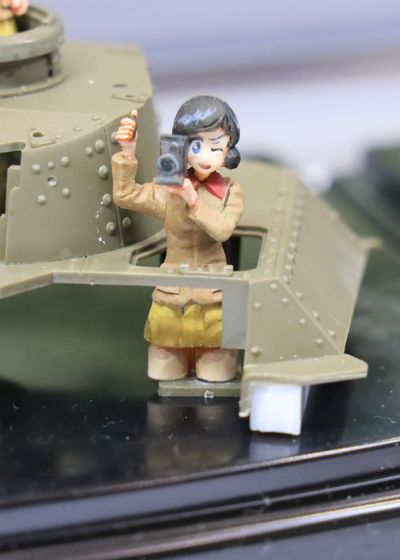 In addition, BC Free School Set (4000 yen) was also sold, but this is also sold out.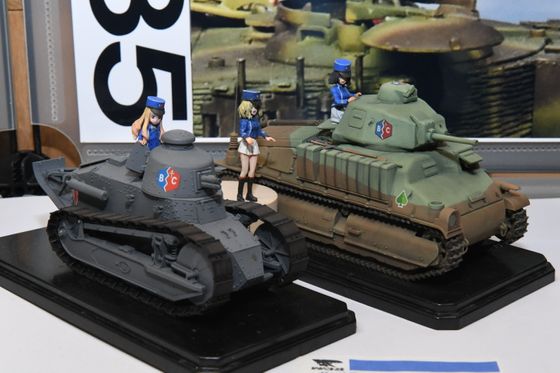 Marie riding a Renault FT-17.



Oshida and Ando boarding the
Somuir S35
.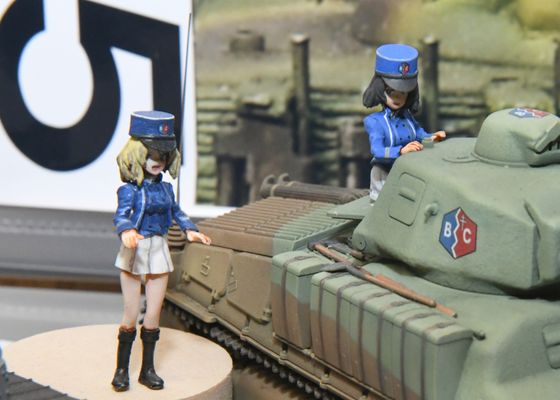 Aki of a continuation high school that was exhibited at the booth of
Apple Federation
(4-19-10). The foundation of the figure was the school emblem of the continuing high school.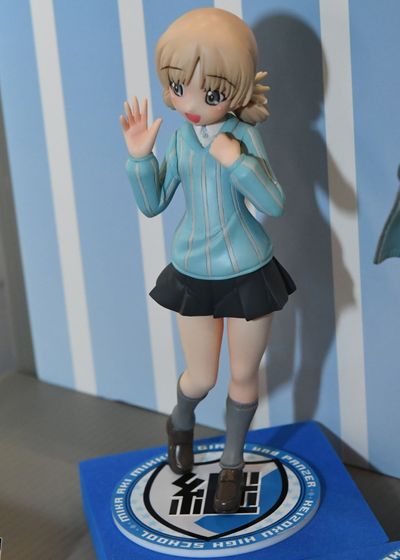 Aki shaking hands with a bright smile. The price is 9000 yen.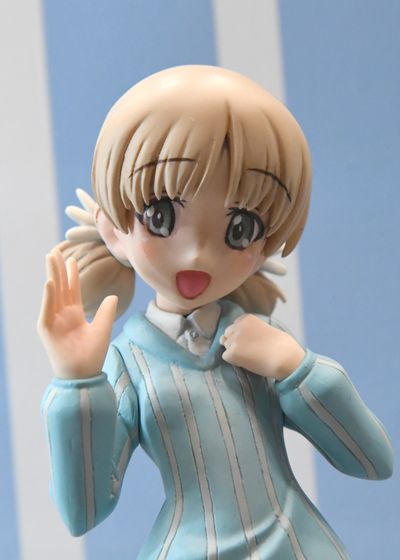 Standing next to Aki is Mika, a continuation high school. The price was 10,000 yen.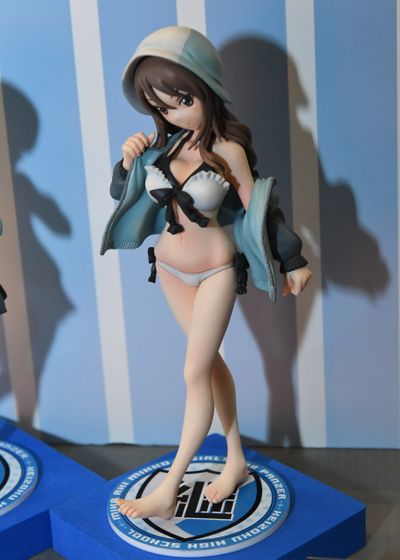 Mika, who was an elusive character but showed great success in the "Girls & Panzer Theatrical Version", took off her jersey and showed off her beautiful swimsuit.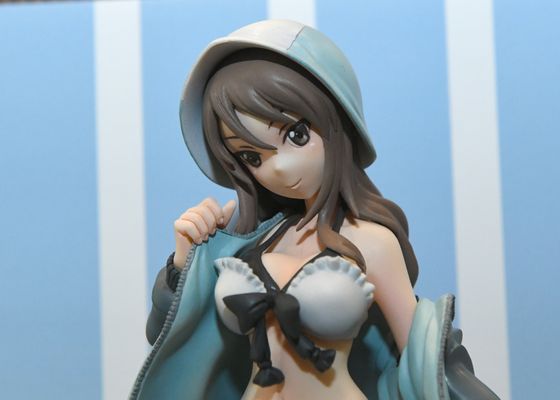 A line of swimsuit figures were lined up at
APFSDS
(8-05-02) 's booth.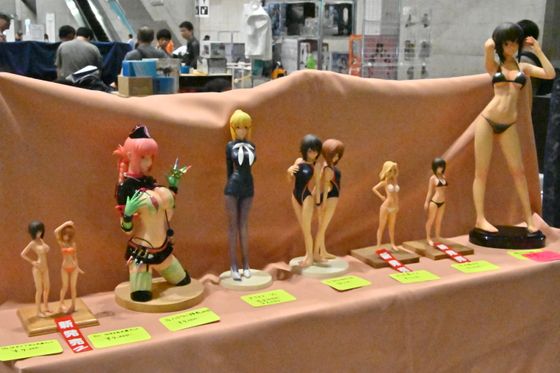 Nishiho Maho and Miho sisters are 1 / 12th scale. My sister's maho swimsuit is a beige swimsuit of beige that is almost skin-colored. Miho, on the other hand, wears a bright orange swimsuit.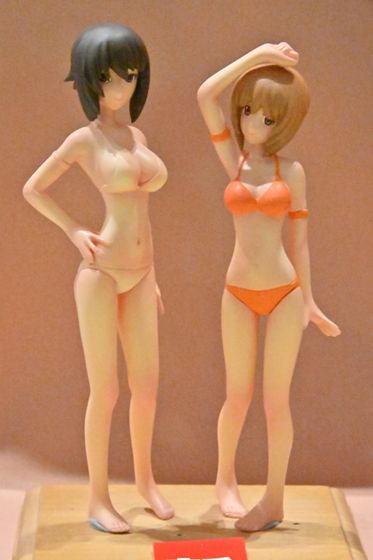 The two captains are 1 / 7th scale.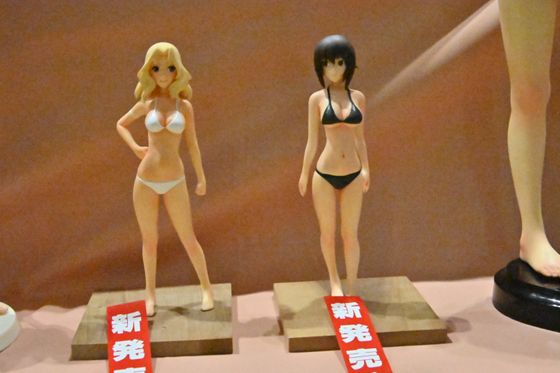 A swimsuit figure of Maho Nishizumi wearing a black swimsuit was also exhibited as a new work. Maho has a strong image of being a harsh captain of Mine Kuromori, but has a gentle smile.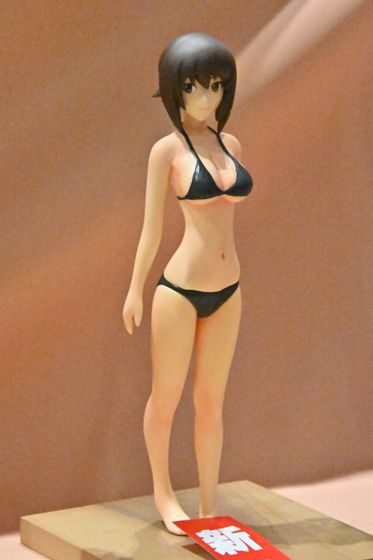 Kei of Sanders University high school is a white swimsuit. The price was 6000 yen, but it was reduced to 5500 yen on the day of the One Fest.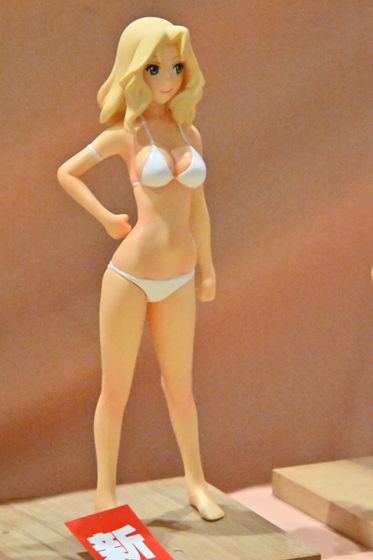 And Nishiho Maho, who wears black swimsuits and poses well, is a quarter scale and a pretty girl figure.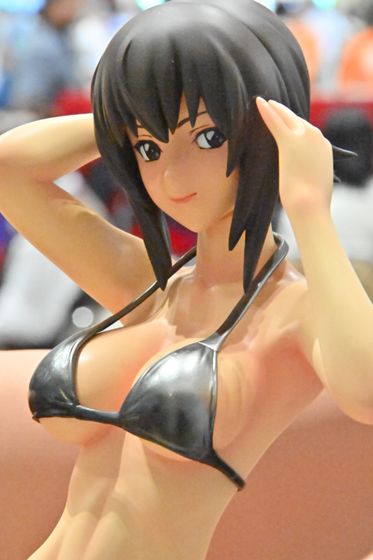 The price was 17,000 yen, but it was already sold out when I visited.