Why is Europe vulnerable to intense heat, which recorded the highest 42 degrees in history?

by
bark
In the afternoon of July 25, 2019 (Thursday), the temperature reached 42.6 ° C in Paris, France, surpassing the 40.4 ° C recorded in July 1947 for the first time in 72 years, and recorded the highest temperature ever observed.
It was reported
. Not only France but also Belgium, Germany, etc. The record of the highest temperature has been updated across the whole of Europe. In the past, the
heat
of 2019 has been killed in the
heatwaves
that have caused more than 15,000 deaths in the past.
Air conditioning in Europe: heatwave forces many to reconsider their need for air conditioning-The Washington Post
https://www.washingtonpost.com/world/2019/06/28/europes-record-heatwave-is-changing-stubborn-minds-about-value-air-conditioning/
In June 2019, it was known that Europe had already reached the hottest June in observation history. It is said that Europe records intense heat such as more than 40 degrees because of a large amount of heat flowing from the African Sahara and the influence of the
El Nino phenomenon
where sea surface temperature is higher than normal.
June 2019 turns out to have been the hottest in June in history-GIGAZINE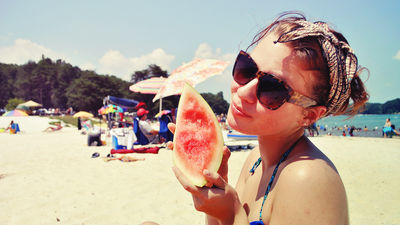 Most cities in Europe are not supposed to heat up to more than 40 degrees. According to an IEA survey, less than 5% of all European households have air conditioners at home, and public transport such as buses and trains that are fully air conditioned with cooling is quite rare in Europe is.
As Japan has a much more humid climate than Europe and the
discomfort index
tends to rise, the household penetration rate of air conditioners exceeds 90%, but the household penetration rate of air conditioners in Europe is less than 5%. According to the IEA data calculated in 2016, there are approximately 1.6 billion air conditioning systems worldwide, 6% of which are installed throughout Europe such as the United Kingdom, France, Germany, and the Netherlands. The number of installations is approximately two thirds of Japan, which has a smaller land area and a smaller population than Europe.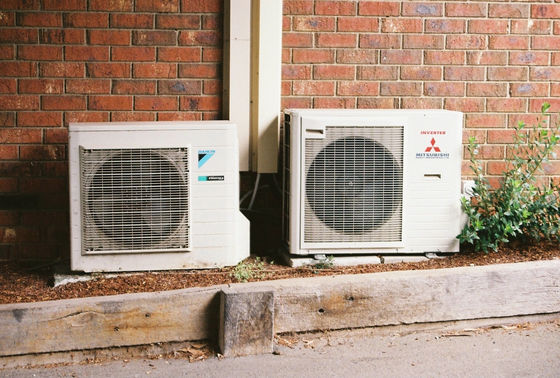 by Matthew Paul Argall

The Washington Post has argued that the slow spread of air conditioning in Europe is due to the large number of people in Europe who are opposed to installing air conditioners because of their health and environmental impact. For example, a German health insurance company or a doctor warns that 'air conditioning can make you more likely to catch a cold' and 'all people who suffer from allergies will be at risk of mold,' the largest health insurance company in Germany. One Barmer has issued a statement that 'sleeping disorders, headaches, and circulatory problems are aggravated by air conditioning.' The hygienist also argues that 'open the window in the morning, wear clothes appropriate for the temperature, and consider drinking enough.'

In addition, since most schools do not have air conditioners in Germany, it is likely that on unusually hot days where heatstroke may be a concern, students may leave their homes early as they leave school. In fact, in Dusseldorf, Germany, the city council suggested that 'air conditioners should be installed in schools', but it has been rejected. Veit Bürger, Deputy Director of Energy and Climate at the Institute for Applied Ecology in Germany, has stated that 'In Germany, it is justified to hesitate to adopt air conditioning'.

However, the heat wave that hit France in August 2003 caused the death of 15,000 people, which intensifies the opinion that a little bit of air conditioning should be introduced in Europe. ' Consumers are finding that using air conditioners is much better and healthier than fighting hot weather without air conditioning,' said Schichtl Elektro , a German air conditioner manufacturer.

in Note, Posted by log1i_yk