Akane & Rokka figure that two people snuggle up together appeared from 'SSSS.GRIDMAN', cheerleader figure that you want to support at last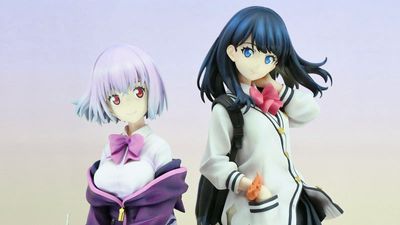 Popular TV anime '
SSSS.GRIDMAN
heroine of'
treasure multi-Rokka
and
new shoots Akane
is,
Wonder Festival 2019 [summer]
appeared to. It is a very high quality figure that draws out the charm of the two people to the fullest.
At Kotobukiya
's 'SSSS.GRIDMAN' booth ...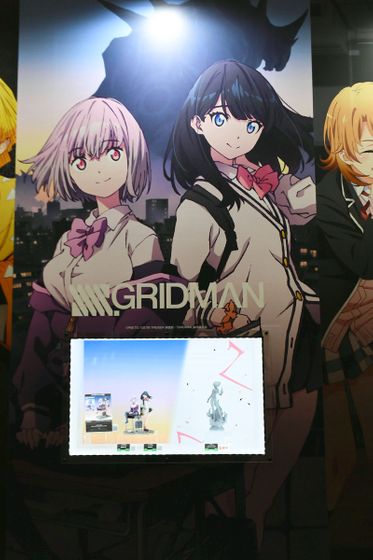 1 / 7th scale PVC painted finished figure of Rokka and Akane. Both of them are wearing uniforms, but Akane sits loosely on the desk, while Rokka on the other hand stands with her legs crossed. Each figure is an independent figure, and Akane's desk has a
bajac
figure.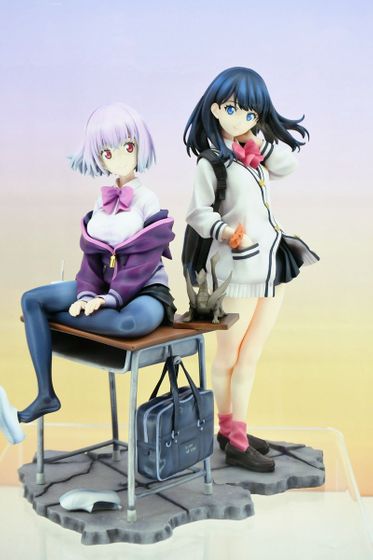 '
Shinjo Akane PVC painted finished product figure
' is the prototype production
Takuji Nakajo
, the total height is about 21cm, the price is 12,800 yen excluding tax. Akane is smiling and leaning slightly, sitting with her legs crossed.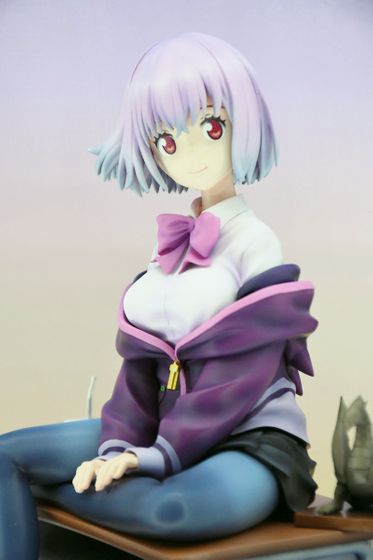 On the right leg wearing tights, there was a hang-up on the right leg.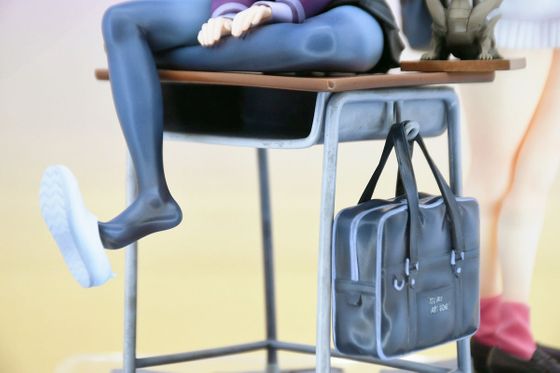 On the other hand, Takara Rokka PVC painted finished figure is prototyped by Mitsuru Kaizu , and the total height is 24.5cm. The price is 11,000 yen excluding tax. Rokka's hair flutters in the wind, the cardigan sways, and the thighs that have attracted many fans from the skirt's hem stretch.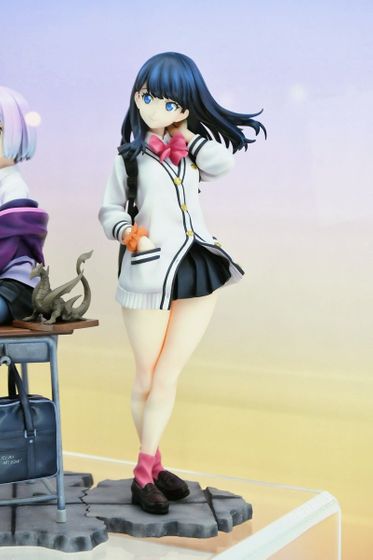 Like Akane, a gentle and smiling expression.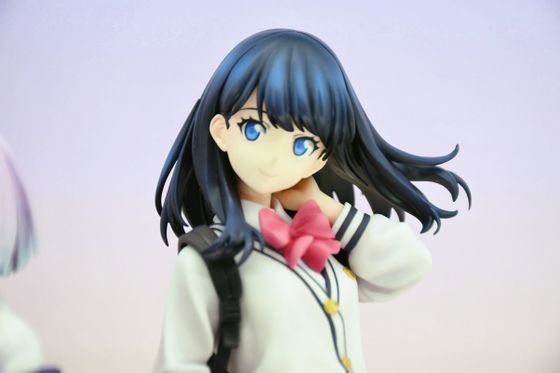 Looking at the feet, each figure is on an independent foundation, but the edges of the foundation seem to stick together.



Both figures are scheduled to be released in December 2019, and if you purchase both figures at each Kotobukiya shop simultaneously, a
campaign
to present `` A4 acrylic board '' as a simultaneous purchase privilege
is ongoing
.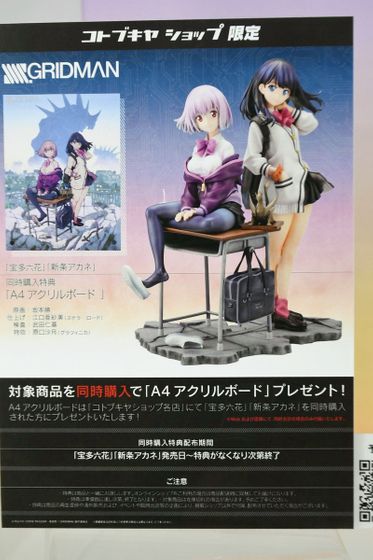 At the Q's Q
booth, cheerleading Akane and Rokka figures were on display.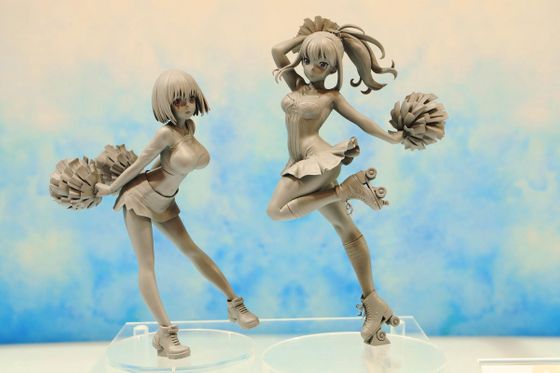 The 1 / 7th scale '
Takata Rokuka
Cheerleader Style
' is the original
model by
Mr.
Kim
, and the price is undecided. Raising his legs wearing
roller shoes,
he has a pose that is full of dynamics like a cheerleader.


Just looking at it seems that it will give you energy.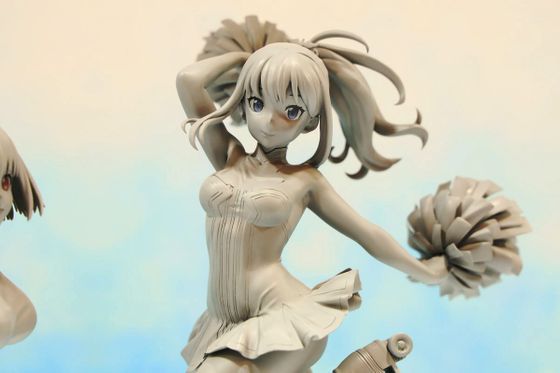 The 1 / 7th scale ' Shinjo Akane Cheerleader Style ' is prototyped by Naho Miyata , and the price is undecided at the time of writing. I have a pose that protrudes in front of my breasts, but I'm troubled by the eyes, even though it's a figure.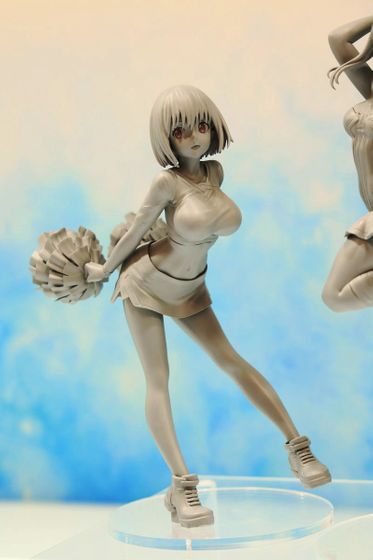 It is a workmanship that makes you want to support me unintentionally.



In addition, the 1 / 7th scale " Shinjo Akane School Uniform Version " has appeared from K's Q by Prof.
Mishima
.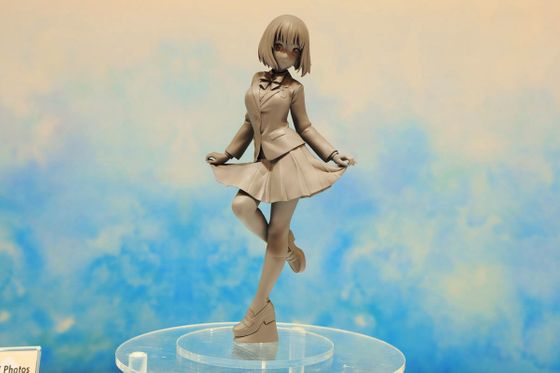 I lifted the bottom of the skirt a little and it was a pretty impression figure.