A battle costume with a higher exposure than `` Machi Kad Mazuku '' Shamiko and a cute magic girl figure Momo Chiyoda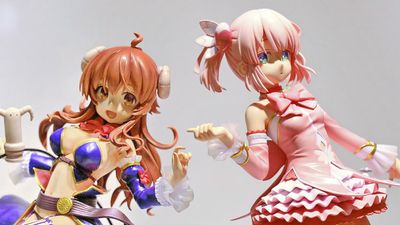 Has been serialized in Manga Time Kirara Carat 2014, Shamiko and Chiyoda peach from July 2019 that appeared to work 'city flaps Mazoku' which has also been broadcast animation becomes to figure Wonder Festival 2019 [ It appears in the venue of [ Summer] .

At the Medicos Entertainment booth, I found a sign saying "Machi Kado Mazuku".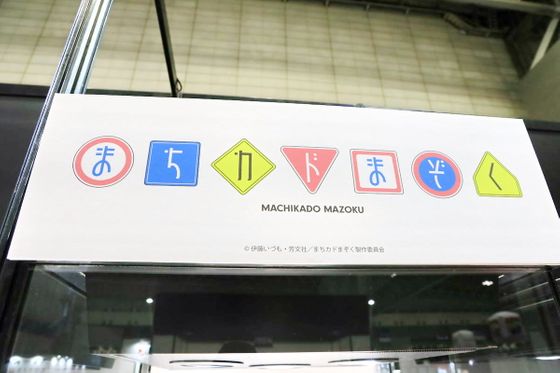 In the booth, there was a girl who suddenly woke up in the power of the dark family in the morning, " Shadow Mistress Yuko (Shamiko) ", and a magical girl, Momo Chiyoda .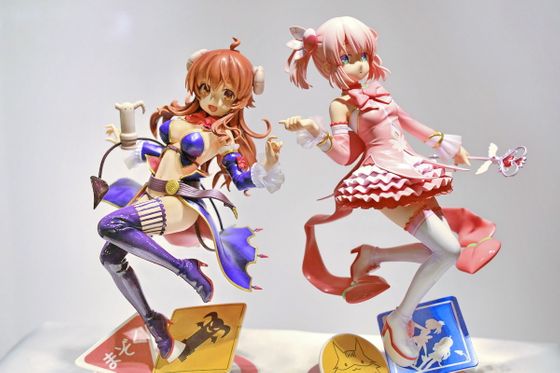 Shamiko has appeared in the crisis management form, a combat costume. Prototype production is ko_nen (modeloft), the size is 1/7 scale, scheduled to be released in January 2020 at 13,500 yen excluding tax.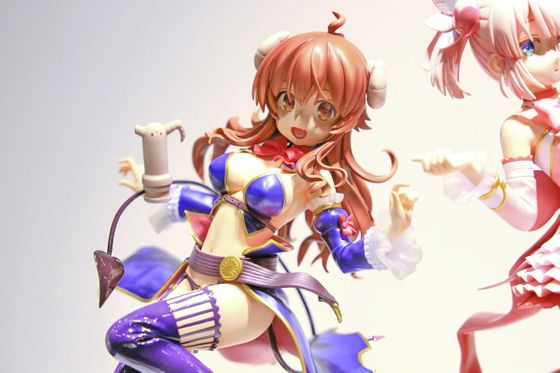 Appearance of Momo Chiyoda transformed into a magical girl. The peach is scheduled to be released in February 2020 and the price is undecided. It is a costume from a young age, but now I feel a little embarrassed when I became a high school student. In the work, although it once took a transformation pose that winks and turns, it shows that it has become a black history in the person himself.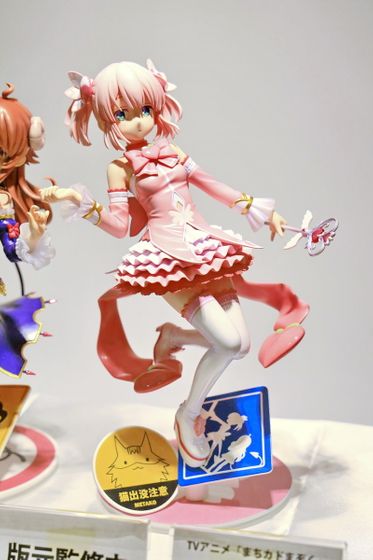 A message from the author Izumo Ito was on display at the Kotobukiya booth.

Thank you for this wonderful project.

The first time I received a prototype image of a figure, although it was in a designed position, it became "Eh…?" Due to the richness of the skin color and the short skirt of the peach. In order to make more people know the brave figure of the magical girl, I have been supervised in various places.

In particular, I was particular about supervising the line from the thigh to the ankle of Shamiko. I'm glad that my power has increased twice ...

I would appreciate it if you could see it from various angles!
Thank you very much.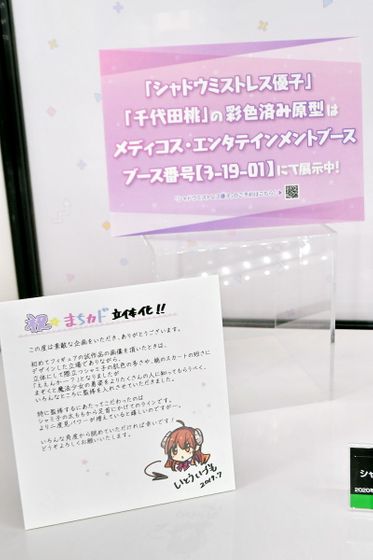 In addition, the original manga is 5 volumes already published, and 1 to 4 volumes can be purchased at Amazon for 885 yen each including tax, 5 volumes for 918 yen including tax, and 1 and 2 volumes can also be used with Kindle Unlimited's unlimited service It has become.

Town Kado Mazuku (1) (Manga Time KR Comics)