The Babe radar cover belt belt that meets the desire to carry the Beyblade coolly appears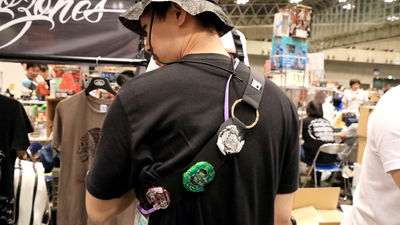 Everyone seems to be addicted to games and play that I was addicted to when I was a kid, and to addict again. Moonshotgears, which specializes in 'Military into the life' items for Savage, seems to be addicted to the ' Bayblade Burst ', the third generation of Beyblade that appeared in 1999, but in the case to carry the Beyblade It seems that there was no ideal thing and was in trouble. As Moonshotgears also conducts semi-ordering of military items, we have created a ' Bay belt ' to carry the Beyblade coolly by making full use of our own work and unveiled it at the Wonder Festival 2019 [Summer] venue .

Wonder Festival | Wonder Festival
http://wf.kaiyodo.net/

6-09-17 ' 5Ax ', found Moonshotgears made bay belt (5400 yen). There is also handling on the official site of Moonshotgears .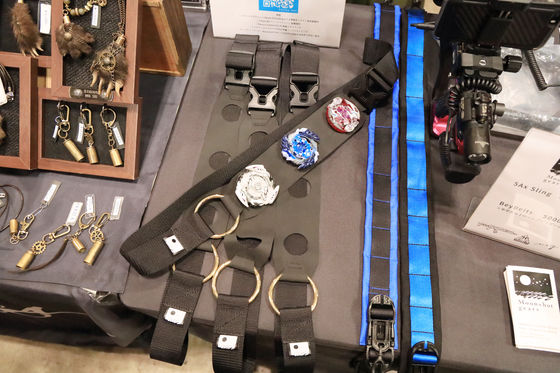 In this way, it is possible to stock three Beyblades required for the Beyblade Battle. The belt part is made of nylon, and the part that has holes for stocking beyblade is made of rubber material called Hypalon . Because Hyperon is strong in extension, there is no need to worry about tearing the hole.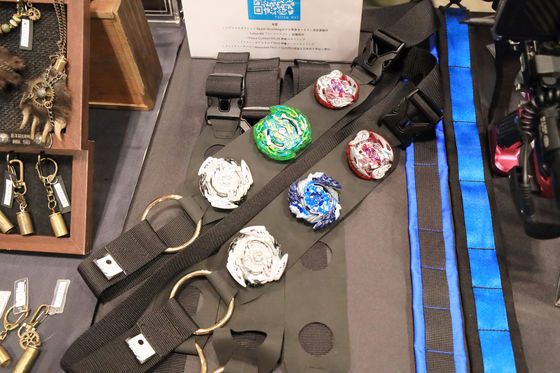 The belt is almost black, but the ring is accented with gold and color.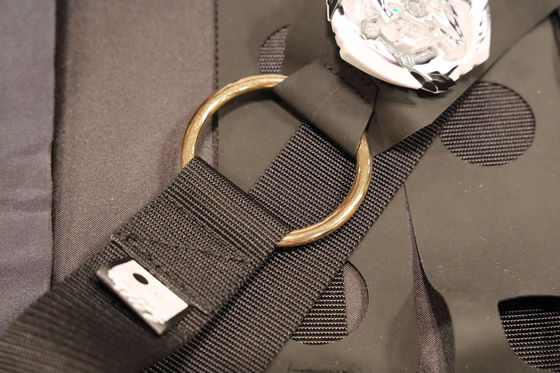 It is easy to use, set the disc and driver in the hole ...



Place a layer from the other side.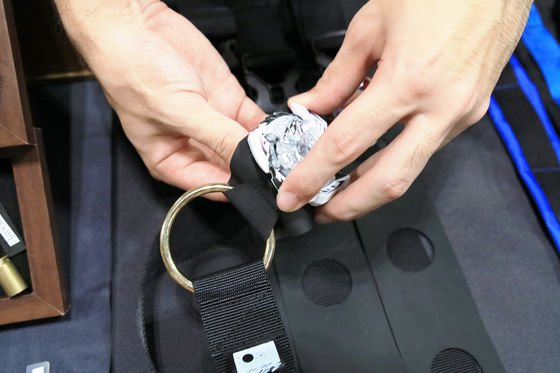 And twist and fix.



After that, I put the belt on my shoulder ...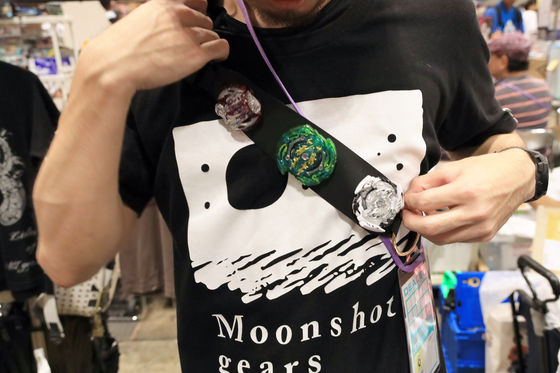 You can carry it around your waist.



It is good news (?) For those who have been troubled with the case for carrying the Beyblade that the Beyblade can be carried brilliantly by putting on the shoulder bag and Sakosh like this.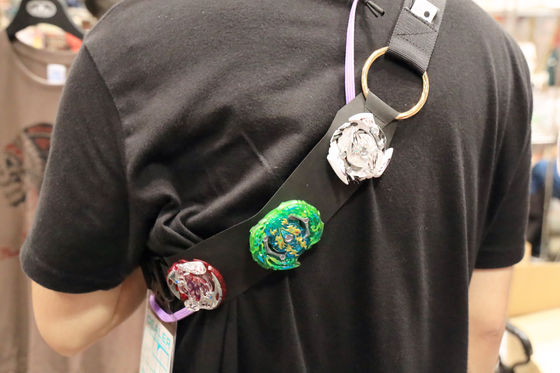 It should be noted that Moonshotgears usually creates this kind of 'Military into the life' item, so if you are interested please check out the official site .