'Tapioca ~ brown sugar milk ~' of flavor explosion of brown sugar and 'tapioca ~ royal milk tea' of milk masashi appeared because it appeared from Doutor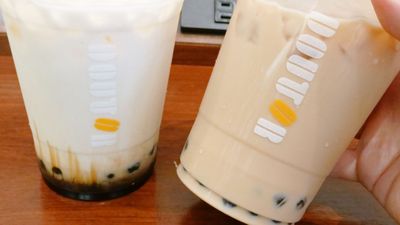 July 24, 2019, including four products, ' Tapioca-brown sugar milk- ', which uses black sugar from Iriomote Island, Okinawa Prefecture, and ' Tapioca-Royal milk tea, ' which has both a sticky texture and a feeling of milk. (Thursday) has started offering. It is a popular explosion of tapioca, but I have actually been drinking and checking what kind of taste is the 2 kinds of tapioca drink of Doutor version.

Doutor, tapi? Released two kinds of tapioca drinks and plum tea drinks simultaneously on July 25 | Doutor Coffee Co., Ltd.

https://www.doutor.co.jp/news/newsrelease/detail/20190709120543.html
Arrive at Doutor.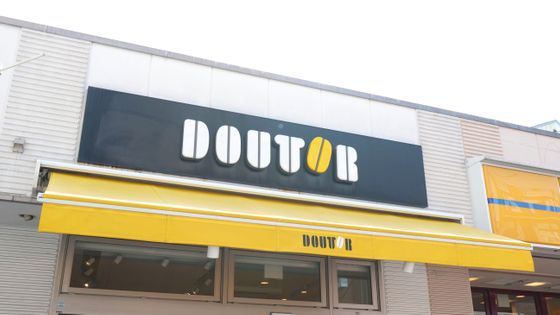 I ordered 4 items of 'Tapioca ~ Black Sugar Milk ~', 'Tapioca ~ Royal Milk Tea ~', 'Ume Green Tea', and 'Clock Musch' for the immediate purpose.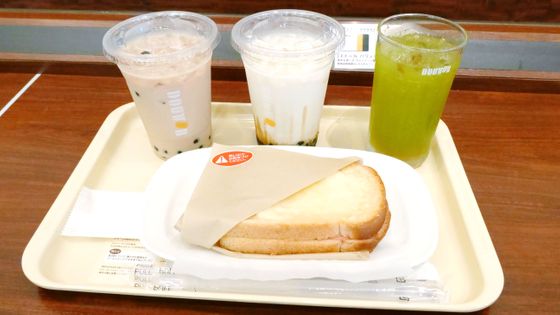 At first from two kinds of tapioca drinks. All prices are 450 yen including tax.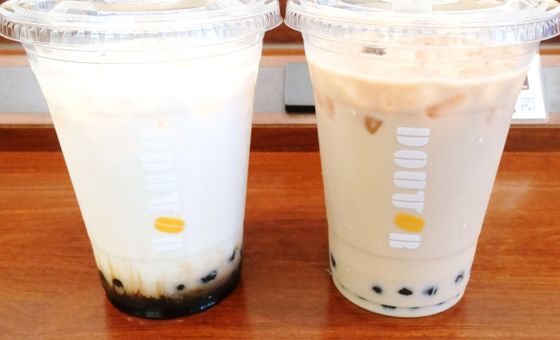 ' Tapioca ~ brown sugar milk ~ ' is a milk-based drink.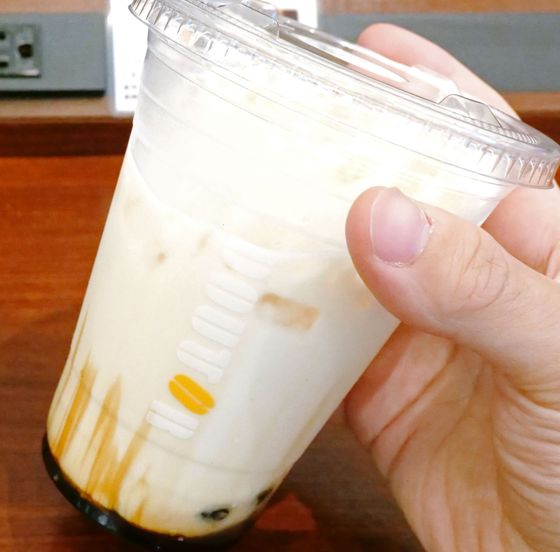 Sources using brown sugar from Iriomote Island, Okinawa Prefecture, and tapioca are accumulated at the bottom.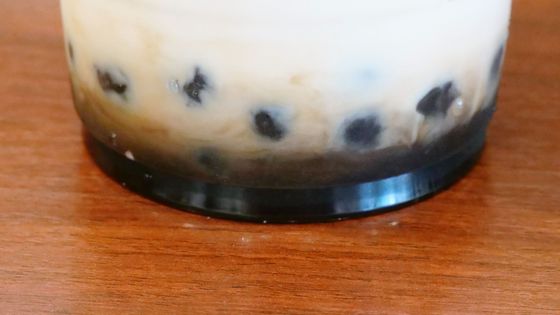 Insert a thick straw for tapioca drinks ...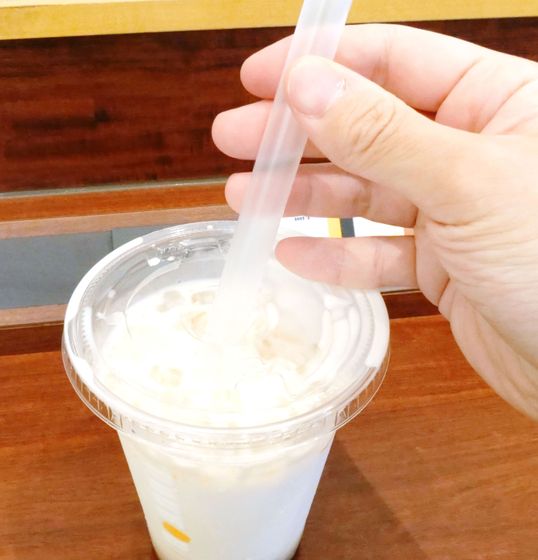 Stir well with a straw so that the bottom brown sugar sauce melts into the whole.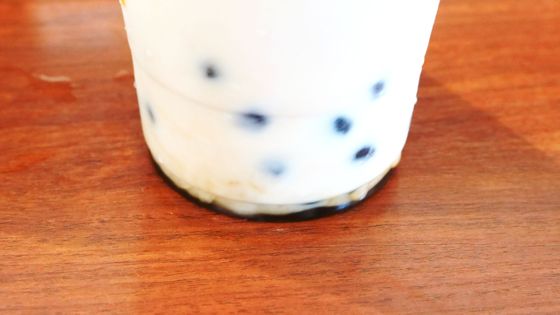 When I drink it, the smell of brown sugar slips into my nose, and the taste of milk also makes me feel nostalgic. The milk-based drink is not too sweet, so the finish is ready to drink, the base is simple, and the distinctive flavor of brown sugar is remarkable. You can enjoy the mochi mochi tapioca with the taste of brown sugar.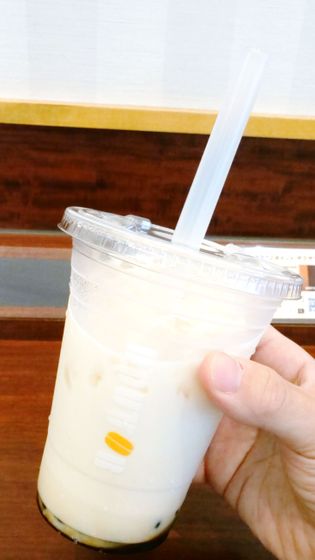 Next is ' Tapioca ~ Royal Milk Tea ~ '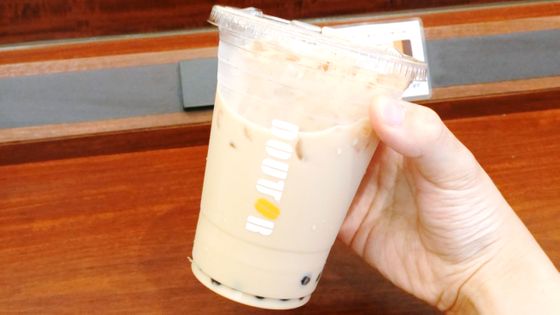 A royal-style drink with plenty of tapioca in royal milk tea.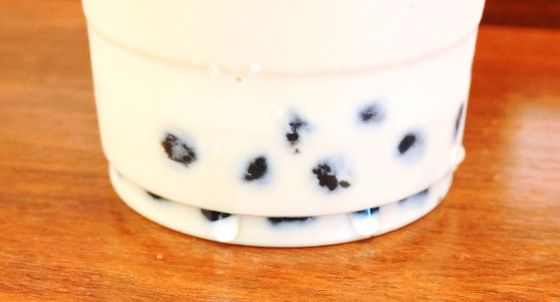 When you drink it, it is a drink whose sweetness can be adjusted by adding gum syrup etc. by yourself, as opposed to the image of 'Tapioca Drink'. The base is a royal milk tea, which is a staple of Doutor, with a special milk made of tapioca. The flavor of the milk was modest, as the flavor of the milk was darker than the flavor recalled as 'Royal Milk Tea'.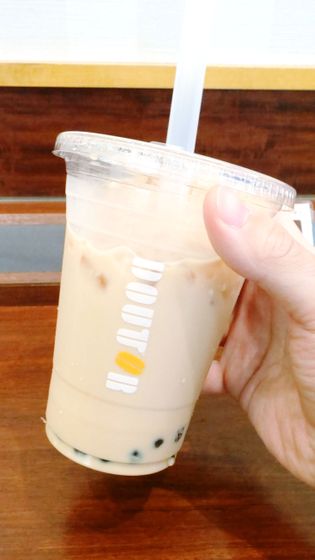 Next, I will drink ' Plum Green Tea ' (tax-included 320 yen), which will appear on the same day. It is a drink of the shade like green tea out.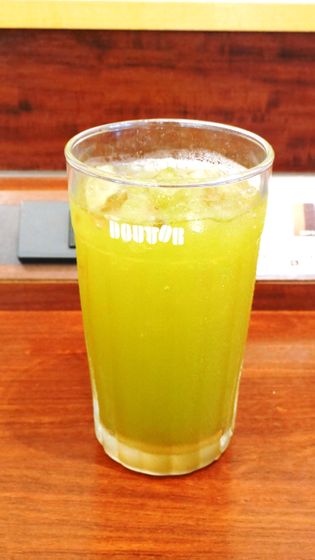 You can see clearly that the plum flesh is topped.



When I drank it, it was a refreshing drink combining a little bitter green tea and a sweet plum sauce with crispy plum flesh. The flesh of plum is a small amount, but every time it comes into the mouth, it feels like a strong plum flavor, saying, 'Omochi ...... very plump taste ...'. It was a refreshing drink because of the green tea, so it was a perfect drink for the hot summer.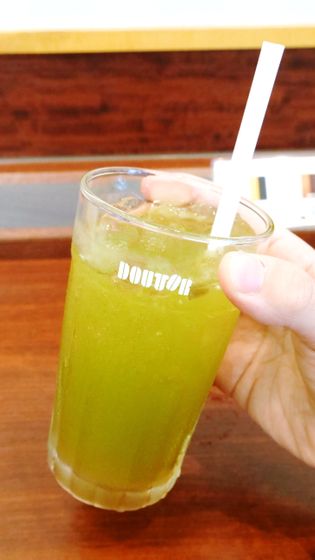 In the food menu, ' Crokkumusshu ' (tax-included 320 yen) has reappeared for responding to the voice of many 'resale hopes'. A menu using 4 types of cheese: Gouda cheese from the Netherlands, Emmental cheese, Gruyere cheese from Switzerland, and Parmigiano Reggiano from Italy.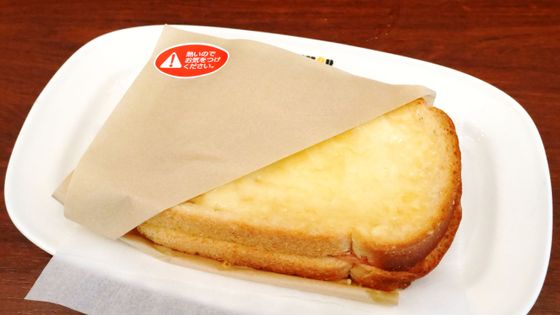 The shape is easy to have as it is wrapped in paper.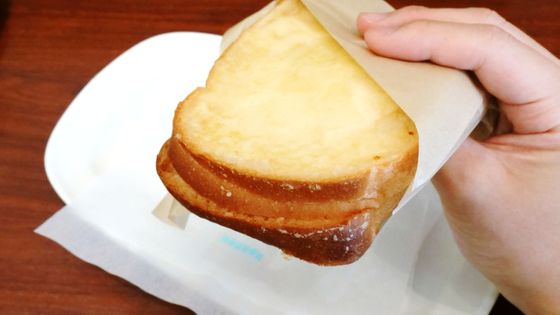 When I try to eat, the four cheeses are not in the shape of a protrusion, but they are intricately mixed, and I feel that the richness, the smell and the umami taste are enhanced or weakened. The texture of toast is moist and dusty, and the sandwiches of ham are excellent with cheese. It was nostalgic taste that many requests for resale arrived.