We bought and ate serious sweets 'raw omelette' & 'busse' of coffee specialty store with the name of 'eating coffee' at Marumokuen Omelet & Busse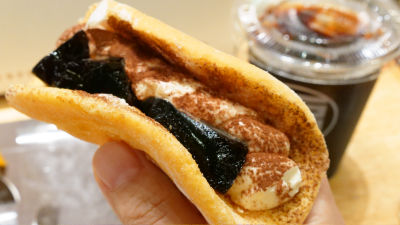 Founded in 1972, the Marufuku restaurant has opened a sweets specialty store, " Marufuku restaurant Omelet & Busse " in Echimarche Shin-Osaka from Wednesday, July 24, 2019. The ' raw omelette ' and ' fluffy bussee ' carefully baked by the pastry chef in the coffee specialty store have a taste that can only be eaten here, so I bought it at the store and tried it.

Store information | 【Marufuku restaurant】 Official website

http://marufukucoffeeten.com/store/one.php?st_id=277
'Marufuku restaurant Omelet & Busse' opens in Eki Marche Shin Osaka! : JR West Japan
https://www.westjr.co.jp/press/article/2019/07/page_14458.html
Marumofu Omelet Omelet & Busse is a new store in 'Ekimarche Shin-Osaka', located inside the ticket gate of JR Shin-Osaka Station. You need to go through the ticket gate to get to the store.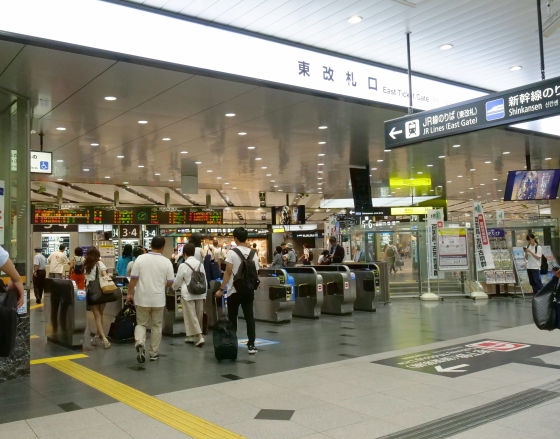 In the sweets corner of Echimarche ...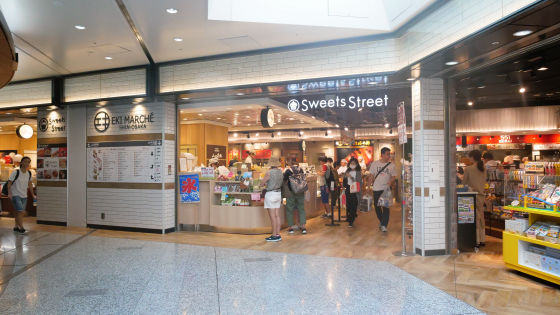 Discover Omelet & Busse, a newly opened Marunouchi restaurant.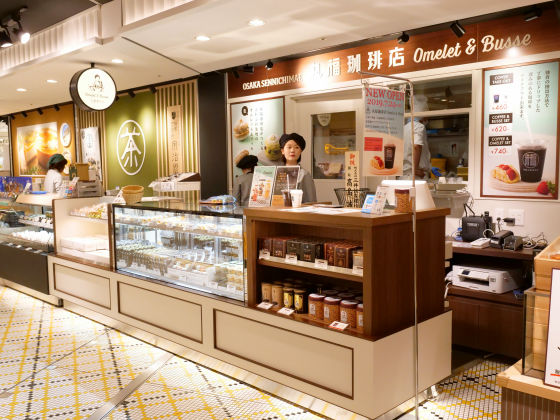 There is a kitchen at the back of the shop where you can eat freshly made sweets.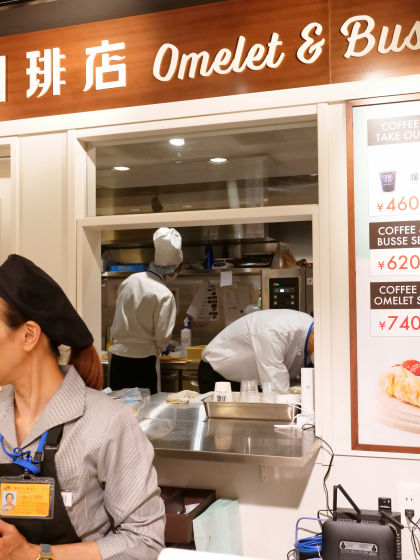 I bought a raw omelet and busse. In Echimarche, there is a space where eat-in is possible, so let's eat right here.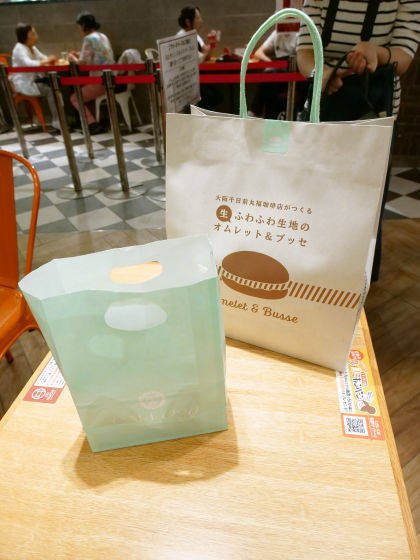 Raw omelet is tax-included 324 yen, and four sets are tax-included 1200 yen.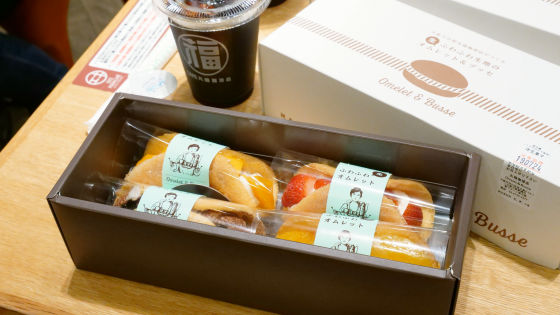 It looks like this when I take it out of the box.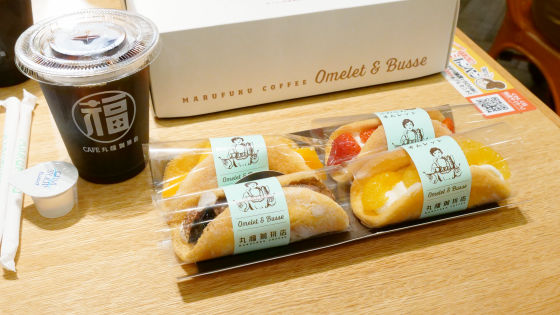 The size is in the palm of a woman's palm.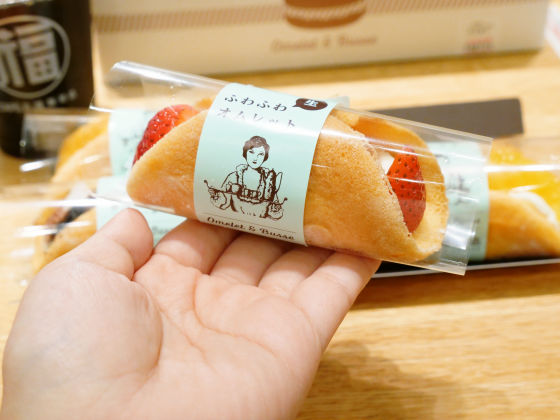 At first we try to eat from basic raw omelet 'strawberry'.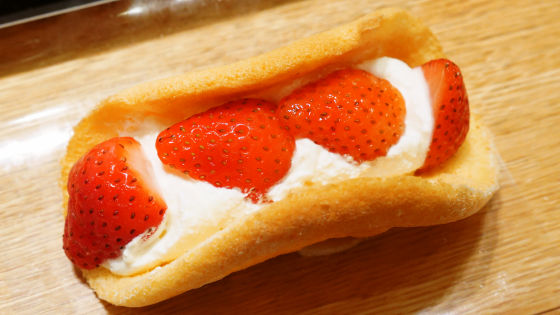 It is thicker than crepe, and it is wrapped in whipped cream and strawberries in dough that is thinner than pancake.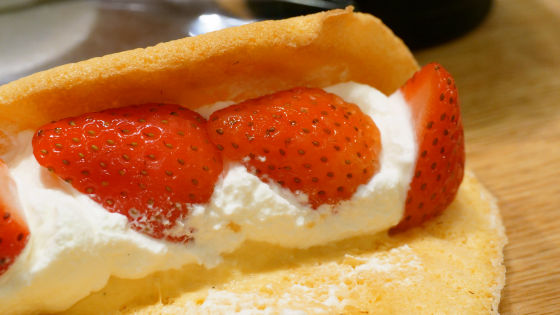 Almonds on the outside of the dough.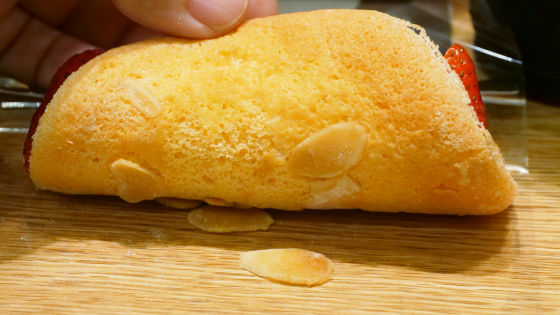 When I try to eat it, the moist dough has a little sweetness like castella, but it has a light finish. Because the custard is contained under the whipped cream, it is totally sweet on the whole, and it is compatible with the acidity of the strawberry.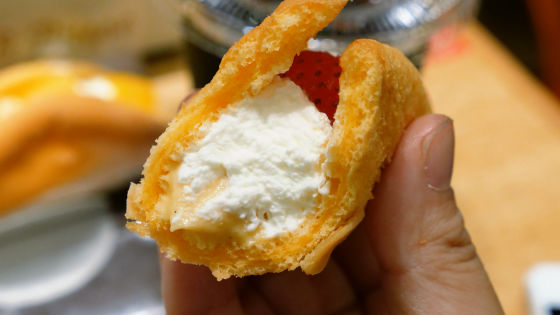 Raw omelettes also have seasonal products, and I bought one of them, "Amitatsu".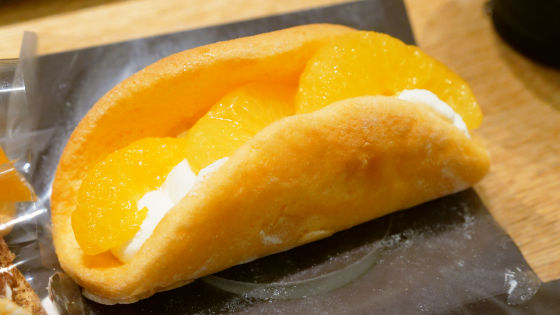 This is also the same composition from strawberry, only the shape of the topping fruit is different. As sweets on the whole, sour sweetness and sweetness are tailored to a good balance. This is certainly sweetness that you want to eat with coffee.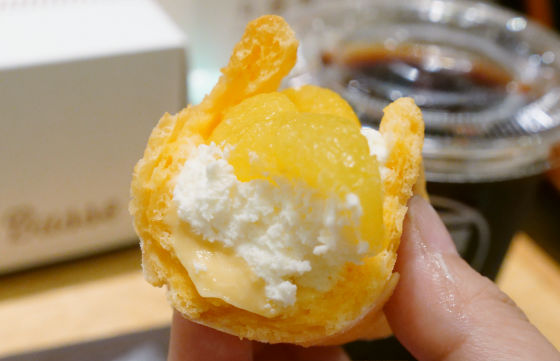 ... but the most impressive was the 'Marufuku Tiramisu' with coffee jelly. It is a combination of whipped cream, cocoa powder and coffee jelly, but there is only a coffee specialty store, and the coffee jelly that has a good smell of coffee fluffy in the mouth is a fairly complete finish.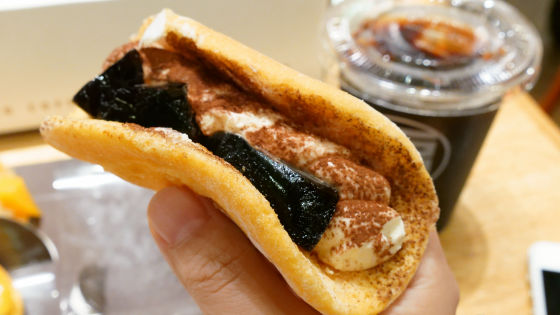 While it was sweet that other raw omelettes would eat with coffee, it is a product that you can enjoy coffee with only raw omelette. The balance between sweetness and bitterness was good, and of course it was a perfect match with coffee.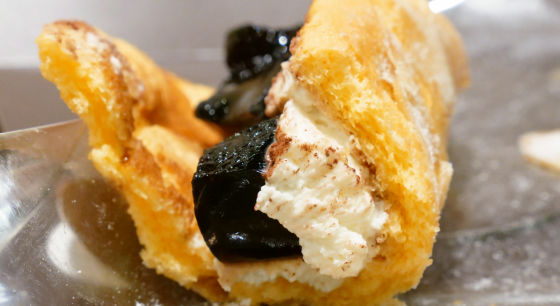 The 'mango' for a limited time, which I thought was likely to be summer-like finish, has a limited period of 'mango', which is also sweet and sweet fruit, and gives an overall crisp impression when combined with sweet dough & cream. The fruit-based omelet felt like it had a good affinity with sour fruit.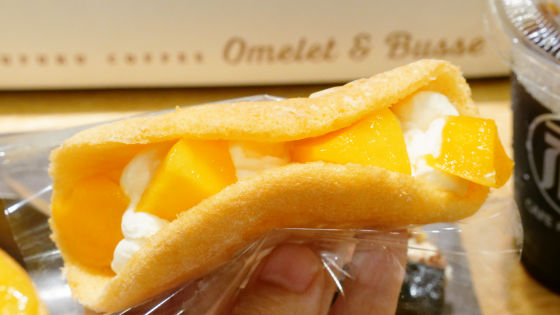 Busse tried to bring it back to the editorial department. This is also slightly smaller in size.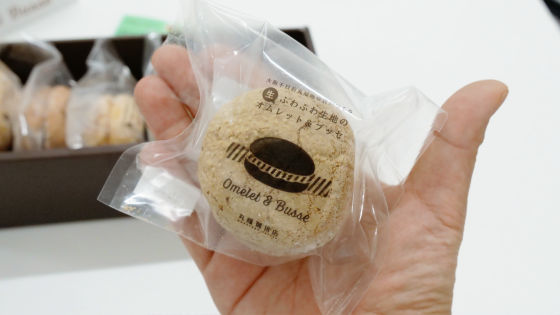 Busse bought all six types one by one. Busse is 198 yen including tax and 6 assortments are 1100 yen including tax.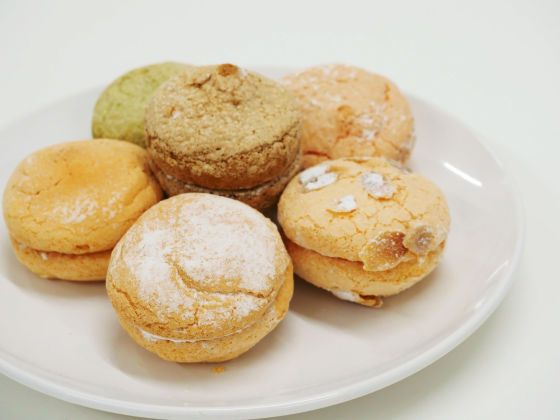 First of all, I try to eat from 'Marufuku no Tsuji Buse' which has an alias of 'Eating coffee'.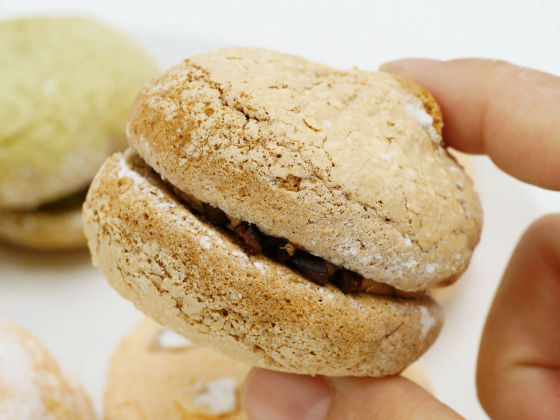 A buttery cream and cacao nib were sandwiched between the dough.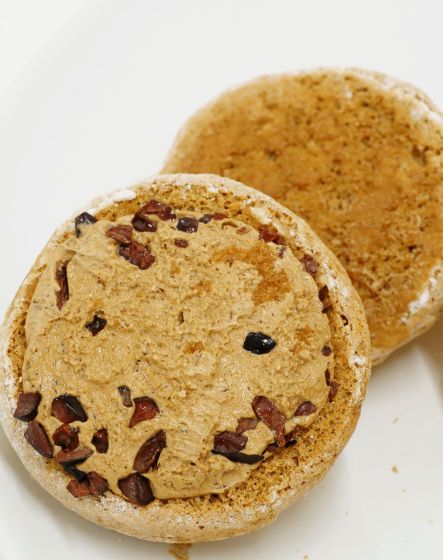 The coffee that you eat, which makes the most of the flavor of coffee, is Busse, but it is true that the aroma and bitterness of coffee that you would expect would not be enough for children to eat. This alone could satisfy the coffee desire and the sweet desire at the same time, and as a perfection, it had one head.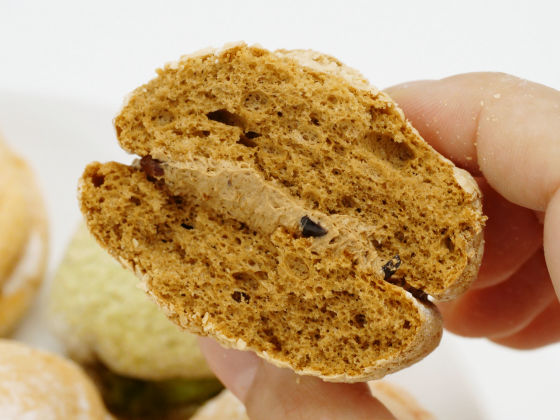 'Maple pecan nuts' followed by almond slices around the dough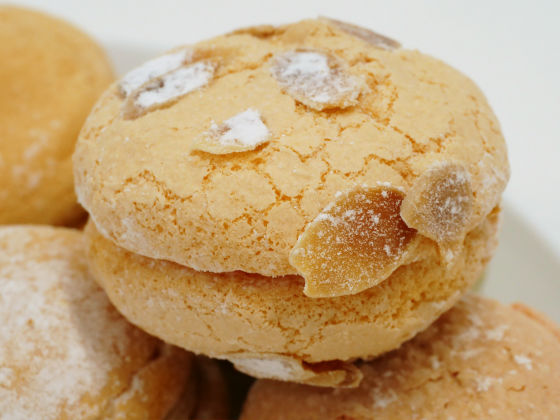 A combination of fluffy busse and buttercan and caramelised pecan nuts. You can feel bitterness from nuts, but the proportion of nuts that occupy the whole is low. 'Sometimes nostalgic taste,' and it smelled like a citrus scent.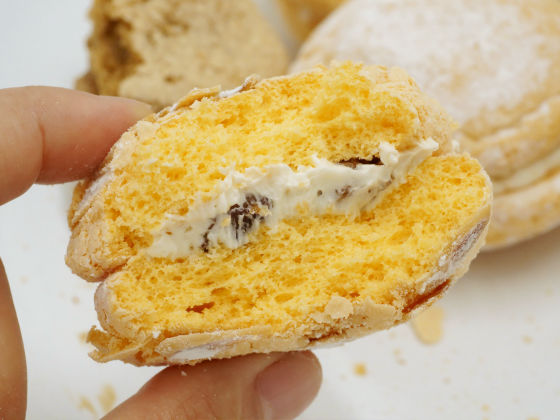 As the name suggests, 'berry berry' is a Busse with butter-rich fran Boise cream and dried strawberries. You can enjoy the sweetness and acidity of the berry that does not disappoint.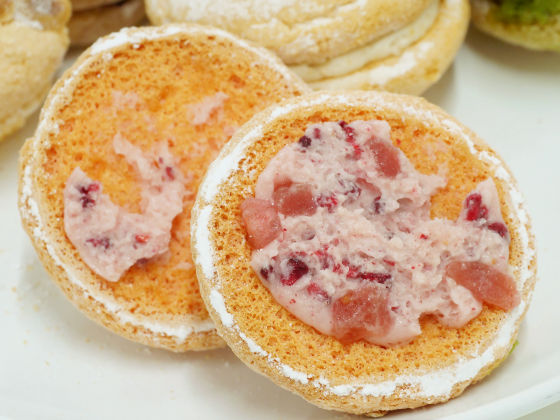 'Ram raisin' is a standard combination of butter cream and ram raisin, which is a little mature taste, but it is a finish that goes well with coffee.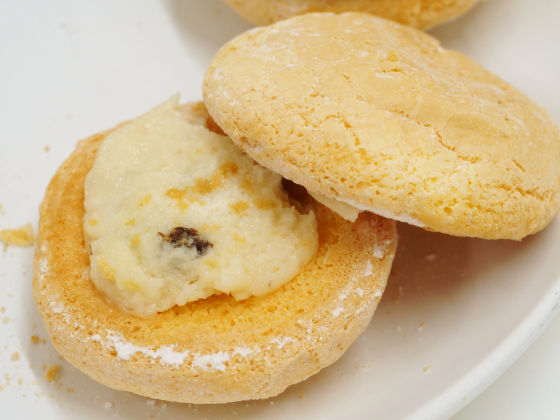 'Matcha Azuki' is ...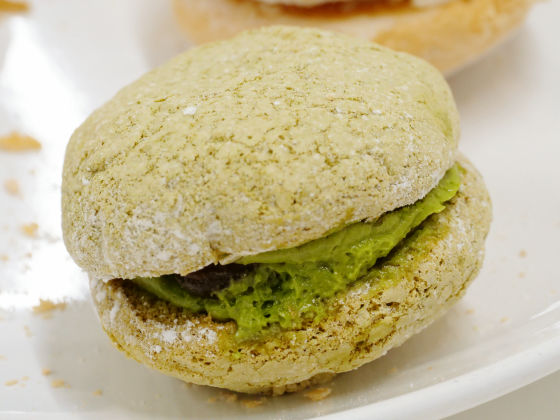 A dough and cream made of Uji Matcha with large grains of sweet potato starch. The whole Busse is solidly finished with one grain, but it is recommended for those who want to enjoy not only sweetness but also bittersweetness, because the bitterness was firm with regard to 'Marufuku no Uta Bussee' and 'Matcha Azuki'.



'Manuka honey lemon' has the name of lemon, but it has little acidity, and it looks like honey lemon. It also has a medicinal scent that is unique to Manuka, so it's a good dish for honey lovers.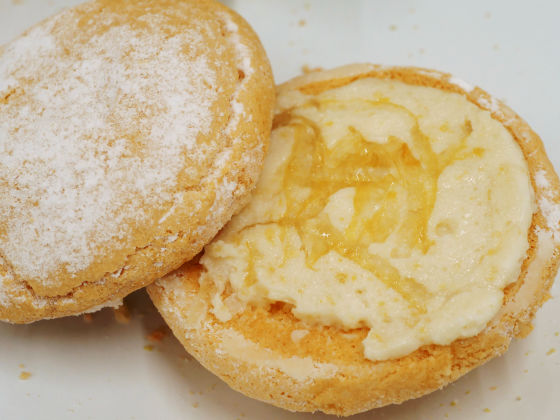 Omelet & Busse is open from 9 am to 21:30 am.