Gelato 'Fan Fun Beach' and 'Exotic Romance', which tastes like a resort with lots of fruits and plenty of fruit, have been eaten as cold stone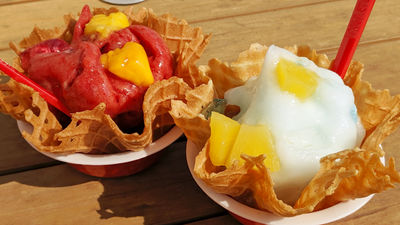 ' Cool Fan Beach ' and a new menu perfect for the hot season from Monday, July 22, 2019, with
cold stone creamery
where the sales clerk sings and mixes ice and fruit on a minus 9 degree stone plate. '
Exotic Romance
' has appeared. I actually ate in cold stone what kind of taste it was.
It's just a summer resort feeling! A colorful summer gelato that invites you to the sea of midsummer "Fan Fun Beach" and "Exotic Romance" appear! | Cold Stone Creamery Japan | Cold Stone Creamery Japan
http://www.coldstonecreamery.co.jp/news/20190719/
I came to Cold Stone Creamery.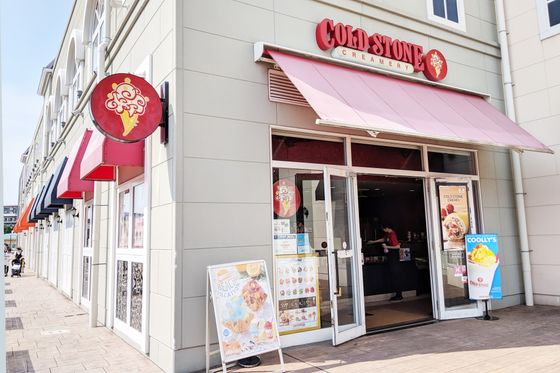 At the storefront, 'Summer Beach Vacation!' And the arrival of summer and the new menu were announced.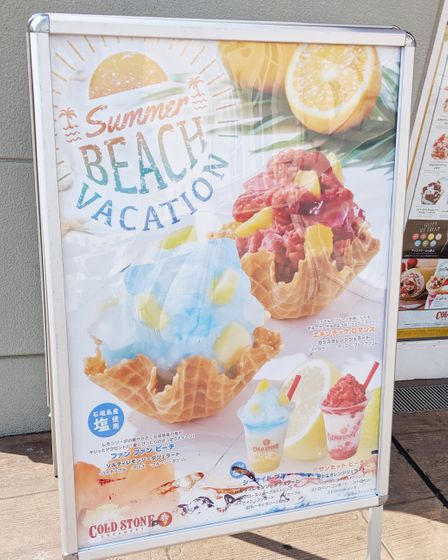 I entered the store right away and ordered. Fruit and jelly are added to gelato and mixed gently on a minus 9 degree stone plate. If you ask me to sing at this time, the clerk will work while singing merrily.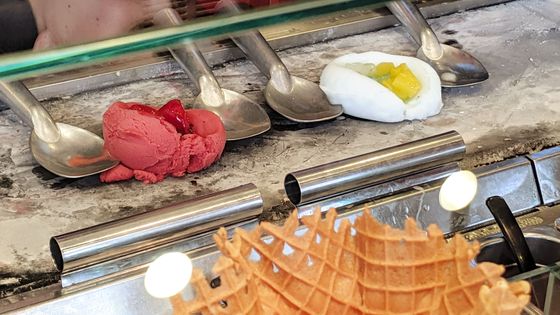 'Exotic Romance (waffle ball)' (tax included 680 yen) and 'Fan Fun Beach (waffle ball)' (tax included 680 yen) are like this.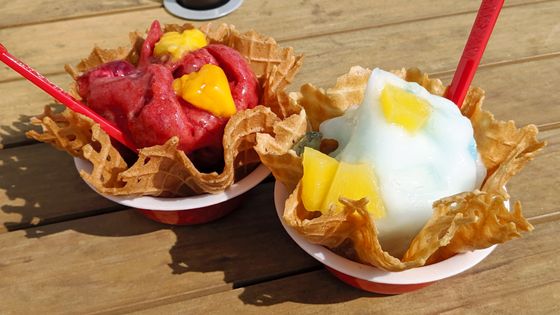 Exotic romance is a dessert based on the new gelato 'Cassis Orange'. The image of the sea at sunset when the sun begins to sink, the mixed grape jure shines like glitter and gems in the summer sun.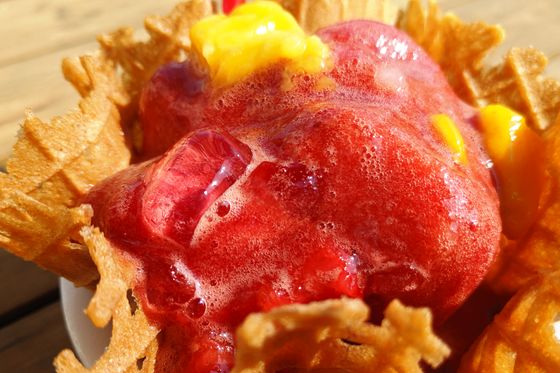 When eaten, the refreshing sweet and sour taste of cassis orange gelato spreads. The taste of grape jelly was not felt so much in front of the rich cassis flavor, but it is a pleasant thing to eat with a plump texture and a sour throat.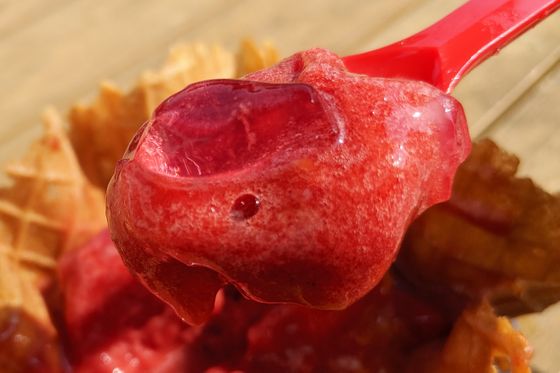 The fruit is all over and contains strawberry.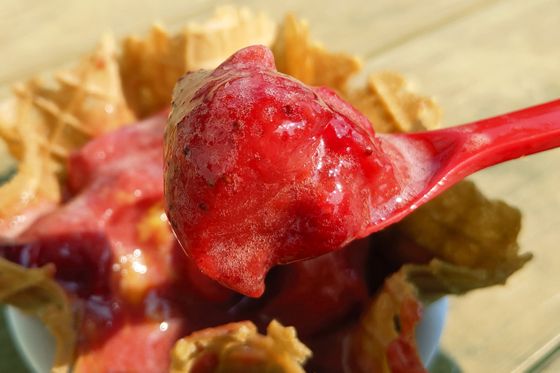 There is also a bite-sized mango cut into it, which is an exotic taste reminiscent of the southern island.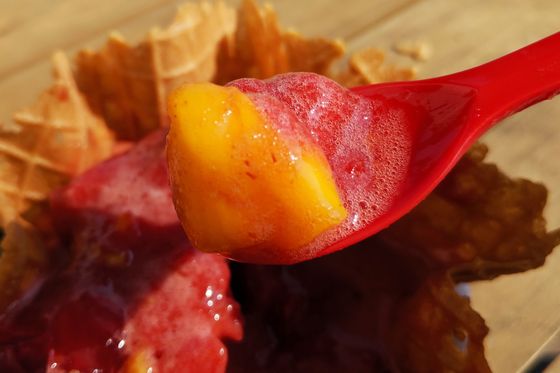 Try to eat Fun Fan Beach before it melts. Based on the new gelato 'Sorty Lemon Soda', the cut aloe, pineapple and blue blue soda jule are mixed.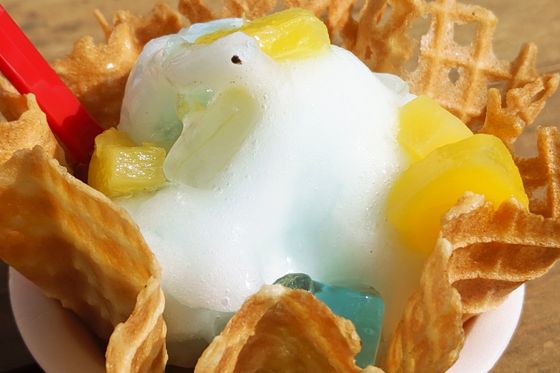 Salty lemon soda gelato is based on Ishigakijima salt, so it has a mellow salty flavor and a mild salty taste. The sour taste of lemon and the cool appearance of the clear blue soda jule, combined with the cool look, is the perfect dessert for summer.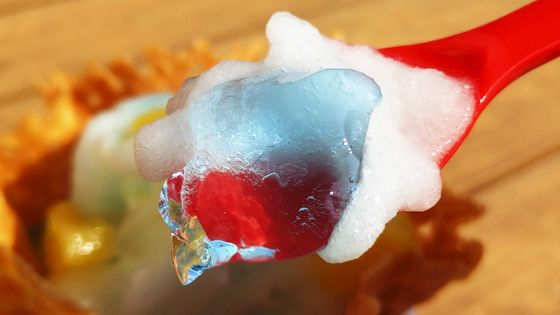 The crispy pineapple and the texture of the aloe, which was very soft, were a good accent.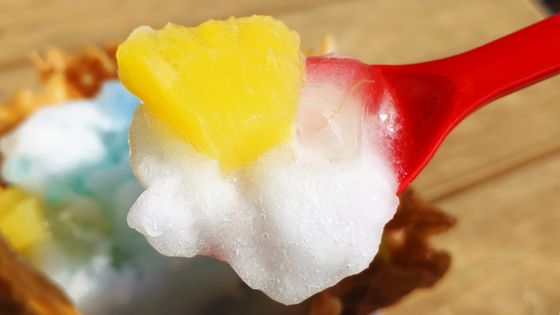 "Exotic Romance" and "Han Fun Beach" are cold stone creamery national stores, which have been available since July 22nd, 2019. However, because some stores do not offer it, it is recommended to check in advance by phone etc.