Grocery stores that have become popular after being printed as 'Adult Video Stores' to reduce shopping bags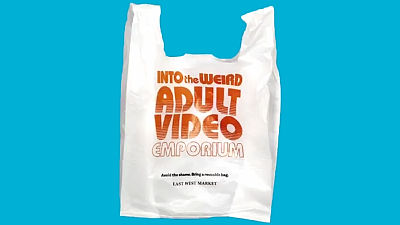 Environmental pollution by plastic has become a major global problem, and human damage to microplastics in foods such as fish and sea salt has also been pointed out. Under such circumstances, the owner of a certain grocery store put in a shopping bag a message to inspire an adult video shop, thinking that 'If everyone put a message to compliment the owner in a shopping bag, why not use an eco bag?' Conversely, it is reported that it has gained popularity.

How A Grocery Stores Plan To Shame Customers Into Using Reusable Bags Backfired: The Salt: NPR
https://www.npr.org/sections/thesalt/2019/07/08/739580158/how-a-grocery-stores-plan-to-shame-customers-into-using-reusable-bags-backfired

Grocery Store Starts Hilarious Plan To Stop Plastic Bags, There's Just One Problem |
https://www.iflscience.com/environment/grocery-store-starts-hilarious-plan-to-stop-plastic-bags-theres-just-one-problem/

The grocery store "East West Market" in Vancouver, Canada, was looking for a way for customers to bring reusable shopping bags instead of using disposable plastic bags. One of the ideas was to print out words such as 'wipe ointment wholesale', 'to a strange adult video shop' and 'colon care co-op' on a plastic bag. It was thought that no one would want to use plastic bags if they would use shameful plastic bags when used outside.

Grocery store owner David Kwen uses this idea to print on plastic bags. 'It is difficult to always remember to carry a reusable bag, so we redesigned a plastic bag so we won't forget this!'



The plan was to use humor to encourage rethinking of resource waste, but in fact, contrary to the grocery store's speculation, this plastic bag has become very popular. People rushed to the grocery store to buy shopping bags for 5 cents (approximately 5 yen).

You can see from the following how the embarrassing plastic bag is actually used in the grocery store.

An 'embarrassing' plastic bag designed to curb pollution-YouTube


This is East West Market. It's like a private store, not a big chain.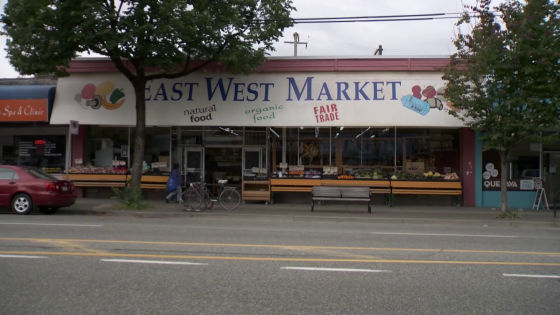 Mr. Kwen has a plastic bag in the photo below.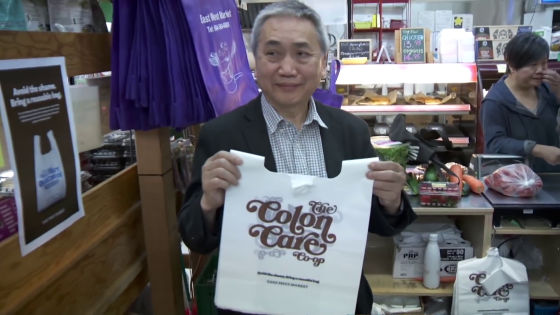 In retro-friendly font, message 'Into the Weird Adult Video Emporium' (to strange adult video shop) or ...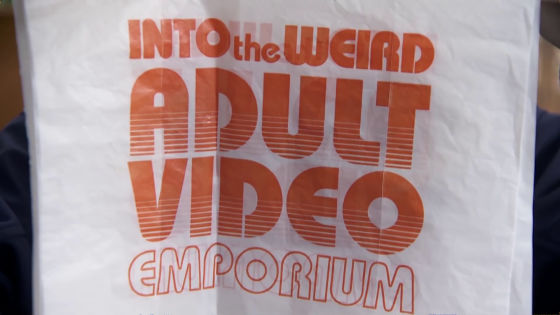 'The Colon Care Co-Op (Colon Care Co-op)'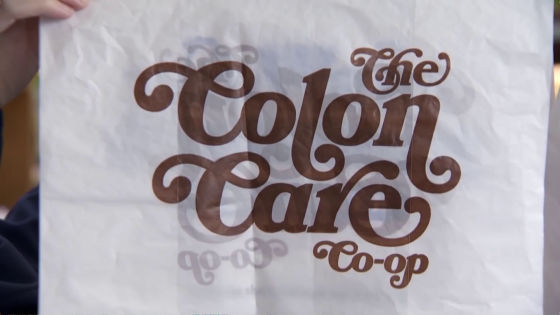 'Wart Ointment Wholesale' has been written.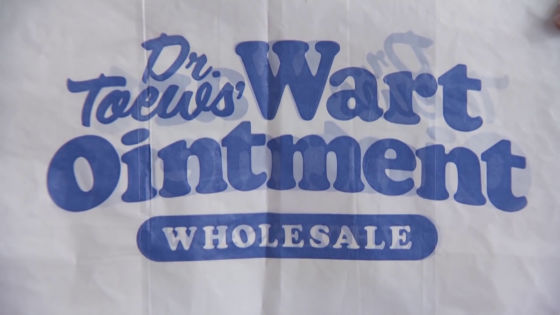 A clerk who stuffs groceries in a plastic bag filled with "Adult video".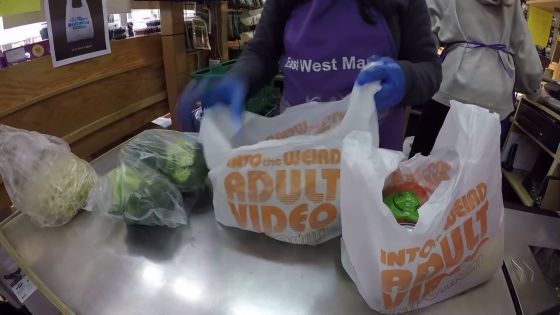 It is a woman of ordinary appearance to receive it.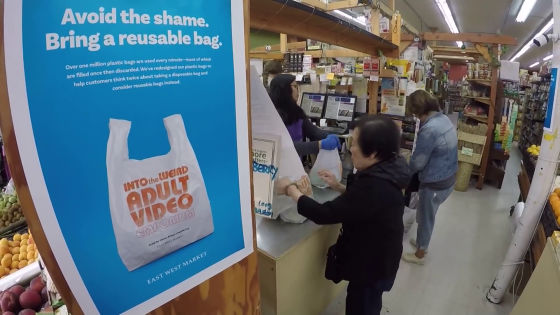 It's East West Market, which has created the opposite effect of expectations, but David Kwen doesn't think of it as a failure. Having cleared the point that 'the reduction of plastic bags is on the topic of people,' he stated that he plans to make eco bags with similar embarrassing messages in the future.

And, taking advantage of the opportunity that a lot of news took up this plastic bag, Kwen is promoting the waste that plastic bags are producing to the world. Only 10% or less of all plastic waste is being recycled in Canada, and if the situation does not change, by 2030 Canadians will continue to throw away $ 8.3 billion worth of plastic materials each year It is being seen. For this reason, Prime Minister Justin Trudeau announced in June 2019 a policy to ban disposable plastic as early as 2021.

'We think that people will listen if you speak in a humorous way,' said Kwen, arguing that laughter is the key to action.