We tried using convenient electric appliance 'electric pressure pan SR-MP300' which can realize the power of meat with one button to the maximum and which can realize pressure / low temperature / anhydrous / simmering with only one unit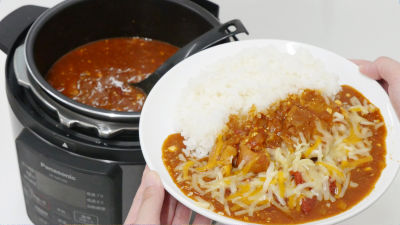 Panasonic's electric pressure cooker has been renewed for the first time in about 10 years, and has appeared on July 1, 2019 as the " Electric Pressure Pot SR-MP300 ". The SR-MP300 functions not only as a pressure cooker, but also as 'anhydrous cooking' to confine the taste without using water, 'cold cooking' as topic, and 'reservation cooking' to make in the morning and complete at night. There are a lot of recipes, so it takes a long time to make stewed dishes that take a long time with only one button, and if it is an item that the width of the dish is likely to spread at once if one unit, actually make various dishes such as simmering and curry making I tried.

Electric pressure pan SR-MP300 | Electric pressure cooker | Panasonic
https://panasonic.jp/cook/products/sr-mp300.html

table of contents:
◆ Opening & appearance review
◆ We tried to make pork horns with 'automatic cooking' completed with one button
◆ Potato made a great value if you made meat and potatoes by automatic cooking
◆ We can make tomato stew of fish which is stylish & umami condensation with anhydrous food
◆ 'Low temperature cooking ' which can not return to salad chicken of convenience store
◆ Butter chicken curry by reservation cooking

◆ Opening & appearance review
When I open the box that arrives at the editorial department ...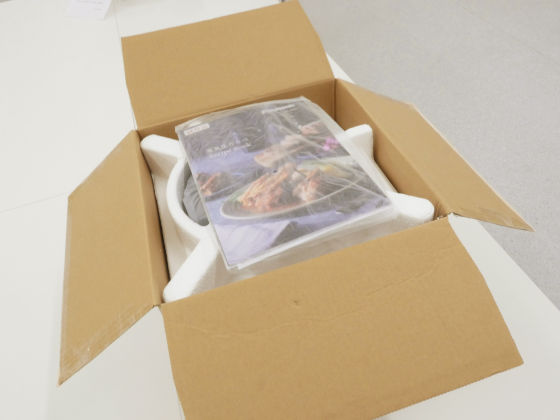 The main unit, recipe book, instruction manual, and cautions were included.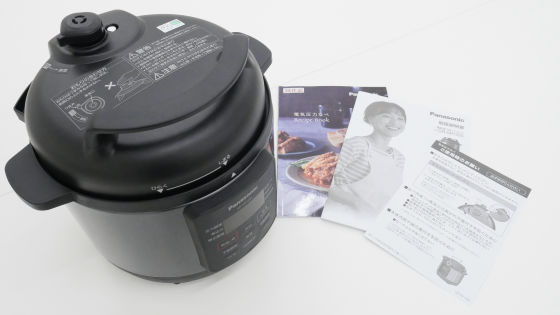 The body size is 27.8 x 29.2 x 27.0 cm, and the weight is 3.6 kg. The capacity is 1.6L.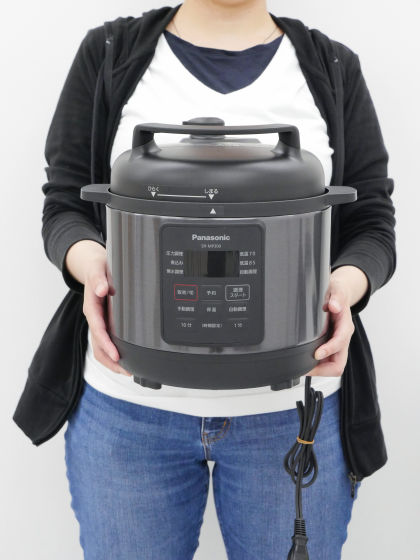 It looks like this. The top of the LCD, the bottom of the 'cancel / turn off' 'reservation' 'cooking start' 'manual cooking' 'warming' 'automatic cooking' '10 minutes' '1 minute' buttons are arranged.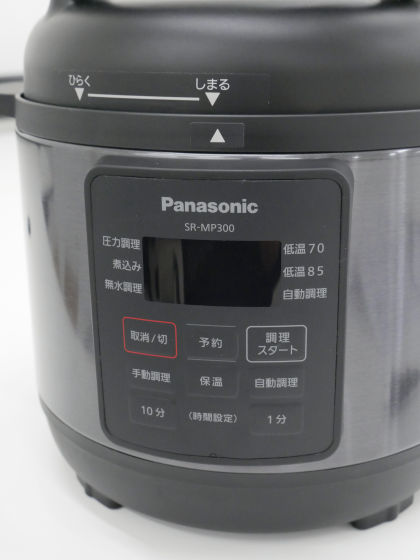 Heaven face is like this. There is a handle on the front ......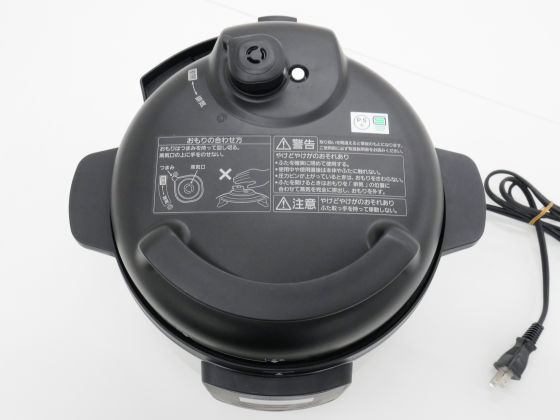 There is a weight at the back to switch the seal / exhaust.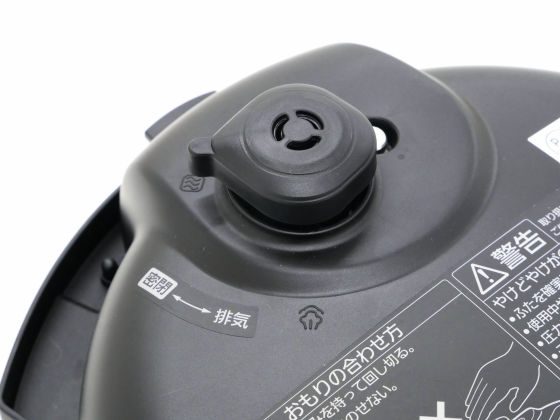 The power cord extends from the back. This code is a non-removable type.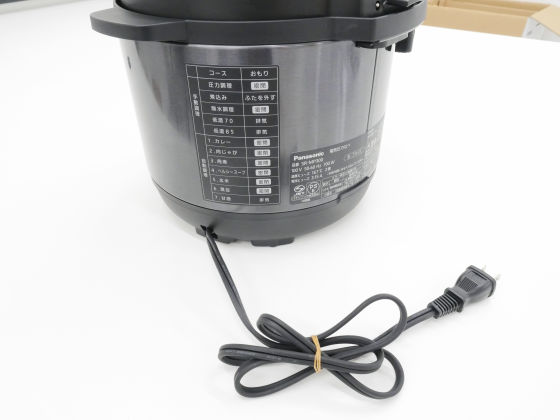 There was a chart on the back that you can see at a glance the setting of 'weight' that differs depending on the cooking.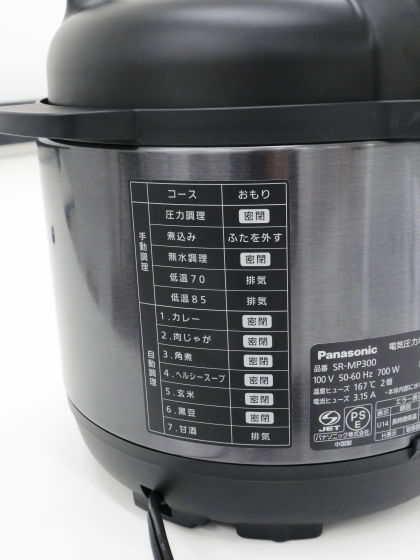 The power consumption is 700W, the setting temperature of the thermal fuse is 167 degrees, and the current fuse is 3.15A.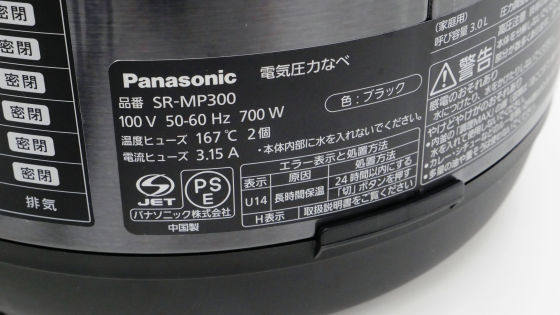 When opening the lid, turn the handle to the right and adjust the scale to 'open' and it's OK.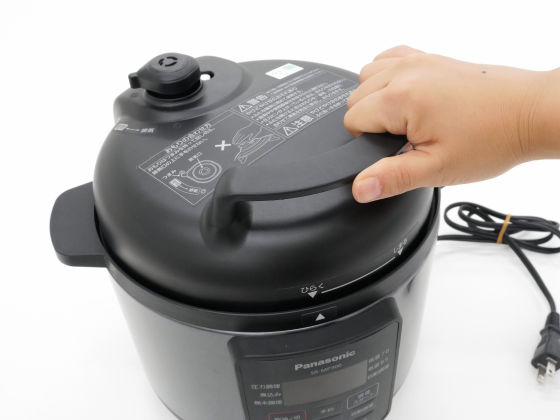 When the lid was opened, the pot contained a pot, a pot, a steamer, a dew pan, and a measuring cup for rice. It is a convenient point that the lid can be completely removed.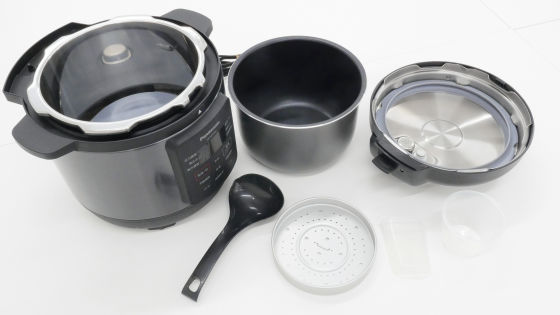 If you look at the instruction manual, the course is roughly divided into two: 'manual cooking' where time setting is necessary and 'automatic cooking' where cooking is performed automatically after pressing a button. There are four types of manual cooking: pressure cooking / simmering / anhydrous cooking / low temperature cooking, and automatic cooking includes seven types of 'curry', 'meat and potato', 'boiled meat', 'healthy soup', 'brown rice', 'black beans' and 'amushu'. In the case of automatic cooking, it is convenient mode that you do not need to look at the recipe or check the heating time because you only cut in the ingredients.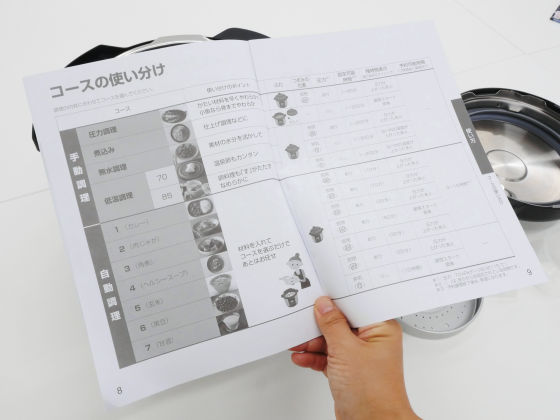 And the point of SR-MP300 is that the recipe book is attached.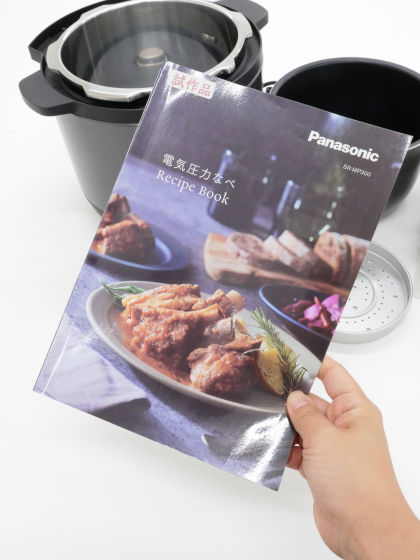 The recipe book contains 80 recipes in 48 pages. There will be 100 recipes in addition to the 20 recipes published only on the web, and you may fall into a household electrical appliance basket that says 'I bought a home appliance but it is good to develop the recipe myself and I will not use it in the end' It is unlikely.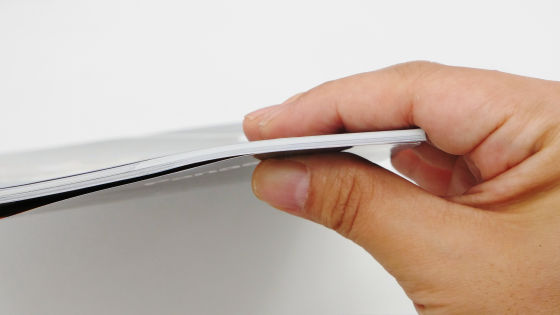 The table of contents looks like this.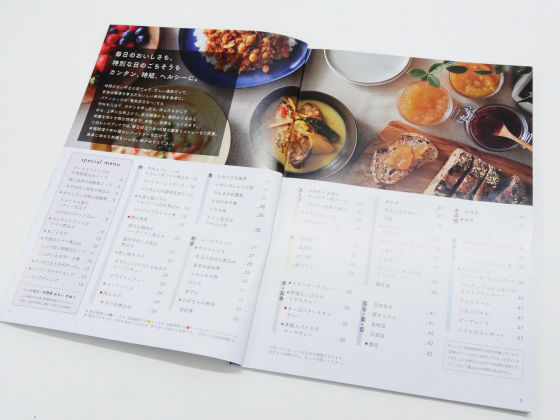 In addition to the gory recipe that the chef Minaki Kinuko has cooperated, a menu that includes basic dishes is set up for each food such as meat, fish, vegetables, soup, eggs, rice and brown rice.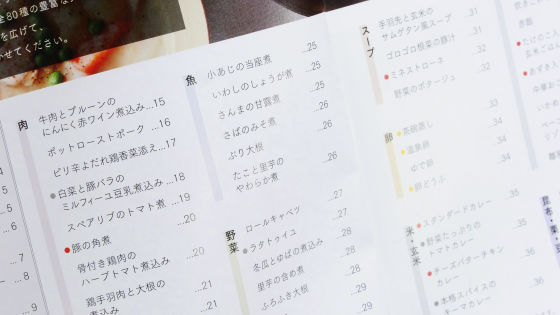 All recipes are with photos.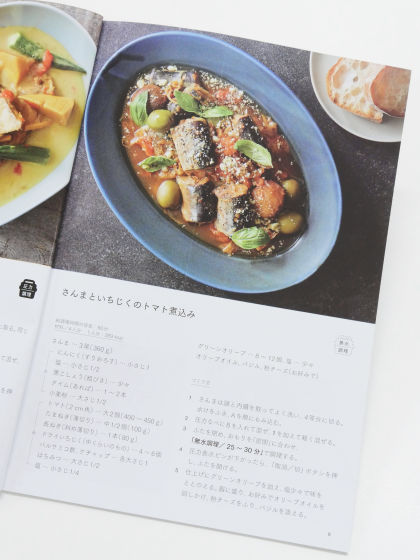 Below the picture, the icon indicates which mode is supported.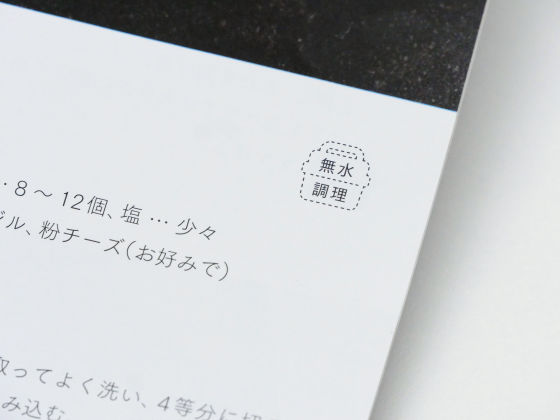 ◆ We tried to make pork horns with 'automatic cooking' completed with one button
One of the new points of the renewed electric pressure cooker is the increase in the "automatic cooking menu". The previous model had only brown rice as an auto-cookable menu, but with the new model, all seven menus can be auto-cooked, so let's start making pork horns, one of the auto-cooking menus. Ingredients are sugar, soy sauce, sake, mirin, ginger and pork belly.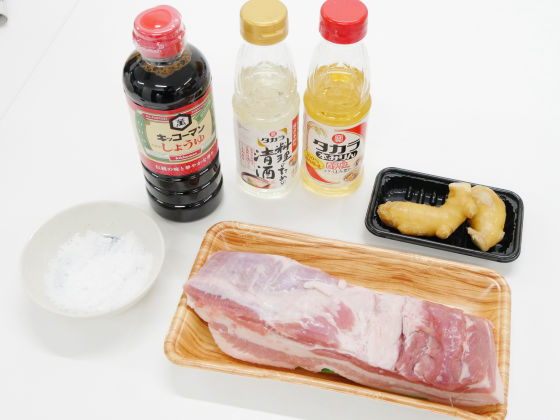 Cut a chunk of 600g pork belly into 12 equal parts ...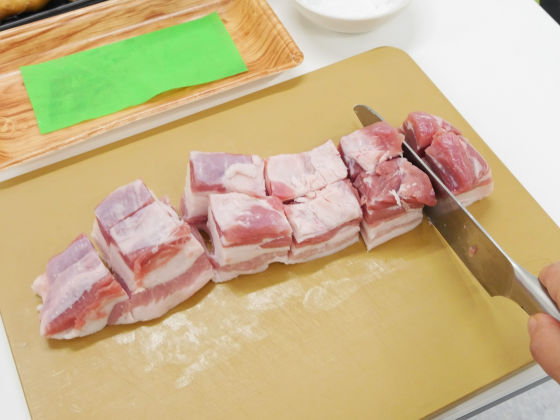 Put in the pot. Pour the sliced ginger and seasoning together.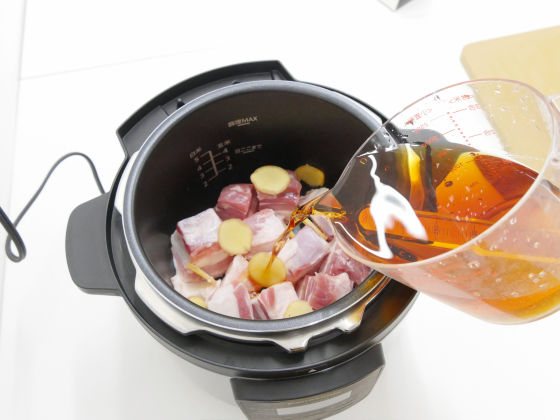 Preparation OK if you put the lid up.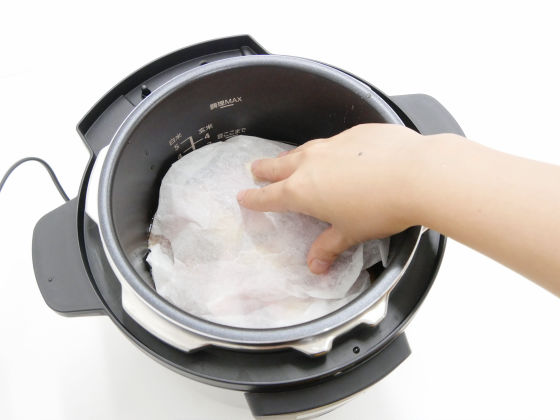 In addition, the quantity of water of white rice and brown rice is indicated inside the pan, and it turns out that it can be used as a rice cooker normally. In the case of white rice, it corresponds to 5 combined cooking.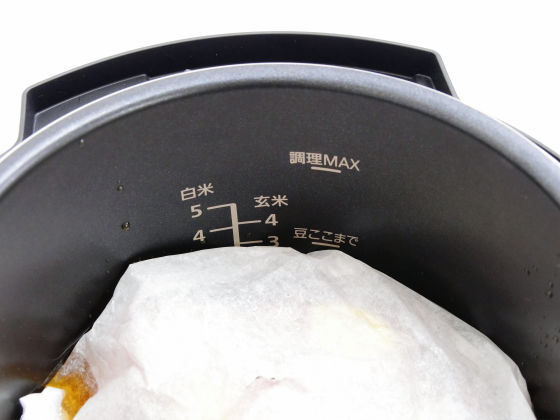 Connect to outlet ...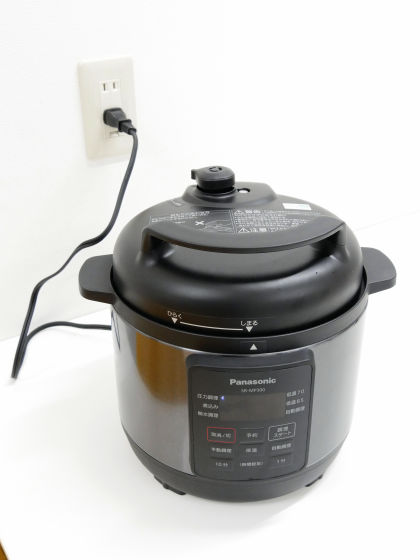 Adjust the weight to 'sealed'.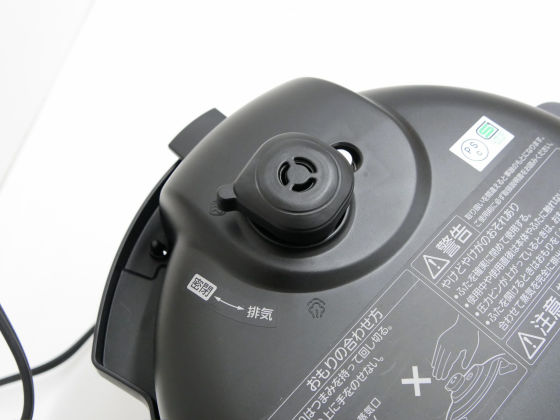 The number appears on the panel when you press the 'Auto-cooking' button. Repeatedly pressing the button changes the numbers and reaches the desired menu number.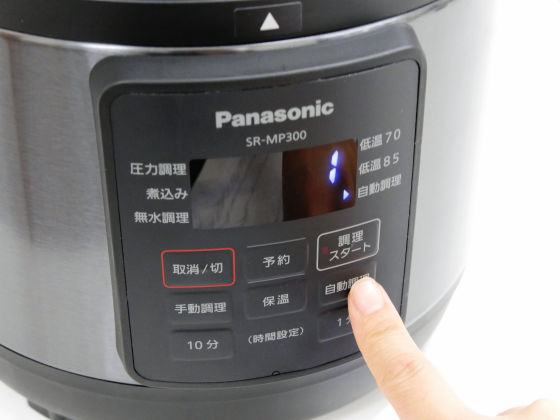 Boiled corn is '3' so if you put the numbers and press 'Start cooking' ...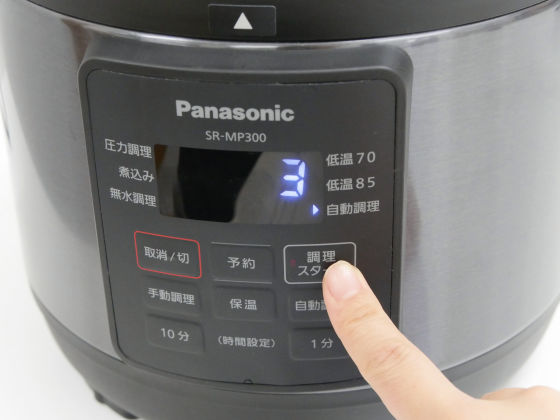 In this way, the screen switches to '20 minutes' and starts cooking. In addition, since what is displayed on the screen is the actual cooking time, pressurization and decompression time are not included. The time taken for pressurization is 10 to 20 minutes, and the time taken for decompression is 10 to 40 minutes, so even if the cooking time is '20 minutes', it takes about 1 hour.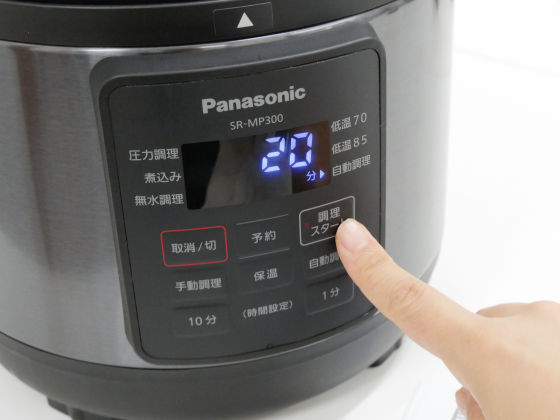 You can check the operating noise during cooking from the following.

'Electric pressure pot SR-MP300' cooking-YouTube


By the way, it feels like this size when it is placed next to the 10-grilled rice cooker in the kitchen.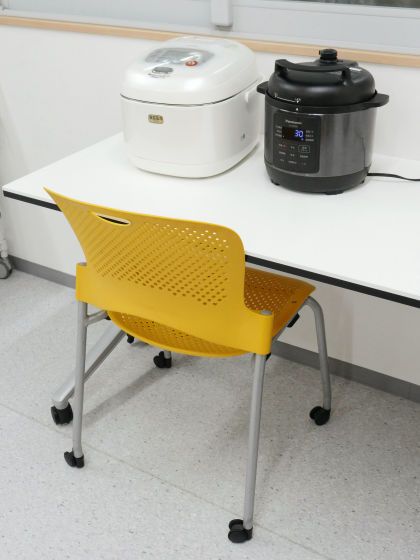 When cooking is complete, you will hear a beep.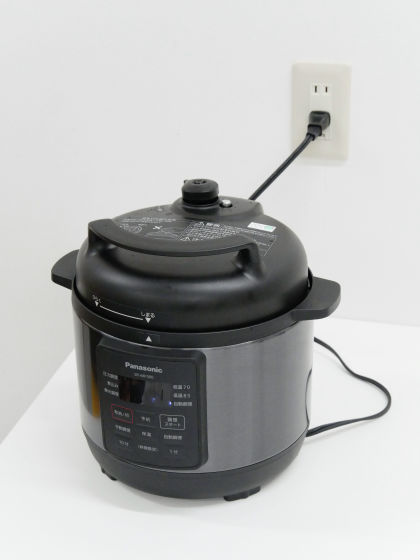 The screen was 'Done'.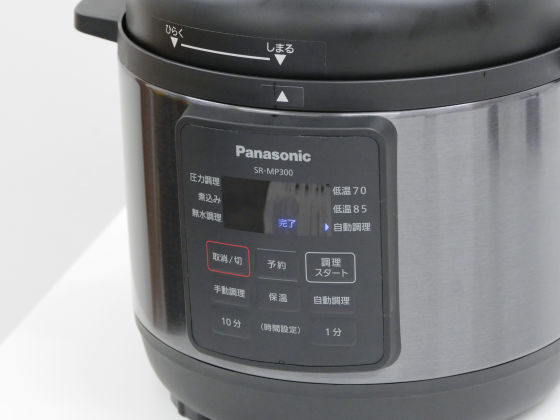 ...... But, as soon as cooking is complete, the pressure indication pin is raised as follows. This is still standing by as it indicates that pressure is still being applied.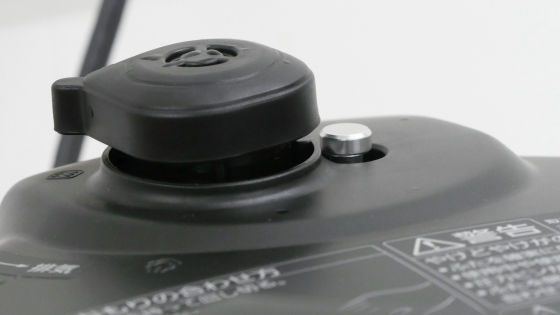 In the case of simmering, the pin dropped in about 20 minutes.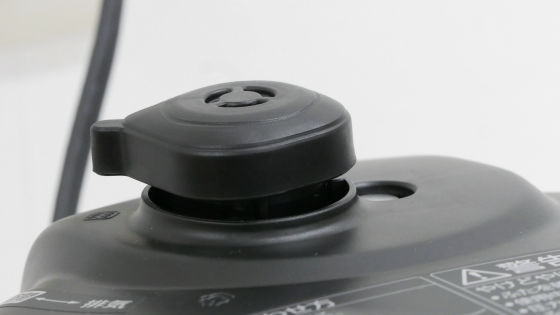 Weight that is 'sealed' ...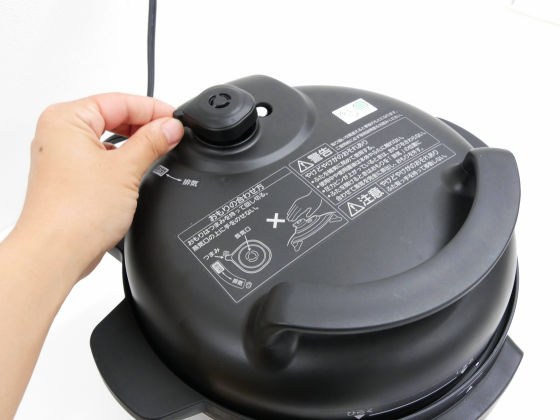 Match 'Exhaust'.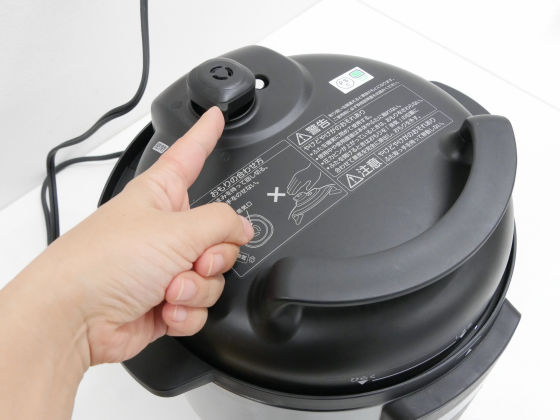 Take a weight ......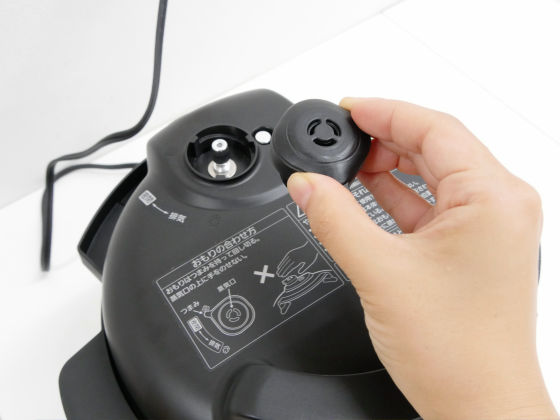 It feels like this when you open the lid and the lid.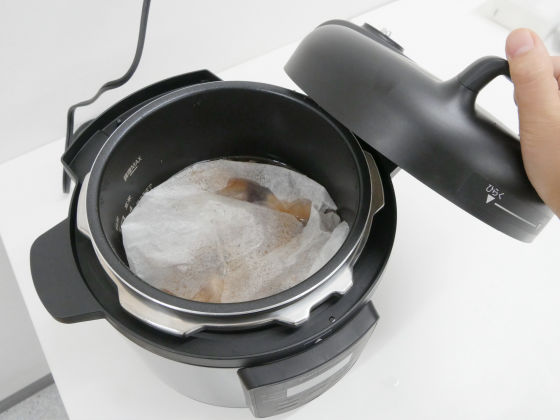 I tried to remove the pot and it was finished. Speaking of simmering simmering, it is a representative of dishes that take a long time to simmer, but it takes 180 minutes in the case of an ordinary pot, and if it is SR-MP300, it will be completed in about 60 minutes even if it is pressurized and decompressed.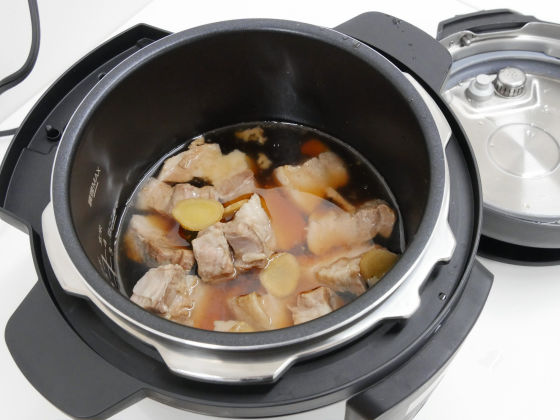 This is the place I tried on a plate. The color is slightly lighter than the slow cooker which simmers the ingredients for a long time.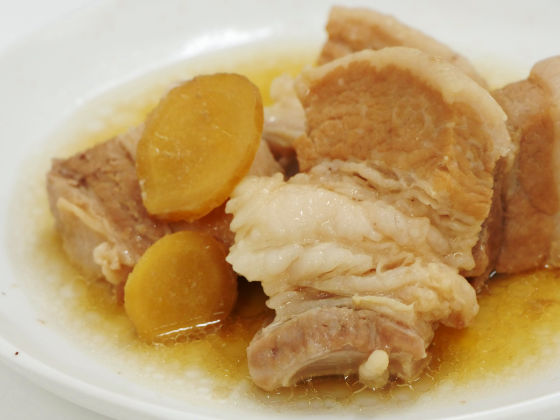 You can check the finish of the simmering from the following movie.

I tried to make pork stew with 'electric pressure pan SR-MP300'-YouTube


SR-MP300 is a smooth-boiled fat, while the lean-boiled portion made with a slow cooker has a solid texture. It is not like 'the meat is unraveling in the mouth', but the flesh is soft, and it feels like it overflows with the bite and tastes. There was also a voice that 'I want you to taste a little more' for cooking for a short time.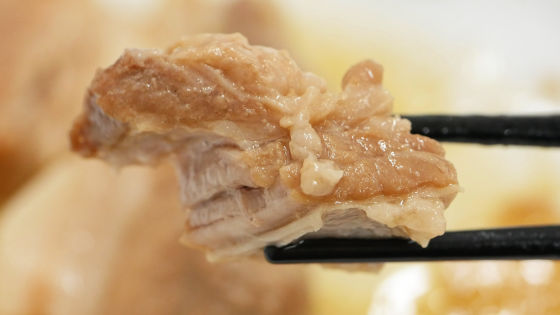 ◆ Potato made a great value if you made meat and potatoes by automatic cooking
Furthermore, I will try to make another item, a standard meat and potato, as a menu item 'Auto-cooking with one button after adding the cut material' menu.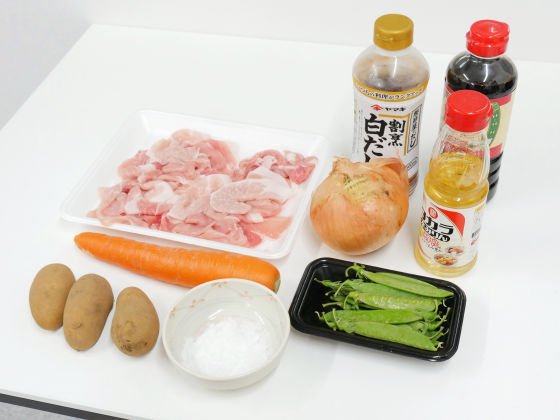 Cut the onions and cut the potatoes and carrots into large pieces.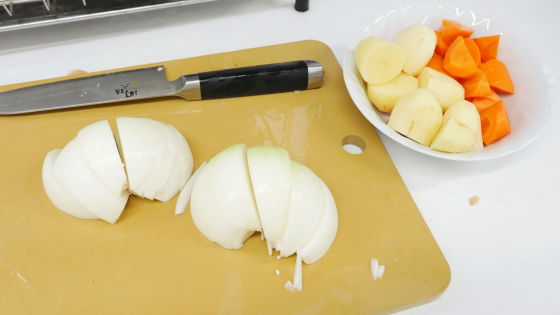 Pork sliced pork meat! Put in the vegetables and pour in the liquid which combined soy sauce, sake, sake, mirin, sugar, soup stock ......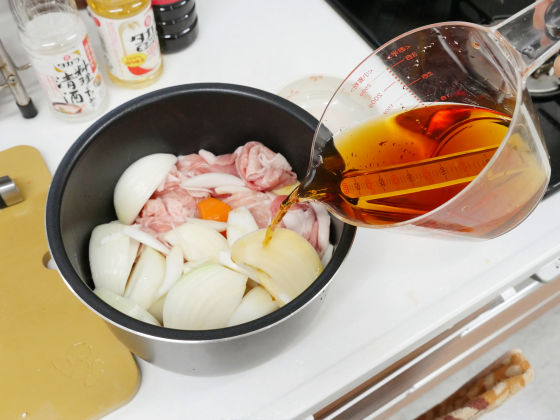 I am ready to drop it.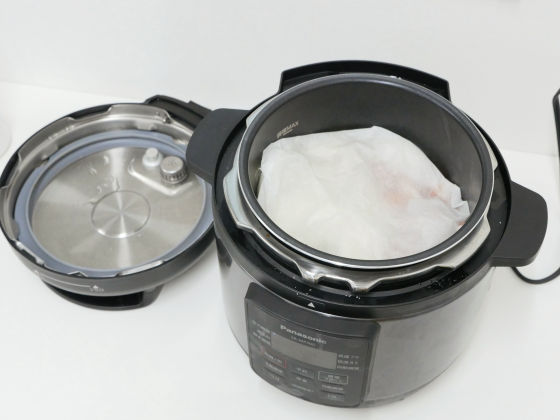 Press the 'Auto-cooking' button twice to set the menu to No. 2. Press 'Cooking Start'.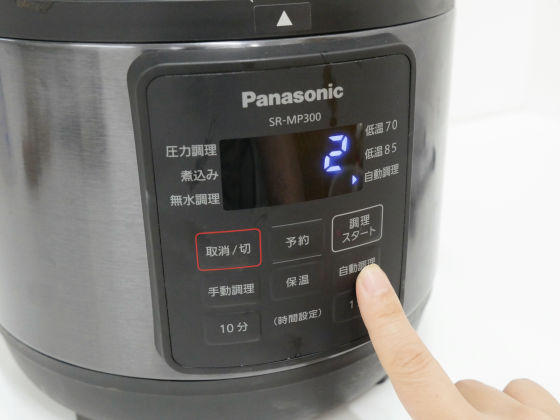 The cooking time for meat and potatoes is 10 minutes, so this was completed in about 1 hour in combination with pressure and pressure reduction.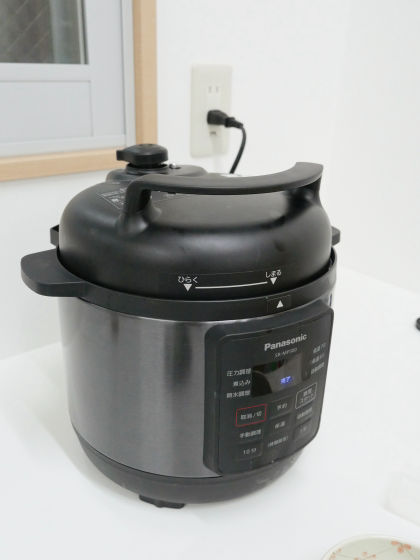 It looks like this when I open the lid.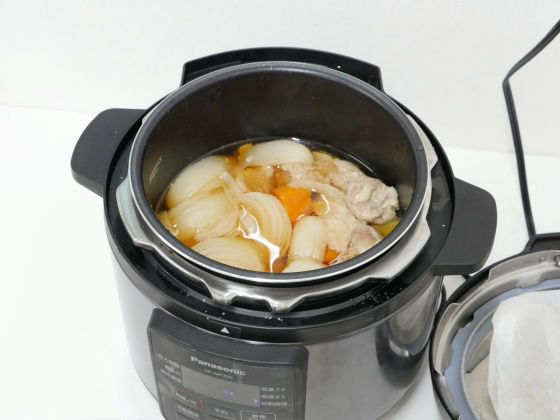 You can check the state of the finished meat and potato ingredients from the following movie.

Completeness of meat and potatoes made with 'Electric pressure pot SR-MP300'-YouTube


The potato is in a state where there is no simmering and there is a horn, but when you look through the chopsticks, it will softly loosen as 'Hokut ...'. The taste was well-stained, with an exquisite degree of perfection that would not be achieved with a pot, when both the sense of goodness and sense of netry were compatible when I tried to eat it. The sweetness of the rice was brought out to the fullest, and even the supermarket's sale item was finished enough to think 'This is a really good potato?'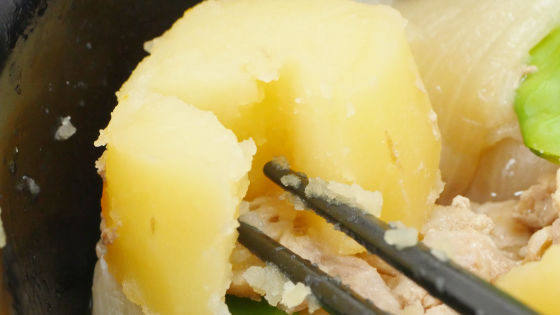 However, because the sliced meat was in a dry condition, it seems that a large meat like horned meat is finished better than a small meat like a sliced meat.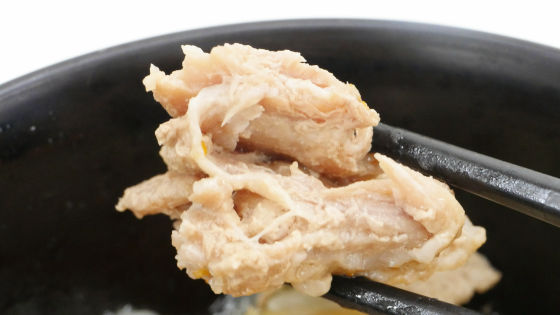 The onions are as soft as melting and disappearing in the mouth.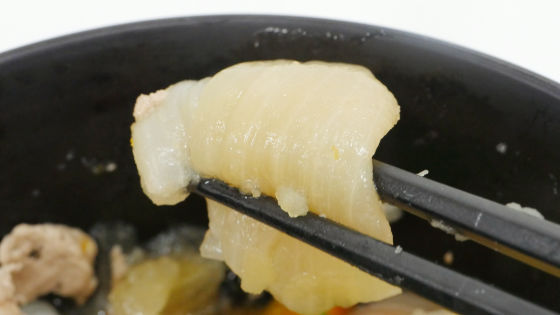 The carrot was also finished with sweetness.



◆ We can make tomato stew of fish which is stylish & umami condensation with anhydrous food
And the menu newly added to SR-MP300 is 'anhydrous cooking'. Anhydrous cooking, as it is, does not add water to the ingredients, but cooks only with the moisture of the ingredients, making it possible to make healthy dishes that are hard to miss nutrition and umami. This time, I made 'Sanma's Figurine Tomato Boiled', which was created by the cookhouse Minamoto, because it wasn't sour, so I made it with small horse mackerel. As you can see from the abundance of ingredients, it is a friendly menu that can be used for hospitality.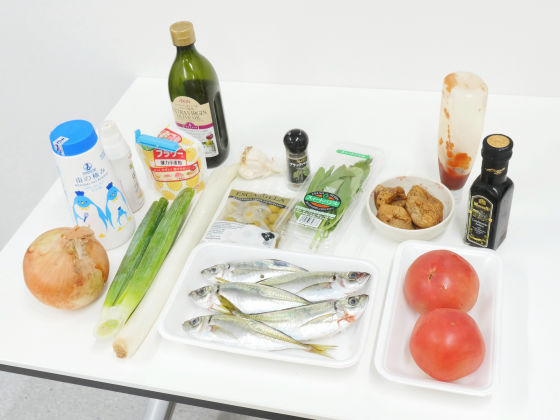 At first take the head and viscera of small horse mackerel ...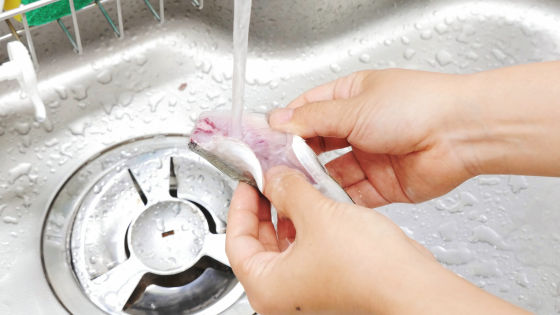 The bones are cut as they are.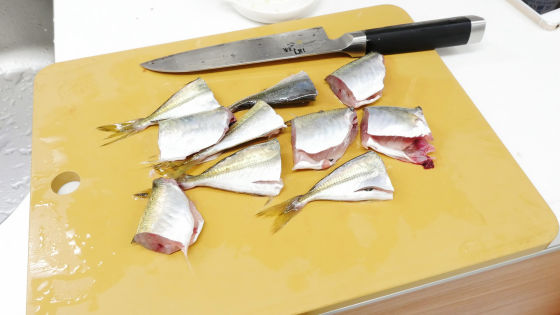 Grate the garlic ...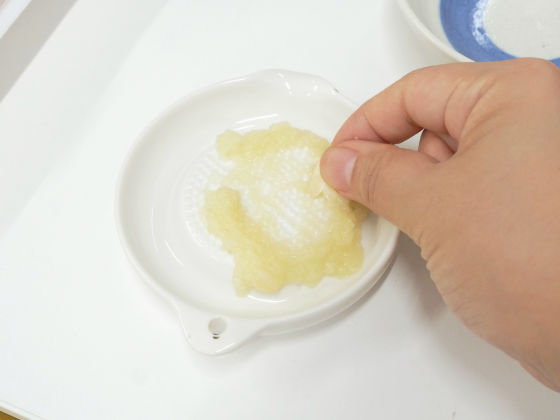 I also see it in fish with salt, pepper and flour.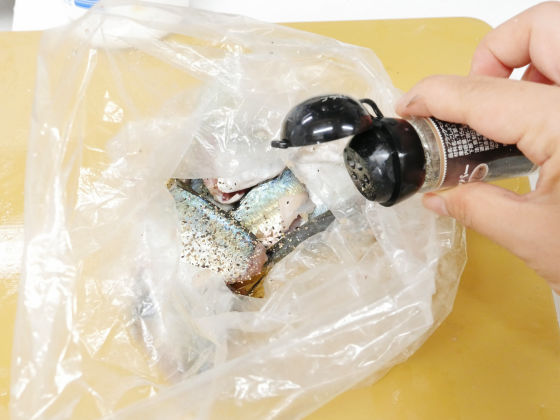 Cut tomatoes, slice onions, and slice long onions diagonally.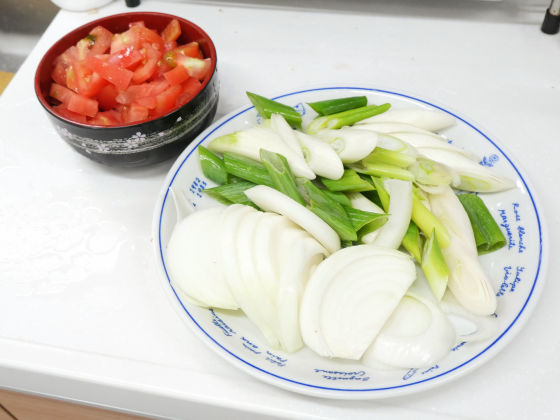 In addition to the above ingredients, add dry figs, ketchup, balsamic vinegar, honey, salt to the pan.



This is not automatic cooking, press the button 'manual cooking', align the arrow on the screen to 'anhydrous cooking', press the button '10 minutes' 3 times to set the time to 30 minutes, and finally 'cooking start' Press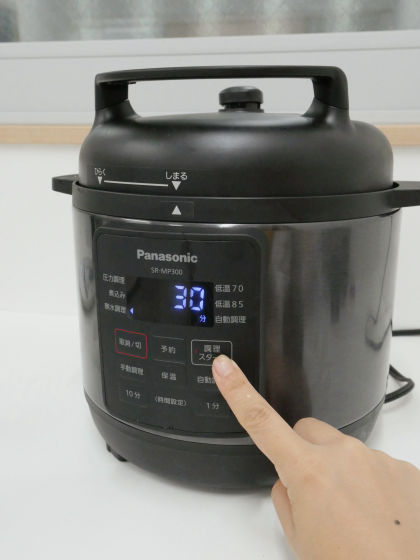 This tomato simmering took 20 minutes to press, 30 minutes to cook, and 30 minutes to decompress, so considering the preparation etc., it is more suitable for 'making a feast' than 'time-saving dishes'. It is inconvenient if you can only cook with stove when cooking multiple hospitality dishes, but it is very convenient that it can be used even if the stove is blocked.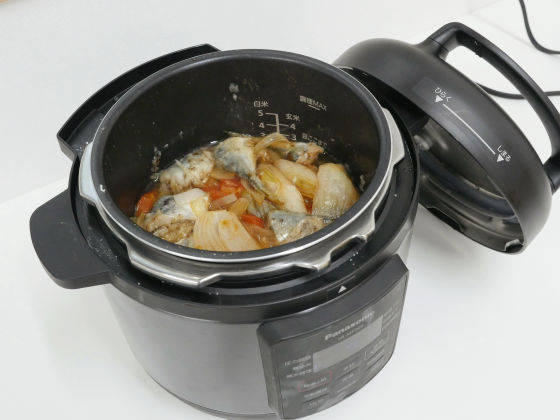 Other than a tablespoon of balsamic vinegar, there is nothing like water, but it's about the amount of water such as 'is it a soup?'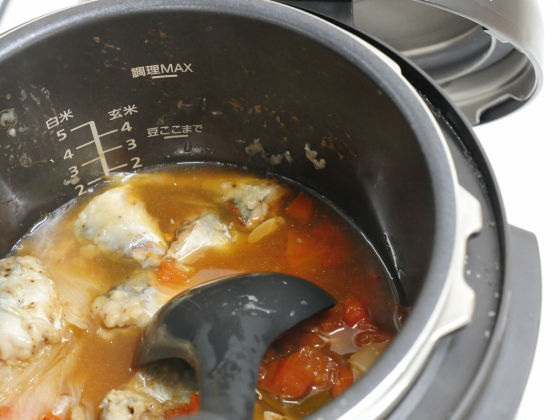 Complete with olive oil, olive fruits and basil leaves.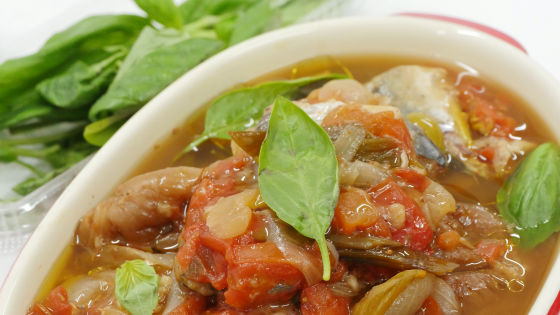 It is a small horse mackerel put into the pan as it is but it has no bone presence that makes you think, 'What is a bone?' If you smash a fluffy texture fish in your mouth, you will feel a bit boney texture, but it is the extent to which the mackerel bone of mackerel cans is even softened.



You can check how small horse mackerel is fluffy & horrible from the following movie.

I tried to squeeze the fish with 'electric pressure pot SR-MP300'-YouTube


Hard dry figs and tomatoes ...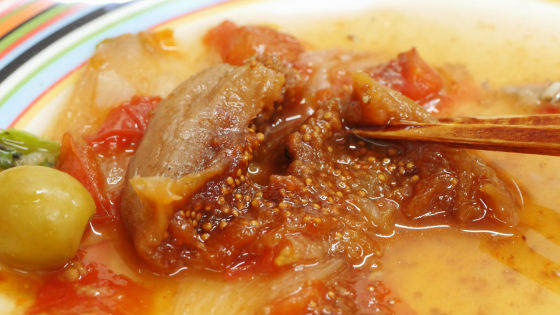 Everything, including green onion, was finished.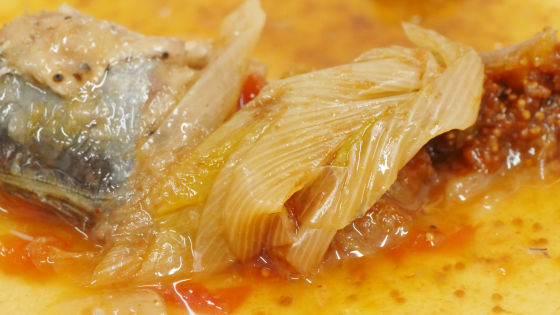 All soups are concentrated in the umami of the ingredients, and the taste is quite informative. It feels like you are in love with rice, bread and pasta.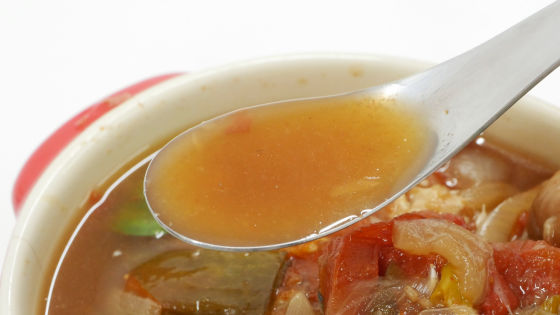 ◆ 'Low temperature cooking' which can not return to salad chicken of convenience store
Also, because SR-MP300 can be used as a low temperature cooker, I decided to make salad chicken by low temperature cooking. Ingredients are only chicken breast, salt, liquor and water.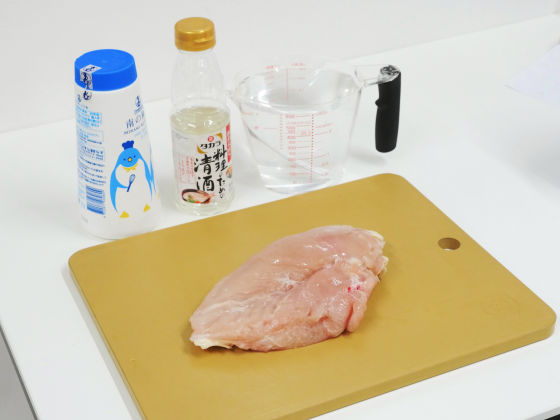 At first, the thick part is kept open with a knife so that the thickness of chicken breast becomes even so that the street of heat becomes even.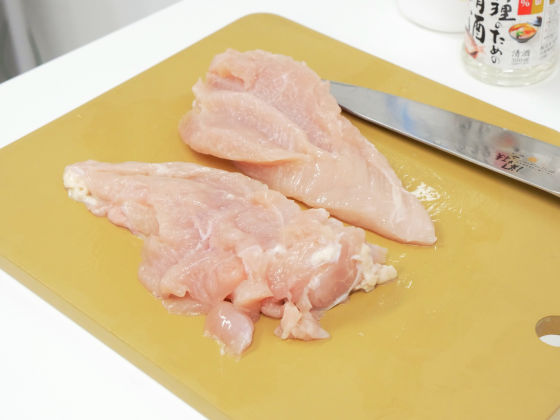 Put sake, water, salt and chicken breast in a pot ......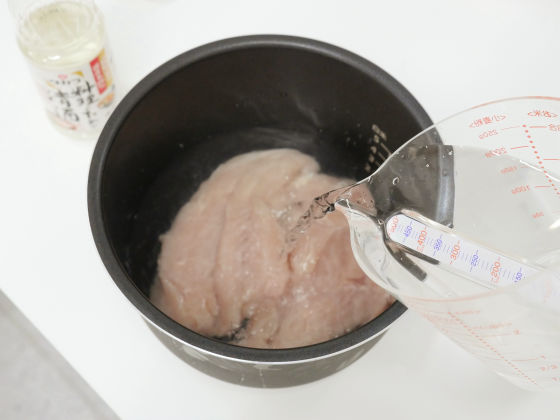 Select the 'Manual Cooking' menu. Low temperature cooking can be selected from 70 degrees and 85 degrees, but this time it was set as '85 degrees / 20 minutes' according to the recipe book.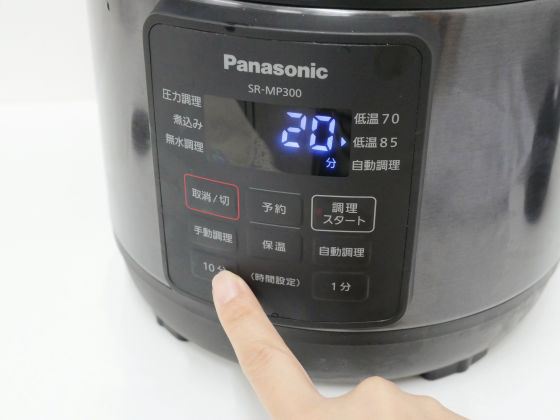 Low temperature cooking is not pressure cooking, so pressurization and decompression are unnecessary, and cooking is completed in about 40 minutes including the heating time.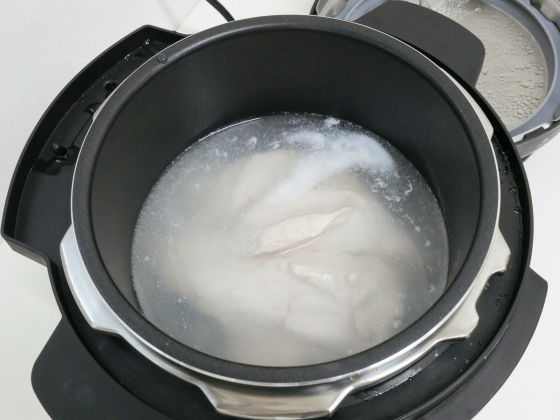 The finish is juicy and soft enough to be 'I can't go back to salad chicken in a convenience store ...'. When you heat the breast, it tends to stick, but all the taste and moisture are tightly confined, and the meat juice overflows with every bite. In addition, the editorial staff who usually use the low-temperature cooker ' Anova Precision Cooker ' says, 'Anova cooks at 70 degrees or less, so the texture is closer to rare, and different from SR-MP300's salad chicken. SR -In the case of MP300, it has been commented that it is juicy while it has a feeling of 'cooking' properly.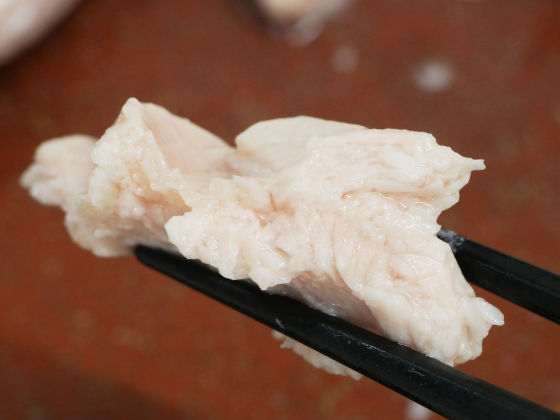 ◆ Butter chicken curry by reservation cooking
And since SR-MP300 can also make a pre-cooked meal 'prepare in the morning and complete it in the evening' for the automatic cooking menu, I actually tried it. Try cheese butter chicken curry.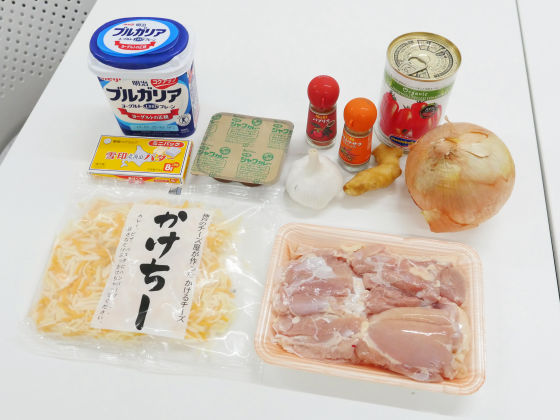 First, chop one onion and grate garlic and ginger.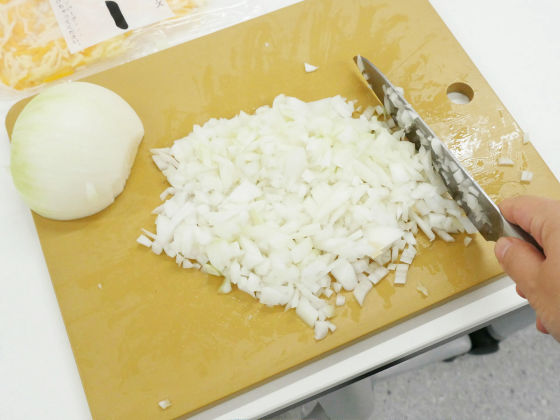 Cut the chicken thighs into bite-sized pieces ...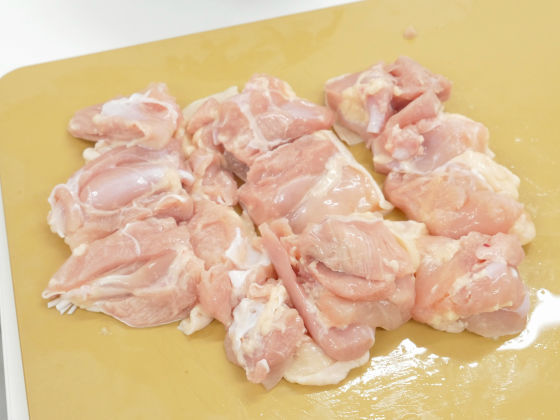 Add the onions, ginger, garlic, butter, garam, masala, paprika powder to a fry.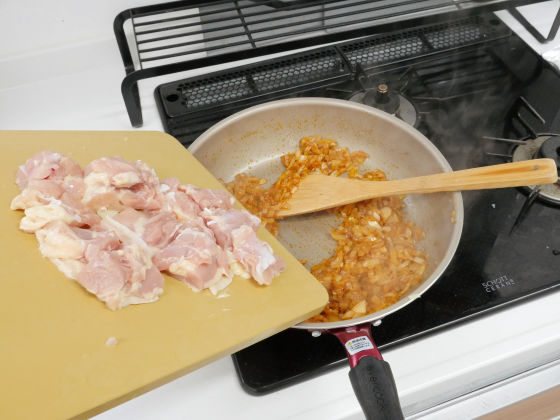 Put the fried ingredients in a pot ......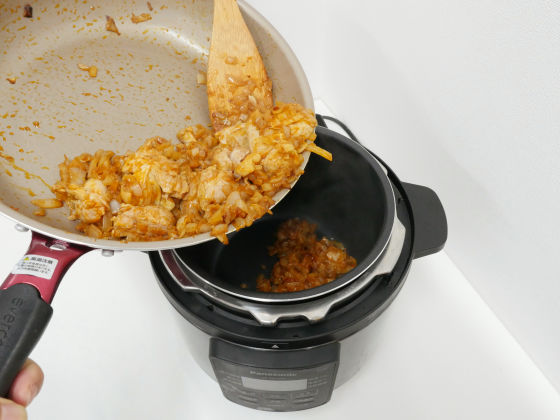 Water, tomato canned in water, salt, ketchup and so on.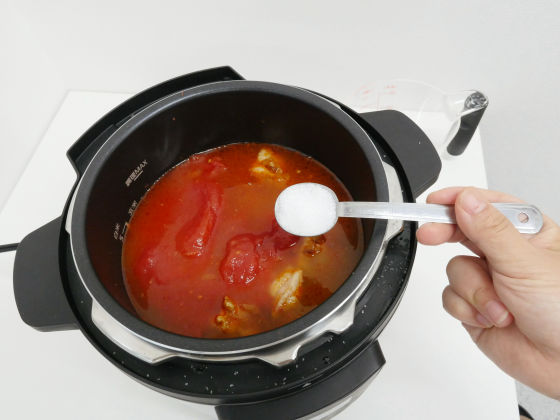 Close the lid and adjust the weight to 'sealed' ...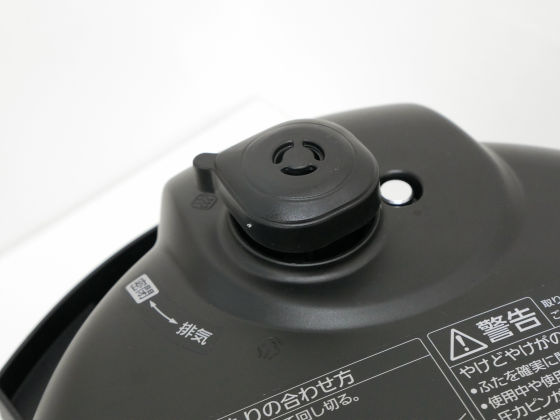 After selecting '1' which is a curry menu in 'automatic cooking', push 'reservation' button. You can set the completion time between 3 and 11 after booking.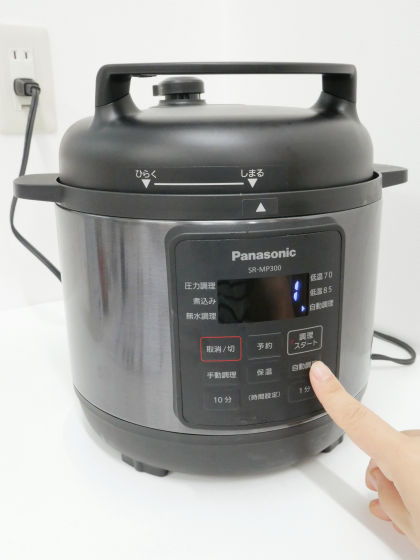 This time set 3 hours later and push 'Cooking start'.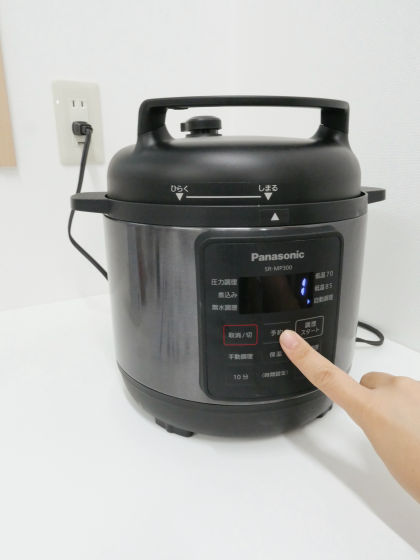 In the case of pre-cooking, is it safe to put the raw ingredients in the pan at room temperature? I am anxious about the point, but after pressing cooking start about 20 minutes, because heating and pressurization had started, it is not left standing at normal temperature for a long time, but once the temperature in the pan is raised Seems to be a spec In addition, it is only curry, meat and potatoes, simmered, healthy soup, brown rice, black beans, sweet sake that can be pre-cooked.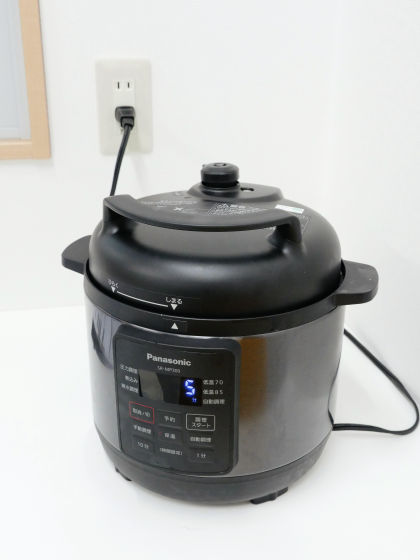 Three hours later, the sound was heard 'Peep' with pressure reduction processing completed. Open the lid once ...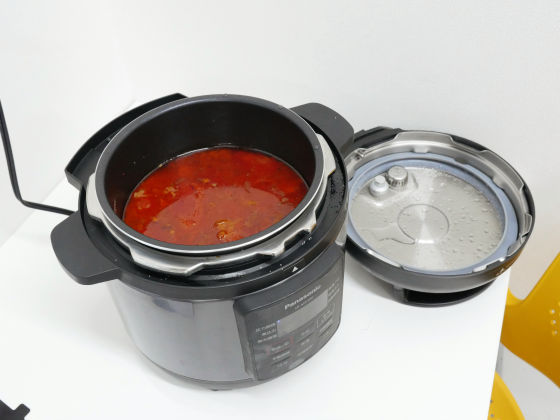 Add curry roux and heat it in 'simmer' mode this time. In the case of the slow cooker which cooks with the lid closed, it may be quite wet and it may be necessary to finish the finish in the pan, but in the case of the SR-MP300, the lid can be opened after the pressure cooking and the stew can be cooked It is a very convenient place.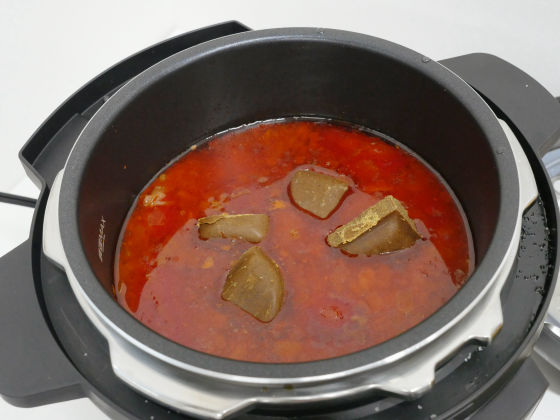 Finally add yogurt and let it boil for a while ...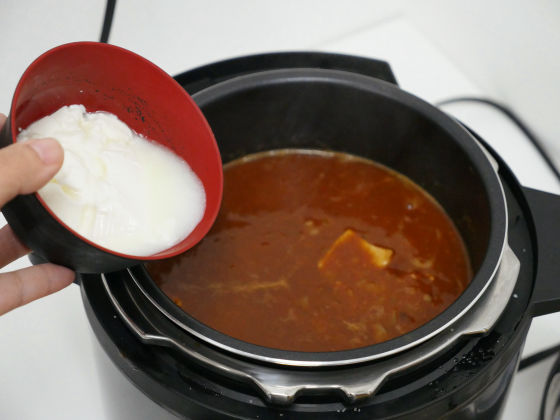 Topped with cheese that melts into the finish.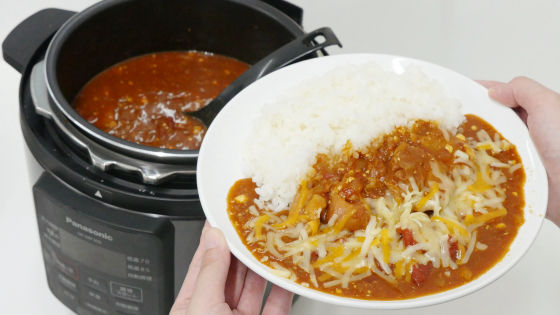 After eating, it is worth noting that the degree of completion of the meat. While solving the problem of 'slipping meat when boiled for a long time', the softness like boiling for a long time is realized. Just because you can eat this meat-containing curry, it is a degree of completeness that you think, 'Is it worthwhile to introduce an electric pressure cooker to your home ......?'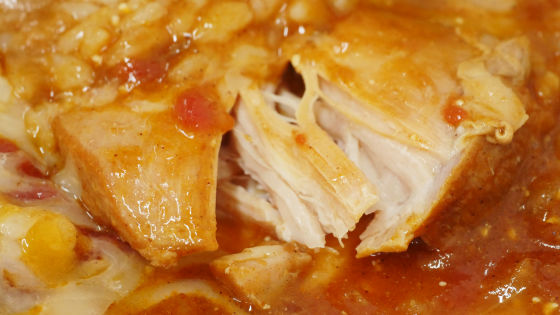 When it comes to pressure pots, they tend to think of Japanese foods such as simmered meat and meat and potatoes, but the recipe is so abundant that it is a good place for SR-MP300 to be able to make a variety of dishes such as tomato simmering and butter chicken curry, and even a feasting menu. Butter chicken curry, which has condensed tomato and onion umami, was also said to be 'the level that can be put out in the shop.'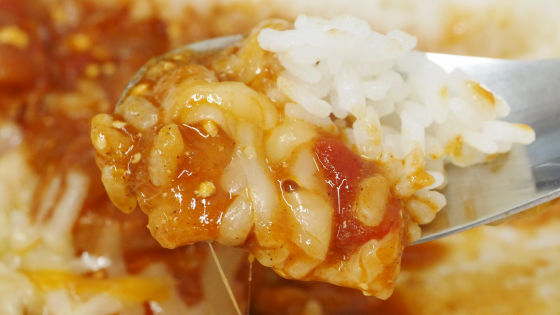 In addition, SR-MP300 can also be used as a rice cooker normally, and of course you can also make brown rice, white rice, rice porridge, cooked rice and so on.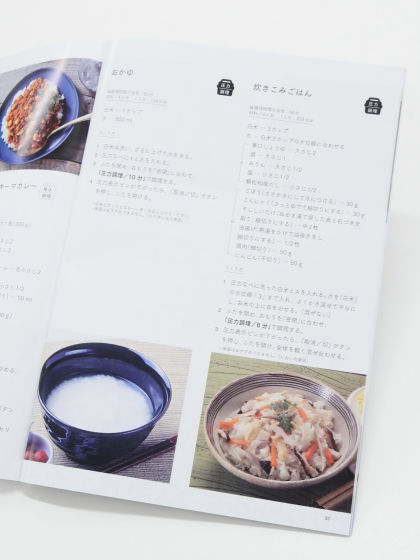 It is very painful black beans and simmering for a long time ...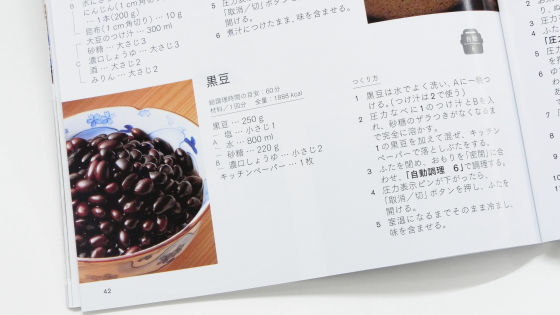 There is also a dessert menu, so we can respond to people who want to make a special but delicious food, as well as those who want to make a variety of dishes.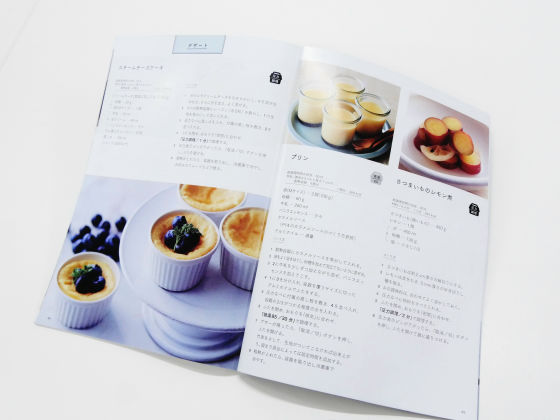 As of the time of article writing, the electric pressure pan SR-MP300 can be purchased from Amazon's tax-included 29,247 yen.

Amazon | Panasonic Microcomputer Electric Pressure Pan Black SR-MP300-K | Panasonic (Panasonic) | Electric Pressure Cooker