I tried eating 'Cotton Snow Candy Premium Gorotto Grape' with Mister Donut, which is a combination of fluffy icing ice and juicy grain grapes.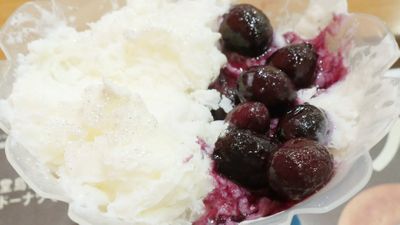 Mister Donut's summer staple ' Cotton Snow Candy ' is a sweet that is perfect for the hot season with fluffy ice like fluffy snow. In 2019, ' Cotton Snow Candy Premium ', which is a combination of cotton snow candy, flesh sauce and cut fruit, is being developed, and the third round ' Gurotto grape using grape from July 19 (Fri) 2019 'Has appeared. I have eaten quickly to see what it tastes like because it is shaved ice with plenty of grape flesh.

Cotton Snow Candy Premium, Cotton Snow Candy | New Products | Mister Donut
https://www.misterdonut.jp/m_menu/new/190524_001/#csc

Arrived at Mister Donut.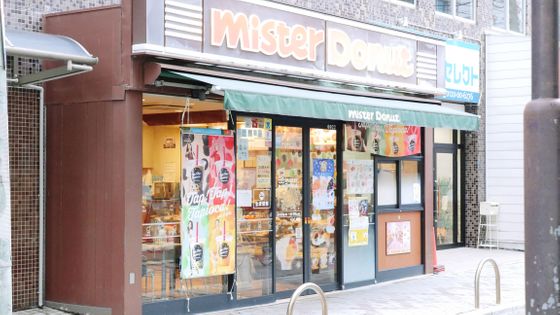 'Cotton snow candy premium Gotot grape' (tax-included 669 yen) was offered for a minute after ordering.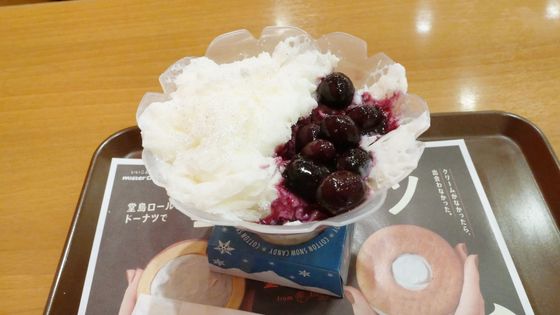 It looks like this when comparing the cup height to the iPhone 6s.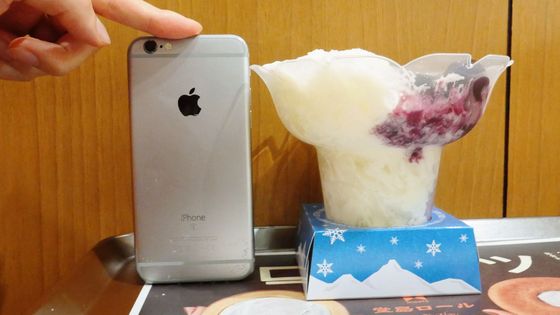 Fluffy texture is transmitted just by looking at the milk-flavored ice, which is covered with a whole-grained vines.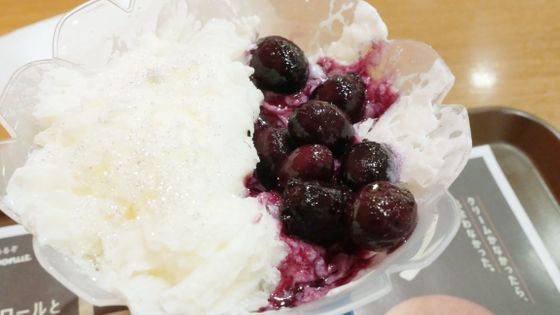 If you look closely, topped with sparkling sugar is on top of the shaved ice and fleshy sauce.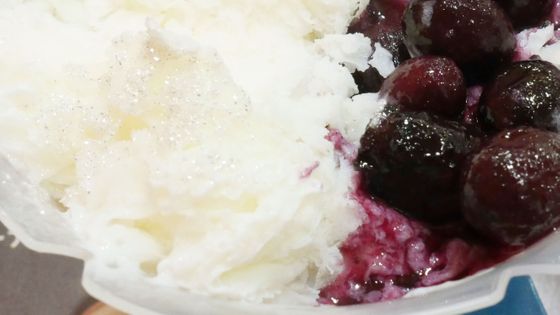 When you lift the cup, you can see that the sauce is also in the bottom part that has flowed from the top.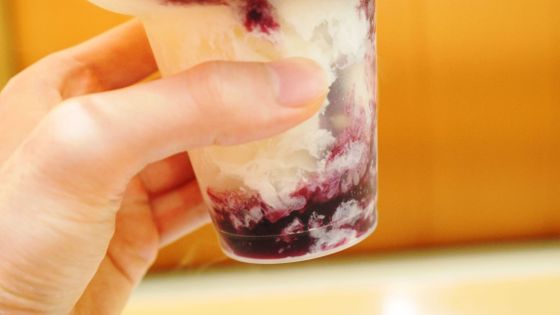 Cotton snow candy scraped ice was not like scraped ice that shattered the appearance of general ice, but it was like piled up thin layers of cloth. The spoon is smooth and smooth, unlike the general feeling of 'ice, sizzling' of scraped ice when it is scooped with a spoon.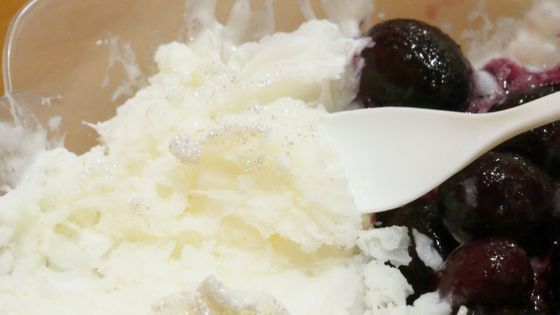 When I actually carry it to the mouth, as I saw, the shaved ice has a fluffy texture like cotton snow, and it melts into the mouth while leaving a slight sweet milk flavor.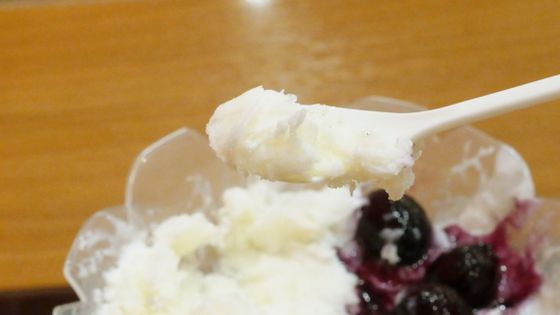 When I eat it with the flesh sauce, the skinned grapes are very juicy, and every bite the sweet juices overflow in my mouth. Of course, the skin can be eaten as it is, and the texture different from the flesh inside is accented. The sweetness of the grape is rich in fleshy meat, and it is perfectly compatible with the sweetened, milk-flavored ice.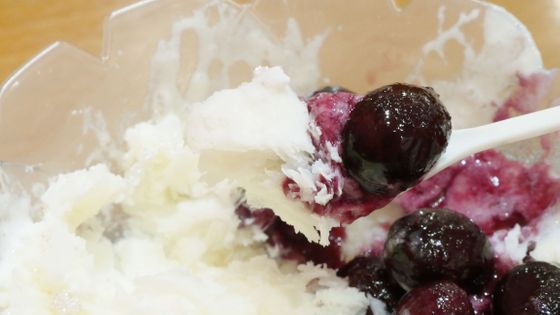 Since the bottom of the cup contains the flesh sauce, I could eat without getting tired even if the grapes were gone.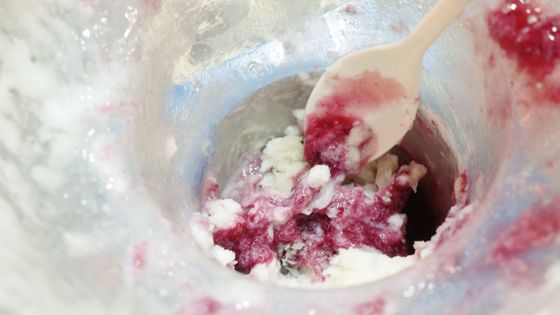 'Cotton Snow Candy Premium Burutto Grape' is tax-included 669 yen, and is limited as soon as each shop is out of stock.