'Marvel's SPIDER-MAN' achieves first place sales in superhero games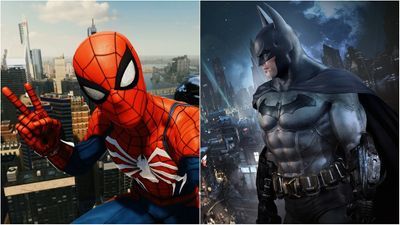 Marvel's SPIDER-MAN breaks the sales record of the popular movie Batman Arkham City , and it has become 'the best selling super hero game of all time,' revealed by a survey of market research company NPD focusing on game sales became.

Marvel's Spider-Man Is Now The Best Selling Superhero Game Ever-Game Informer
https://www.gameinformer.com/2019/07/18/marvels-spider-man-is-now-the-best-selling-superhero-game-ever

Marvel's Spider-Man Tops Batman: Arkham City as Best-Selling Superhero Game Ever According to NPD
https://www.dualshockers.com/marvels-spider-man-batman-arkham-city-best-selling-superhero-game/

'Marvel's SPIDER-MAN', released on September 7, 2018, is an open world action game developed by Insomniac Games . Read the following articles and you'll see in a single shot what Marvel's SPIDER-MAN is like.

Become a Spider-Man and fly around ultra-realistic New York City with the power of the movie, PS4 'Marvel's SPIDER-MAN' review-GIGAZINE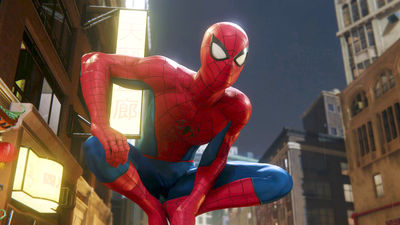 So far, the No. 1 selling game on the theme of superheroes was 'Batman Arkham City,' released on November 23, 2011. This game is an action game created as a sequel to the previous work ' Batman Arkham Asylum '. The PlayStation 3 version and the Xbox 360 version were released simultaneously, and they were ported to the PC and Wii U in response to a big hit.

Meanwhile, Matt Piscatella, an analyst at the game software market research company NPD, announced on Twitter that 'the best-selling superhero game is Marvel's SPIDER-MAN. Congratulations!' It is clear that Marvel's SPIDER-MAN has beaten the record of Batman Arkham City without waiting for one year from its release, and has jumped to first place in the past.

It's time for #ComicCon 2019 !

Video Games are a huge part of the Comic landscape.

Below are the lifetime sales leaders for Superhero Video Games from The NPD Group.

Congratulations to Marvel's Spider-Man, the best-selling Superhero Video Game of all-time in the US! Pic.twitter.com/2MF3jObYpH

— Mat Piscatella (@MatPiscatella) July 18, 2019


Marvel's SPIDER-MAN is known to have gained explosive popularity immediately after its release, and it has become the 'fastest selling game' in the United States and the United Kingdom .

In addition, the PlayStation official Twitter account is also reported that it has surpassed the world's cumulative sales of 3.3 million in 3 days from the release of this work, and recorded the fastest of PlayStation titles released by SIE.

"Marvel's Spider-Man" for PS4® is the fastest in the history of the PlayStation® title of SIE, and is a huge hit with a total of 3.3 million copies sold worldwide in three days!
Enjoy the ultimate open world action adventure! # SpiderManPS4 https://t.co/SeveoZoTH7 pic.twitter.com/kKIz8wgECU

— PlayStation official (@PlayStation_jp) September 22, 2018


It seems that Sony is at first glance at the popularity of Marvel's SPIDER-MAN, and Marvel's SPIDER-MAN is used in the performance comparison movie of the next-generation game console ' PlayStation 5 ' that Sony carried out at the financial results presentation meeting and the current machine. It has been.

Sony's official video comparing performance of PS4 Pro vs. next-gen PlayStation pic.twitter.com/2eUROxKFLq

— Takashi Mochizuki (@mochi_wsj) May 21, 2019


The Marvel's SPIDER-MAN show the popularity unabated even after the sale, 'prey of the black cat' additional download content 'those who succeed to the throne,' 'Silver Genealogy' and, DLC3 trilogy 'that includes these DLC sleeps is skyscrapers ' No ' has been released.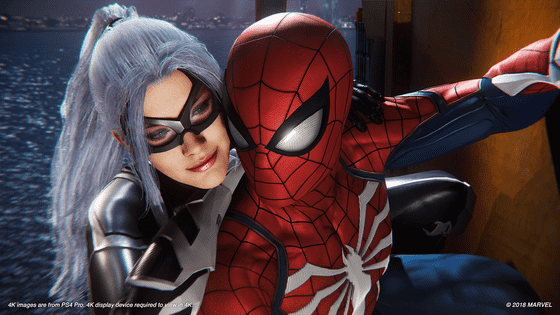 in Game, Posted by log1l_ks