Marugame noodles have been eaten with 'steamed udon noodles,' in which the umami taste of sweet and sour beef stains udon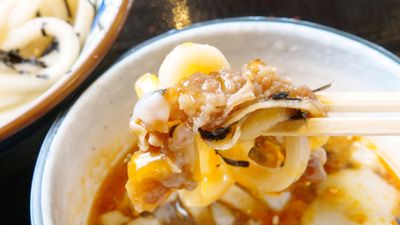 ' Ubi hot meat udon ' which pickles cold udon and beef in spicy sauce and ' chicken char shell green onion soba bukkake ' which added spice and vinegar to soft chicken char chew appears for a limited time from
Marugame noodles
You are I actually ate two cold udon noodles that are perfect for hot summer.
Perfect for early summer! Summer limited, delicious hot menu-'alive hot meat with udon' to be enjoyed with spicy oil with hot water and hot spring egg with beef and cold udon is sold from July 16
(PDF file) https://www.toridoll.com/ir/pdf/190710ut.pdf
Arrived at Marugame Seimen.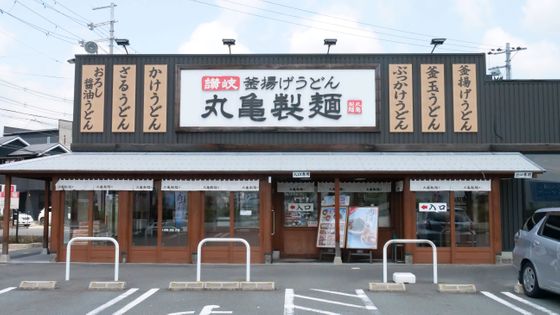 At the storefront, the target menu was widely appealing.



I'll order the 'steamed chicken udon' and 'chicken fried pork green onion' for the immediate purpose. There are no ingredients for the 'meat meat udon noodles' carried at the counter, and 'I forgot the meat ...?' He said, 'I will deliver meat first' A clerk called me out.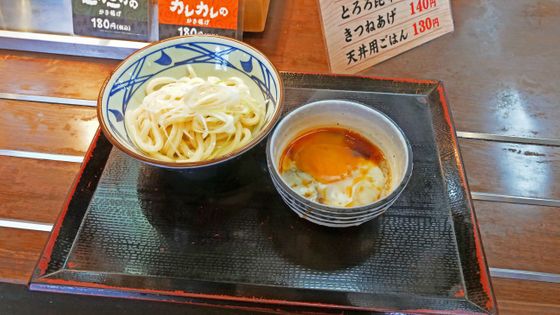 A clerk was grilling meat in a frying pan at the point where he went along the counter with the 'steamed udon'.



You can see how beef is cooked in front of you with plenty of sauce. As you wait while listening to the sound of 'Jew', you can see that your belly is simmering.



' Udon spicy meat udon ' (tax-included price 690 yen, large 790 yen, extra 890 yen) is a side menu limited menu, with noodle-style udon in which cold udon is pickled and eaten in spicy sauce. I ordered the order this time.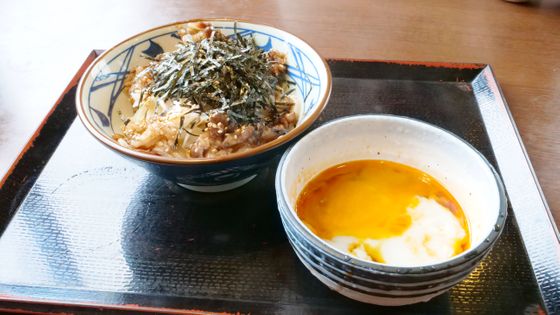 There are plenty of topped nori seaweed.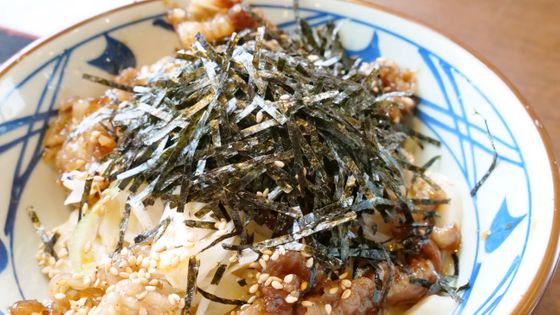 Below that you can see the beef.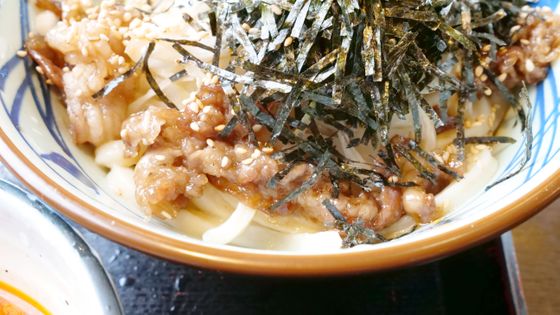 Spicy beef and noodles with sour sauce ...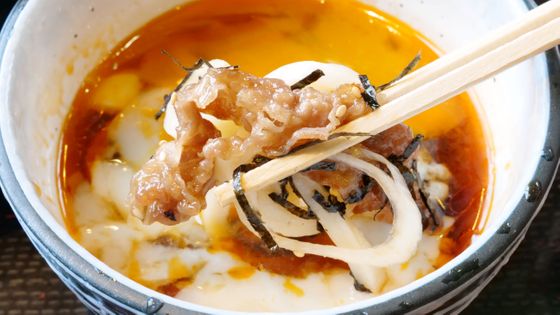 When I try to eat it, beef baked with sugar and soy sauce sauce has a very strong sweet and hot taste, and when it bites, it seems that the umami of the oil overflows. Spicy sauce with roasted sesame and sesame oil contains hot spring eggs. The sauce has a lot of sesame flavor, but the sweet and sour beef taste is won, and when it is combined with the hot spring egg taste, it tastes like 'fresh sukiyaki', and the taste also spreads to udon. The hot and spicy taste of white onion was accented by the sweet and spicy taste that tends to be monotonous.



We will also try eating ' Chirish pork green onion buckwheat ' (tax-included price average 640 yen, large 740 yen, extra 840 yen), which was launched on the same day. The amount is also similar.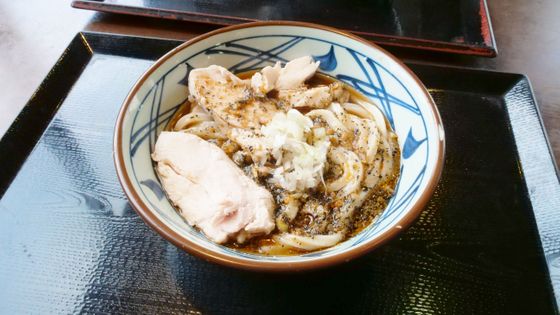 Udon noodles topped with fried chicken, green onions and black sesame seeds.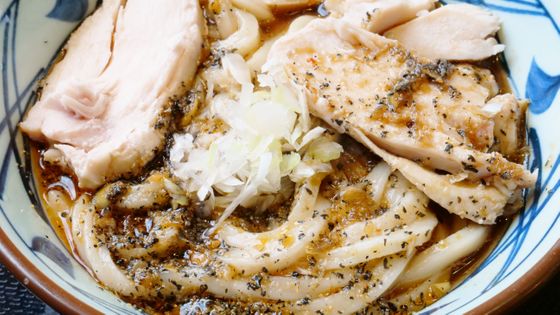 Chicken charshyu seems to have some red meat left, but it's like a fire that you don't need to bite.



Specially made daikon radish is a combination of vinegar with a stronger flavor than sour taste and green onion, and the mysterious taste of the impression of 'dressing' of salad rather than the image of 'tare'. As a result of the addition of this sauce to udon and chicken pork, it has a rather refreshing taste, but the menu that you may be able to eat even if you have black pepper or slightly hot taste in the mouth, even when you have no appetite is.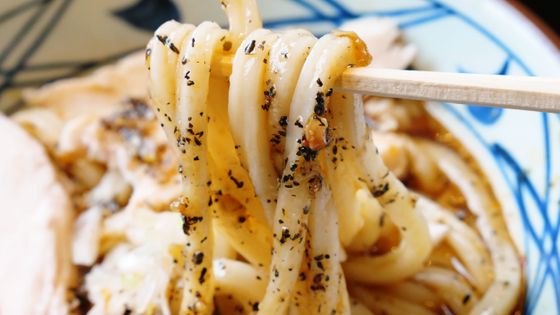 "Chicken fried green onion buckwheat noodles" are "Marugame noodles" and "menya street" except for roadside stores in Yamaguchi, Kyushu, and Okinawa, and some stores. Both are eaten for a limited time from Tuesday, July 16, 2019 to the end of August, 2019 at the store.