Apple has acquired multiple patents on automobiles, is proprietary development of self-driving cars still underway?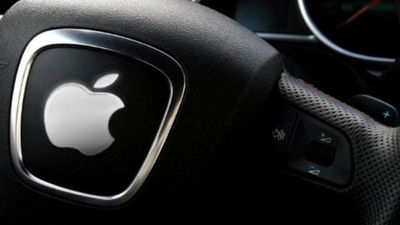 by Automobile Italia

Apple has been pushing the project Titan to develop autonomous vehicles since 2014. The project was rumored to have been carried out by a large-scale staffing in the beginning of 2019, and it was said that it might not be all right , but in July 2019, Apple acquired an automobile-related patent, and further Filed a new patent. It turned out that we are making steady progress.

Apple Car: 3 Futuristic Automotive Technologies Apple Patented Last Month | Inverse
https://www.inverse.com/article/57743-apple-car-project-titan-self-driving

Apple's patent issued July 2nd and 20th July 2019 relates to bumpers that use pressurized gas to expand and contract.

United States Patent and Trademark Office US00000010336290B120190702
https://pdfpiw.uspto.gov/.piw?Docid=10336290

United States Patent and Trademark Office US00000010343634B120190709
https://pdfpiw.uspto.gov/.piw?Docid=10343634

Both are bumpers on the side of the vehicle in the same way as airbags, and are intended to cushion the impact when the car collides with an obstacle.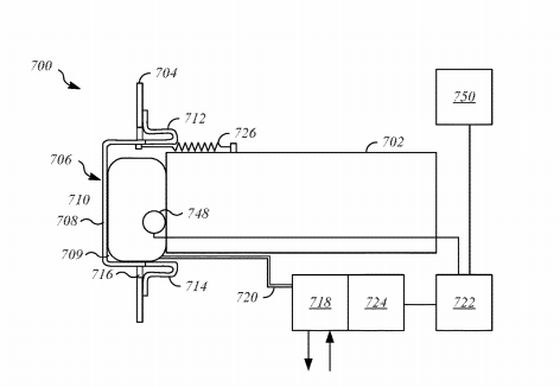 In addition, the patent obtained on July 16, 2019 is for a new type of suspension, to reduce tire friction when lateral force is applied to the car by strong centrifugal force, such as when bending a sharp curve. It seems to be a working smart suspension system.

United States Patent and Trademark Office US00000010351162B120190716
https://pdfpiw.uspto.gov/.piw?Docid=10351162

In addition, on July 11, Apple has filed a patent for non-contact charging of electric vehicle batteries in parking spaces and garages.

United States Patent and Trademark Office US020190210480A120190711
http://pdfaiw.uspto.gov/.aiw? Docid = 20190210480

The patent filed by Apple is that the transmitter installed in the parking space transmits wireless power to the receiver in the vehicle. Inverse stated that Apple's self-driving cars are not electric cars but hybrid cars, and inferred that this patent application may be anticipating the development of electric cars in the future.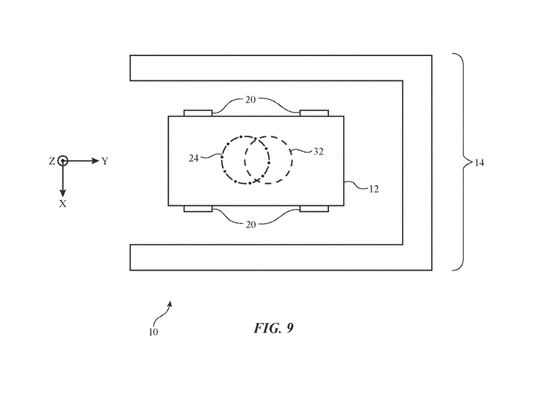 The project Titan was first known in February 2015 when Apple's vehicle with multiple cameras and radars attached was witnessed. As CarPlay , an operating system for car navigation systems, was released in 2014, the rumored 'Apple is developing an autonomous car?' It is reported that it has been promoting the Project Titan, which is an autonomous driving vehicle development plan from 2014.

Summary of 'Automotive Car' in-house development plan 'Titan' by Apple-GIGAZINE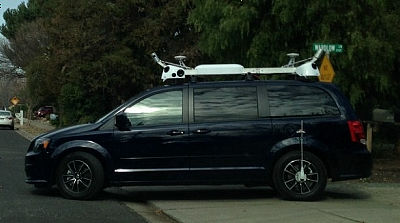 Even after that, Apple talked with the driving test center and pulled out an artificial intelligence expert from NVIDIA, and it was reported that Apple was fully advancing its autonomous car project. 2016, such as Apple's Tim Cook CEO is allude to the development of automatic operation vehicles remarks carried out, rumors was tinged with even more realistic. On the other hand, Project Titan was also reported that the plan was regularly reviewed and personnel reduction was being carried out, and it seemed that it could not be said that it was a smooth sailing.

Apple's car development plan 'Titan' has started workforce reduction, and a revision of the plan is pointed out-GIGAZINE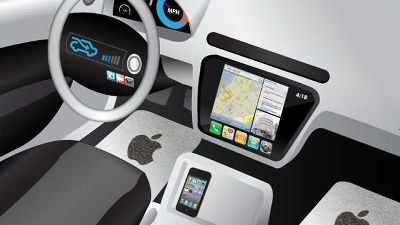 At WWDC 2017 , held in 2017 , Cook has officially acknowledged that 'We are focusing on autonomous driving systems,' and that Apple is developing an autonomous car.

'Apple is developing self-driving car technology,' CEO Tim Cook officially admits-GIGAZINE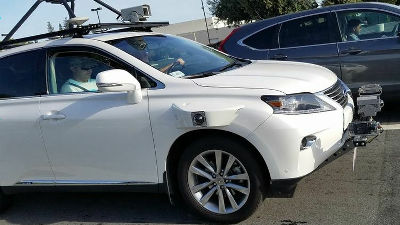 However, even though Apple has a wealth of environment and know-how to develop software, it has no experience in developing car body that is hardware. So, it was reported that Apple chose Volkswagen, a German car maker, as a partner company for manufacturing autonomous vehicles.

Partner for Apple's Auto Driving Car Project settled on Volkswagen-GIGAZINE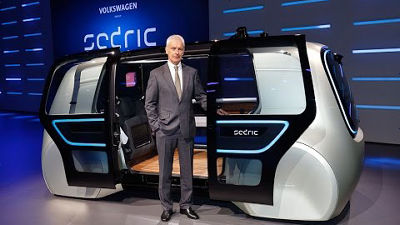 Although it was a project Titan who decided that the partner company was finally decided to proceed well, Apple cut a project member by more than 200 people in January 2019, and fired a large-scale company that fired 190 people in February of the same year I will do my best. Although Apple stated that 'the development of self-driving cars is still in progress,' some saw that this personnel reduction had a major impact on the progress of the Project Titan.

Apple slams 190 employees, affects auto-driving car development project 'Titan'-GIGAZINE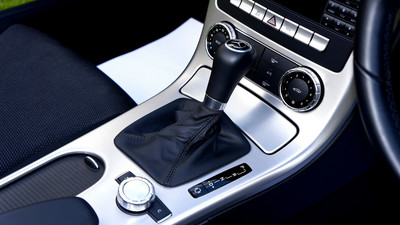 The patent for bumper and suspension is the one that was applied in 2016, but because it is a new application for non-contact charging to the battery of the car, Apple has been involved despite the complicated circumstances involved. Inverse predicts that development of autonomous vehicles in Japan will be underway unstoppable. In addition, analysts have done a number of predictions about Apple products Minchi Kuo said, the car to the development of Apple and will become apparent during the period from 2023 2025 was mentioned .