We have eaten 'Silo Noir Hokkaido melon' where soft cream and thick melon cream melt in Hoka hokkadenish at Komeda coffee shop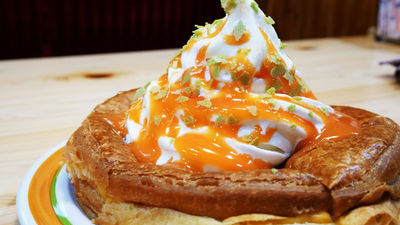 ' Siro Noir Hokkaido melon ' is a new addition to the popular dessert 'Sillow Noir' from Komeda Coffee, using melon sauce and Yubari melon cream from Hokkaido as luxury. I went to the Komeda Coffee Store to enjoy the cool, cold soft cream that is perfect for the hot summer, with the rich sweetness and mellow aroma of melon cream and melon sauce.

It is the appearance of the season's Sir Noir 'Hokkaido melon'! Place Komeda Coffee Store
http://www.komeda.co.jp/info/campaign.php#id_2268

Arrive at Komeda Coffee Store.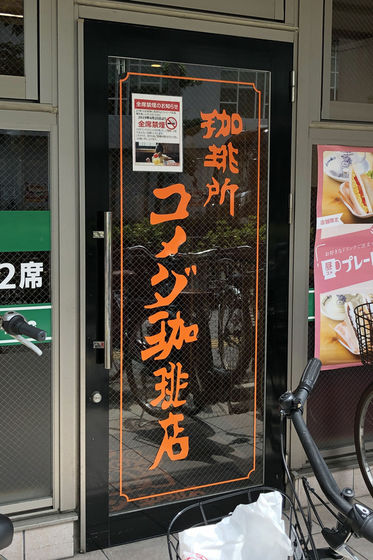 When you enter the store, discover the newly released 'Silo Noir Hokkaido Melon' in the menu. The selling price is usually 750 yen including tax and 550 yen including mini size.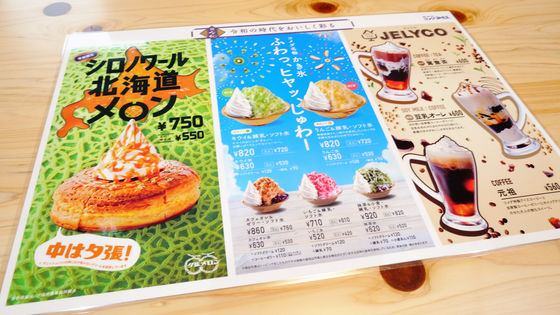 A few minutes after ordering, the target Sironoir Hokkaido melon arrives in minutes.



Soft cream is placed on the quartered danish bread, and Yubari melon sauce and green hueyantine are topped there.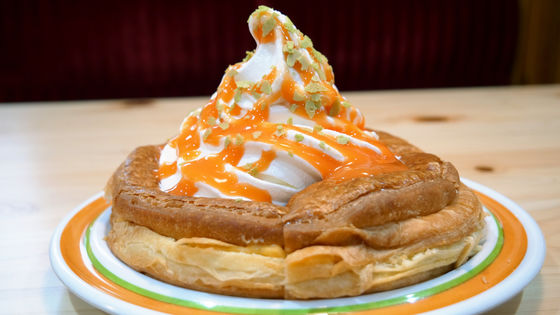 The green one in the bright orange sauce is Huiyantine, which is a thin baked crepe-like pastry.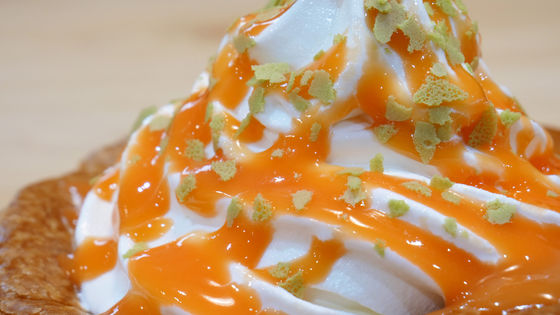 The diameter is a bit larger than the iPhone X.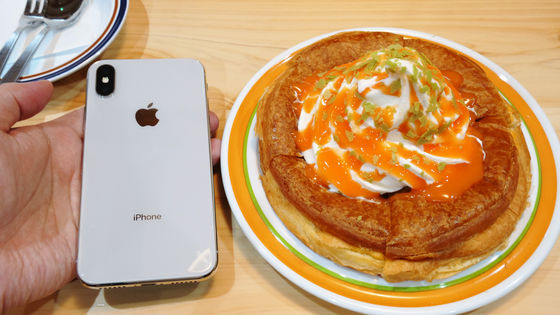 Vertical height is about this.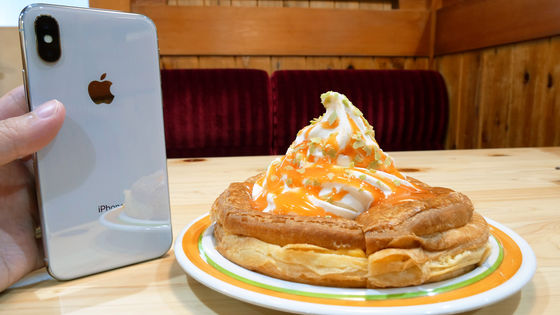 When you actually eat it, the soft cream is rich in melon sauce, and you can enjoy the mellow aroma of the melon. Hui Yantine has almost no taste, but it is perfect for a soft cream accent with a smooth texture.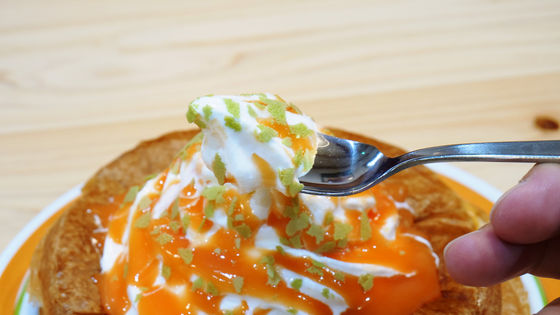 Then try to eat the danish bread part. The danish bread is warm in warm, so the soft cream melts and you can enjoy the warm part of the bread and the cool, cold part of the soft cream at the same time. Yubari melon cream is sanded between danish pans, and this cream is so thick and sweet that it seems like the overall balance is better if you eat with a soft cream that is colder than eating with cream & danish alone Yes.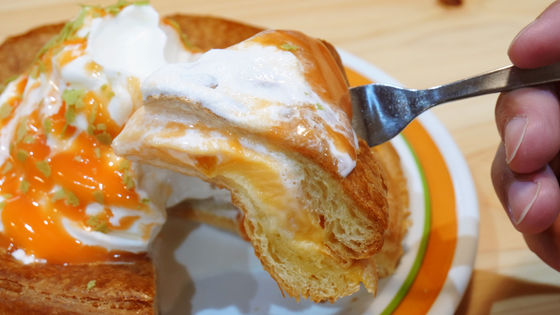 As time passes, the soft cream melts and the Danish bread also absorbs moisture, so it is good to eat the bread while it is warm.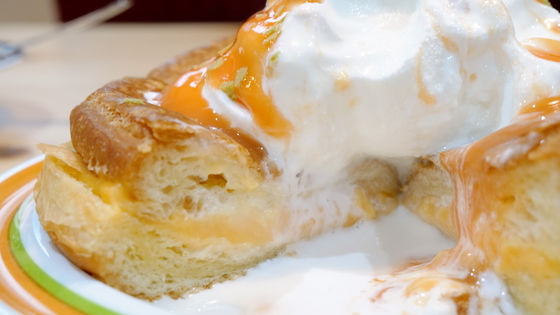 In addition, 'Silo Noir Hokkaido melon' is a limited time sale from July 16, 2019 to the end of September 2019, and is being sold at Komeda Coffee stores nationwide excluding some stores.