India's Chandra Yarn 2 aiming for the fourth landing on the moon is canceled from launch one hour before launch time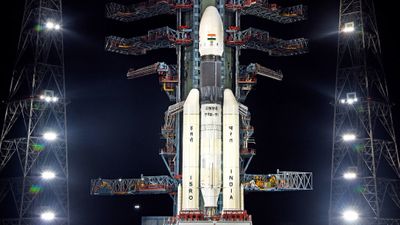 The Indian Space Research Organization (ISRO) launched the Indian lunar explorer
Chandrayaan 2,
which was scheduled for 2:51 am on July 15, 2019 (6:21 am Japan time) We announced that it was canceled. Authorities say that the launch has been canceled due to 'technical problems', but the details of the cause are not clear.
Fuel leak in cryogenic engine led to Chandrayaan 2 mission's call off moments ahead of launch: Isro | India News – India TV
https://www.indiatvnews.com/news/india-chandrayaan-2-launch-aborted-due-to-leakage-in-engine-new-date-for-moon-mission-launch-isro-535201
India races for launch fix after Moon mission aborted | AFP.com
https://www.afp.com/en/news/3954/india-races-launch-fix-after-moon-mission-aborted-doc-1ir9d73
After Delay of Chandrayaan-2 Launch, Indians Are Disappointed but Confident-The New York Times
https://www.nytimes.com/2019/07/15/world/asia/india-moon-rocket-launch-delayed.html
At the press conference held on June 12, 2019, the Indian Space Research Organization (ISRO) announced that it will launch a rocket equipped with an Indian lunar surface probe on July 15, 2019. If successful, India was expected to become the fourth soft landing on the moon in the world.
Reveals all the details of the space expansion plan that India aims to become 'the fourth space powerhouse'-GIGAZINE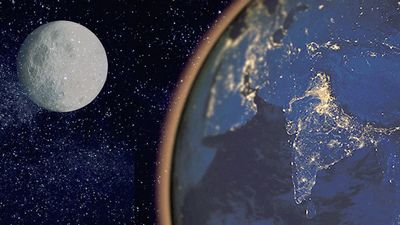 However, the countdown timer suddenly stops 56 minutes and 24 seconds before 2:51 am (6:21 am Japan time), which was the scheduled launch time.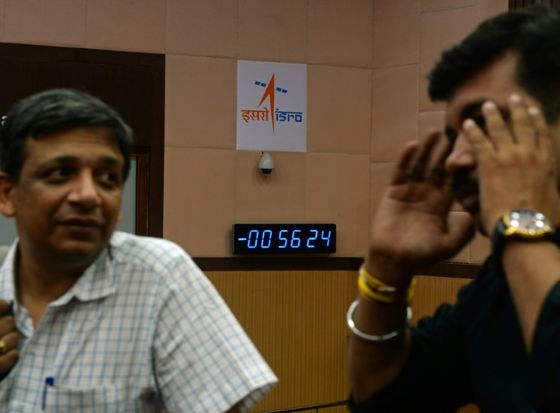 By posting on the official Twitter account, ISRO has announced that it has decided to forgo launch as a precautionary measure because it discovered a technical issue an hour before launch.

A technical snag was observed in launch vehicle system at 1 hour before the launch. As a measure of abundant precaution,

#Chandrayaan 2 launch has been called off today. Revised launch date will be announced later. — ISRO (@isro) July 14, 2019


The adjusted launch date will be announced later, but according to unconfirmed information obtained by India TV , the launch is very likely to be August 2019. Also, Ravi Gupta of the Indian Defense Research and Development Organization , who was interviewed by AFP, evaluated that 'due to be cautious, the postponement of launch was a decision to stop,' while 'the launch is delayed for 2 to 3 months. 'I wonder if it's not.'

Authorities have not identified the cause of the cancellation of the launch of the Chandra Yarn-2 rocket, but India TV reports that 'the rocket engine is likely to have had a fuel leak.' . The GSLV-III rocket known as the problem, known as Barhubari, is a pure Indian rocket developed by ISRO, and will be used in this mission as well as a manned space flight mission from India scheduled for 2022.

GSLVM kIII-M1 rocket equipped with Chandra Yarn 2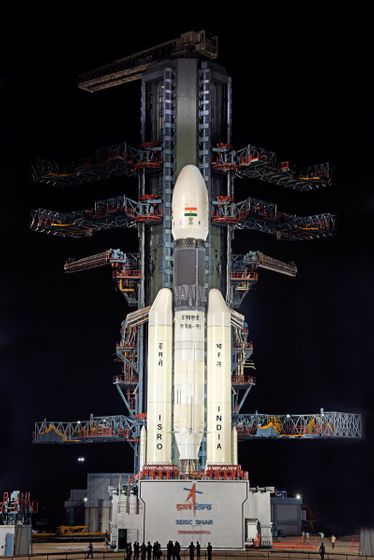 by ISRO

'We have been watching the news of Chandra Yarn on PC for a long time,' said Mr. Namrata Bera, who teaches space engineering at a school outside New Delhi, India. I believe the mission will be absolutely successful. '