Movie 'HELLO WORLD' latest preview video released, SF youth love story approaching the secret of the world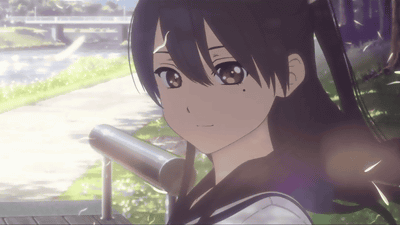 The latest trailer with the theme song of the latest work '
HELLO WORLD
' by
Tomohiko Ito
who made 'The
Movie version Sword Art Online -Ornal Scales
' a big hit has been released. In this work, the experimental project '
2027 Sound
' formed with
OKAMOTO'S
as a hub is in charge of music based on the concept of 'creating the form of new movie music by the most interesting artists'.
Movie 'HELLO WORLD' notice [Friday, September 20, 2019]-YouTube
'This town, me, you ...'



'The world I thought was real ...'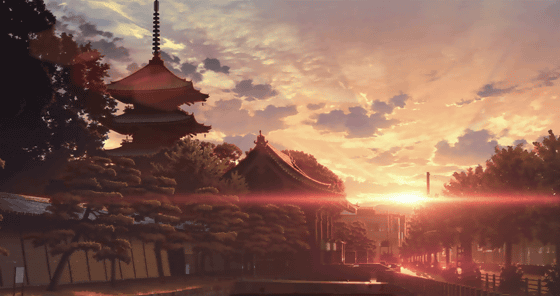 'All, just Record was'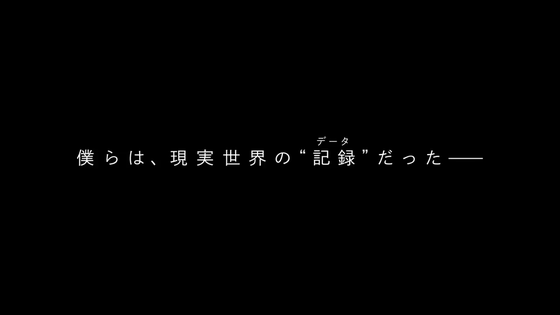 The stage of the work is Kyoto in 2027




Shy high school student, Hard book Real (Voice: Takumi Kitamura )




Before that, Katagaki Naomi (voice:
Matsuzaka Tori
), who said, 'I came from the future in 10 years,' appears in 'To make her for you.'



Naozumi is thinking that one of the classmates working with the library members together (voice:
Minami Hamabe
)



Two people of good atmosphere




It's a real reality looking at a smartphone. Apparently, the relationship seems to be developing nicely.




But Naomi shed tears.




'The accident happened shortly after we first got to know each other,' says Naomi.



Naomi and Naomi cooperate to protect the bribe.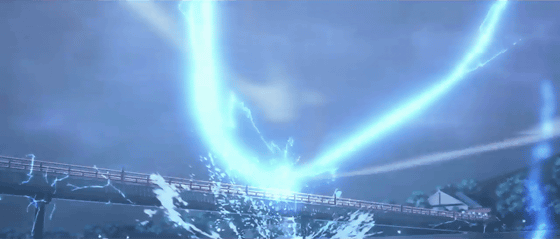 Grains of various colors and disappears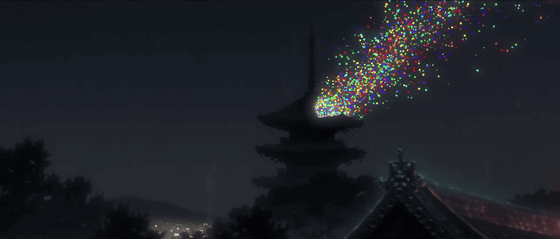 'Even if the world is broken'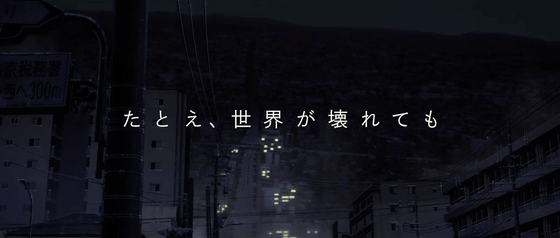 Can Naoumi protect and protect the grapes?



Awakening wolf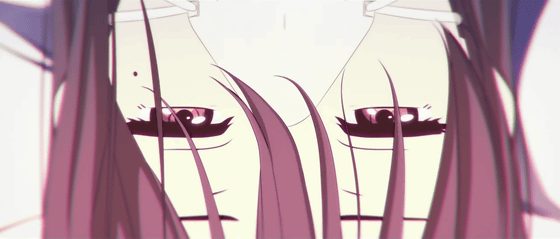 The movie 'HELLO WORLD' will be released on September 20, 2019 (Fri).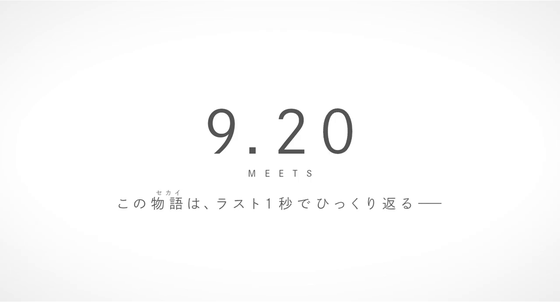 The catch phrase is 'I want to see you again, even if the world is broken'-the poster looks like this.



Music is handled by the project '2027 Sound' where OKAMOTO'S, Official 髭 dism, Nulbarich, OBKR, Yaffle, STUTS, and BRIAN SHINSEKAI are gathered together, and OKAMOTO 'S 'New World', Official 髭 dism 'Yesterday', Nulbrich In addition to 3 theme songs of 'Lost Game', he also produces 43 songs. AAAMYYY participates in the OP song vocal. You can listen to 'New World' and 'Yesterday' in the trailer released this time.

Mr. Kitamura, who plays a direct role in the music activity as 'DISH //', has a deep relationship with OKAMOTO'S and has appeared in the 'Dancing Boy' MV.

OKAMOTO'S 'Dancing Boy' MUSIC VIDEO-YouTube


The comments from each artist are as follows.

Mr. Takumi Kitamura:
I felt that the world was expanding by seeing the video of the work that I appeared in voice. I want to see the finished form quickly.

(About 2027 Sound) I saw for the first time a series of ugly musicians who are responsible for so many music scenes.
I think that the chemical reaction is happening by the gathering of these people. I have only my favorite artist.
This time, I was allowed to join with Matsusaka Tori and Minami Hamabe, but I thought that it was as ugly casting as two of you. I think that it is quite happy to be able to listen to the music in a special space with a large speaker called a cinema.

(About OKAMOTO'S, who is in charge of the theme song this time) The music that OKAMOTO'S produces is different in energy. It's a difficult music and I think each skill is great. Mr. Hama Kamoto, who is based, is my favorite bassist in Japan. It was a great honor for me to hear OKAMOTO'S do the music.

OKAMOTO'S:
It was the first movie music production for OKAMOTO'S. Only the script is handed over and production starts from there, and the song written up immediately is the theme song 'New World' and no director except 'New World'! And, when I was told clearly, I was very happy, and I wrote little by little so that the music in the play was guided by this song, with the odd belief that there was no more. The music teamed up with the musicians around us, 2027 Sound, to create a sound that we can not do alone and that we can not make, with our credible friends. I also remember the line quite a bit, even while thinking of the song while the voice of Mr. Kitamura Takumi-kun. For the first time ever I was involved in filmmaking and I loved this film from the bottom of my heart.
That this movie, which is a beloved child and a lot of people, will reach many people, and the music of 2027 Sound is between the audience and the movie
I hope that it will be like a bridge.

Official Werewolf dism:
The point was that films that various artists worked on making sound were attractive, and the world view of "HELLO WORLD" was instantly liked. It is important to express the strength of mind that thinks of people and the suffering that lies behind it on a beautiful melody.

Nulbarich:
I was very happy to be in charge of film music (thematic song) as Nulbarian because I was the first experience, and at the same time I thought how to do it.
However, because it is linked to the direction that we want to try, including a sense of scale in a very important scene in the play, we were able to think naturally if we could firmly show ourselves.
I made assimilate the hero and myself, and made it with the image that I got in there as my own words.
Since I usually express in sound and words based on what I felt, it was difficult for me to be a main character.

◆ 'HELLO WORLD' work information
Director: Tomohiko Ito
Screenplay: Wild boar Mado
Character design: Horiguchi Yukiko
Animation production: Graphinica
Distribution: Toho
Official movie site: https://hello-world-movie.com/
© 2019 'HELLO WORLD' Production Committee