Google's Ad Distribution Service 'Google Adsense' iOS · Android app will be discontinued in 2019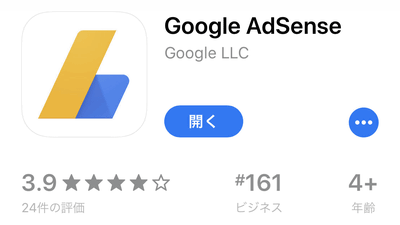 It was announced on the official blog that Google's ad delivery service '
Google Adsense
' plans to abolish the dedicated apps provided for
iOS
and
Android
within 2019.
Inside AdSense: Upcoming changes to the AdSense mobile experience
https://adsense.googleblog.com/2019/07/intention-to-deprecate-apps.html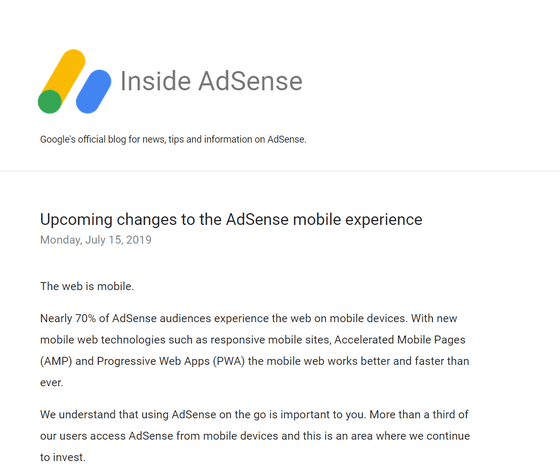 Google killing AdSense for Android and iOS this year-9to5 Google
https://9to5google.com/2019/07/15/google-killing-adsense-apps/
According to Andrew Gildfind, product manager for Google AdSense, about 70% of Google AdSense users use the web from their mobile devices. For example, websites for mobile that support responsive design, '
AMP
' that can display mobile pages with no latency proposed by Google, and '
PWA
' that displays websites for mobile in the same way as apps, etc. With the development of technology, web surfing on mobile devices has become faster than ever.
Therefore, 'We understand that it is very important for users to be able to check Google AdSense from mobile devices,' Google notes. In fact, more than a third of Google AdSense users are accessing Google AdSense from their mobile devices, so improving the user experience for mobile users is also important to Google.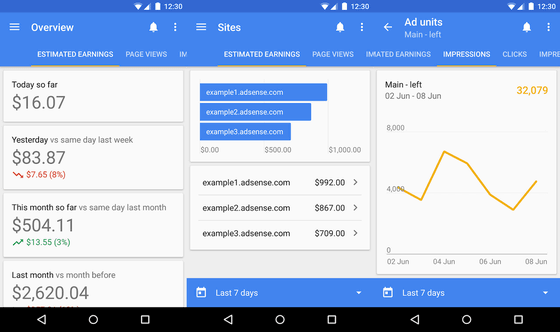 It is important for Google to enable users to focus on creating great content while maintaining the soundness of their account, and aims to make Google AdSense work as a useful tool to notice problems and opportunities for that. And that.

On top of that, as a result of reviewing the existing Google Adsense app, it seems that it became necessary to reconsider the mobile strategy. Google said, 'Investing in a common web application that supports all platforms should make it possible to deliver mobile-optimized Google AdSense functionality much more quickly than it is now,' said the Google AdSense app. We have declared a radical review of the

Along with that, Google announced the improvement of Google AdSense's mobile web interface in late 2019, and announced that the Google AdSense app provided for iOS and Android will be discontinued within the next few months. The existing Google Adsense app will be removed from the app store in 2019.