'Public Domain Movies' comes as free viewing of out-of-copyright movies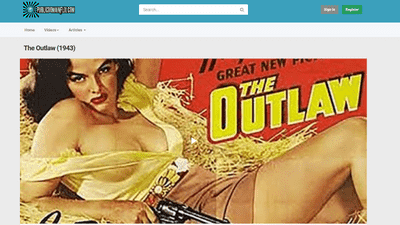 Although intellectual property such as movie works is protected by copyright and can not be released on the web without permission, if the term of copyright protection expires, it becomes a
public domain
and, in principle, anyone can freely release it. It will be possible. You can watch '
Public Domain Movies
', which is a collection of movies in such public domain.
Public Domain Movies-Watch Free Videos Online
https://publicdomainflix.com/
This is where the above URL is accessed. '
The Outlaw
' (Dai '
rogue
because') of the movie that the thumbnail is displayed, ... when you click the play button in the center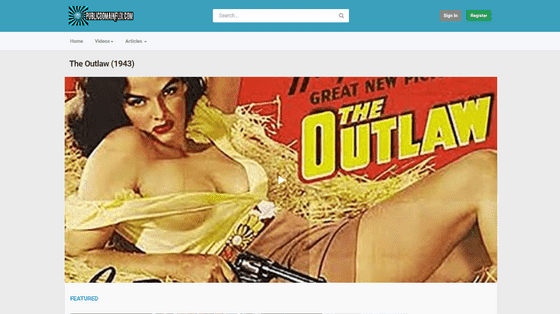 The movie has started. It seems that the video shows what has been uploaded to YouTube with some player functions limited.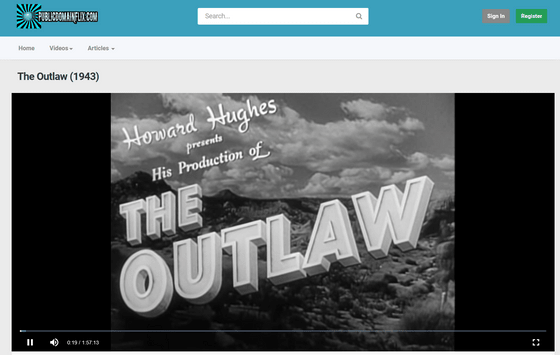 Click 'Videos' and you will see genres such as 'New Arrival', 'Popular', 'Horror', 'Action' and 'SF'. Click 'Horror' to try it.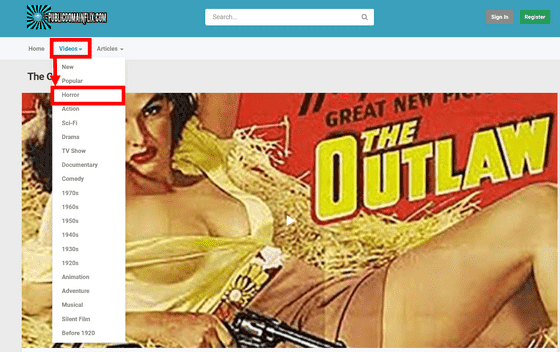 Then, the work classified as a horror movie was displayed. Among the works classified in the horror category are '
Nosferatu
' (Japanese title '
Vampire Nosferatu
') known as the origin of horror movies dealing with
vampires,
and George A. Romero, a monumental work of zombie movies. There was also the director's '
Night of the Living Dead
' (Japanese title '
Night of the Living Dead
').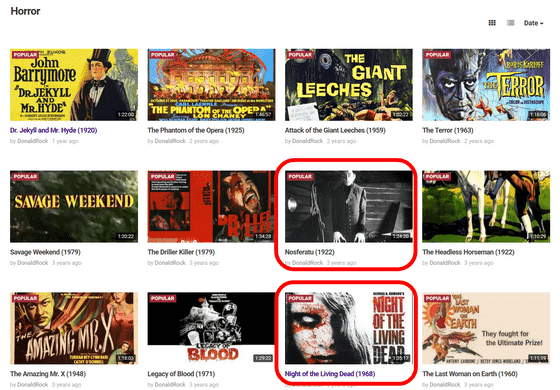 As well as live-action movies, there are animation categories. Most of them are propaganda works created during World War II, but there was also Gulliver's Travels (Japanese title ' Gulliver's Travels '), produced by Freysha Studios known for ' Popai '.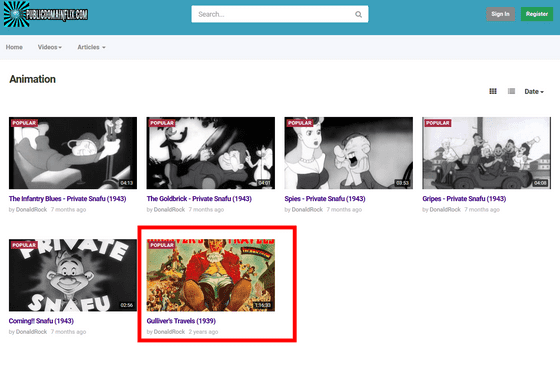 If you move your character so vividly that you don't think it was made in 1939, even if you close your eyes on image quality, you will be able to get through well in modern times.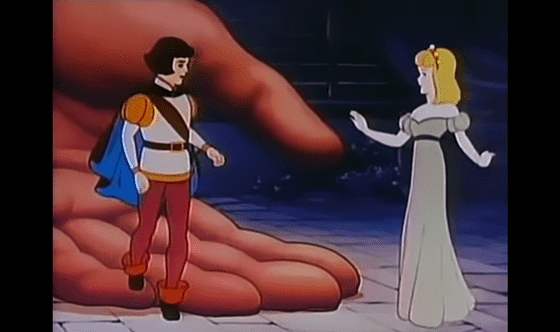 The caption says, 'In 1939, Paramount Pictures had full rights, but it was guessed that it became a public domain since it was not updated.'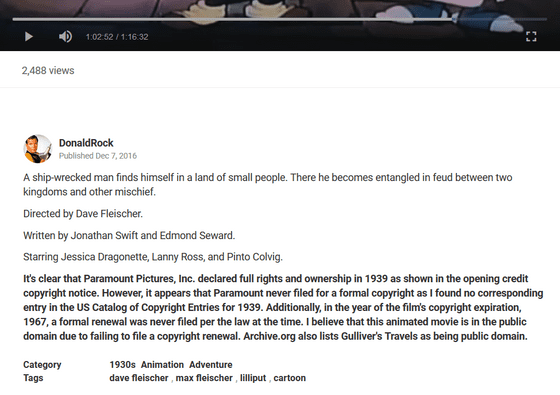 It was
introduced
to Wikipedia as a
public domain
. In this way, movies in Public Domain Movies are posted after the administrator,
Donald Rock
, has checked if it is in the public domain.



Public Domain Movies can be used without registration, but after clicking 'Register' in the upper right, ...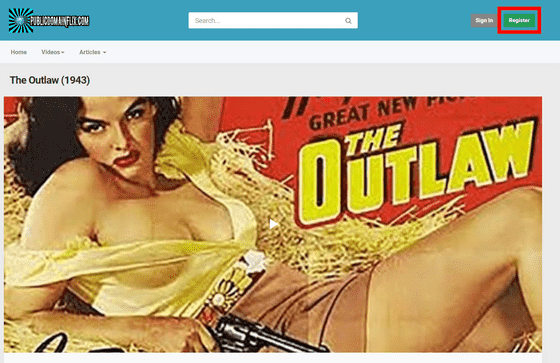 Enter 'Name', 'User Name', 'Email Address', 'Password', 'Area' etc. and click 'Register' at the bottom to register.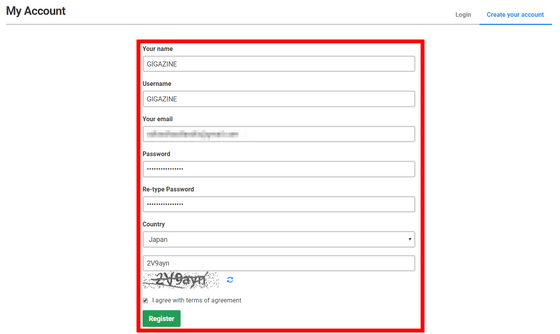 Once registered, it is possible to register movies in playlists such as 'View Later' and 'Favorites'.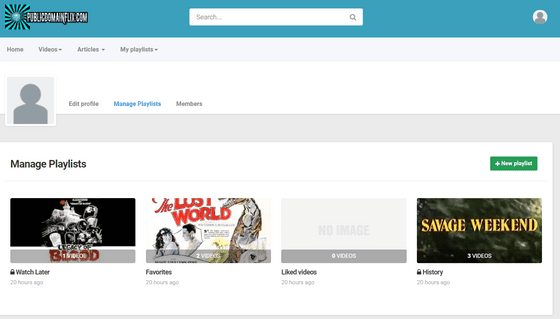 in Movie, Posted by log1l_ks