MOD to change 'Metal Gear Solid V' snake to 'John Wick' Keanu Reeves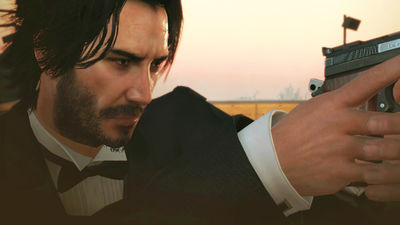 In the popular stealth action ' Metal Gear Solid V Phantom Payne ' PC version released in 2015, a mod to replace the face of the main character Snake with Keanu Reeves, who plays the legendary killer in the movie ' John Wick ', is released You are

A Keanu Reeves Mod For Metal Gear Solid V
https://kotaku.com/a-keanu-reeves-mod-for-metal-gear-solid-v-1836227375

Keanu Reeves Mod Makes 'Metal Gear Solid' Even More Breathtaking-Geek.com
https://www.geek.com/games/keanu-reeves-mod-makes-metal-gear-solid-even-more-breathtaking-1795188/

A game-based media IGN has released a movie of 'Metal Gear Solid V Phantom Pane' with this mod applied.

Keanu Reeves in Metal Gear Solid 5 Mod-YouTube


Keanu Reeves has a terminal ' iDROID ' that Snake uses to manage information. The artificial hand in the left arm is the same as it is just changing the face.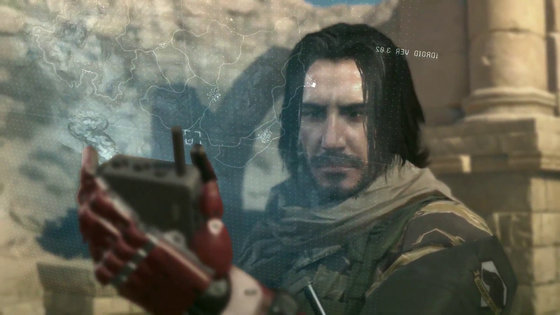 Also, in the movie below, Shirrako of YouTuber actually plays the game with MOD applied.

John Wick Gameplay Mod-Metal Gear Solid 5 [4K 60FPS]-YouTube


A snake with the face of Keanu Reeves wears a tuxedo and fights against the enemy with a weapon.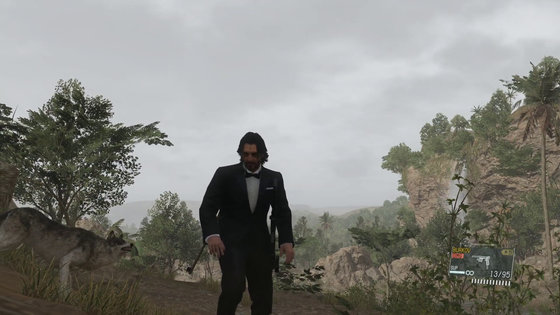 Keanu Reeves moves forward.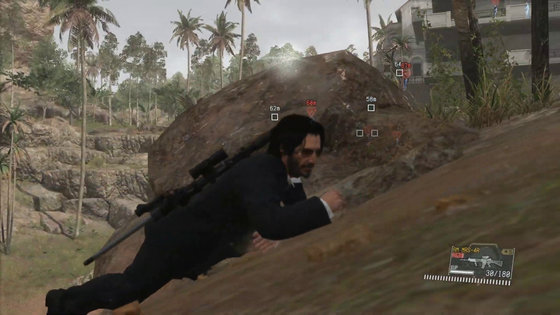 Keanu Reeves found by the enemy.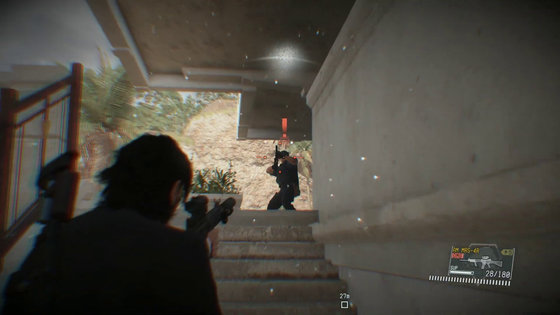 Keanu Reeves brings out the palm of the hand where there is no enemy.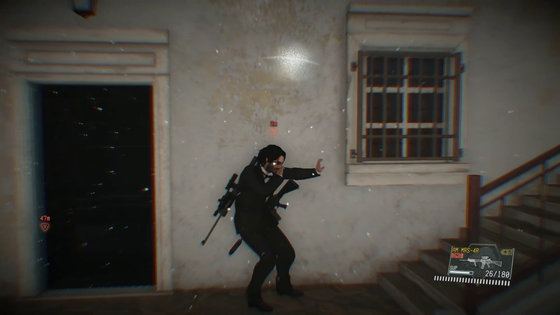 Keanu Reeves decides CQC to the soldiers at the landing of the stairs.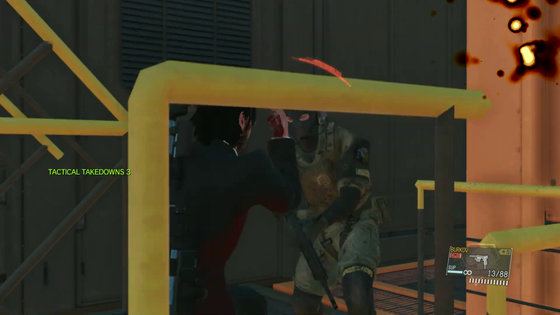 She is dressed in a tuxedo wearing sunglasses, but the bloody appearance is exactly the appearance of John Wick.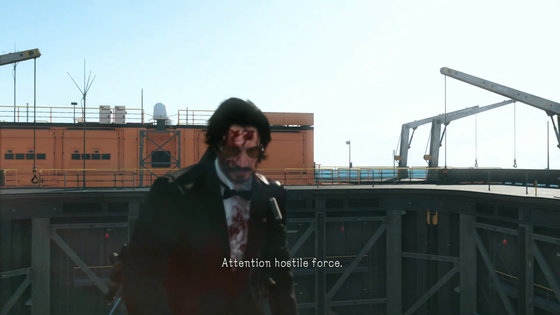 'John Wick and Johnny Silverhand' is available for free on the following pages of the MOD distribution site Nexus Mods . However, since it is an unofficial remodeling data, if you want to decide CQC in the form of Keanu Reeves, please introduce it at your own risk.

John Wick and Johnny Silverhand (WIP) at Metal Gear Solid V: The Phantom Pain Nexus-Mods and community
https://www.nexusmods.com/metalgearsolidvtpp/mods/848