Nintendo Revised to Update Nintendo Switch Processors & Storage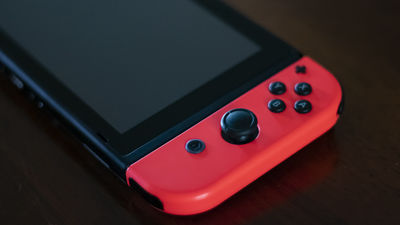 by
Avatar of user Matteo Grobberio
Matteo Grobberio
On July 10, 2019, Nintendo announced the low-end version '
Nintendo Switch Lite
' that specializes in the portable game console '
Nintendo Switch
' that can be used as a portable game console or a stationary game console. However, it is clear from the documents Nintendo submitted to the
Federal Communications Commission
(FCC) that the processor and storage parts of the original Nintendo Switch will also be updated.
HAC001 Game Console Cover Letter 02 FCC Class II Permissive Change Letter Nintendo
https://fccid.io/BKEHAC001/Letter/02-FCC-Class-II-Permissive-Change-Letter-4349995
Nintendo is updating the original Switch with a new CPU and storage-The Verge
https://www.theverge.com/circuitbreaker/2019/7/10/20689379/nintendo-switch-update-fcc-change-cpu-nvidia-tegra-soc-nand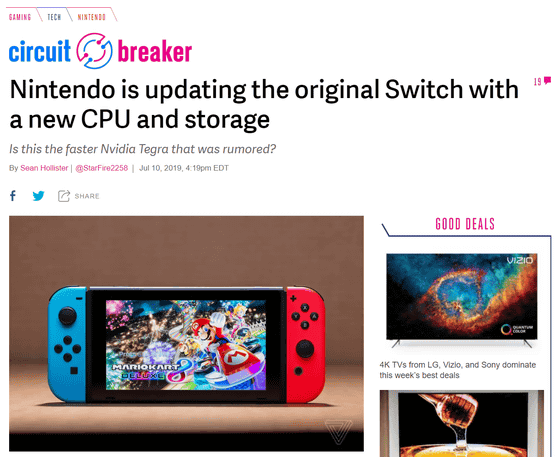 Nintendo submitted to the FCC a request called 'Class II Change Permit'. This seems to be the application documents required to change some of the parts without recertifying the existing products sold in the United States. According to the application documents, there are three points that will be changed: SoC, NAND memory type, and CPU board change (with CPU and NAND memory changes).



'
SoC
' is a chip equipped with CPU and GPU that are the heart of Nintendo Switch. The Nintendo Switch SoC uses NVIDIA's custom Tegra processor, but this SoC will be updated or minor changes.
'We will be overwhelmed by the Nintendo Switch,' NVIDIA CEO clarifies-GIGAZINE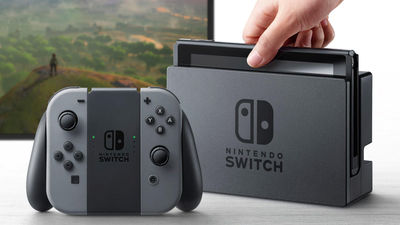 The other change '
NAND memory
' is flash storage used for SSD etc. In other words, the storage part installed in Nintendo Switch is changed.
Until now, there are two
versions
of the low-end and
high-spec versions
of the Nintendo Switch being announced, and the low-end version of the Nintendo Switch Lite has appeared on July 10, so this update is the high-spec version of the Nintendo Switch. Some people may consider it as a suggestion. However, the overseas media The Verge states that 'it should be understood that it is an updated version, not a high spec version'. The reason is that the model number has not changed and Nintendo itself will probably not announce the SoC and storage updates.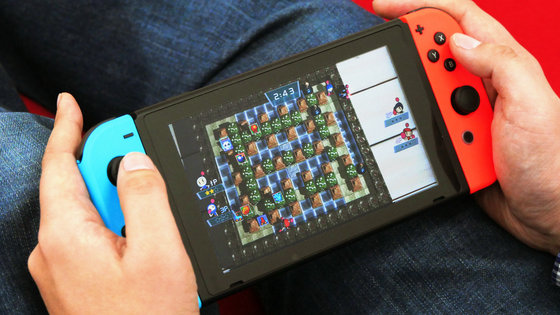 The gaming industry often updates components used in game consoles without making a public announcement. Newer chips are generally smaller and easier to manufacture, leading to cost savings. It is unlikely that the SoC and storage updates will dramatically improve performance, but it is also a part of an updated device that has not been accurately known until it has been released and actually compared.

The battery life of the newly released Nintendo Switch Lite is slightly longer than that of the Nintendo Switch, but when The Verge inquired from Nintendo about the reason, it adopted the ' more power efficient chip layout ' It is clear that it is because Therefore, The Verge notes that this "more power efficient chip layout" may be adopted even in the original version of the Nintendo Switch.