In the aftermath of YouTube's 'hacking course ban', a high quality security movie will be deleted across the board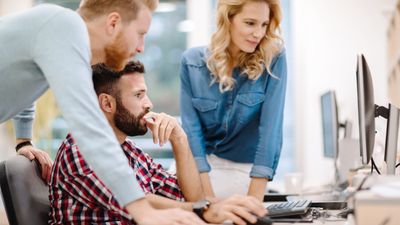 by
nd3000
Knowing how hackers steal personal information and phishing techniques can help improve your PC's security and prevent damage. However, the channel of the user who had uploaded more than 100 security lecture movies that explained the trick of hackers on YouTube was temporarily frozen, and the situation where new movies could not be posted occurred.
YouTube's "instructional hacking" ban threatens computer security education-The Verge
https://www.theverge.com/2019/7/3/2068125/youtube-ban-instructional-hacking-phishing-videos-cyber-weapons-lab-strike
YouTube Bans All 'Instructional Hacking and Phishing' Videos
https://wccftech.com/youtube-bans-all-instructional-hacking-and-phishing-videos/
Information security researcher Cody Kinzie is the organizer of '
Hacker Interchange
', a volunteer team for
STEM education
on computer science and security, and a security course '
Cyber ​​Weapons Lab
' uploaded by Kinzie et al. On YouTube. More than 100 movies of the series have been posted.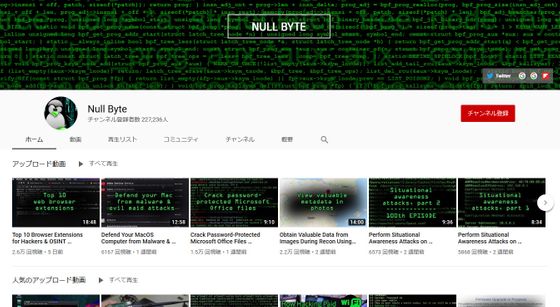 Some of the security courses posted by Mr. Kinzie include 'How to Protect MacOS PC from Malware and
Malicious Maid Attacks
'.
Defend Your MacOS Computer from Malware & Evil Maid Attacks [Tutorial]-YouTube
Kinzie et al. Have been posting such movies more than 100 since about January 2018, and were actively working. However, Kinsey reported on his Twitter that 'I made a movie that launches fireworks over Wi-Fi, but I was banned from YouTube and couldn't upload it.'
We made a video about launching fireworks over Wi-Fi for the 4th of July only to find out @YouTube gave us a strike because we teach about hacking, so we can't upload it.

YouTube now bans: 'Instructional hacking and phishing: Showing users how to bypass secure computer systems'

— Kody (@KodyKinzie) July 2, 2019


There is a notice that Kinzie has been unable to post the movie because it is a part of 'No Hacking and Phishing Procedure' among the non-posting contents specified in ' Poor and dangerous content policy ' of YouTube. Good night. This precaution on YouTube means that you can not upload a movie that shows the user how to bypass the security of the computer system and how to steal user credentials and personal data.



It has been confirmed that this item is described in YouTube's policy on at least April 5, 2019. On the other hand, as of July 2, 2019, this article also includes an update that added examples of content that violates this policy. There is no change in the policy. Here, "example of violating content" is considered to be a movie that exemplifies content violating the policy.

In other words, even though the 'hacking and phishing procedure' itself has not changed since April 2019, there were operational changes in July 2019 where there were no clear provisions in the policy clauses. There was a suspicion that Kinsey's security course, which he had been able to upload until June, had been banned.

Many net users have shown a disagreement over YouTube's response, and Kinsey's post 'it's quite the opposite, it seems as if YouTube's move is encouraging black hat hackers .' Tweet and such ...

Please tell me that doesn't mean they are pulling existing contents? This seems counter productive, I found your site while learning about network security, because I want to understand exactly what I am up against. @Youtube are just empowering black hat activity this move :(

— David. (@Fuzz_sh) July 2, 2019


A tweet of 'Kinzie's movie is educational content and was really useful in the IT field. I'm totally angry at this case,' was replied.

It's educational, and really does help people in the IT field. Morethermore, if systems was 'secure' we would not have patches. This really angers me. ?????????

— DJ Kid Nyce (@djkidnyce) July 3, 2019


Also, Parisa Tablitz , director of engineering at Google, known by the name 'Security Princess of Google', also noted that the situation is due to YouTube's policy, 'Thank you. I was tweeting.

Thanks! I'm investigating internally.

— Parisa Tabriz (@laparisa) July 4, 2019


Although it is unknown whether the correspondence by Mr. Tabriz is, in response to the inquiry of the information system site The Verge , a spokesman for YouTube responds that it acknowledges that the correspondence to Mr. Kinsey was incorrect, and the uploading is currently limited to uploading Has been released.

According to YouTube's 'Dangerous and dangerous content policy', even if the video describes 'dangerous acts,' the main purpose is education, documentary, science, art (EDSA), and it is permitted unless it is radical video. There is a sentence saying 'Masu.' With the removal of Mr. Kinsey's posting restrictions, the original operation method of being permitted for educational purposes, even if the content was to disclose the hacking method, was clearly redefined.