I bought 'Cured tomato Hayashi bread' stuffed with taste of Hayashi rice sauce and sour taste of tomato in curry pan Nohi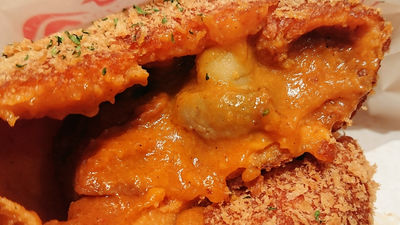 The curry bread specialty store 'Curry Pan Nohi' house food is developed at the grocery store in the Hankyu Umeda Main Store, 'Chain Tomato Healthy Ripe Tomato ' has been added as a new product instead of curry bread. We went to buy what kind of bread was born based on '
house fully-ripened tomato hayashi rice sauce
' developed by house food.
The long-awaited third edition 'Haitai bread of mature tomato' is released on July 3 (Wed) for curry pan specialty store 'Curry Pan Nohi' where 'House Foods' and 'Hankyu Umeda Main Store' collaborated Newly released | Hankyu Umeda Main Store & Shop Information
http://www.hankyu-dept.co.jp/honten/information/foods/00759195/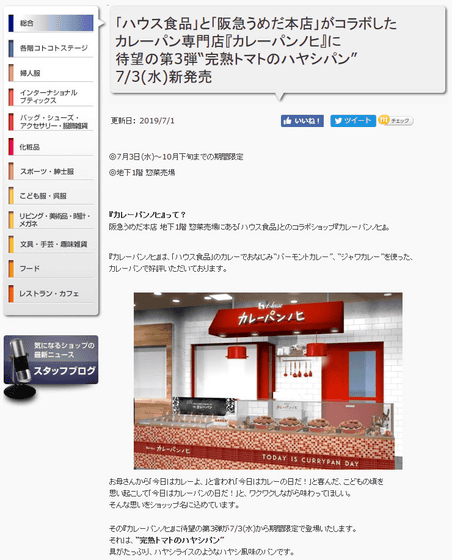 Arrive at 'Curry Pannohi' at the basement floor of the Hankyu Umeda Main Store.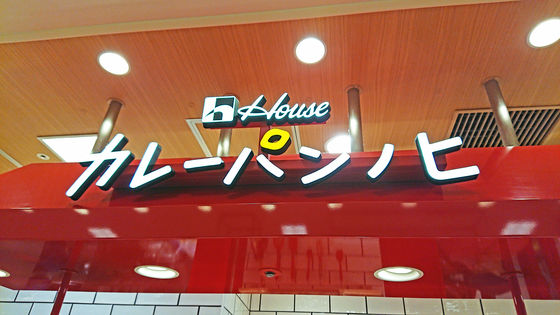 Alongside the curry bread is a new product, 'Haitai bread with ripe tomatoes'.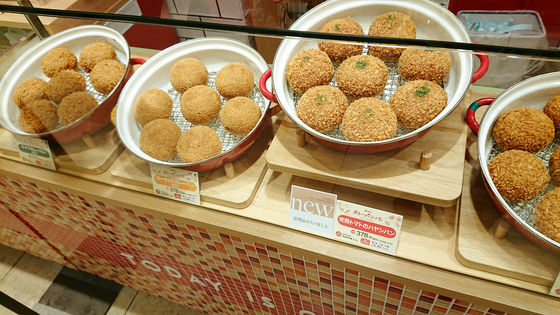 One tax 378 yen. This kind of side dish bread is high.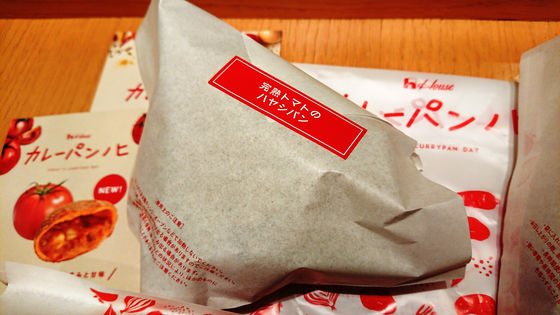 'The rich taste and sweetness of a ripe tomato' is Uri.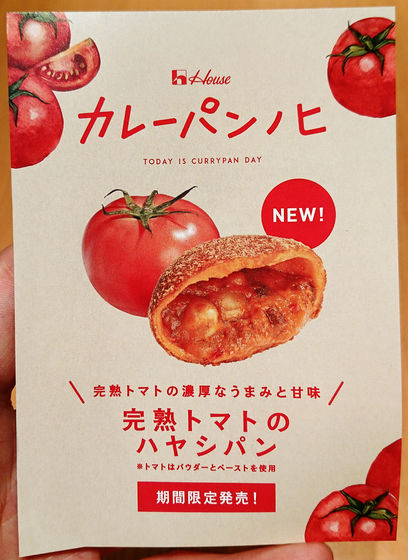 It is a product based on 'House ripe Hayashi rice sauce of ripe tomatoes'.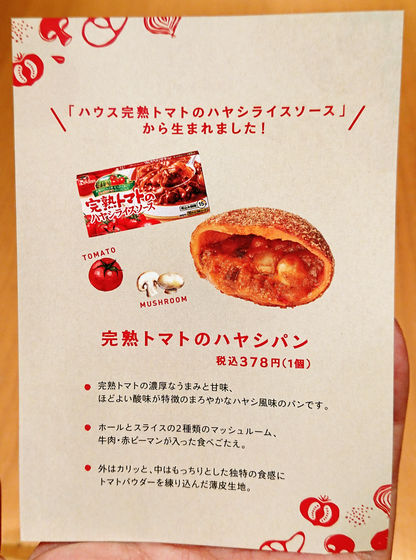 When I opened it, the bread was still hot.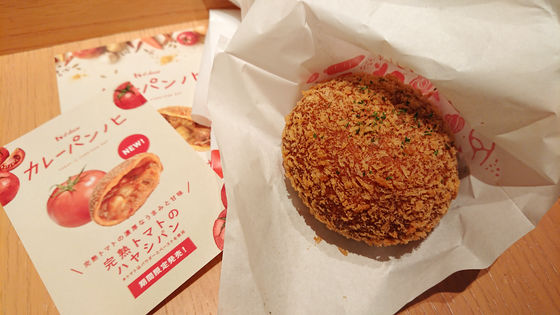 If you try to break it, you will find some mushrooms in the same shape, and the Hayashi rice sauce is trapped as it is. The appearance is reddish because it is not because of mind, but because tomato powder is kneaded into bread dough.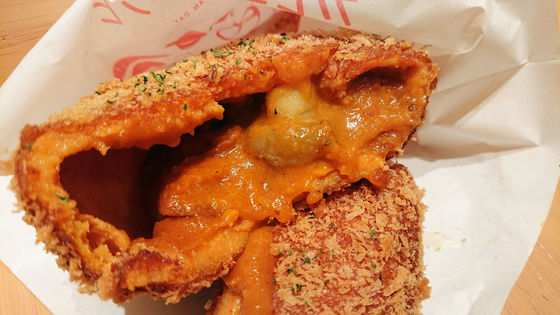 This dough is like curry bread and crisp on the outside, but it is surprisingly glutinous and resilient by blending tapioca flour. The sauce is surrounded by sour taste, including sour taste, which contains tomatoes and comes with a moderate sweetness. The amount of Hayashi sauce is very large, so it looks like it pops out when you get caught in a hurry, but it is important to be careful, but it filled me with a good feeling even with one stomach. If it is lunch, it may become 'I want something more', but for breakfast and snacks, one is enough.