Suddenly I became 'temporary CEO' and found that I managed the company for 4 months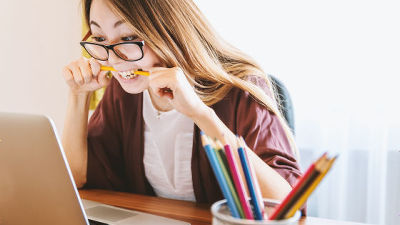 by
JESHOOTS.COM
Mia Hegazy,
who works for VC
Catalyst Catalysts
, has only one career: college waitress experience and venture capital (VC) lending experience, and suddenly one day he is appointed company CEO became. Hegazy has been involved as an investor in a company with over 100 employees and over 15,000 end users from the initial investment, but the CEO of this company has stopped and there are no one to take over the CEO That's the process. Hegazy, who previously worked as a flat work / small team, has published a record of his valuable lessons he learned during trial and error as a four-month interim CEO in a company with more than 100 employees.
What I learned as a VC filling in as a startup CEO for 4 months | VentureBeat
https://venturebeat.com/2019/05/19/what-i-learned-as-a-vc-filling-in-as-a-startup-ceo-for-4-months/
◆ 1: The key to implementation is a clear strategy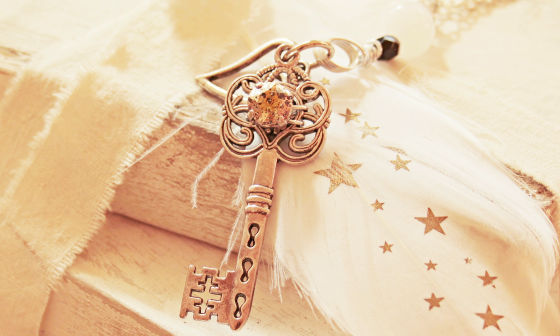 by on
xay
When Mr. Hegazy took over as CEO, the company suffered from 'no clear strategy.' Companies whose strategies are not clear and whose priorities are not clear can find unlimited growth potential in the market, but they can also be distracting. So, Hegazy set his top priority to 'finding the North Star'.
When Hegazy sought advice from everyone who started the company, including Catalyst members who have experience running the company, these people incredibly generously took time to Hegazy giving advice. I told you that. Hegazy listens to people's advice, reads '
Harvard Management Course 90-
Leading
Leader
'
,
listens to the
lead Garrett Hoffman
's entrepreneurial podcast '
Masters of Scale
',
Simon Simonck
's movie We made an approach to clarify the strategy by looking at
Why Start-How a Good Leader Inspires Action | Simon Sineck | TEDxPugetSound- YouTube
Within 30 days of his appointment, Hegazy received in-house feedback and recognized the company's strengths and key issues. The management team worked with the executives on key issues, re-examined the target market, clarified '
brand promise
' defining the value of the brand, and set the purpose of each department to execute the brand promise. Of.
At this time, the contents presented as three guidelines for each department to consider the brand strategy can be used as a reference for all growing companies.
・ How can we innovate products?
How can we increase the speed of growth and expansion?
How can we foster a culture of growth, innovation and excellence?
After that, we asked for feedback on the goals and timelines of each department, and held meetings where each department could present its commitment to the strategy, achievements, obstacles and possibilities. By organizing the organization with a focus on one strategy, each employee can make a phone call to make customers happy, write a code to make payment easier, create a model to measure customers, etc.・ We made it easy to understand our daily work to achieve promises. At the same time, they highly valued the fact that employees set their own measurable goals and were accountable.
While working as an investor, Hegazy has been working on "strategic work" itself to think about the future of the business in cooperation with the management team, but the work to convey it to the entire organization is a totally unknown part . I gave each employee a simplified 'strategic slogan' for this communication work, and allowed them to concentrate on their duties towards the strategy, so that employees often mentioned the slogan when they talked about work. It seems to have become. Consistency in communicating the strategy and connecting brand promises to day-to-day operations helped to adapt the strategy to the company, says Hegazy.
◆ 2: half of the battle is 'data'

by
Carlos Muza
Investors spend a lot of time
evaluating metrics
and reviewing key
performance indicators
(KPIs) for value creation, but these are more important for investors in business decisions. The most important thing is to obtain the data you want, so it is important to build a system that gathers the data you want correctly. They also tend to be more confident about the decisions that management makes, given that they understand and are confident in the metrics.
◆ 3: The other half is 'people'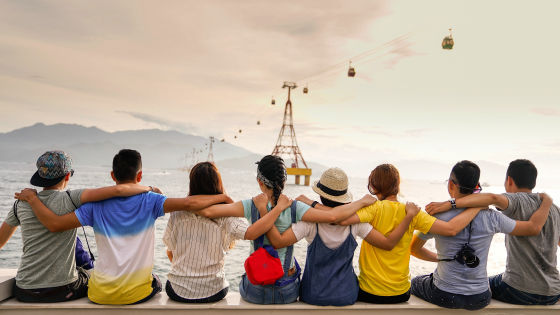 by
Duy Pham
Hegazy, who became the CEO, strongly hoped to gain the trust of the team and to believe that Hegazy was committed to the company, employees and customers. Hegazy was building a relationship with his teammates in order to trust Hegazy's goal of making his company and employees more successful. The founder needs to have 'optimistic leadership' to lead people, but because Hegazy who came from a completely different field did not have this, 'data-driven orientation' '
practicalism
' It seems that they have built trust with an investor's approach such as 'accountability.'
Here, Hegazy emphasizes that investors make decisions based on data and analysis results, but the "human" element is important to the CEO's decision, and the CEO "speaks" And the role that 'caring' is emphasized. So CEOs spend a lot of time on personnel matters, Hegazy analyzes.
According to the advice Hegazy sent to Mr. Hegazy, the CEO of the company in charge of VC, "The great leader is confident, and smarter than himself, experienced and hiring talented people who realize the vision. It is said that there was something that Hegazy followed this advice and gave the people of the company the power to take the initiative. Then, they said that they would exert great power. Hegazy says that giving the team autonomy and giving them the opportunity to collaborate on strategy has created a creative solution.
◆ 4: It is easier for executives than CEO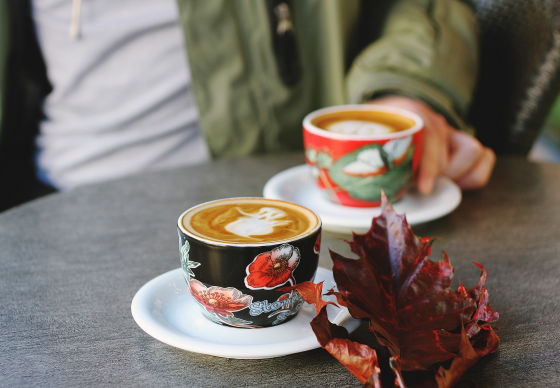 by Toa Heftiba

The financial statements of each department are intertwined and displayed in the income statement. Therefore, if one problem is solved by lowering the service fee and raising the gross profit ratio, the decision will affect the entire company.

While operating the company, Hegazy noticed that it was very easy to say 'I would raise 'gross profit' as a member of a non-CEO director'. But when you think of it as a CEO, what do you trade off, what is the victim, how do you support a large strategy, and what can be at the expense of long-term profits with short-term profits? You need to think about that.

Hegazy says, "With a lot of stress and loneliness, the rewarding work that motivates me was a remarkable experience," says Mr. Hegazy about his four-month CEO experience.

in Note, Posted by logq_fa