The Nazi U-Boat Facility Is Reborn as a Data Center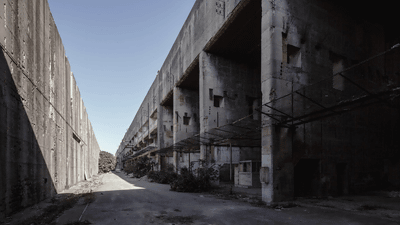 Today, the world's largest companies such as
Amazon
,
Google
,
Apple
, and
Microsoft
offer cloud services, and their demand continues to grow year by year. As a data center used
for
such cloud services, a project is underway to reuse the Nazi
U-boat air defense facility
.
MRS3 | Interxion
https://www.interxion.com/Locations/marseille/mrs3/
Why a former Nazi sub base in Marseille is becoming a data center | Ars Technica
https://arstechnica.com/information-technology/20019/06/why-a-former-nazi-sub-base-in-marseille-is-becoming-a-data-center/
The plan is being carried out by
Interxion,
which provides a platform for digital media services for delivery, cloud services and network providers in
Europe
. Interxion is building data centers one after another in Marseilles, France, in response to rising demand for cloud business, and in parallel with the construction of the second data center with an area of 4300 square meters, the construction of the third data center Decision. The third data center was not built from one, but it was decided to reuse the "Nazi U-Boat Air Defense Facility" in Marseille.
Below is a picture of this Nazi U-Boat Air Defense Facility on a current day.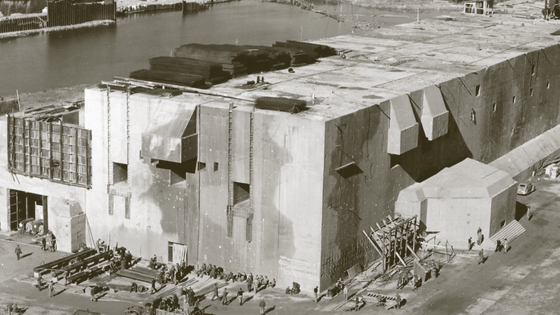 The U-boat air defense facility was built by the Nazis in the Port of Marseille facing the Mediterranean during World War II, but was abandoned before completion. It was under construction for over 75 years, and it was scribbled indoors, making it a hotbed of dust.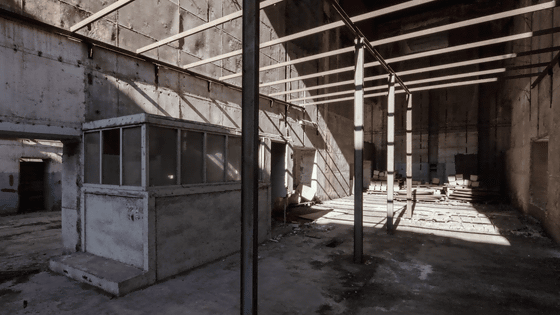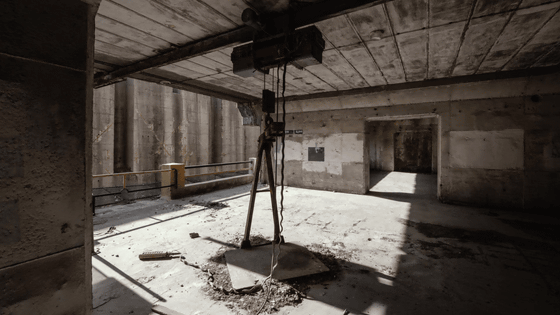 The location is the main reason that such U-boat air defense facilities are being reused as data centers.
Marseille
is known as the largest port city in the Mediterranean, 13
submarine cables
connecting not only Europe but also the Middle East, Africa and Asia are connected, and already constructed data centers and Cairo, Dubai, Saudi Arabia
Latency
is just under 6 ms.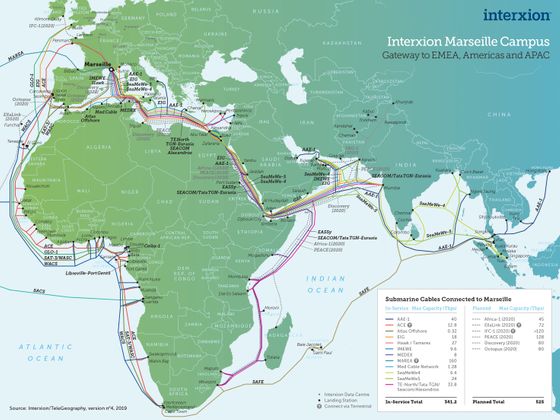 Furthermore, the area around this U-boat air defense facility is protected by the French National Guard as a state- owned land, and there is no concern about security.

On the other hand, there is a problem that the sea breeze and fine particles discharged from the ship cause corrosion etc. because it is close to the port. For this reason, it is planned that special filters will be installed in the exhaust pipes of generators and air conditioners in data centers. The completion is in 2019, and the image at the time of completion of the facility that Interxion has released is the following.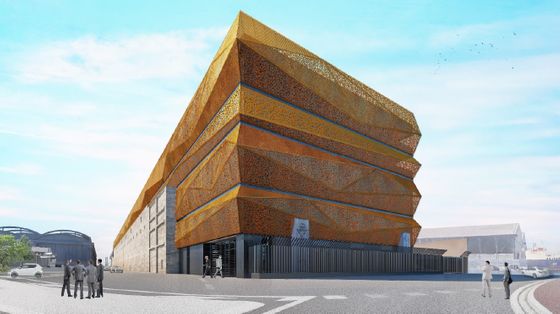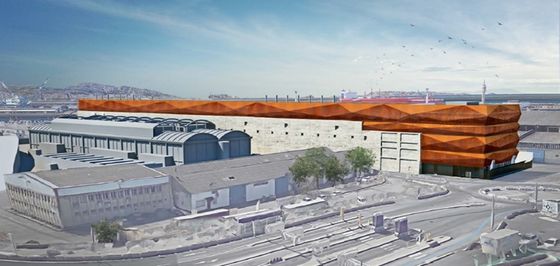 Interxion told Ars technica: "Since France belongs to the EU, the data center is legally and financially secure, and Marseille has a very low latency connection with 46 countries, such as the Middle East. It's also suitable for the market: We already have a contract with a company that distributes digital media such as Netflix to Arabic, and about 400 million people download movies from the data center in Marseille, 'said You are