Apple Watch shows how early in the event of a traffic accident the emergency notification is made faster than the victim's notification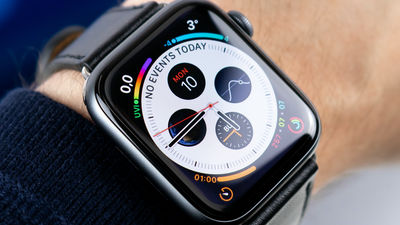 by
Daniel Korpai
An accident occurred in Kennebunk, Maine, USA, in which a 87-year-old woman crossing a pedestrian crossing was hit by a car. The victim woman tried to contact her family by itself, but it was faster than touching her mobile phone that the Apple Watch she was wearing could immediately notify me of the emergency contact and help me immediately. It was said that
87-year-old woman crashes in Kennebunk, her watch instantly calls for help | newscentermaine.com
https://www.newscentermaine.com/article/news/87-year-old-woman-crashes-in-kennebunk-her-watch-instantly-calls-for-help/97-63f39125-55e8-46dd-b48a- 82dc3ea99ca6
TECHNOLOGY SAVES THE DAY: Meet Dotty White! After being involved in a car accident early this month, the 87 y / o says she has peace of mind knowing help is just a call away ... even if she can't reach her phone Details tonight on @newscentermaine at 5 & 6. pic.twitter.com/febEoT49o4

— Samantha York (@samanthayorkME) June 26, 2019


87-year-old Doty White was involved in a car crash at a busy intersection in downtown Kennebunk. 'It was a very nice day. I was on my way home to buy a lot of groceries and things, but suddenly I was banged with a van. I have never had a traffic accident, and I never had a ticket for a traffic violation.

The interview with Mr. White by NEWS CENTER Maine is also shown in the movie.

How technology saved a woman's life in car crash-YouTube


Kennebunk intersection where Mr White was in an accident



Mr. White was caught in a car accident while returning home on foot, and explains the situation when the accident happened, saying that 'the car suddenly jumped on the road and ran to me'. At first it seemed to be confused, but after understanding what had happened, he said, 'How should I tell the family that I was involved in a traffic accident?' .

However, before White's mobile phone calls for help from his family, the Apple Watch Series 4's fall detection function on his arm is activated, recognizing that the wearer can not move and registers as an emergency contact. It was said that I was in contact with the family that was being Mr. White said, 'My watch has sent me 'I've detected that you have fallen to Kennebunk's route 1. Help will arrive soon,'' said the Apple Watch already. I have revealed that I asked for it.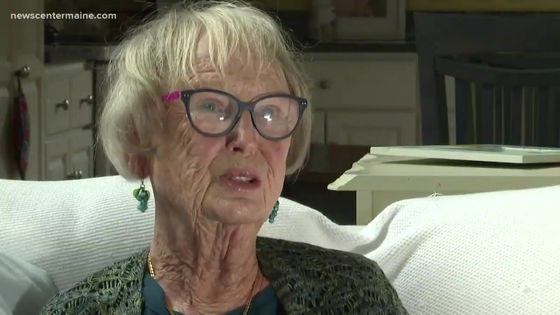 Mr. White's car collides with the right front is recessed in Becoveco.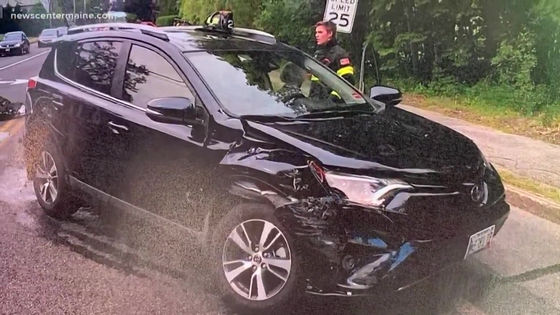 According to White, the emergency contact was registered with Florida-born son James and a Massachusetts resident daughter. As James, who noticed the report from the Apple Watch, immediately contacted her sister who lives closer to her mother than herself, she was able to rush to the scene.

'It really helped me to receive the message,' James said, 'I understand that my mother's Apple Watch was all set up when the accident happened.' In addition, James explains, 'My mother is always independent and I like being in my own home,' explaining why White does not live with her son or daughter. Furthermore, 'If you can communicate as in this case (using the Apple Watch), you will be able to respond quickly even if something goes wrong,' says Apple, even if you live away. He says he can be relieved thanks to Watch.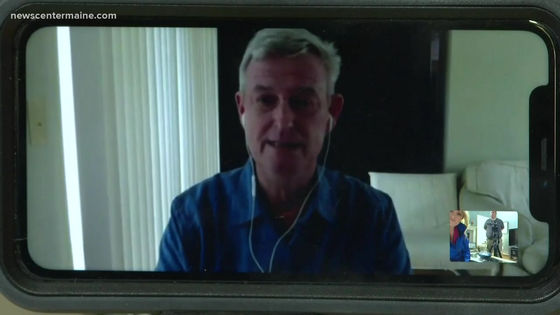 Mr White said that he had broken several places due to an accident, but he is now at rest at home. By this incident, you can know that you can get help even if you are living in the distance, saying that 'a peace of mind was born'.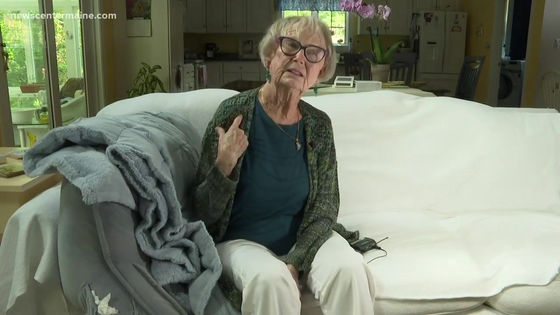 In addition, he says about the Apple Watch: 'I'm glad to wear it on my wrist. It's like having time, weather, and help.'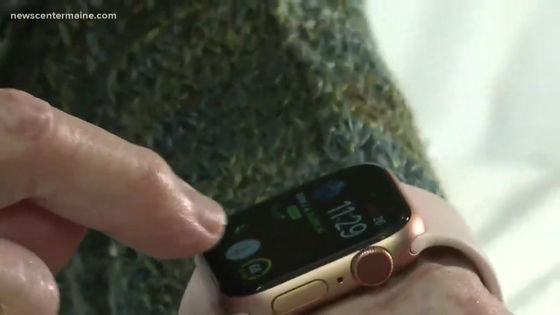 The Apple Watch Series 4 fall detection feature will automatically turn on for users aged 65 and older.

Using the fall detection feature with the Apple Watch Series 4-Apple Support
https://support.apple.com/ja-jp/HT208944