German regulatory authorities announced that illegal software has been found on Mercedes-Benz diesel vehicles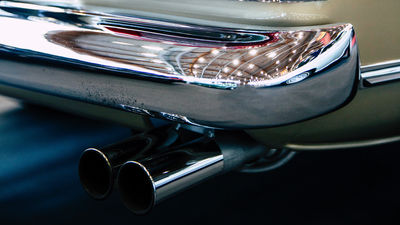 by Markus Spiske

In 2015, the German gate maker Volkswagen unveiled a diesel gate incident where 11 million vehicles were equipped with illegal software to clear the emission regulations of the United States. Similar to this case, German automaker Daimler had installed illegal software to reduce the effectiveness of emission control systems on its 42,000 Mercedes-Benz diesel vehicles under its umbrella It became clear.

Daimler Cuts Outlook on Fresh Diesel Allegations-WSJ
https://www.wsj.com/articles/daimler-slashes-outlook-on-fresh-diesel-allegations-11561367960

German regulator says it discovered new illegal software on Daimler diesels | Ars Technica
https://arstechnica.com/cars/20019/06/german-regulator-says-it-discovered-new-illegal-software-on-daimler-diesels/

German autoregulators have announced that Daimler has installed software to evade emissions regulations on Mercedes-Benz diesel vehicles illegally. Regulators have notified Daimler to recover 42,000 diesel vehicles loaded with illegal software.

Daimler has argued that the regulatory authorities pointed out that the software installed on diesel vehicles is not illegal. According to the Wall Street Journal, Daimler will formally challenge the German autoregulatory indications.

The point to Daimler this time is very similar to the 2015 diesel gate incident. In the case of the diesel gate case, Volkswagen in Germany was pointed out by the US Environmental Protection Agency as using fraudulent software to escape emission control, and was fined about 2 trillion yen. Eventually, Volkswagen has been fined not only by the United States but also by the EU, and fines and recalls have led to spending several trillion yen in funds, said Ars Technica of the foreign media.

Volkswagen is fined about 2 trillion yen What is the content of research that found an exhaust gas irregularity-GIGAZINE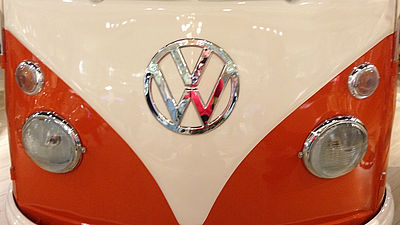 The problem at this time is the diesel cars of Daimler's Mercedes-Benz brand, which were sold only in the EU. According to sources informed the Wall Street Journal, the problem is the software on coolant thermostats used to protect parts of automotive engines. And the software that is illegal is being installed on vehicles manufactured in the period from 2012 to 2015.

The coolant thermostat used in the diesel vehicles in question is generally mounted on the catalytic converter , and an exhaust gas reduction technology that uses urea to reduce nitrogen oxides to less harmful substances Is not using a selective reduction catalyst.

In 2018, Daimler has been notified by the government's regulatory authorities about the existence of this software, and in June of the same year to carry out a large-scale recall of heavy duty diesel vehicles on another illicit software issue relating to emissions regulations escape. Are ordered to In addition, automakers such as Daimler, BMW and Volkswagen are currently under investigation by the European Union Commission for blocking diesel and gasoline vehicle emission reduction technology.