Amazon is considering 'home monitoring service' using drone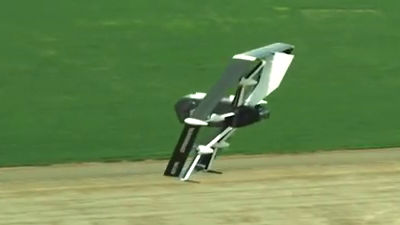 The Amazon Prime Air, a drone package delivery service that Amazon
has been planning since 2013,
has finally
started its service by
2019. In line with this, it turned out that Amazon is considering a 'home monitoring service' that uses a drone operated by Prime Air as a substitute for surveillance cameras as well as delivery.
Amazon Wins Patent Approval For Drone 'Home Surveillance' Plan: NPR
https://www.npr.org/2019/06/22/735076936/amazon-explores-having-its-drones-provide-home-surveillance-for-customers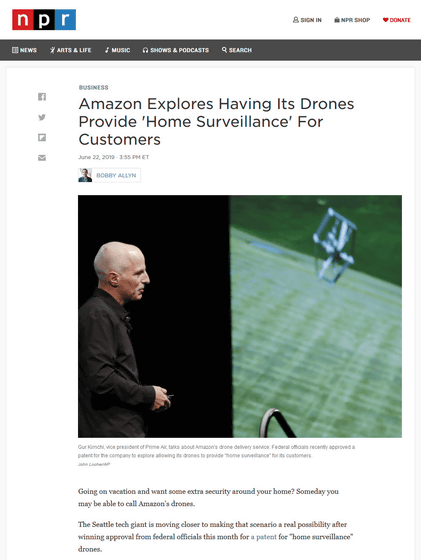 'Amazon Prime Air' is a service that uses a drone to deliver packages to a user-specified location, and is expected to deliver products within 30 minutes of ordering, faster than existing 'Quick Delivery'.


Summary that 'Amazon Prime Air' which Amazon sends to front of home by unmanned plane in 30 minutes is well understood-GIGAZINE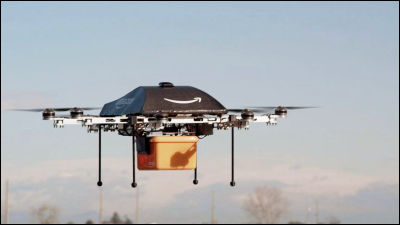 At the event 'Amazon re: MARS 2019' held in June 2019, the latest model of drone was released, and it was announced that the service was scheduled to start within several months.


Amazon Launches Latest Delivery Drone Models, Deliverable in 30 Minutes 'Prime Air' Will Be Launched in Several Months-GIGAZINE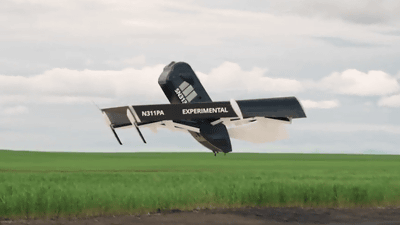 And, in line with the development of Amazon Prime Air, a patent for 'Drone Home Surveillance' has been approved on June 4, 2019.


United States Patent: 10313638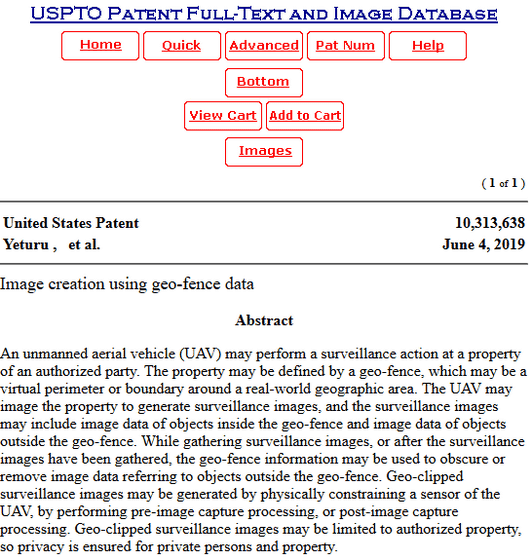 This patent does not let a drone that has been delivered and returned empty be returned straight to the delivery source, but instead it will serve as a surveillance camera at any place. When something goes wrong, we will send a warning by phone or text message to the users of the monitored housing and the local government.

However, if the drone will operate as a surveillance camera here and there, privacy issues will arise, so set up a geofence (virtual geographical boundary) and process the image for areas not to be monitored. Can be used to protect privacy.

According to Amazon's spokeswoman John Tagre, it is a selective service offered to users who have licensed monitoring services, and if you use Amazon Prime Air, a drone will be sold after delivery without permission. It is not a service that keeps monitoring around.