I tried eating the scrambled egg sandwich of 'King George sandwich bar' which was thick and tasted like an egg was coming off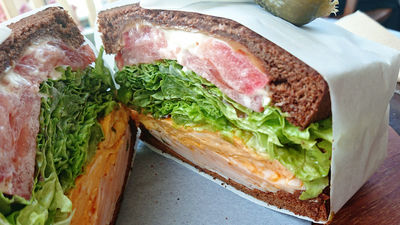 A limited-time menu ' Scrambled Egg ' has appeared on Friday, 14 June 2019 at the
King George sandwich bar,
which has a store in Daikanyama. King George's sandwich is "healthy but hearty" concept, but the menu for this limited period is not an example either, and a thick and savory taste was sanded in the thickness of the jaw pain.
SPECIAL MENU "Scrambled Eggs" | King George sandwich bar
http://kinggeorge.jp/blog/news/scrambledeggs/
The place of the shop is around here.
It is 400m (5 minutes on foot) from Tokyu Toyoko Line, Daikanyama Station. Because it is on the second floor of the building and there is no terrace seat along the road, be careful of oversight.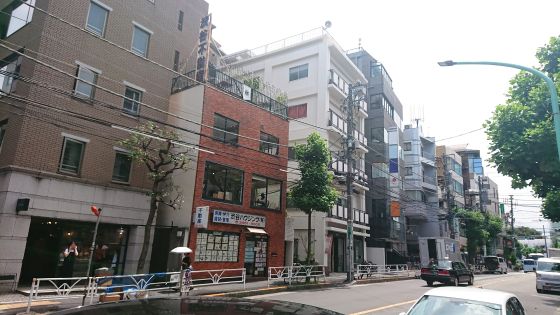 Seen from the opposite side of the road, this is the second floor of a real estate agent. The Natural Lawson Shibuya Daikanyama branch is located opposite the building.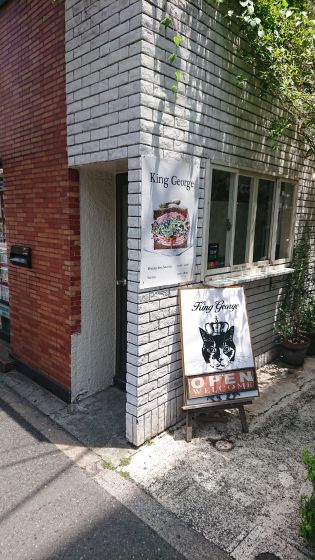 The door that went up to the second floor does not have the name of the shop, so I think it might be a mistake, but it is here.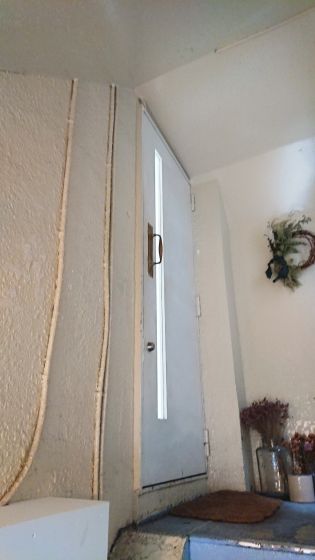 The menu looks like this. The left is a limited time menu, and the right is a regular menu.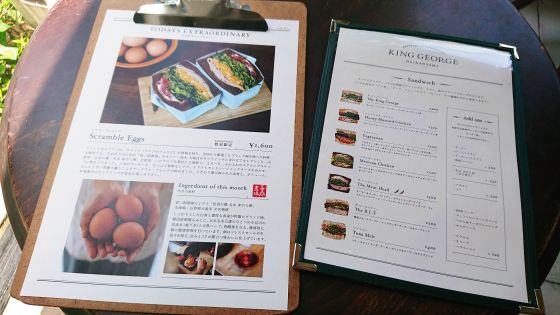 Salad and drinks look like this.



We order 'scrambled eggs' (tax-included 1600 yen) and 'water-extracted coffee' (tax-included 500 yen) for a limited time this time. First we have a cup of coffee and wait for the sandwich.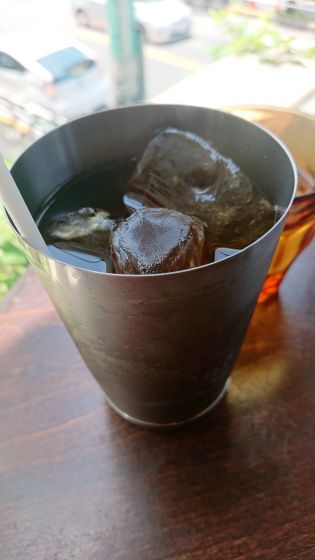 'Scrambled eggs' wrapped in paper and cut into two have been transported in less than 10 minutes from order.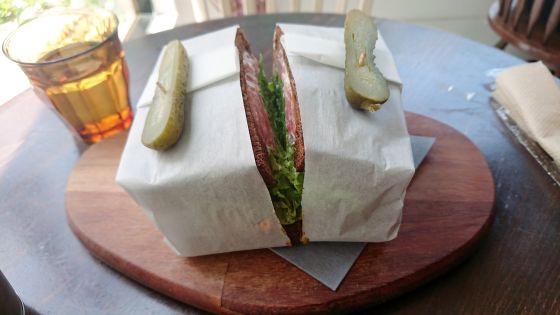 Dark live red with cheese, tomatoes, lettuce, eggs and ham.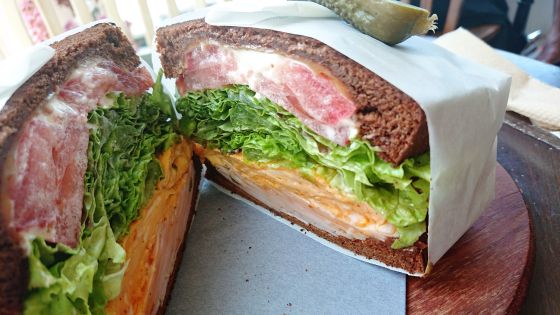 The thickness is about the same as when I lay the iPhone XS Max, so there is less than 8 cm.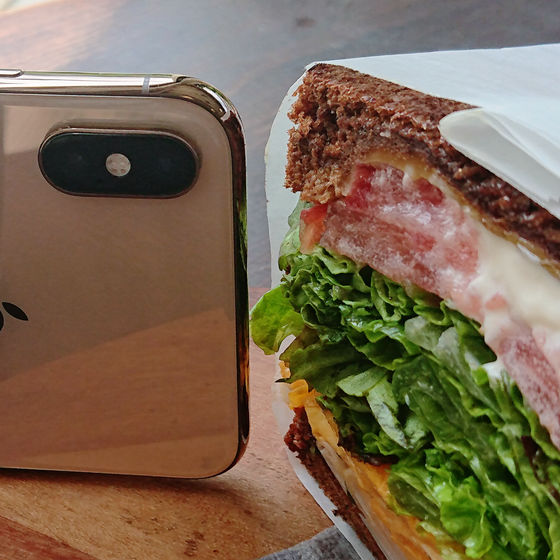 Even if it compresses well, a firm lettuce or egg does not reduce its bulk any more, so it starts to bite from a slightly thinner corner. The dark live red is grilled on the outside and has a mochi-like texture and a strong sweetness. The main role of scrambled eggs is freshly baked, and it's not as simmering as it is. The taste of the egg itself is strong and strong, and it is a taste that the bread is good even with this alone, but the turkey breasted slice ham supports the egg with a firm taste, light tomato and crisp lettuce, mild taste of Monterey Jack cheese It feels like you are wrapping the whole. The difficult point is about the point which is troubled by 'how to eat'.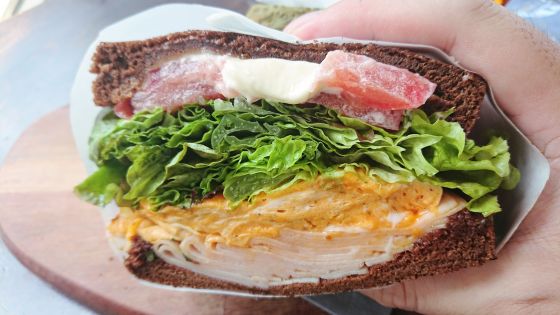 The outside of the crunchy dark live red will spill out while eating, so use wrapping paper for good food.