Disney Pixar's new movie is directed by 'Soul', 'Karl's Flying Home'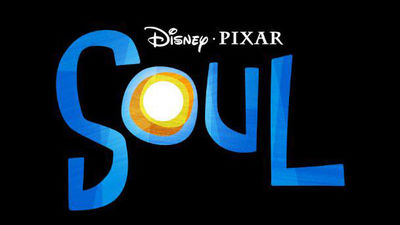 Disney 's official Twitter account will be released on June 19, 2019 (Pacific Standard Time), and the new movie ' Soul ' will be released on June 19, 2020.


Disney & Pixar's 'Soul' arriving in theaters on June 19, 2020. One year from today, Pixar's animation studio will take you on a journey from New York City to the city's realisms to discover the answers to life's most important questions. pic.twitter.com/D3VP8Tw4RM

— Pixar (@Pixar) June 19, 2019


Disney Unveils Pixar Movie 'Soul' With 2020 Summer Release Date – Variety
https://variety.com/2019/film/news/disney-pixar-movie-soul-2020-summer-release-date-1203247534/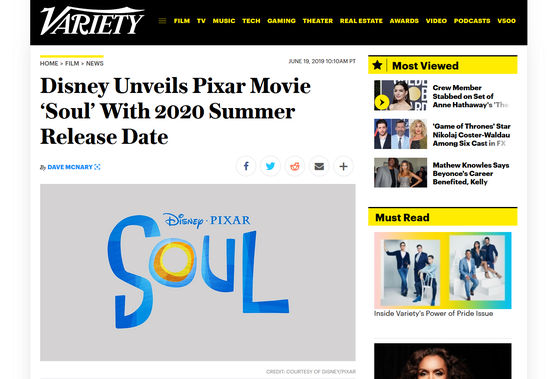 In Disney Pixar's tweet, 'Disney Pixar will let you travel from New York City to the world of space to find the answers to the most important questions in life,' says a rough view of the world However, the specific content is unknown. Also, the release of 'Soul' is scheduled for June 19, 2020, just one year after the announcement.

According to Overseas Media's Variety, Pete Doctor, who won two Academy Feature Film Awards for ' Karl's Flying Home ' and ' Inside Head ', took a megaphone to create a short film ' LOU ' Tana Lee Murray will be the producer. However, the voice actors have not been announced yet.

The Toy Story 4 will be released nationwide on July 12, 2019, the latest in the Toy Story series. Also, on March 6, 2020, feature film ' Onward ' will be released in the United States, the feature film featured by Chris Pratt and Tom Holland starring in the role of ' Avengers: Infinity War ' is.