We have eaten limited mix soba of 'Chiyogami' with strong salty taste with truffle oil and cheese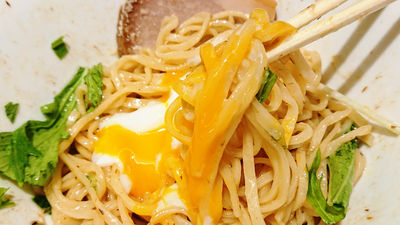 With the fact that " Tokyo Ramen Street ", which is located in the basement of Tokyo Station, has reached its 10th anniversary on Monday, 17th June 2019, eight shops offer special menus for a limited time and limited time. We ate ' truffle oil and cheese mix soba ' which one of them, '
Chinese soba chiyogami of Tokyo
', served only for 30 cups a day.
Tokyo Ramen Street 10TH ANNIVERSARY
https: //www.tokyoeki-1 bangai.co.jp/tokyoramenstreet10th/
In the food ticket vending machine in front of the shop ...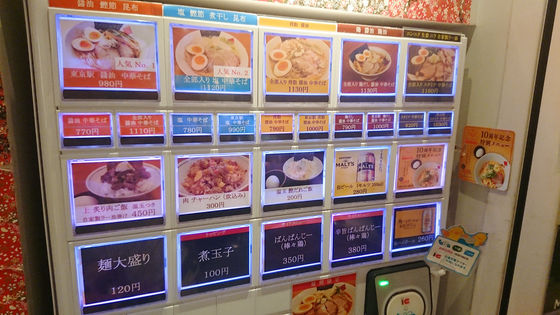 We confirm that 10th anniversary special menu is not sold out yet and purchase. The limited edition menu is limited to 30 cups a day. The price is 900 yen.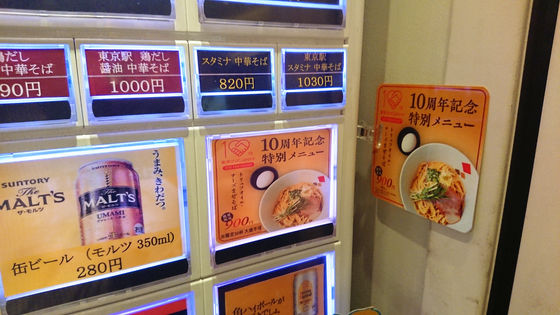 I received a '10th Anniversary Original Nori'. It is said that this will end as soon as it disappears.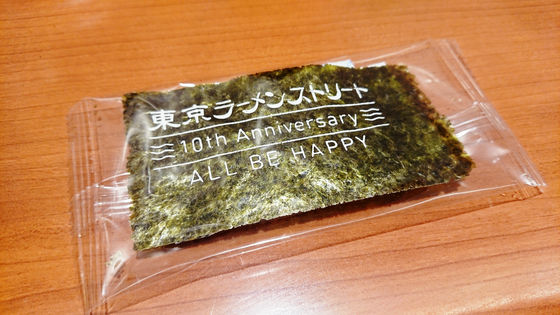 About 10 minutes after ordering, 'Truffle oil / cheese mix soba' came over. Hot spring eggs on another plate are for feeding on the way.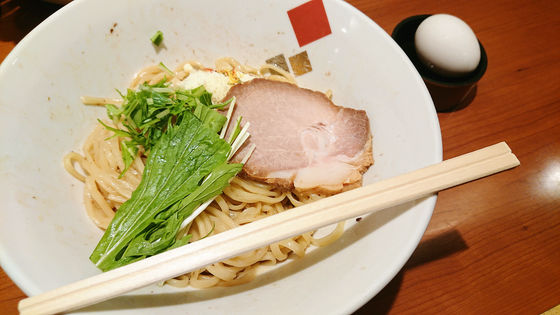 It has a powder cheese, and it looks like it has a carbonara-like impression, but it has a thick aroma that seems to be derived from truffle oil, and it is thought that it is different from carbonara. As a scent, I do not know whether it is suitable for expressing a truffle, but it feels 'streaky'. It is not a mushroom because it is a mushroom, but strangely, it has a strong salty smell that reaches straight into the nostrils.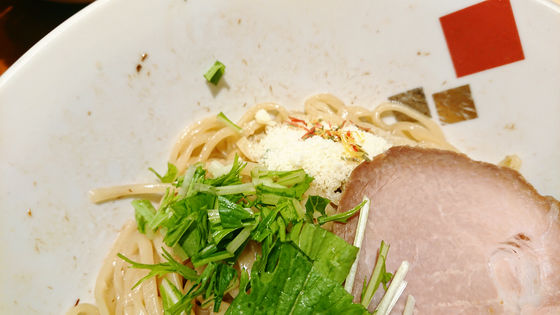 When it mixes well from the bottom of the bowl, cheese appears. This entangles the noodles tightly and wraps it up with a thick salty taste.
The
taste is completely different from that of
Taiwan mixed soba
, with no
meatiness
, and composed of 'cheese + salt + oil'. It is said that a large amount is impossible, but it will stagnate in the stomach even if it is not large.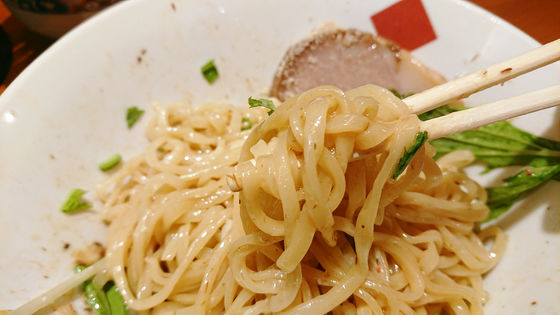 When it was about half eaten, hot spring eggs were thrown in.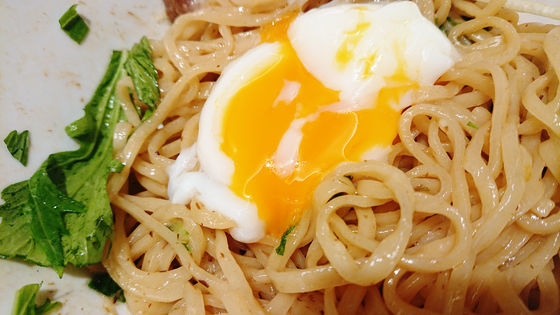 Egg yolks will be added to the noodles, which are heavy with cheese. Hot spring eggs are often added to make the taste mellow, but in the case of this mix soba with cheese in the foremost, the impression that dark egg taste is superimposed on top. If you can do something like 'thumbowling', the food is likely to be thirsty unless you have a small amount of rice.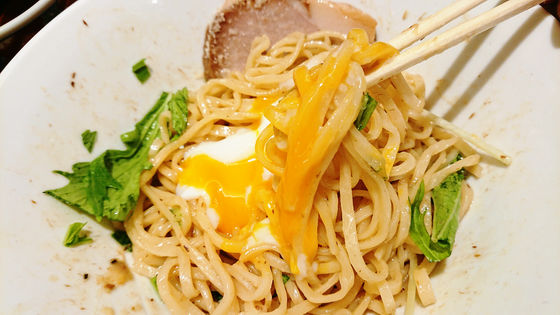 In addition, the special menu of Tokyo Ramen Street varies depending on the time offered by the shop, and in some cases it may be sold out by the ticket machine even before the offered time.