Apple CEO Tim Cook claims in high-tech companies 'should take responsibility for confusion' in a graduation speech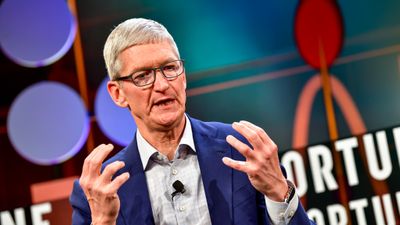 by
Fortune Photo
Apple
's
Tim Cook,
who spoke
at
the Graduation Ceremony at
Stanford University
on June 16, 2019, stated that 'High-tech companies in Silicon Valley should take responsibility for bringing confusion to the world.' It has been a topic.
2019 Commencement address by Apple CEO Tim Cook | Stanford News
https://news.stanford.edu/2019/06/16/remarks-tim-cook-2019-stanford-commencement/
Tim Cook takes aim at tech companies for creating 'chaos'
https://thenextweb.com/apple/2019/06/17/tim-cook-takes-aim-at-tech-companies-for-creating-chaos/
'The Stanford and Silicon Valley roots are being folded together,' Cook said, and Stanford graduates and dropouts have played a major role in the growth of high-tech companies that shape the current Silicon Valley. Backed by caffeine, source code, optimism and idealism, conviction and creativity, he said Silicon Valley has used technology to make society better.
On the other hand, he admits that the results that Silicon Valley's high-tech companies have brought to society are not only the result. The development of technology has dramatically changed the appearance of society, and the various dangers caused by technology are shaking up optimism.
Sometimes the development of technology causes harm to people, such as data breaches, privacy leaks, hate speech spreads and fake news. Under these circumstances, many high-tech companies tend to think that 'they were not trying to bring about harmful consequences' and that even if technology resulted in harms, the initial good intentions would exempt it. Said Cook.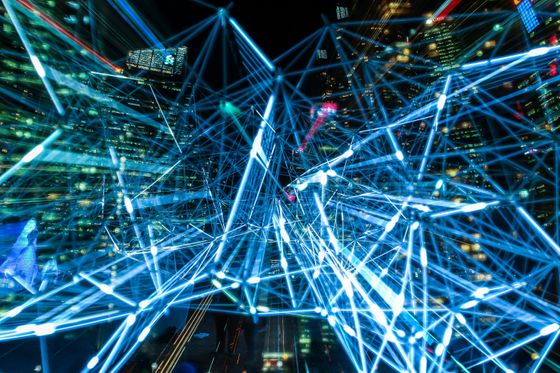 by on
xay
However, Cook pointed out that the producer should bear the responsibility for producing the technology, regardless of what the producer intended. 'If you create chaos, you can not escape from responsibility for chaos,' he said, taking responsibility will give the courage to think more deeply about things.
Cook argues that privacy is the most important issue for technology companies. Much of our lives are concentrated on Internet services and devices such as smartphones, and are used for marketing. If the data is hacked and leaked, people are at risk of losing many things. When exposed to such risks, Cook is pointing out that people tend to adopt less risky choices in their lives, and that they can have a negative impact on thinking and creating new ideas.
Cook has long been urged to protect digital privacy, and in the past, the
FBI
's request to 'develop a tool to unlock the iPhone' has been 'broken the reliability of Apple's security. They are also taking action such as denying it as an act. Apple's strength is its strong privacy protection, which sets it apart from other high-tech companies, and it is a form that exclaimed in the speech.
Apple's CEO Tim Cook proposes comprehensive legislation to protect privacy from 'personal data industry complex'-GIGAZINE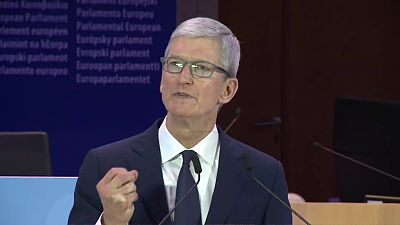 For Apple, a court battle with the FBI was a 'betting company' decision-GIGAZINE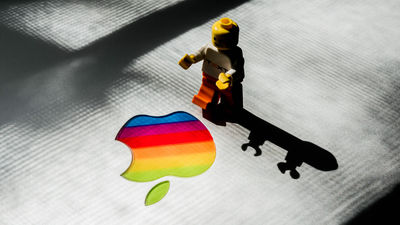 In addition, Cook, who admits that
he is gay,
also mentions the
Stonewall
revolt, a 1969 revolt against the police in homosexuals in his speech. And, in recent years, before LGBT's rights became widely recognized, it pointed out that there was a small accumulation by these people in the past, and if you want to set something good, repeat the accumulation little by little I said that was important.
He also mentioned
Steve Jobs,
who made a
legendary speech
at Stanford University 14 years ago 14 years ago at the end of the speech, and Cook is sure to see Jobs, even if he meets Jobs who has progressed on cancer Believed that they should lead Apple. However, he was Cook, who was killed by Jobs and fell into solitude that he had never felt before, but when he settled down, he decided that 'it must be the best version I can do'. , Seems to have worked in addicted.
Cook argues to Stanford graduates that there are too many people in the world who want to gain credibility without taking responsibility and those who just want to get honor without doing anything. . By finding out my vision in loneliness and taking responsibility for what I created, I made a speech asking that I want you to leave something in the world of something different from others.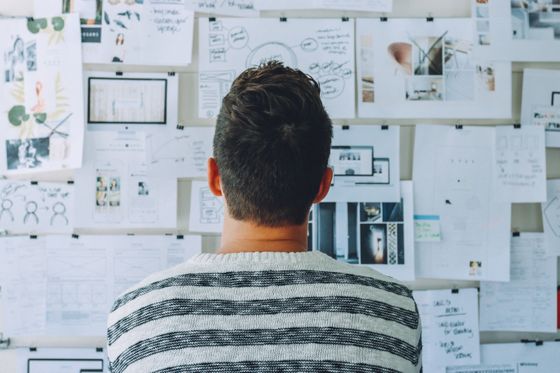 by Startup Stock Photos

You can see Cook's graduation speech released by Stanford University from the embedded movie below.

2019 Stanford Commencement address by Tim Cook-YouTube