The ultimate form of data concentration What are the major problems facing WeChat apps?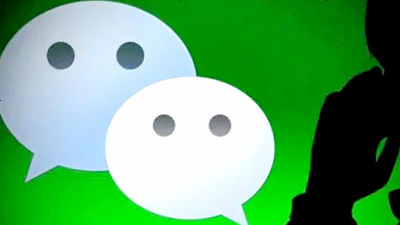 by
禁 网
WeChat,
a messenger app widely used in China, is now more than a communication tool, and many people perform all daily activities on WeChat, such as distribution and delivery services, payment of utility charges, etc. . Such WeChat is the final form of data integration where personal information concentrates on Google and Amazon more than anything, so the photojournalist
Barclay Bram
discusses the major problems that arise from it.
WeChat Is Watching-Issue 73: Play-Nautilus
http://nautil.us/issue/73/play/wechat-is-watching
'WeChat' is a messenger app launched in China in 2011 as 'Chinese version LINE'. Originally, LINE was often used as a messenger app in China, but like Google, it can not be used in China due to restrictions, and WeChat has emerged. As of 2019, WeChat goes beyond mere messenger apps and is an app that involves all parts of life.
Photojournalist
Barclay Bram is
also a WeChat user. Here's how Bram uses WeChat during the day:
◆ 9: 07
Get up in the morning and check WeChat immediately and send the first message that day
◆ 9: 27
Order coffee through WeChat. In addition to making payments from the WeChat app, you can also open and use another app on WeChat. Mr. Bram opens Meituan offering delivery service and orders American coffee. The app is tied to the iPhone's face recognition feature, so just hold your face in front of the camera and payment is complete, and coffee will arrive at hand at 9:53.
◆ 10: 44
WeChat Receives Bill from Mobile Carrier
◆ 11: 04
Pay mobile phone usage on WeChat
◆ 11: 15
Exchange messages with a yoga class teacher on WeChat and check in to the gym using WeChat
◆ 13: 30
Finish the exercise, read articles sent by acquaintances on WeChat (we have no external links in WeChat)
◆ 16:00
I confirmed by phone to the bank that there was a problem with the remittance, it turned out that Bram's affiliation to the university, so that it is necessary to prove his qualification as a student. After that, we submit the necessary materials on WeChat to the bank staff.
In addition to the above, Bram pays for rent, utilities, and subway system on WeChat, reads QR code on WeChat to use the city's shared bicycle, calls a taxi on WeChat, and makes a movie reservation We use WeChat for all day-to-day activities, such as paying and paying online courses for psychology with WeChat. In other words, WeChat knows almost all of Bram's daily activities.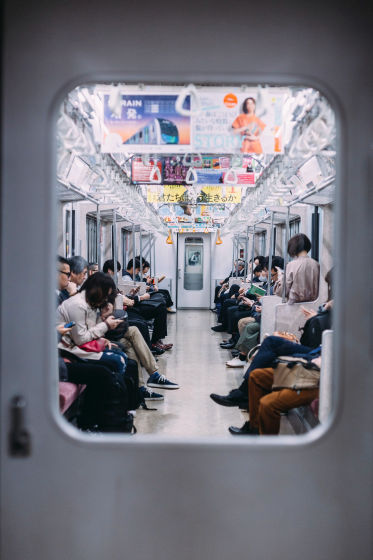 by
Liam Burnett-Blue
On the other hand, WeChat's functions that Mr. Bram does not use include receiving a loan, making a hospital reservation, and performing a divorce procedure. When we do these things in WeChat, WeChat will better understand how Bram has difficulties.
The situation in which WeChat is involved in every aspect of daily activities is not limited to Mr. Bram. Yujie Chen, who studies digital media and communication, calls this situation 'super-sticky'. In fact, WeChat's amount of money generated for China's economy in 2017 is said to be $ 50 billion. However, as the nature of the digital economy requires more data to become more efficient, data concentration is inevitable.
Of course, data concentration is happening not only at WeChat, but many people share data with Google, Amazon, Uber, Twitter, Instagram. On the other hand, WeChat's special point is that in Europe and the United States, Google, Amazon, Uber, etc. have all the functions that they have separately. By incorporating the functions of various Chinese companies' apps, we are achieving the ultimate concentration, where all data generated from other apps are also swallowed.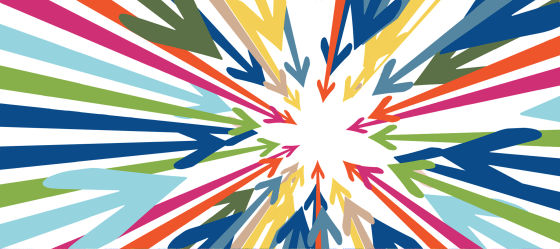 by
geralt
WeChat's success was driven by the fact that the 'privacy' of the interface was maintained, ironically, compared to its competitor, Weibo. Weibo, like Twitter, allows anyone to see the posts of any user, check their followers, and check their influence. On the other hand, WeChat was originally a private messenger like WhatsApp. Since then, it has added friend circle function and post function for followers, but in each case privacy was maintained in that it was only disclosed to 'people recognized as friends'.
However, in
Amnesty International
's 2016 report, WeChat was rated a score of 0 out of 100 for privacy due to 'lack of free speech protection' and 'no end-to-end encryption' . In addition, Facebook in the rating is 73 points. WeChat should have 'private group chats', but in reality people are often arrested because of messages sent in WeChat group chats.
WeChat is, in fact, subject to strong censorship, despite the fact that it has a more closed element than Weibo in its interface. According to the University of Toronto's
Citizen Lab
, people who register domestic phone numbers at WeChat tend to be fit for stronger censorship.
Admits that Chinese authorities can monitor China version LINE 'WeChat' messages, Developer denied-GIGAZINE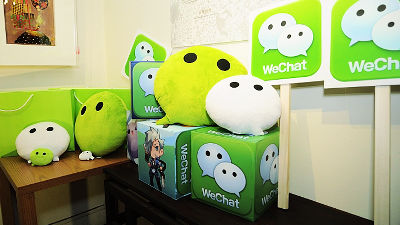 WeChat provides the government with a 'heat map' where you can see in real time the information 'how users use WeChat' based on location information. In other words, the government can use WeChat data to predict where people will protest. The Data Protection Act requires companies to protect their data, but because there is an exemption on the government, WeChat's data encryption does not interfere with government behaviour.
Hacking damage is also a big issue at WeChat, which has overly concentrated data. It is unclear how much hacking is occurring on WeChat, but according to data from the China Internet Association, when we surveyed 1,200 people including domestic Internet leaders, 84% of them were affected by some form of data theft I'm answering. In China, hacking is widespread, and in 2016, students who were squeezed out of school expenses by hacking fell from mental hardship and died at the
age
of
18 years old
.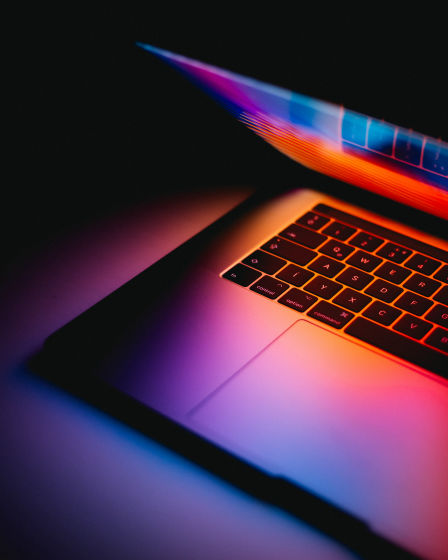 by Andras Vas

In addition, Chinese citizens need an ID card for hospital and train reservations, bank remittances, etc., but in some areas 'WeChat ID cards' etc. have been launched. This is a very risky thing, and once WeChat is taken over, hackers will be able to retrieve all personal information from government-approved ID cards. Considering the balance with the social credit system that will be implemented in the future, it can be said that it entails a great risk.

WeChat itself is not a problematic app. WeChat is intimately involved in Bram's day-to-day activities, but we need 'wisdom' to understand and interpret what it means. In this respect, WeChat has no wisdom and no facts to hide against WeChat, but the problem is WeChat's vulnerability. Mr. Bram stated that the user is making WeChat, making himself an endless anthology of horribly detailed that he does not even know himself, and that it can be used intentionally by someone.