16 core / 32 thread AMD Ryzen 3rd generation CPU "Ryzen 9 3950X" benchmark appeared, multi-core performance to world top level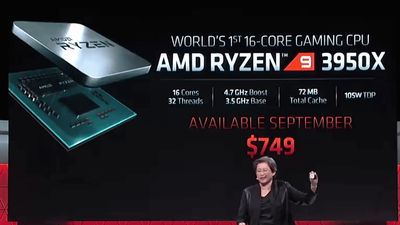 Chip maker AMD holds ' AMD E3 Next Horizon Gaming Event ' near the venue of the world's largest game fair 'E3 2019'. We announce ' AMD Ryzen 9 3950X ' which is the third generation Ryzen which adopted 7 nm process, Zen 2 architecture, and ' AMD Ryzen 5 3400G ' which adopted 12 nm process, ZEN + architecture ' AMD Ryzen 3 3200G ' by Risa Soo CEO did. And, the technical media TechQuila has released the benchmark result of Ryzen 9 3950X which finally realized 16 cores / 32 threads.

AMD Ryzen 9 3950X with 61K points is the Fastest Processor on Geekbench, Destroys Intel's 18-Core i9-9980XE
https://www.techquila.co.in/amd-ryzen-9-3950x-vs-intels-18-core-i9/

AMD will have 12 cores / 24 threads as the 3rd generation of AMD Ryzen, a desktop PC processor that adopts the next-generation CPU architecture Zen 2 at the COMPUTEX TAIPEI 2019 held in Taiwan at the end of May 2019. We announced five types of CPU such as Ryzen 9 3900X.

AMD Announces 12 Cores / 24 Threads 3rd Generation Ryzen Processor 'AMD Ryzen 9 3900X' and More-Less Than Half of Competing Products-GIGAZINE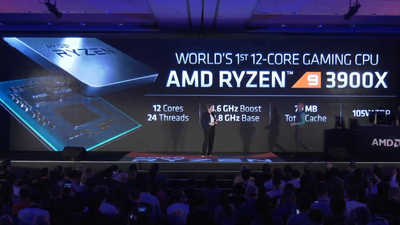 However, 'the real Ryzen 9 3900X presented by CEO Sou has still had room for the CPU die,' whispered the possibility that AMD Ryzen with up to 16 cores appeared.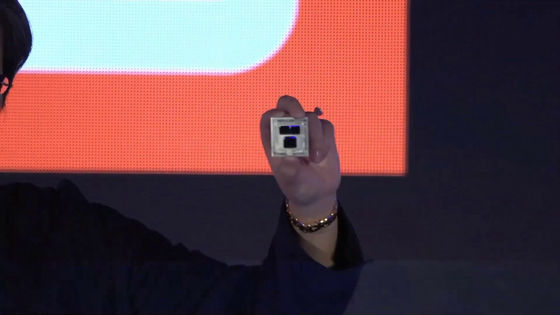 The Ryzen 9 3950X, announced at the AMD E3 Next Horizon Gaming Event, is a 16-core / 32-thread CPU with an operating frequency of 3.5 GHz and a boost of 4.7 GHz with a total cache size of 72 MB. It will be released for $ 749 (approximately 81,000 yen) in September 2019.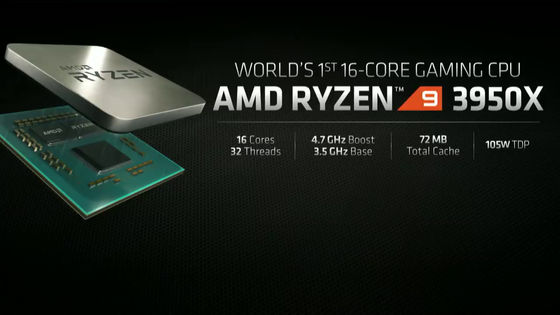 The original Zen architecture ' Ryzen Threadripper 1950X ' and ' Ryzen Threadripper 2950X ' also realized 16 cores / 32 threads, but a motherboard with a dedicated socket called Socket TR4 was required. However, it is attractive that Ryzen 9 3950X is Socket AM4 compatible and cheaper than Ryzen Threadripper.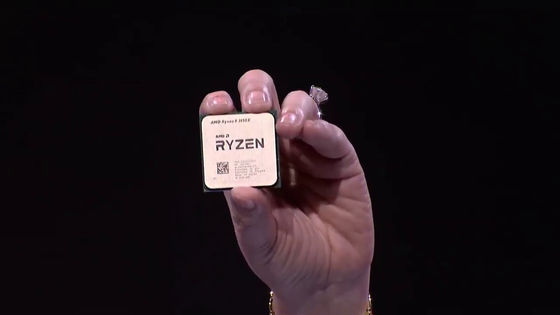 In addition, the movie released at the AMD E3 Next Horizon Gaming Event showed how the benchmark was actually performed with the Ryzen 9 3950X, and it was appealed that it 'exhibited the best performance for those operating on mainstream CPU sockets.' The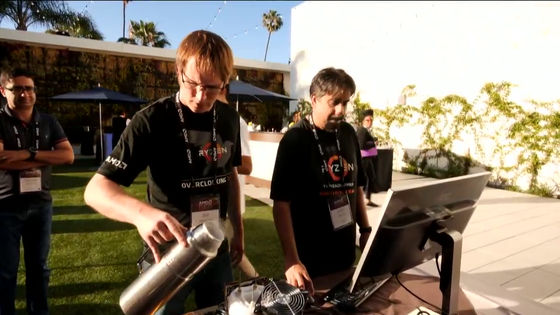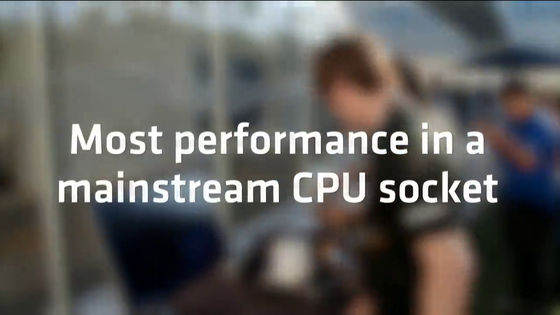 The result of measuring such Ryzen 9 3950X with Geekbench is that the single core score is 5868 points and the multi-core score is 61,072 points.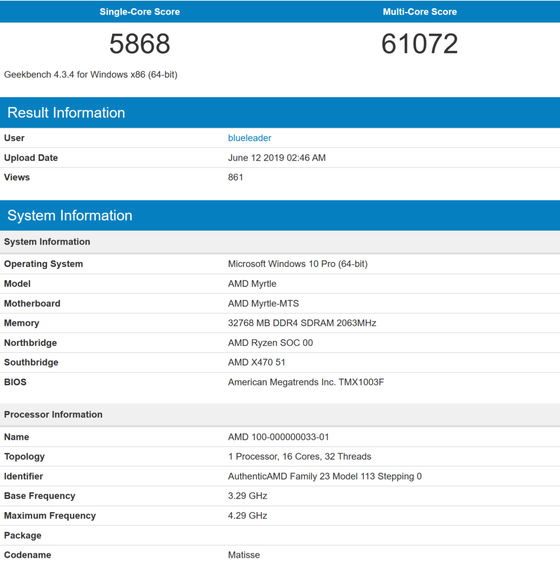 The graph below is an array of competing CPU single core scores. According to the Geekbench score, single core performance is almost the same as Intel Core i5-7640X.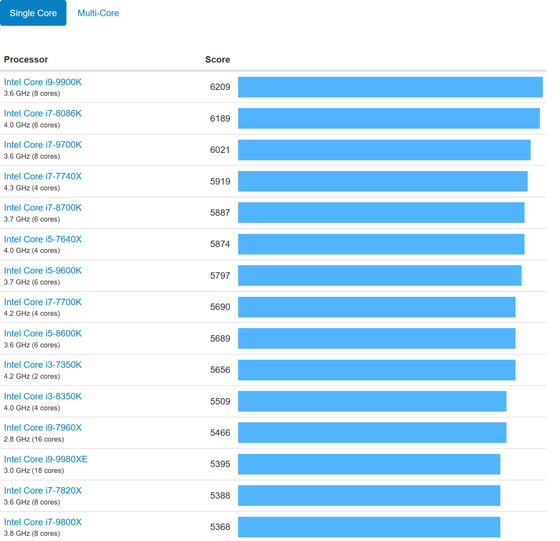 Below is a list of competing CPU multicore scores. Competing model Intel Core i9-9980XE with actual price over 200,000 with 18 cores / 36 threads Considering that multi-core score is 46,618 points, cost performance of Ryzen 9 3950X clearly exceeds Intel Core i9-9980XE TechQuila commented that. Also, 'it's just the sample chip that's the subject of this benchmark test, and the final chip on the market will be faster,' TechQuila predicts.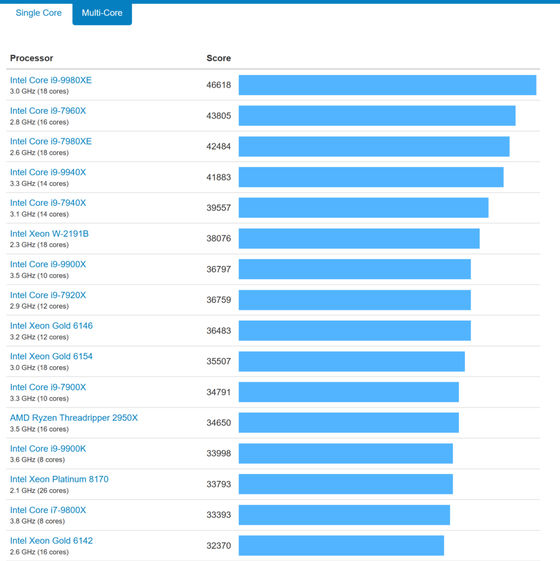 The full movie of the AMD E3 Next Horizon Gaming Event can be seen in the movie below.

AMD Next Horizon Gaming E3 2019-YouTube