'Major role is butter' Lawson 'Sakubata' tasting review that sandwiches roasted caramel butter cream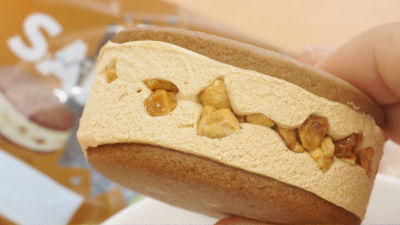 Speaking of 'Butter sand', there are many people who think of the square appearance of 'Mursei butter sand' which is a staple of Hokkaido souvenir 'Rokusai' , but from Lawson, a round crisp cookie sandwiches even a butter cream of a certain extent. ' Sakubata ' will appear. Prior to the release on June 18, 2019 (Tuesday), we obtained ' Sakubata-Sakuto-buttersand strawberry ' with ' Sakubata-Sakuto-buttersand caramel ' and 2 freeze dried strawberry added with 2 kinds of burned caramel I did it, so I tried to check what kind of finish the lawson-like butter sandwich is.

Round butter sand 'Sakubata' 2 item sale | Lawson official site
https://www.lawson.co.jp/company/news/detail/1375709_2504.html

This is a package of Sakubata 2 types.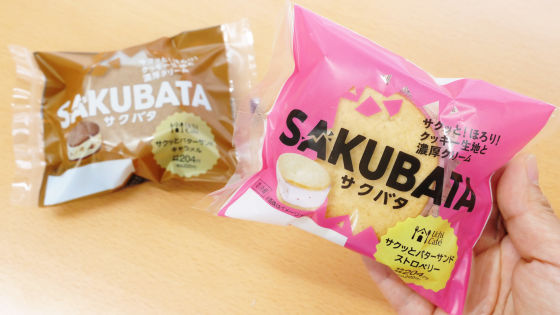 At first we will look from the caramel.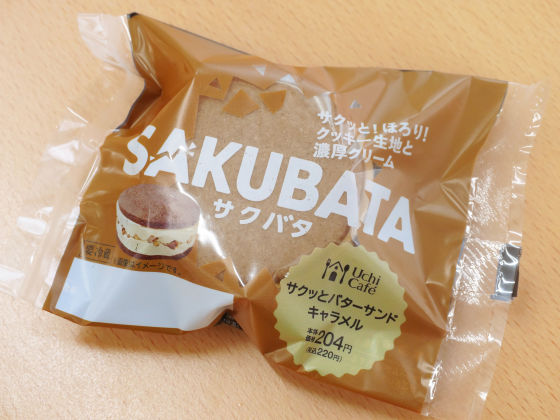 The calorie per one is 295 kcal ...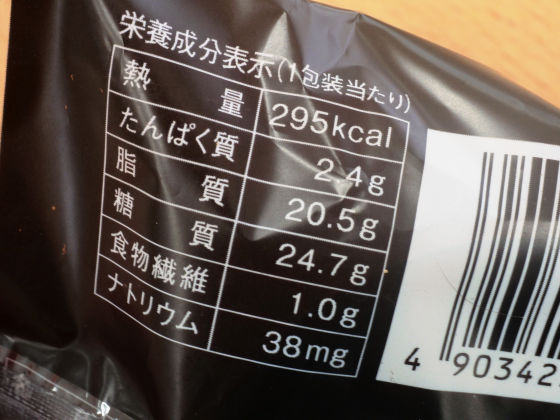 The ingredients are margarine, flour, powder candy, etc., along with cocoa butter, butter, butter oil and letters of 'butter'.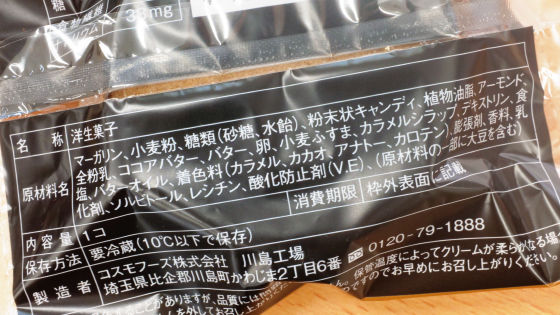 It's time to open it. A film is put around like a cake so that butter cream does not overflow.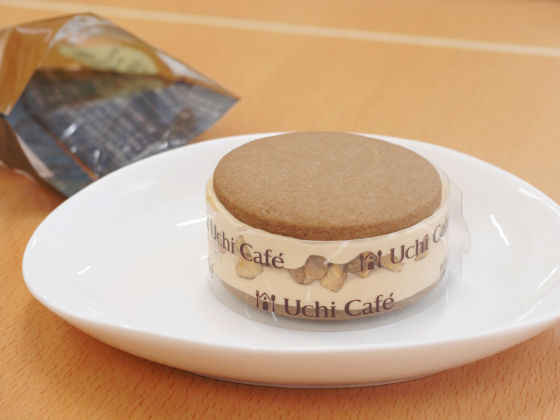 I tried to remove the film. A thick cream with crunch almonds is sandwiched between two brown biscuits. Because the presence of butter cream is overwhelming, the classification is more like biscuit, rather than butter cream (with biscuit).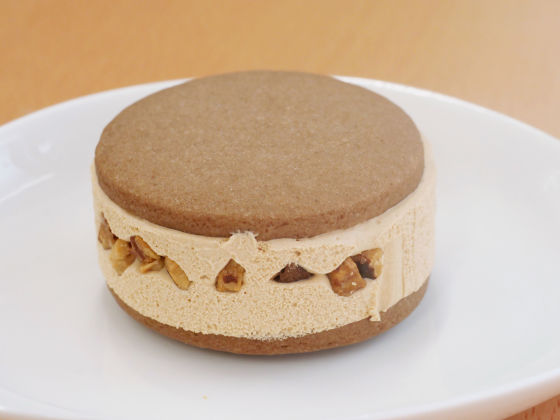 The diameter is half of the 123.8mm total length of the iPhone SE.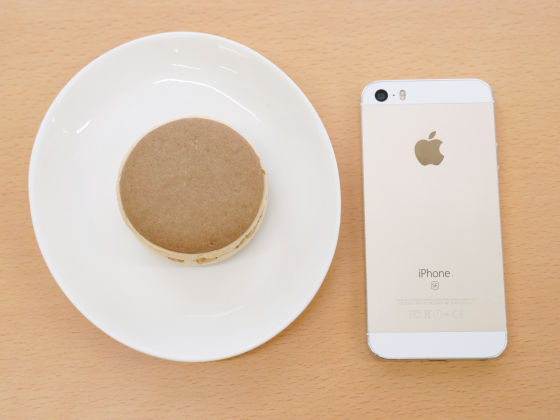 Let's eat right away.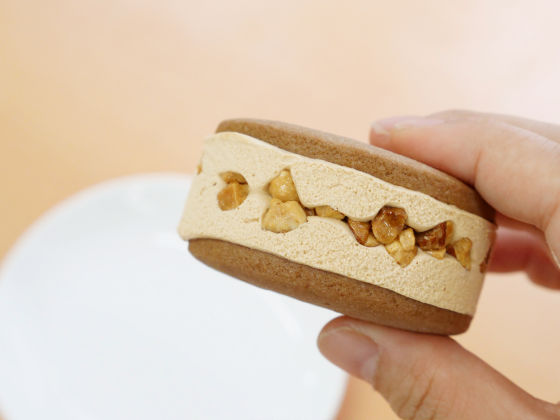 The biscuits containing wheat bran are slightly crunchy due to their firmness rather than 'sakusaku', which contrasts with the soft and soft butter cream texture. Butter cream with burnt caramel is light but finished with some richness and richness of butter. The balance between bittersweetness of the caramel and smoked almonds and the overall sweetness is exquisite, and various elements appear in both the texture and the taste as you continue to eat, so it is in the state of 'If you notice it, it is not there anymore.'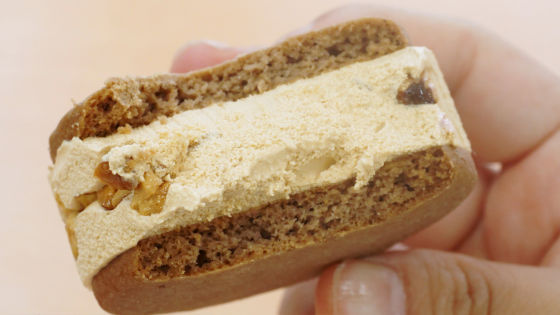 I also opened the strawberry.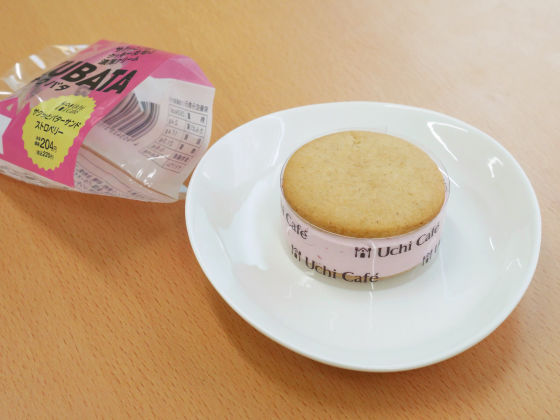 According to the back of the package, one strawberry has 253kcal ...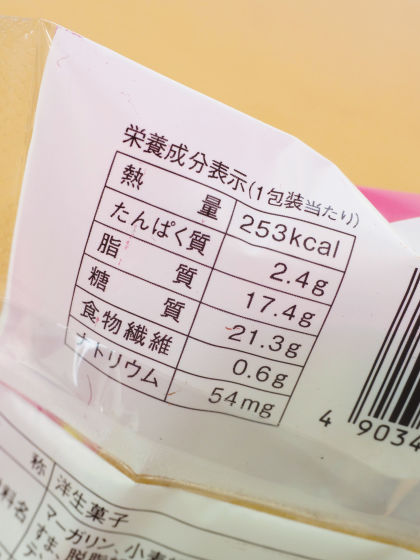 The raw material name is almost the same as caramel, but contains the letters '苺'.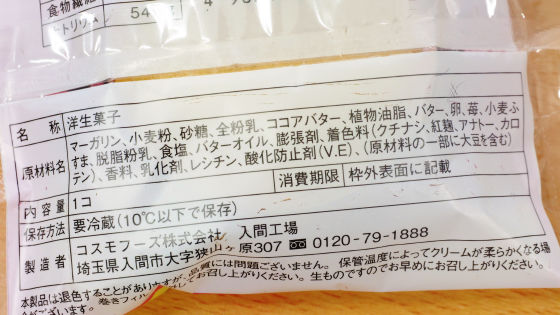 Strawberry is nothing in butter cream and it is simple.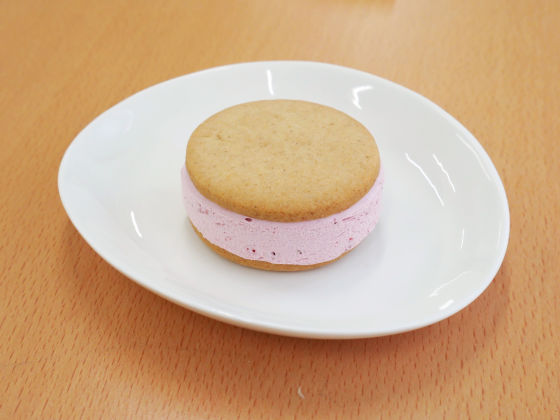 This is also the thickness of butter cream that is four times as large as biscuits.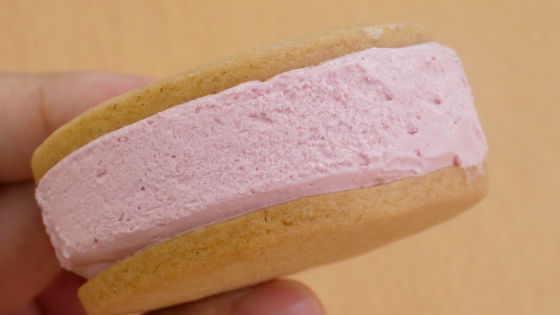 The combination of crumbly biscuit and thick strawberry butter cream has a taste similar to strawberry pocky, but there is something that should be noted that it combines the richness and lightness of butter cream that fills the mouth well. . There is a part where the taste seems to be monotonous compared to caramel, but since the flavor of the strawberry comes out to the whole, it should be unbearable if you like it.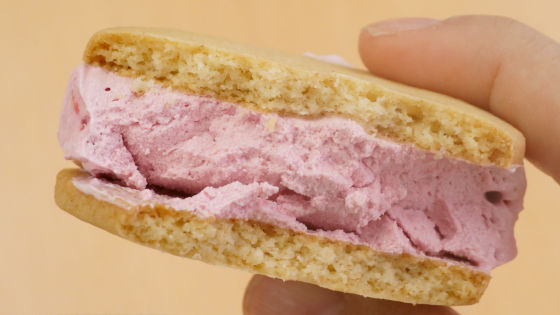 In addition, as for two kinds of Sakubata, tax-included for both is 220 yen, and release becomes from Tuesday, June 18, 2019.