Interviewed with Masahiko Otsuka, president of TRIGGER who produced the movie 'Promare', the creators stimulated each other and finished their work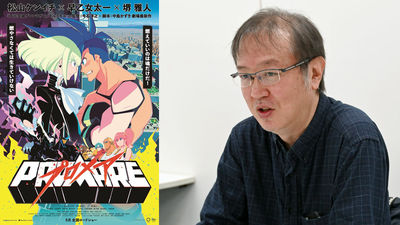 '
Gurren Lagann
', '
Kill la Kill
' and has created a passionate work
Hiroyuki Imaishi & high synchro rate duo of Kazuki Nakajima
due to, completely original new animated movie '
Puromea
praised the public from' is May 24, 2019 (Friday) It is inside. Even in the trailers, Imaishi & Nakajima combi-like out-of-the-line dialogues & images appear, but what kind of person is Mr.
Masahiko Otsuka,
the president of
TRIGGER (Trigger) Co., Ltd.,
which produces only this. Since I was also involved in the actual production of Promea, I heard a lot of talk including the work.
Movie 'Puremare' Official Site 5/24 (Fri) Nationwide Road Show
https://promare-movie.com/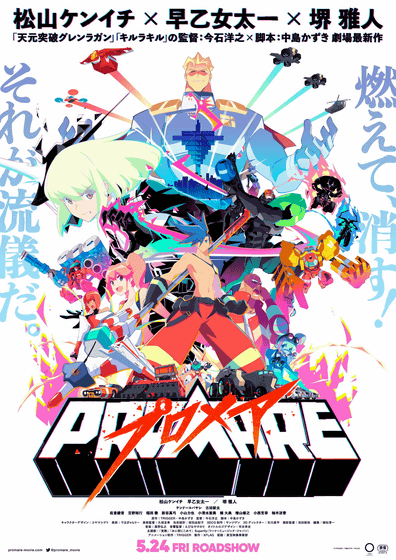 GIGAZINE (hereinafter, G):
In an interview with Imaishi, who was published in February 2019, a story that '
Otsuka's president of Otsuka has done a storyboard,
' came out, but Otsuka said, ' What role do you play in the promea?
Masahiko Otsuka (hereinafter, Otsuka):
At the beginning, I was not involved much, I was out to meet the screenplay, but I was involved in other works, such as 'After ~'. However, it is a feeling that he entered the help because the storyboard was a little late and was dragged from there.
G:
Imaishi and Nakajima Combi films include "
Tengen Breakthrough
Glen
Lagan
" and TRIGGER films "
Little Witch Academia: The Magical Parade
", but "Promere" made a different approach compared to past works Is there a part?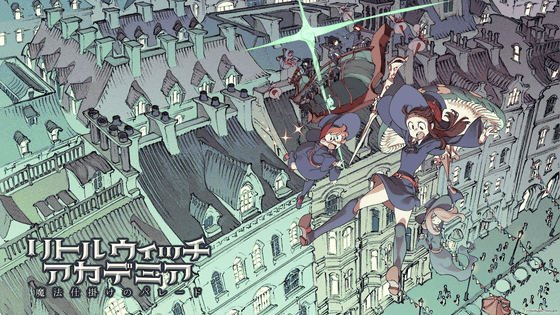 Otsuka:
Imaishi and Nakajima Combi have been working on a number of works so far, but the length of the film is about 2 hours, so how do you condense the 'characteristics' there, rather than the screenplay aspect, the director's production plan It is an impression that I was thinking in various ways in the area.

G:
When did you decide to do this movie on this schedule?

Otsuka:
The project itself starts from the point where you say something like 'next time in the theater' when the previous work 'Kill la Kill' of Imaishi and Nakajima Combi is finished. However, how to make changes depending on the size of the budget, so I was thinking about the scale I would like to do while searching for places that could afford the money. However, I also saw that I had to do another director's TV series in parallel, so I started from the point of not being able to do the main story with
Sanjigen
's CG in order to reduce the amount of drawing. But in the end, there were more drawings.
G:
How was the length of 'two hours' decided?
Otsuka:
The shorter one is better on the job site (laughs) The longer it takes two hours, three hours, the more budget and staff resources are needed, so it is tough. However, the
theater company ☆
The stage of the
New Sense line
has three hours or so, so when it is made in that condition ......
G:
It would be bad to leave it alone (laughs)
Otsuka:
Besides, I thought that I would be tired when I watched one TV at Uptempo now, but it will be over when it is more than 2 hours. It's also an entertainment film, 100 minutes would be enough, and over two hours it was tough, so I shared that point.
G:
I see, it was about thinking about things that I felt. Mr. Otsuka is also the president of the company, so I would like to hear about that part as well, but I think that there are plans that can be animated and those that do not reach. How do you sort out 'does not do'?
Otsuka:
I don't think about it in my case, and I think that basically I think that I think the director will be good. If the director is convinced that 'I can not do this,' it is not basic to say anything from this. However, if the manager gets lost, the staff will also get lost, so I care if the manager holds 'I can do it.'
G:
Do you talk and find out if you are grasping? Or does the person say so?
Otsuka:
Mostly the manager asserts. Even if I do not say, I understand it by the behavior. When I think I can do it, I have an aura that says 'Don't say it out', so 'Ah, I don't have to say anything' (laughs)
G:
How was the 'Promere' this time?
Otsuka:
Originally, I was not worried so much. I have a track record, and I do a lot of books as a combination, so I shouldn't give it over there. There was a concern for the production, whether or not it will be completed, but it would be all right with this period. ...... Unexpectedly after coming to the last minute, there was a talk saying, 'After all, help' but thought 'I'm lying!' (Lol)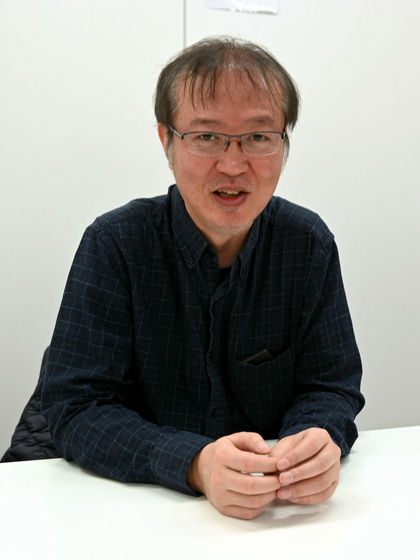 G:
(Laughs) In terms of planning, during the " Kiznaiver ", a talk between Eri Okada and Otsuka is posted on PASH !, and Mr. Okada says, "Everybody has a plan with everyone without restriction. Otsuka Mr.'s proposal was 'a special attack party', right? ' What was the plan that Otsuka-san had?

Otsuka:
Now, it is the story of the 'Tosatsutai' seriously.

G:
It's not a metaphor or something, but a story of a special attack team at the time of war?

Otsuka:
That's right. It is because I liked war films and so on. Before the movie ' Eternal 0 ' was released, when I was doing another project, I suggested that it would be good if the material was to be the subject of the Tosatsutai. In the planning of that time, this story did not progress, but I hope that one day I would like to do something like that.

G:
I think there are many things that you need to do in the presidential business, but health management is also important. Is there anything that you take care to maintain your health?

Otsuka:
I think that it will end when it falls, so I try not to fall. It is different from when I was young, so I do not know how much my strength does not recover, and I'm doing it while exploring. However, even where I have to step on, even if I feel a little better, I say, 'It's because of my mind,' and spend the rest the next day. So I use nerves, but I do not have to do anything special. If I was a little younger and I had no responsibility, I would say, 'If I fell, it was time to fall!', But that's not the case, so I'm searching in the category that I can not fall.

G:
I think that there are many things when 'you have to keep going'. If it is 'Promea', is it still getting tighter in the second half?

Otsuka:
In the second half, even if everyone is tight, I will do my best, 'It's the last!' However, since there were people who didn't start the engine before I got there, I started driving with the engine fully open from the beginning. Then, the second half will fall, but by that time everyone will do my best without saying. I try to do my best at the beginning when everyone can not do my best. That's why I'm out of power now (laughs)

G:
I think that various plans will come to a close at work. How is it managed?

Otsuka:
As plans come into pieces from various places, I am told to put everything in schedule management software. I do not know what is not there. The schedule which can not be put is impossible to enter in the first place, and if schedules overlap, it is said to be adjusted by the parties. It doesn't end when you start adjusting here.

G:
Hmmm ... ...... Is the management itself done by someone like a secretary?

Otsuka:
It's just completely soft. At first, there were people who looked at the list and said, 'Tomorrow, such a schedule is in place,' but that person also became busy with his own work and did not say '......'.

G:
(Laughs) President Otsuka is 'public-private', that is, does it separate work from private? Or do you mix?

Otsuka:
There is no private. Absent…….

G:
Have you always been working since young?

Otsuka:
It is a feeling that it did not end otherwise. So, I'm degassing in places where it is not easy to fall down, but if that degassing is private, there are places that I'm adjusting for work .... In particular, I had been working for the last six months because I thought, 'It's a game! What do you do without trying hard?'

G:
If you are just doing it, are you not worried from people around you?

Otsuka:
There is no one to be so friendly. 'Are you okay?' Or something like that. This is because everyone is young and I can not really feel about the elderly, so I gave up saying, 'I can not communicate at the point I said.'

G:
Because everyone trusts that 'If Otsuka-san is fine,' ....

Otsuka:
No, that's not true. I'm thinking and thinking, 'Everyone will know when they are in their 50s' (laughs)

G:
I think that animators may join the company, but is there a decision in the personnel department or does President Otsuka meet?

Otsuka:
For animators and work staff, it is almost a decision of production. After all, because it is production to be to face to face and negotiate, because it is the judgment including 'I want this person want to do in the company', the type of work, and various things, there is myself I do not say much.

G:
I see, it is the judgment of the production of each work. What do you usually do as President of TRIGGER?

Otsuka:
Originally I was not a person in the field of management, but was directing, so my first five years of making a company was to 'do not kill the company'. So it was two things, 'getting money' and 'keep money out as much as possible.' Strictly saying, 'If you do this, it will cost you money!' (Laughs) There are parts that will protect and parts that will not be protected as a spot, and some will say 'I know, but I can't do that' when they get busy, 'but the money runs out I will say, 'I will say.' In the past six months, it was not good to throw all the time to 'Promare', but just as
Usa
was appointed to the Vice President at that time, I left the work around that and concentrated on the scene and was working with the highest priority The
G:
As a president, I think it will be possible to capture works objectively. What is the major part of 'Promea'?
Otsuka:
I think it's visual. I'm trying to do things that aren't ordinary animation even if I'm designing, and when I see the finished work, I think I don't really know where to draw, where to CG, and where to say art. Of course if the contents are so interesting that it is uninteresting, that's fine, but I think that I'm quite concerned about 'combining each department to make one look, visual'. That was too hard, so when I joined on the way, I was surprised to ask, 'Do you like this !?'
G:
'It takes too much time to do this?'
Otsuka:
is not it. And because it's simple, it's actually a lot of work, but it doesn't look like it's being done by the customers. Even though it is hard, I can not see it very much and I can not afford it.
G:
In fact it is the hardest thing to do.
Otsuka:
The staff is motivated to 'do something new' and there are actually good things coming up, so it's wasteful to throw it away now. After all, I said, 'I can not do my best as it is.'
G:
In such a field, what is the part that worked well if you thought it was difficult?
Otsuka:
I do not know this until it is over (covering will take place in April). Currently, things that have never been seen are ready and are still changing, so I do not yet know what will eventually happen. But I think it has become something like 'This kind of thing can be made in Japan'. I may be inspired by overseas works, but I think that they are not defeated by such works.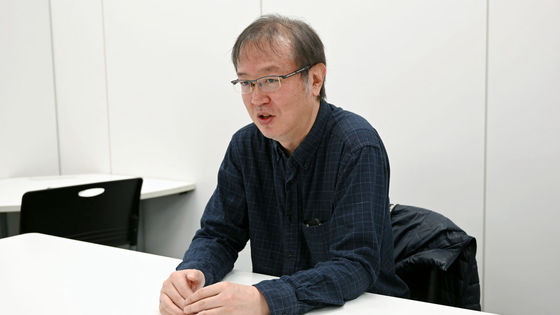 G:
Was 'Promea' in mind all over the world from the beginning?

Otsuka:
Thanks to the fact that foreign fans are somehow recognized as 'TRIGGER' and actively participate in the event, there was a sense of 'being seen' from everyone's reaction. That's not to say that they are made for overseas use, but I feel that people who have worked hard in Japan have felt that people outside of Japan are also interesting. This is what we want to do, and we are aware of it.

G:
When "The Little Witch Academia Magical Parade " was created by crowdfunding, Yoshinari, who was pointed out that there was a large amount of funding from overseas, said " I was pleased with the whole world 'I will not change it .'

'Yokohama's' Little Witch Academia 'is like an anime spot, says director Yoshinari & President Otsuka tells-GIGAZINE



Otsuka:
Of course, we are conscious of what kind of customers are watching, but I think that the temperament of anime fans will not change in Japan and overseas. There are also anime geeks who are making themselves, and I think that not only domestically but also overseas will reach to customers who like the same things that they created for themselves. It is fun for otakus to be connected all over the world.

G:
'Promea' is being produced at the time of talking about the story, but what kind of impression do you come up with when the work you are working on is completed?

Otsuka:
'It's over!' (Laughs)

G:
Simple (laughs) At the time of this "end!", Is there a response that "this can be turned on"? Or is that something like that feeling coming up later?

Otsuka:
It is a fact that there is a sense of accomplishment that 'I did what I wanted to do' when I finished. But I also think that the work will be completed only when it reaches the customers, so I wonder how it was finally received. If it is popular, we also think 'Yeah !!', and if it doesn't reach, we will say 'Yes ...'. Deviation is a matter of course, and if the commitment is too much maniac, the audience will be narrowed down. It's hard to balance, because if you make it too soft, you will end up feeling sick that you've been with it. It is not something that can be grasped in a long time, and on the other hand, there is a surprising response that 'I'm here has arrived' and it is interesting.

G:
As for 'Promea', how much work has been completed at the time of this interview?

Otsuka:
I can not say in general because the parts are divided, but in the part I am in charge of, I have come to the point of saying 'Well, I'm finished with this.' ...... The other parts may be a bit weird (laughs), but I think that it will go to the end anyway. Because I think that it is in the place where you can stick to what extent.

G:
Earlier, Mr. Otsuka told us, 'I am in the midst of changing, so I do not yet know what it will be.' I had a chance to see a rush film that BGM had not yet entered exactly, but at that point it was quite ridiculous and it was great, but it wasn't that it was a completed form Is it?

Otsuka:
If you look at the beginning, I think it will be 'Oh ...'. 'Is this your first choice?' However, after looking at the climax, it is turned back, 'Oh, it was a grasp.' The second half will be really great. I wonder if that still changes.

G:
When the picture is finished further.

Otsuka:
It might be exhausted before it goes to there (laughs), but the performance of the actor is so amazing that when you go to the post-recording, the climax is as if you were looking at the stage of a theater company ☆ new sensation line So I thought, 'I'm going to pay for this.' Then, the animators who heard the voice are stimulated to "do not lose this!", And the other departments are also stimulated, and so on ... until it really goes to "this is the end" , 'I do not know yet.'

G:
I see. I would like you to see in the cinema what kind of work was born at the end of the stimulation. Thank you for today.

In addition, in the story, I was like "I helped with some parts," but when I checked the staff roll, Otsuka's name appeared in about four places and was credited as a deputy director, We can see that we supported the work in various places.

Please receive the enthusiasm at the movie theater 'Promea' that TRIGGER sent out together.

・ Continuing
Interview with producer Kazuya Enomoto about the movie 'Promea', which was created because it is TRIGGER now-GIGAZINE